Focus Planner is a PDF Framework built with proven productivity principles used by changemakers throughout history.
What a brilliant concept, as a business owner and co-owner of a second business this is a life saver!
Focus Planner is designed to be simple, easy to use, so that you can: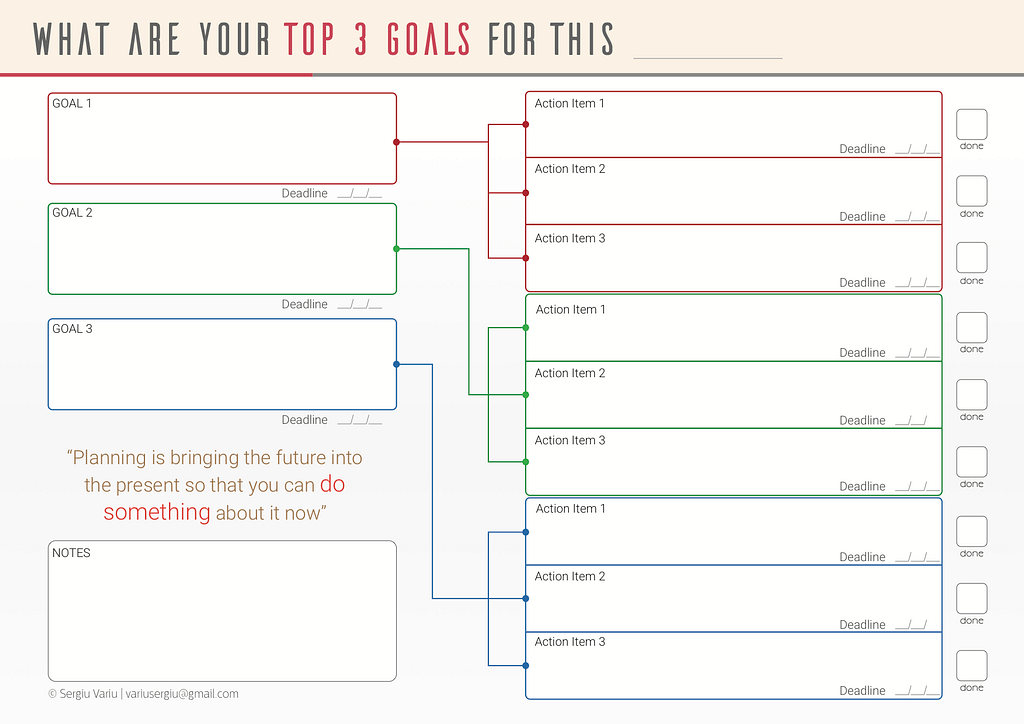 Start by writting down your most important 3 goals that you want to achieve this year, month or quarter.
Break your goals into manageable chunks.
With clear goal tracking in place, soon you will become one of the most goal oriented people you know.
Say goodbye to the days of merely being busy, but not getting any meaningful work done.
Focus Planner provides a weekly task layout designed to help organize your week and keep you focused on your most important tasks for each day.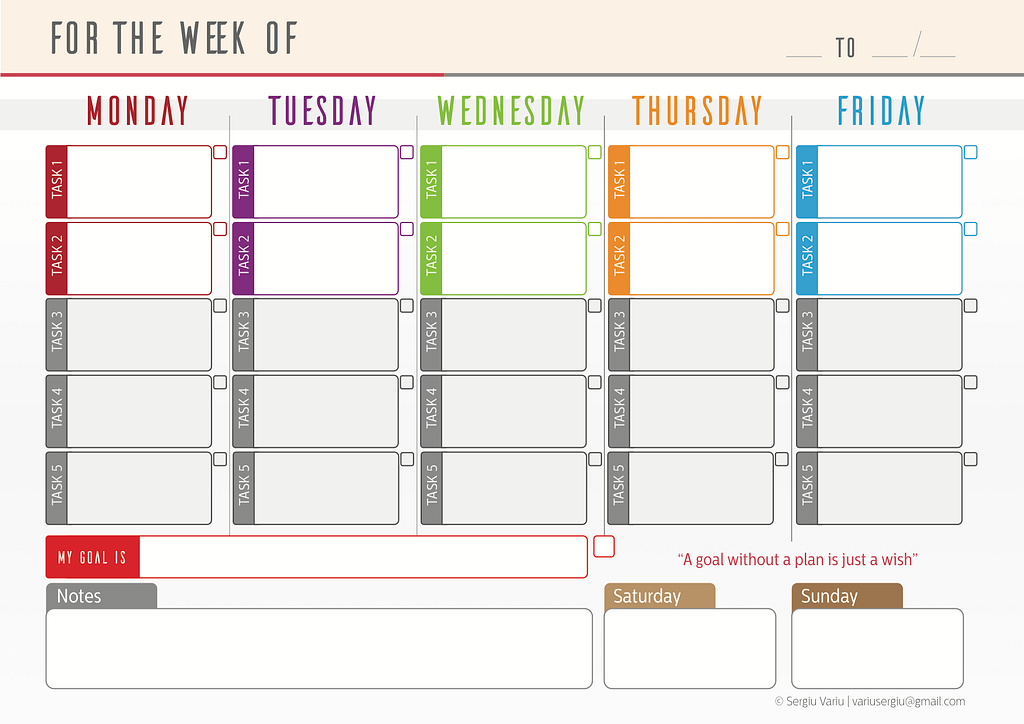 Focus Planner is designed to help you stay on track towards your goals.
At the end of each week use the review layout to assess your actions and improve from week to week.
Do you want to boost your productivity?