📆 This is the September 2021 edition of "This Month in WordPress with CodeinWP."
Hey folks, hope you're staying safe and healthy. Here's a quick look at some of the top WordPress news stories from last month. We'll discuss Yoast joining Newfold Digital, the Thrive Automator, a quick update on the Classic Editor, and vulnerabilities discovered in the Nested Pages plugin.
Let's dive into it!
September 2021 WordPress News with CodeinWP
Yoast joins Newfold Digital
Popular SEO plugin Yoast has become part of Newfold Digital (formerly known as EIG), the company that owns popular web hosting firms like Bluehost.
According to the announcement, the makeup of Yoast will mostly stay the same: the headquarters will remain in Wisconsin, current employees will stay with the company, and Yoast will continue to focus on building powerful SEO tools. The changes we can expect to see are in the size and quality of Yoast's SEO tools. Personally, I'm excited about the possibility of Yoast creating tools that integrate directly with hosts owned by Newfold Digital.
This is also an interesting move on the part of Newfold Digital, which has previously only purchased web hosting companies and domain sellers. This may be a signal that, after the merger with Web.com earlier this year and a company name change, Newfold Digital is looking to move directly into the WordPress space.
Source: https://yoast.com/exciting-news-yoast-joins-newfold-digital/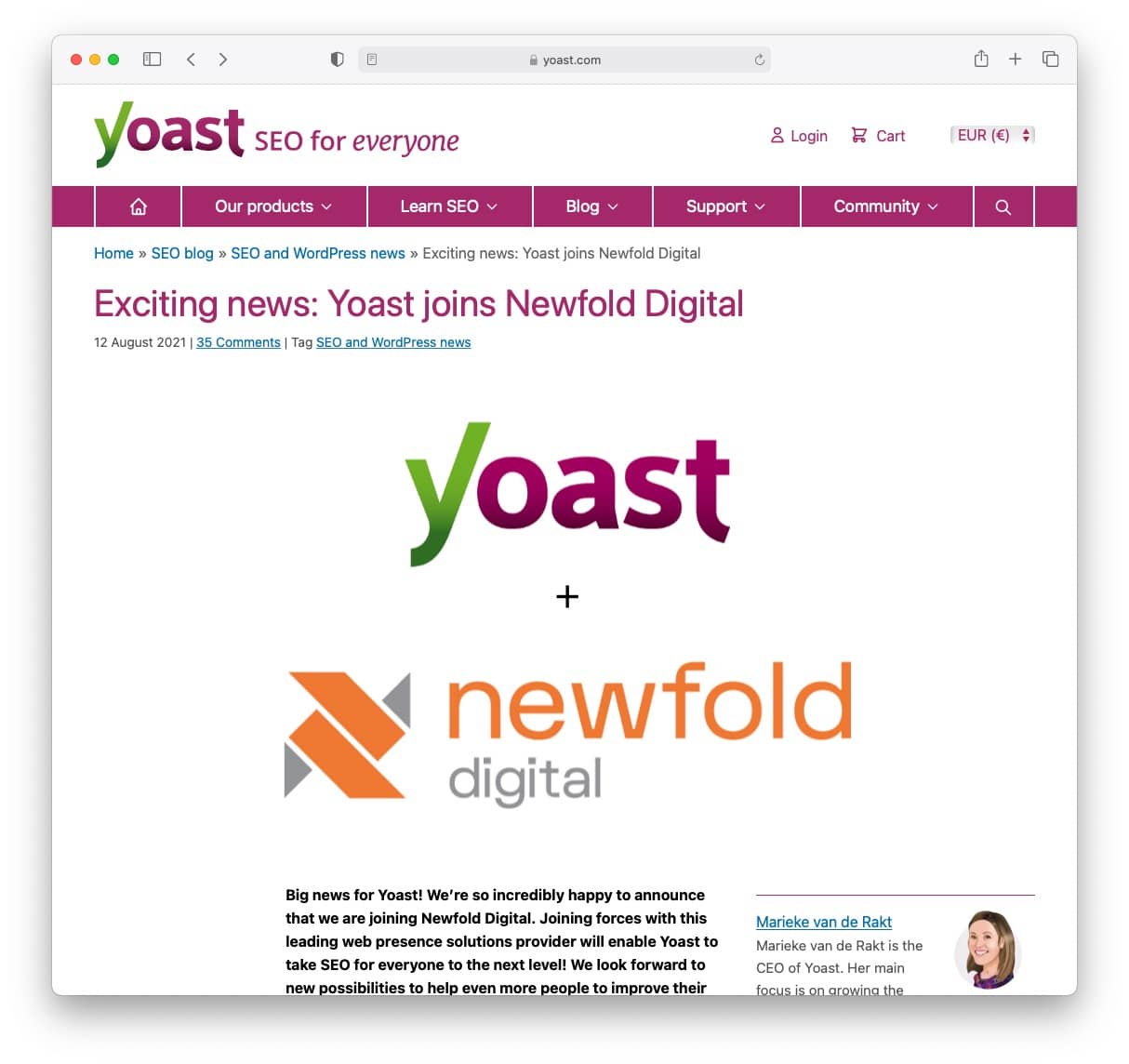 Thrive Themes releases the Thrive Automator
Thrive Themes added a new plugin to their suite, the Thrive Automator. This plugin is a workflow automation tool that connects Thrive Suite tools to each other and to third-party tools.
The Thrive Automator uses a system of mapped automations. Automations are triggered when someone completes an action on your site. Once triggered, they pass information to other parts of your site, instructing your software to react in a certain way.
Here's a quick example of what this kind of interaction might look like:
Someone purchases an item from your WooCommerce store.
Thrive Automator sends this information to Thrive Ultimatum.
Thrive Ultimatum adds the person who purchased this product to a campaign, starting a 48-hour countdown that encourages them to make a second purchase.
Thrive Automator is currently compatible with a variety of third-party tools. The plugin is also built to be developer-friendly, making it easy for third-party developers to connect their tools to Automator. If you want to learn more about this, including how to integrate your own WordPress tools with Thrive Automator, you can check out their page for developers.
Thrive Automator is currently in public beta, meaning that it's accessible to all Thrive Suite members, but you can still expect to see significant changes to the plugin, including the addition of many more automation options. So far, you can use this plugin to create automations for WordPress site functions, WooCommerce functions, and Thrive tools like Thrive Quiz Builder and Thrive Apprentice.
This looks like a great solution for people who want something like Zapier, but want to manage everything from within their WordPress site at the same time. We'll be excited to see how the Thrive Automator expands over time. Personally, I'm looking forward to the release of Automator integrations with popular email marketing and CRM tools.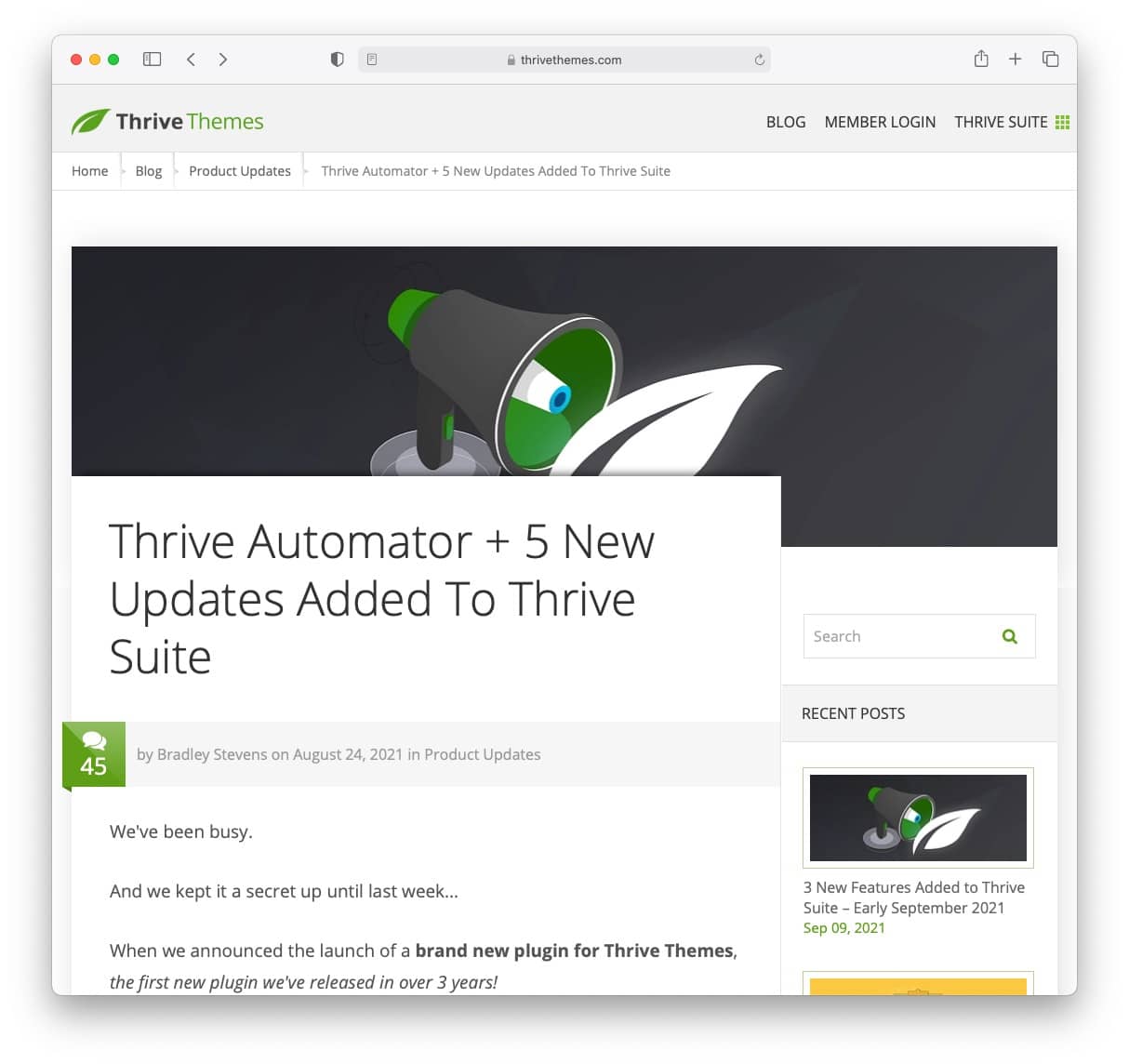 You may also be interested in:
Nested Pages plugin vulnerability
The Nested Pages plugin, a plugin that allows users to organize the order of posts and pages with drag-and-drop functionality, was revealed to have two vulnerabilities in August. These include a Cross-Site Request Forgery vulnerability, which can result in groups of posts being deleted, unpublished, or assigned to a different author.
Impressively, the creator of this plugin released a patch to combat these vulnerabilities within just a few hours of receiving information about the threat. Unfortunately, a full 80,000 sites may have been exposed due to this weakness.
If you use the Nested Pages plugin, there are a couple of things you'll want to do right away:
Update the plugin immediately
Check your WordPress activity logs for any suspicious activity and/or missing content
You may also want to consider taking additional security measures to protect your site.
Source: https://www.wordfence.com/blog/2021/08/nested-pages-patches-post-deletion-vulnerability/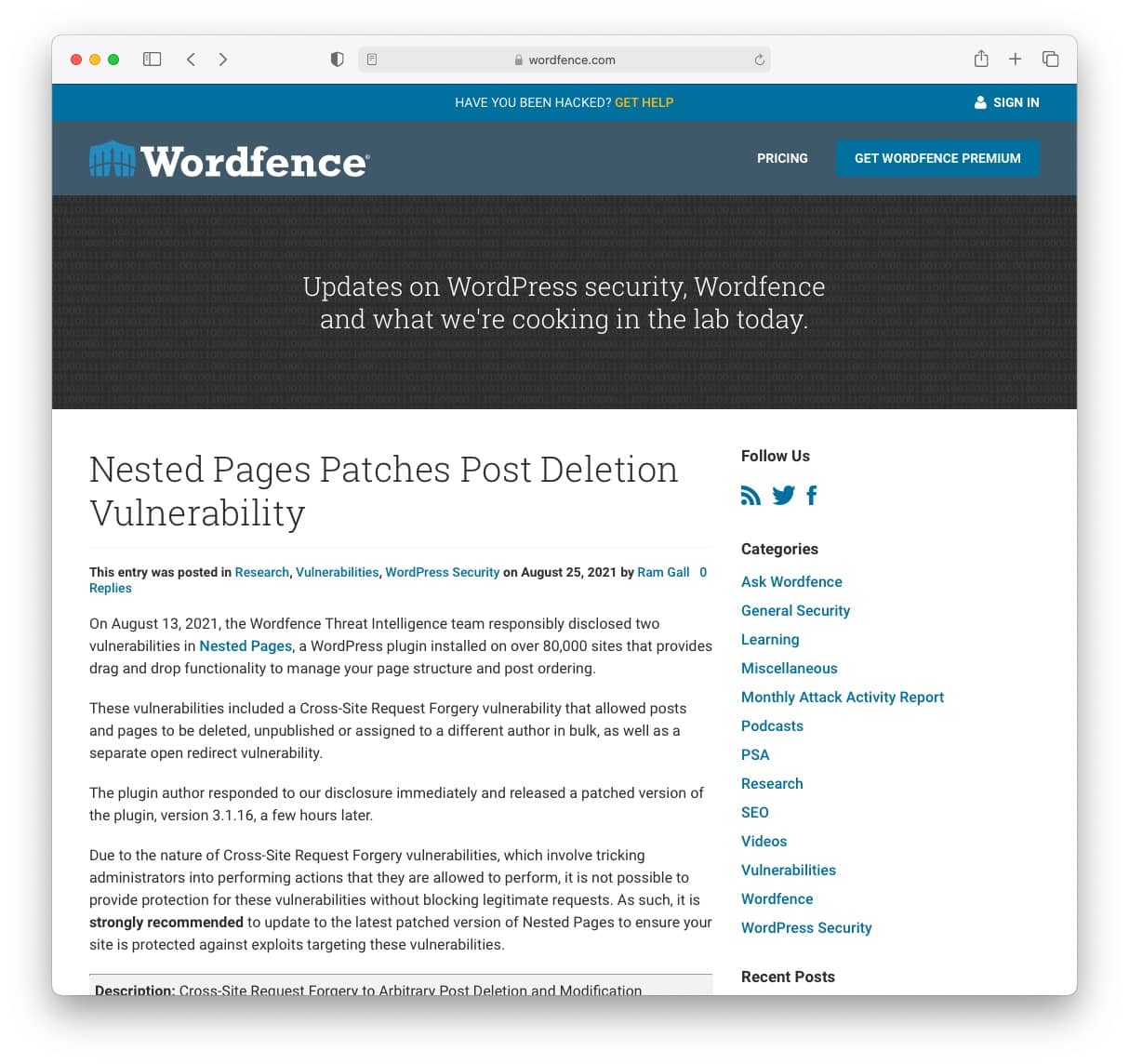 Classic Editor extended
Originally meant to cease at the end of 2021, support for the Classic Editor plugin will now carry through until the end of 2022. However, the official page for the plugin says the plugin will have continued support "until the end of 2022 or as long as necessary." With 5 million sites currently using the plugin, it's likely that the Classic Editor will be supported into 2023 and beyond.
Still, there are lots of good reasons to switch to the Gutenberg editor, including access to custom blocks that allow you to make better use of popular plugins like WooCommerce. You can use our guide on how to use the Gutenberg editor to start building pages with the WordPress block system today.
Source: https://wordpress.org/news/2021/08/an-update-on-the-classic-editor-plugin/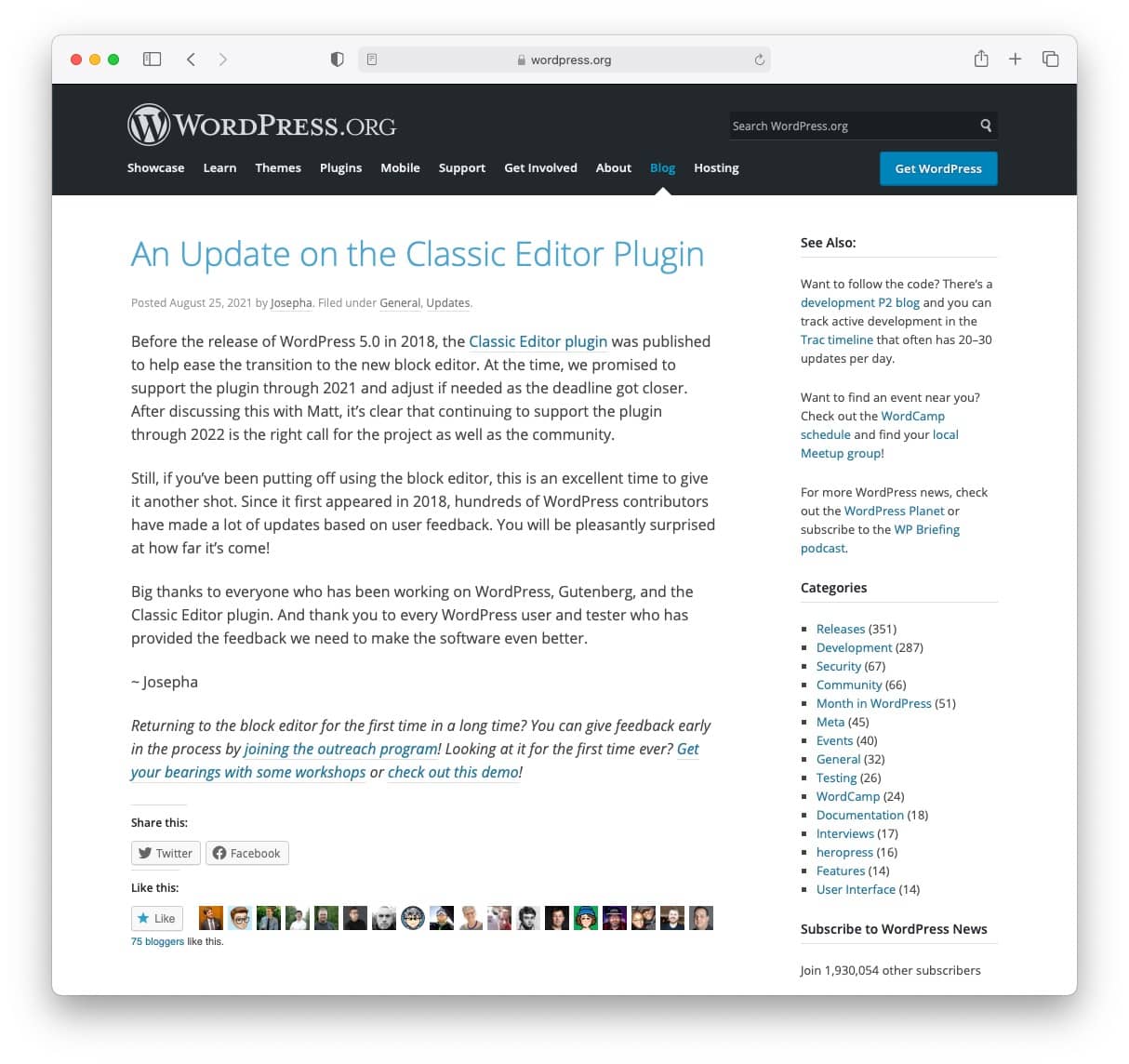 That sums up our September 2021 WordPress news roundup. Anything we missed?
…
Don't forget to join our crash course on speeding up your WordPress site. Learn more below:
Layout and presentation by Karol K.