One of the most common terms you'll encounter when you start learning about digital marketing is "landing page." But what is a landing page? How effective are they? 🤔
I've spent a lot of time studying and creating landing pages, 🖱️ and I'm here to answer all of your questions about them: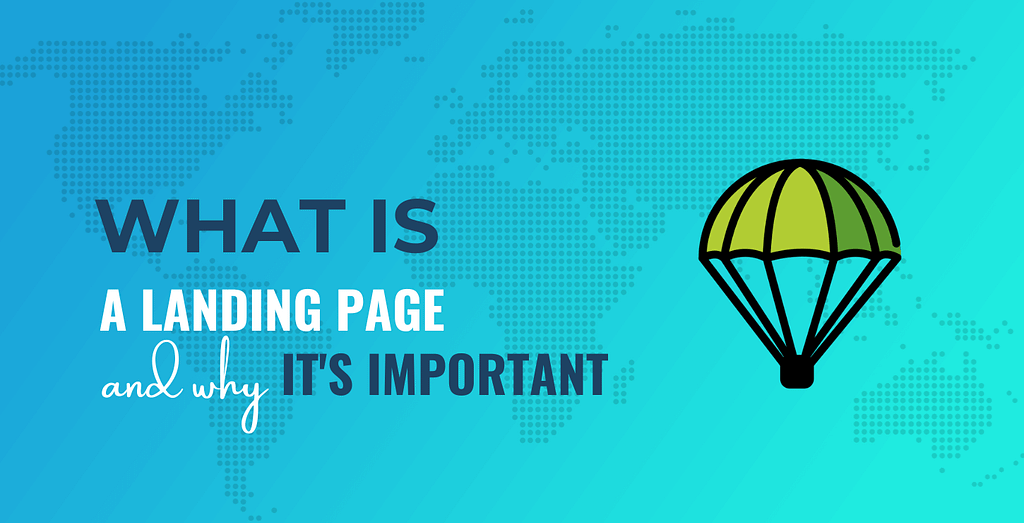 By the time you're finished reading, you'll have the foundation and the resources you need to start building your first landing page. 😎
What is a landing page?
A landing page is a standalone web page with one specific purpose: to convince an interested, casual visitor into making some sort of commitment with you or your business. That commitment does not have to be monetary, although it often is. However, it does need to be an action that you want them to intentionally take – like signing up for your newsletter for example.

These pages are frequently tied to a specific marketing channel, like an ad campaign, or a clickable link on an email signature. They're called landing pages because they're the page someone lands on when they click on links in that marketing channel or campaign.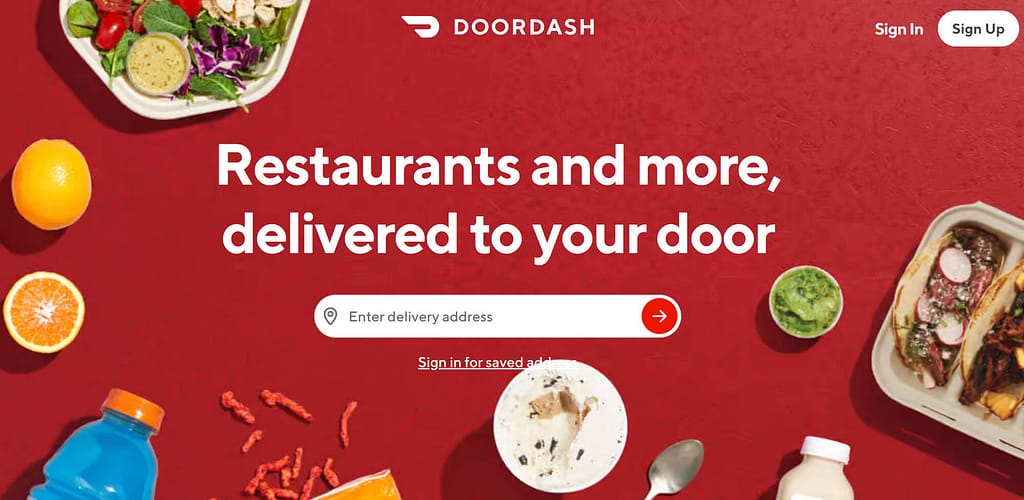 A good landing page is defined by focus. Every piece of content is focused on getting the customer to take a specific action. Every sentence of text reinforces why they should take that action. Every image is designed to get people thinking about the action you want them to take. All of the links lead directly to that action. The only way to do something else is to leave the page altogether.
Fun fact: Any page can technically be a landing page if it's where your visitors "land", but in digital marketing circles the term "landing page" always refers to this type of specifically focused marketing page.
Is a homepage different from a landing page?
The big difference between a homepage and a landing page is the goal.
A homepage is the home 🏠 of your business. It's where visitors can explore your full range of products and services, learn more about your company and its history, or even apply for an open job position. In other words, there are multiple actions that a visitor to your homepage can choose to take.
In contrast, a landing page 📄 has only one purpose. That purpose could be to sell a product, get signups for a newsletter, or something else entirely. Regardless of what the specific purpose is, the landing page is designed so that there are no other options available to the visitor, other than the one desired action you want them to take.
The table below 👇 breaks down how this difference in purpose impacts the design of homepages vs landing pages:
Homepages vs landing pages

| Homepages | Landing pages |
| --- | --- |
| Are central hubs for your business, meant to direct people to other places | Are designed to convince users to take a specific action |
| Contain a multitude of links to different places | Only have links to the action people are supposed to take |
| Often divided into sections that focus on different aspects of your business | All sections focus on the same action, using different methods to encourage it |
👉 You can also check out our landing page vs website guide to help you determine whether you need a landing page, a traditional website, or both.
Why a landing page is important?
The difference between homepages and landing pages touches on why a landing page is ⚠ important: a landing page is a highly focused conversion tool, without any of the distractions found on the other pages of your site.
A landing page also provides an opportunity to talk about your product or service in more detail than you're be able to do in social media posts or related advertisements.
These factors make landing pages some of the most valuable 💹 digital marketing tools in existence. It serves as an excellent segue to the next question.
How effective are landing pages?
Landing pages do a lot of things across a wide variety of industries, so it's impossible to come up with a single statistic on average conversion rates. However, there are some statistics 📊 we can use to get a general idea of how effective landing pages are:
Despite being the least popular type of signup form offered by Omnisend, landing pages get the highest conversion rate, 23% [1].
WordStream analyzed thousands of Google Ads and found that the average conversion rate was 2.5%, with the top 25% receiving a 5.31% conversion rate and the top 10% enjoying a conversion rate of 11.45%. Although these stats focused on the ads themselves and not their accompanying landing pages, we can extrapolate that a 2.5% conversion rate is decent for a landing page, while 12% can be considered extremely good [2].
Statistics from Unbounce show that conversion rates vary based on industry. Higher education has an average conversion rate of just 2.6%, while vocational studies and job training enjoy the highest average conversion rate at 6.1% [3].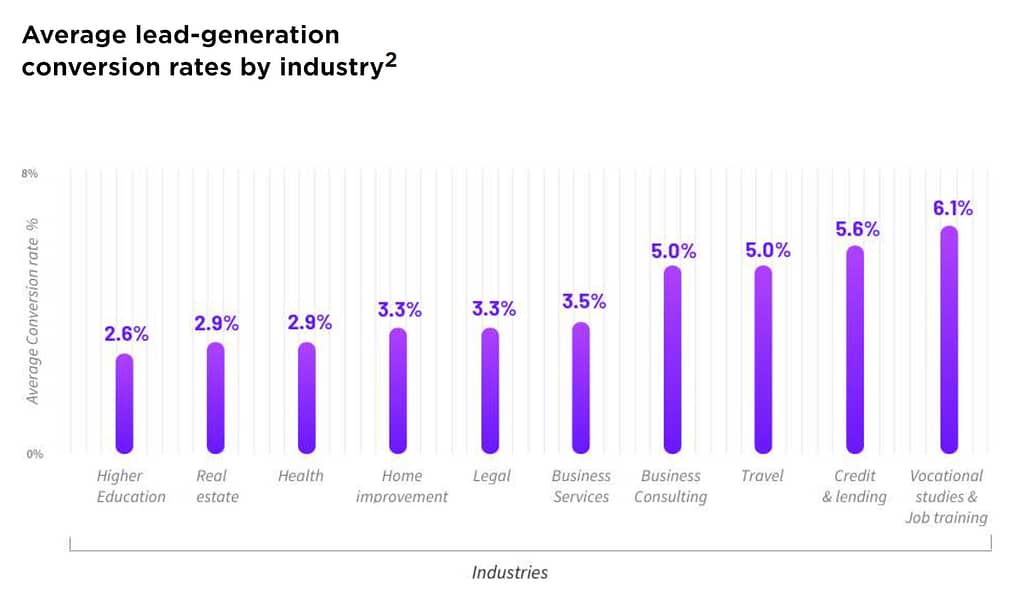 After analyzing these statistics, it seems reasonable to expect a minimum conversion rate of 2.5% from each landing page. That's irrespective of the specific industry or the action a landing page wants visitors to take. However, in certain industries you might see conversion rates get as high as 10%, 20%, or even 25%.
Who needs a landing page?
Technically, nobody 🤓 needs a landing page. However, it's recommended to use landing pages if you're actively looking to grow your business, sell more products, book more services, or get more newsletter signups.
Landing pages are also essential if you plan to do any of those things through paid advertisements. It's highly suggested that every paid ad should lead to a personalized landing page that is designed to address the needs of people who clicked on that specific ad. There is data to back up this recommendation: personalized calls to action (CTAs) enjoy a 202% higher conversion rate [4].
How landing pages get traffic?
Landing pages get traffic by using the same methods as other pages of your website:
Organic traffic. This is the traffic search engines send to your site.
Social media traffic. This is the traffic sent to your site from unpaid posts on social media platforms. Typically, this includes both the traffic sent directly from your profiles and any traffic sent by other users posting about your brand on social media.
Paid traffic. This is the traffic that comes from paid ads, including social media platforms. Note that it's important to consider social media ads as a separate source of traffic from regular social media posts to better understand your return on investment (ROI).
💡 The best performing landing pages usually get traffic directed to them from a specific marketing campaign or social media profile. This allows for personalization of the landing page by focusing on the specific pain points and needs of the potential customers targeted by the original marketing campaign or profile.
What to use a landing page for?
A landing page can be used to convince customers to take any action related to your business.
Below is a list of some of the effective ways that businesses use landing pages:
To share details about a new product or service release
To advertise a sale on products or services
To get newsletter subscriptions
To run a giveaway
To promote an event
These are just a few examples of the many ways that landing pages are used, but don't feel limited to only what you see above. If there's a unique action you want people to take when they first encounter your business, you can use a landing page for that as well.
How do you create a landing page?
Most website builders and content management systems like WordPress do offer some way to hide the navigation menu and create a true landing page, but there are three major benefits to using a dedicated landing page tool:
Ease of use. You won't have to go through any complicated processes or enter any code to get rid of the navigation bar. Most landing page builders also use a grid-based visual designer to help you easily create an attractive web page.
A/B testing. This allows you to test variations of a landing page before you publish it. According to LeadPages, A/B testing can improve your conversions by up to 300% [5].
Ability to accept payments directly from the landing page. When you work with a landing page builder, you don't need to send people to a separate ecommerce page.
👉 Some landing page builders also offer website building tools, so you might not even need a separate hosting plan.
Best tools to use for building landing pages
There are two options for a landing page builder that we recommend here at CodeinWP:
ClickFunnels. ClickFunnels allows you to create a self-enclosed marketing system with tools for landing pages, website building, email marketing, and more. It also offers integrations with WordPress and several existing email marketing tools.
LeadPages. LeadPages is a dedicated landing page builder with tools for lead generation and monetization. With LeadPages, you can also build a website or connect it to your WordPress site. If that's not enough, LeadPages has a wide variety of integrations with tools for things like analytics, email marketing, and customer relationship management.
You can learn more 🥷 about both of these landing page builders in our guide to ClickFunnels vs LeadPages .
What is a landing page: in summary 🧐
Landing pages are highly focused web pages where every piece of information exists to convince visitors to take a specific action. They can be used to get newsletter signups, sell products and services, promote events, or anything else that's important for you to grow your business.
If you want to build 🏗️ a high-quality landing page, the best way to do so is with a dedicated landing page tool like ClickFunnels or LeadPages.
Do you have any thoughts or more questions regarding landing pages? Let us know in the comments section below!
…
Don't forget to join our crash course on speeding up your WordPress site. Learn more below: