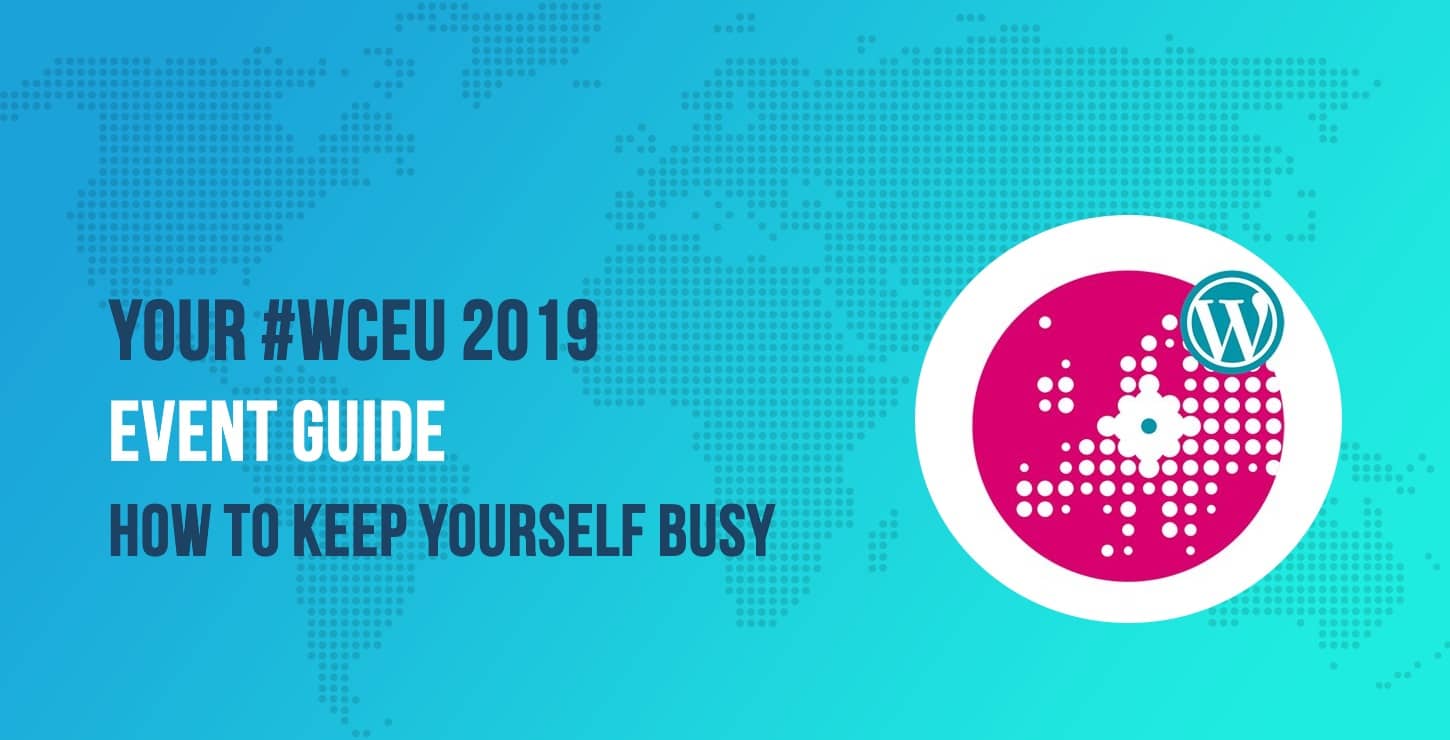 I hope you're just as stoked as we are to attend this year's WordCamp Europe 2019! Just to refresh your memory, it's all happening in Berlin, Germany and it's THE place to meet like-minded WordPress people of all paths and professions. No matter if you're a developer, designer, content creator, or work with WordPress in some other way, you're going to have a great time for sure!
Part of our team is coming to Berlin as well, so the excitement is huge. We are going to be volunteers, media partners, and micro-sponsors with our greatest theme, Neve.
Just in case you bought your ticket a while ago and haven't been following all the announcements and news, we've put together this pre-event guide for you.
Here's everything you need to know about #WCEU 2019, the sub-events you can can attend, and other information that may come in handy.
Events to attend during Europe 2019
Contributor Day
Contributor Day is fun!
You get to meet your assigned team (assuming that you already signed up) and use your skills to improve WordPress.
On this day, you will be given a practical task that you will work on.
Everything is happening in a friendly setting, with teammates willing to help you every time you need it.
At the time of writing, the Contributor Day tickets are all gone. However, if you don't have your ticket but really want to take part, keep an eye on the official WCEU announcements. It's possible that they will have new entries or extra spots close to the event.
Contributor Day will begin on Thursday morning, June 20th.
Main sessions
I know, it's always hard to choose only one talk at a time, especially if you are one of those people who come to the conference mostly for the presentations. But up until this point, there are no scientific discoveries that would allow us to be in multiple places at the same time, so you have to make firm choices.
In the past years, we used to make a selection of the highlights, but since this is quite subjective, we decided to leave it up to you this time. It's worth mentioning that the sessions are diverse, so no matter what your job is, you will surely find topics in your area of interest.
The sessions are split into categories:
🔧 Development
🎨 Design
✍️ Content
💼 Business
👐 Community
💡 "Matt on WordPress" *
* (special session right after the lunch break on Friday, June 21st)
Here is the full schedule.
Workshops
At the sessions, you will only listen, but the workshops will let you engage and actually create something based on the workshop theme. The good news is that the workshops cover many professional and personal interests. The bad news is that they are being held in parallel with the sessions. I know… the eternal issue.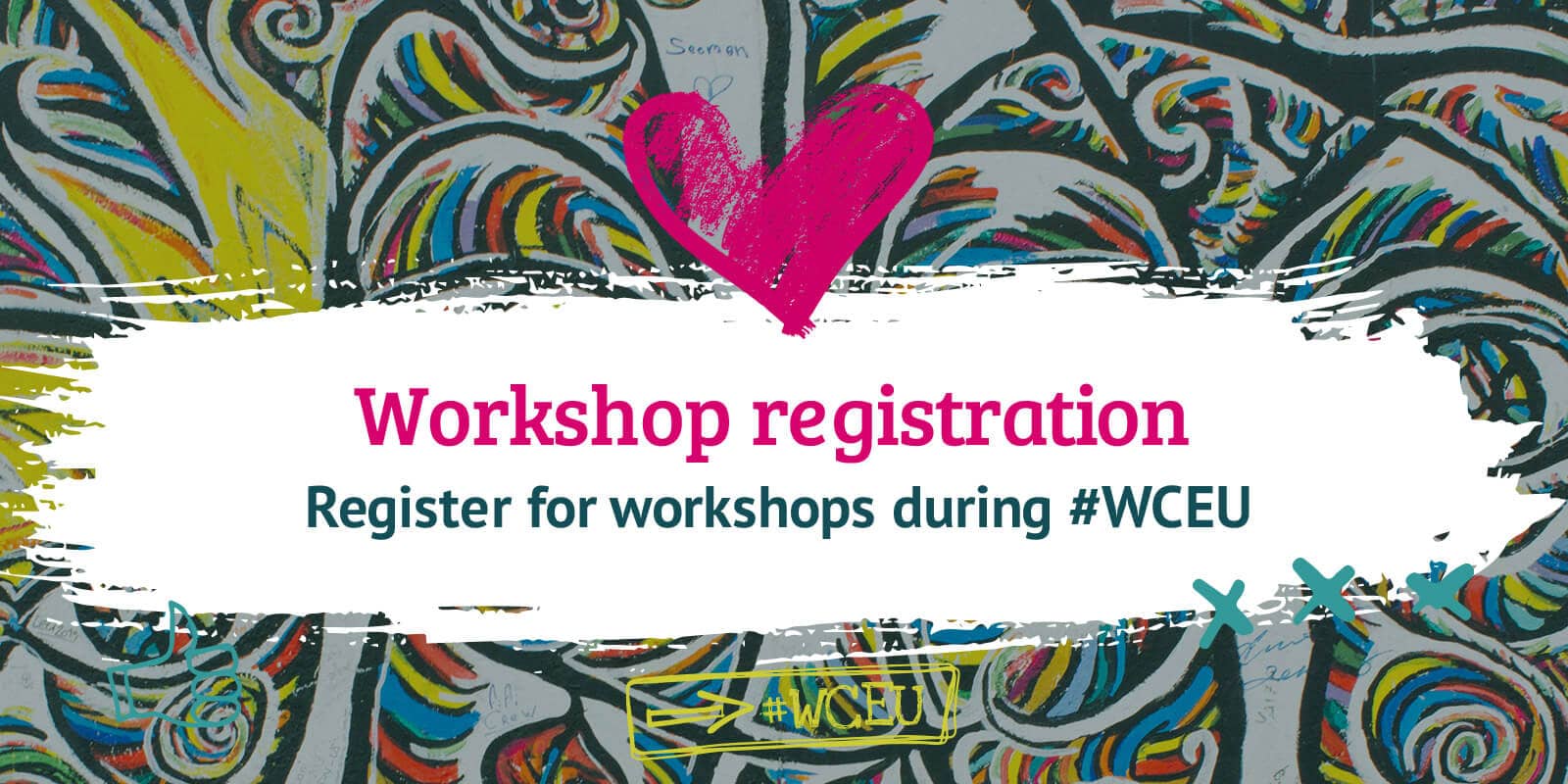 To take part in the workshops, you need to register next to the main registration desk where you'll first get your WCEU attendee badge. Workshop registration opens at 8.00 on Friday and at 8.30 on Saturday (June 21st and June 22nd, respectively).
Again, check out the full schedule to see how your favorite workshops are distributed so that you can reserve your time.
"WP Cafe"
This is a new WCEU 2019 feature that will be introduced this year for the first time. WP Cafe is the improved version of the Tribe Meetups but the unfolding of the event is better organized now.
Starting at 10.00 each day, it's a dedicated place where the attendees can chat on a topic they want to learn more about.
There will be the "owner" that came with the topic idea and will introduce the concept, but the meeting is informal and encourages conversation. The setting is cozy and every participant can talk in a relaxed way about their ideas and concerns. Drinks and snacks are provided.
It's called WP Cafe because it's like a meeting with friends. Anyone is welcome to attend. Check the schedule to find the timetable (it's at the end of each day's main sessions table).
Wellness sessions
A lot of new concepts this year at WordCamp Europe! If you're not a morning person or just want to take it easy by relaxing your body and mind, you can attend the wellness sessions.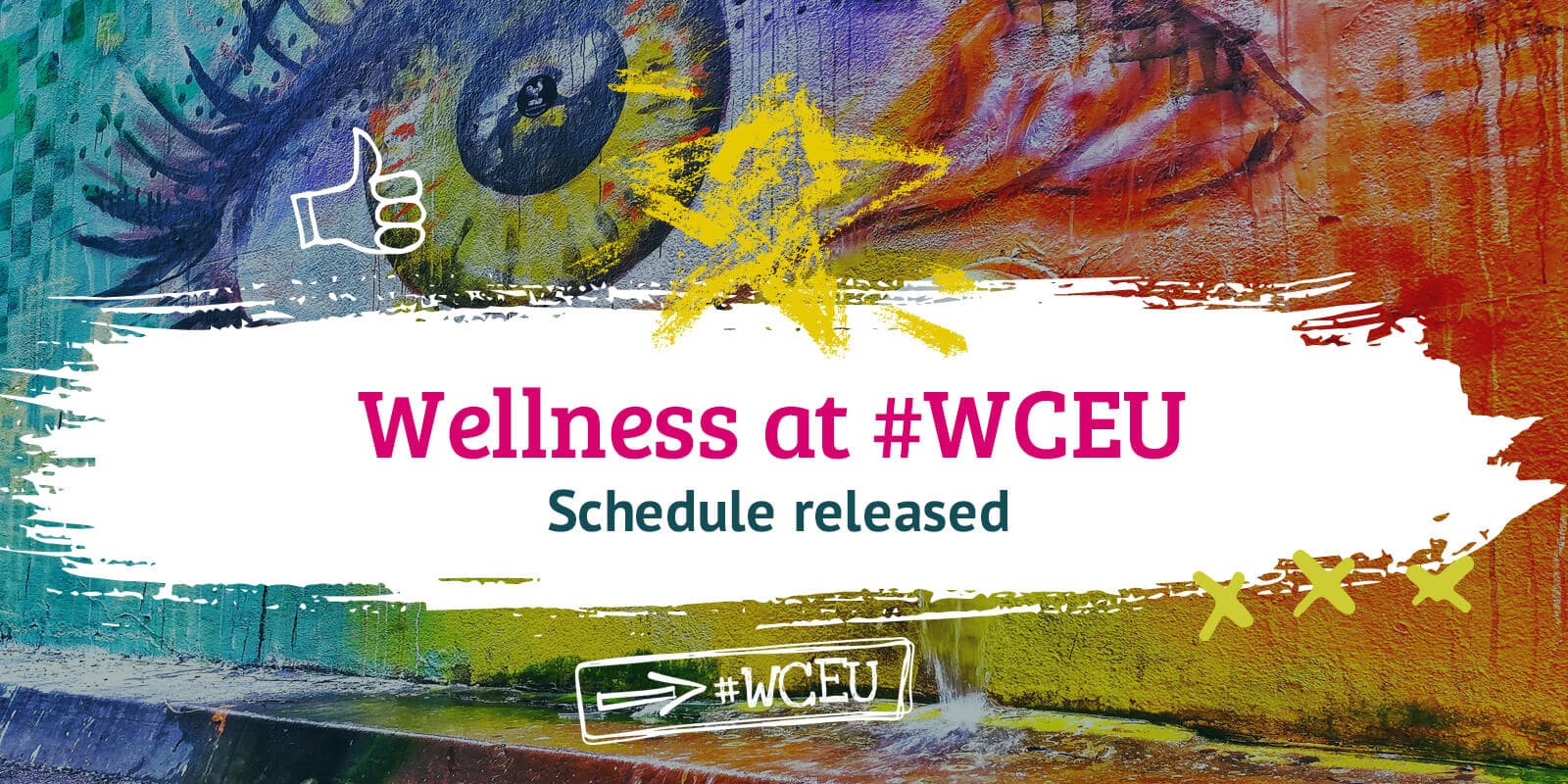 They start each morning (at 11.00 on Friday and 10.00 on Saturday) and are like classes where you can exercise. These sessions include yoga, meditation and mindfulness, and can last 45 minutes to one hour.
There will be the same two sessions on both days, except for "Guided Meditation" that will only take place on Saturday. You don't need to register beforehand, just show up and relax.
After party
So you listen to the talks, chat, do some yoga, engage in workshops… and after all that it's time for dancing. The Europeans know how to party hard (I'm speaking out of experience).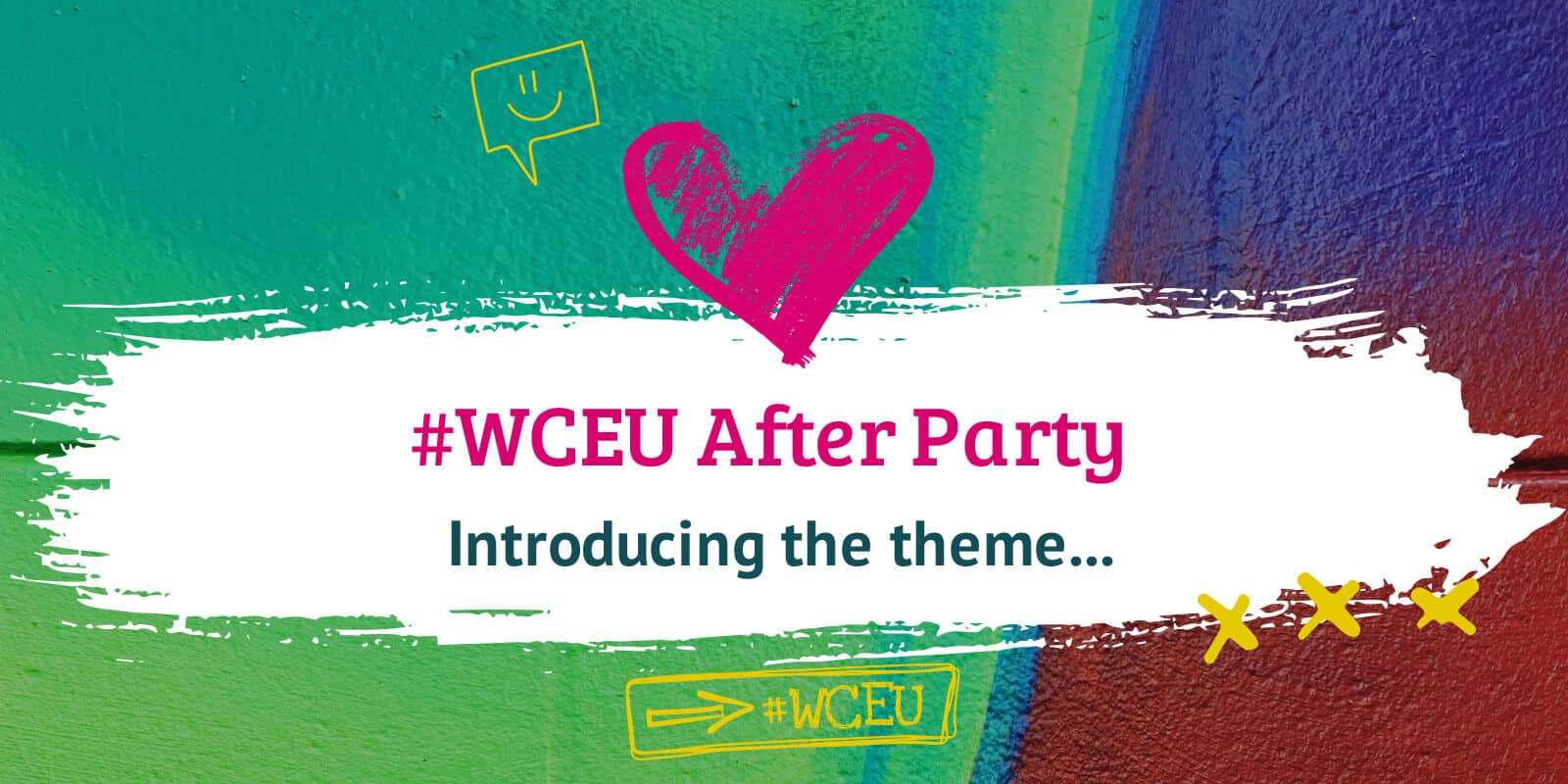 If you fancy dressing up like it's the '80s but never had the chance to do so, WCEU after party is for you! It's the perfect place to wear vintage leather jackets, high-waisted jeans, rainbow-colored leg warmers, glittery windbreakers, and shoulder pads all together without receiving judgmental gazes. You can even make your hair Depeche Mode or Cyndi Lauper style.
So save the day, June 22nd, starts at 19.00. Don't forget your WCEU badge.
Workshop for kids
Another new and interesting addition to WCEU 2019 is the workshop for kids. If you want to travel with your child, you don't have to keep an eye on them all the time during the Contributor Day. You can book a spot for your kid(s) to have fun with Petya Raykovska, the workshop's instructor.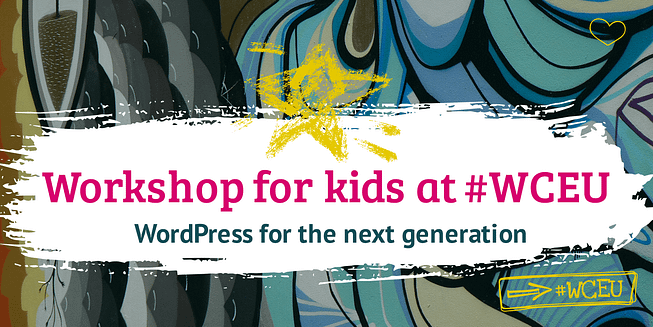 What will happen during the workshop? The kids will learn how to build their own WordPress websites during a three-hour class. Pretty cool, isn't it?
This workshop is for kids between 8-14 years of age who can understand basic English and comes in addition to the free childcare services.
But pay attention! Before attending, there are some requirements that your child must meet, which you can read in detail here.
Panel discussions
If you like debates and are interested in any of the topics that made the cut this year, you can join the panel discussions where WordPress experts will meet and talk in a professional setting, accompanied by a moderator.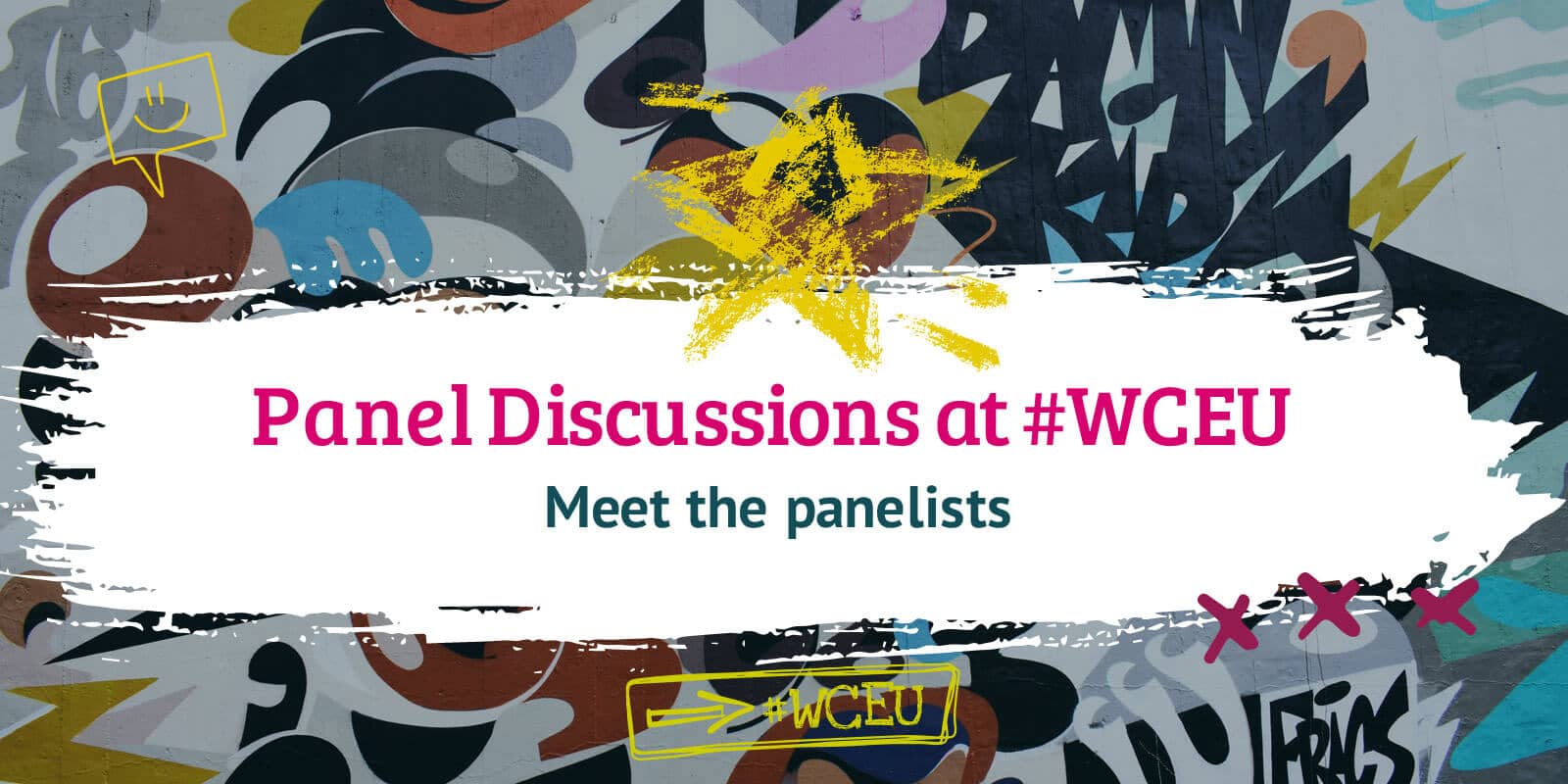 These will be the debates at WordCamp Europe 2019:
Volunteering
Even though it's too late now to join the event as a volunteer, we warmly recommend trying it at least once in your WordCamp career (maybe next year?).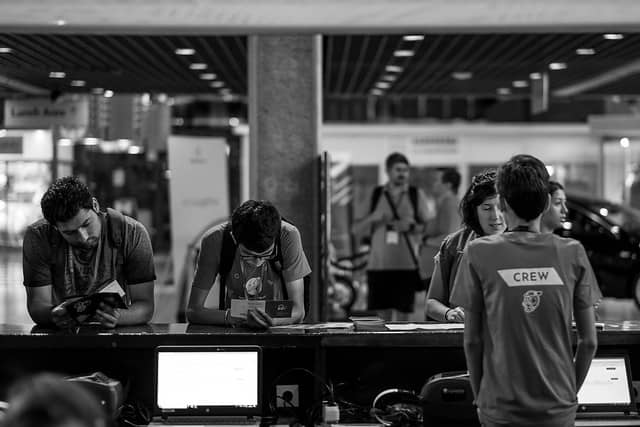 Our team is happily volunteering every year because it's great fun! You get to know the place, the organizers, the other volunteers and you feel like home. Keep this role in mind if you're planning to attend another WordCamp Europe (and not only Europe) in the future.
You will see the conference with different eyes after volunteering. Volunteering and attending are two completely different experiences.
By the way, when you're volunteering, you won't have too much time to take part in all the activities that are happening during the two days of the conference. You will be busy, but you will love it.
Pre- and post-WCEU events
Looking for even more fun? Good news! There are several events outside the venue, before and after the conference.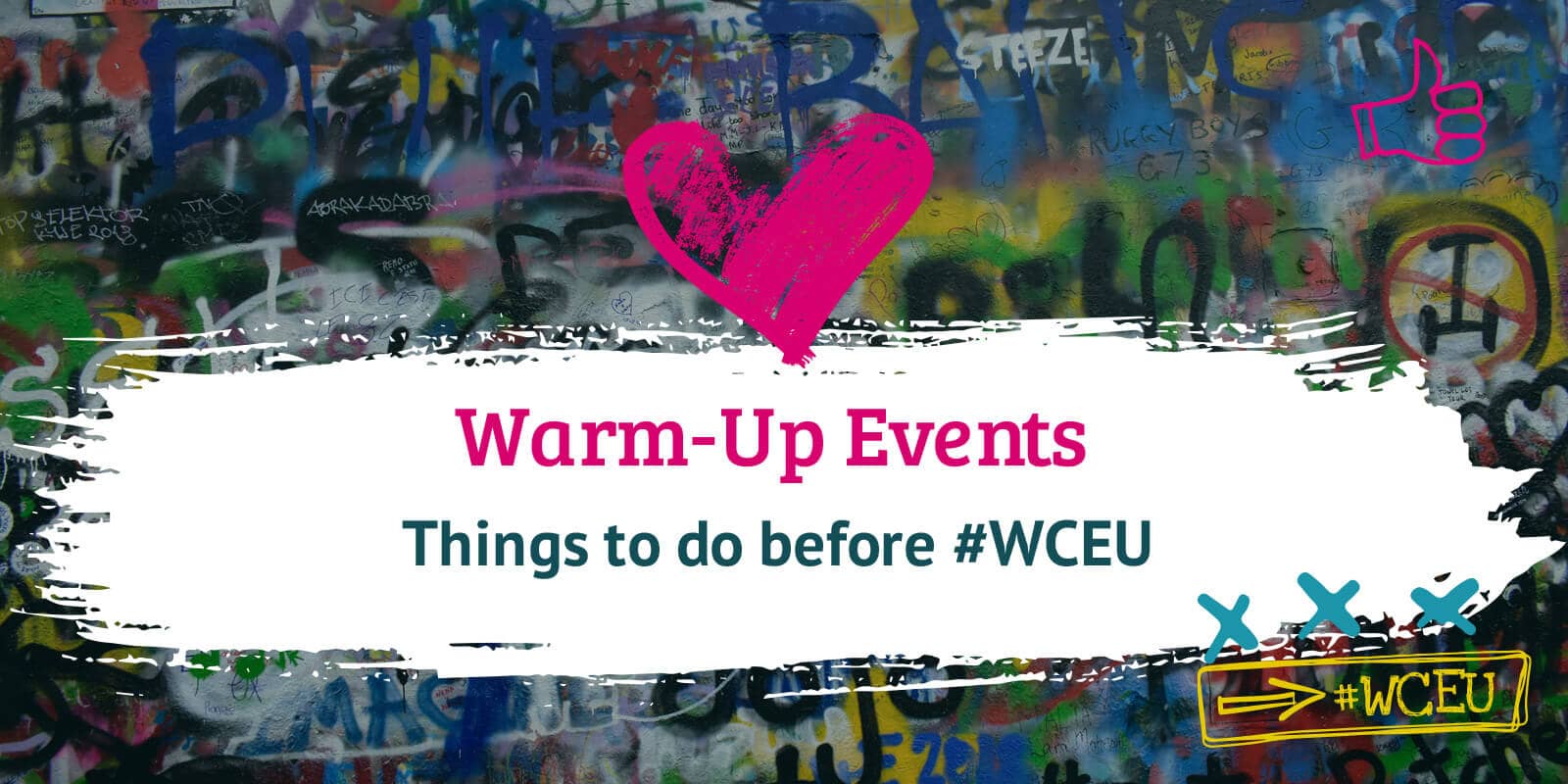 Depending on your arrival and departure days, you can check the agenda and maybe attend a few of these extra events because they are great chances to socialize and have fun with other WordPress-ers. They are just for fun and will make your Berlin trip more delightful.
So, if you're arriving early in Berlin and have no other plans, the next adventures are awaiting (please note that some of them are chargeable):
Berlin bike and food tour – Wednesday, June 19th, cost 80 EUR per tour. Only 1 spot remaining!
Berlin walking tour – Wednesday, June 19th, free. 10 spots remaining!
WordCamp Karaoke – Wednesday, June 19th, cost 3 EUR per person.
More details on the hours, the meeting place, and registration here.
If you're planning to stay a bit longer in Berlin after the conference, you might want to join:
Good to know
Before coming to WordCamp Europe 2019, you must be aware of this useful information in order to make your WCEU experience as smooth as possible. The more you know, the better you will be prepared for the big event.
Okay, so this is what you can do to get the most out of WordCamp Europe 2019. Did you manage to sign up to any events? If you didn't, I'm sure you will be luckier next year. A few of our team members will be there too, so see you in a few days!
Until then, have a safe trip and keep yourself as busy as possible in Berlin!
…
Don't forget to join our crash course on speeding up your WordPress site. Learn more below: