Welcome to the 36th edition of the monthly transparency report (for January 2018). This is a series where I do my very best to talk about the important goings-on within the company, our plans, challenges, strategies, and how we go about executing them. Click here to see the previous reports.
First off, I'm not much of a "schedule-the-year-in-advance" kind of guy, so I'm afraid I don't have a master plan for 2018 to share with you here. However, there's still a lot going on in the business, with many new developments, so I'd like to talk about some of that with you today:
Ninja management mode engaged! ⚔
Something that I realize now more than ever before is that if we want this company to keep growing, we should start building a better knowledge base, and do so deliberately.
I'm quite embarrassed to admit, but I did find myself doing the same (business) mistake more than once – simply because I either forgot to write down lessons learned or there were too many things going on at once or too much time has passed.
I did mention a while back that I would start working on a company handbook, but I still failed to pull the trigger on the project. I've finally realized that I would only keep postponing it further and further, so probably the best course of action would be to delegate the project to somebody else. So I finally did just that!
Apart from the fact that now Rodica is responsible for everything, we've also decided to organize one full day dedicated to building a knowledge base for our internal website. It's going to house individual guides, guidelines, and maybe later on tools as well. A good example of this in practice is the handbook by Human Made.
It's not my first attempt at introducing more clarity and better documenting our processes. Though, it's certainly the biggest such initiative and the most thought through, so I hope this will be really helpful going forward.

Themeisle major redesign 🚀
Some time ago, I talked about my struggles when working with designers and about bringing more freelancers on board to help us with all-things-design…
Well, we've finally started moving in the right direction!
Around two weeks ago, we started working with John from AnalogWP. The objective: complete Themeisle redesign.
Why this extreme? A few reasons:
1. We need to redevelop things from scratch
What we know today is very different from what we knew four years ago when we started the company. Back them, Themeisle "wanted" to be just a theme club/store, and without any serious longterm plan. We were the new kid on the block.
We didn't think about expanding the business in any way either, no plans to introduce plugins, subscriptions, or anything like that. But what we did do is run a lot of experiments on the site. We had a bbPress forum, for instance, and plenty of other scripts installed on the server.
The site structure has been suffering because of that, and it's high time we get this fixed. It just needs to be redeveloped from scratch.
2. We need to unify and refresh the design
Themeisle currently is, and will remain to be, our home when it comes to the products we offer in the WordPress market. The blog is slowly getting more popular than the product site, we launched a free icons pack, and we started selling a bunch of awesome plugins.
We want the new design to express this and put significant focus on all the current elements of the business. We want to convey that we're now a more mature business than four years ago, and that we have a lot more to offer than WordPress themes.
3. We want to be able to launch new initiatives easier
A good example of what I mean is the Delicious Brains redesign. While their main "Delicious Brains" brand is still the home base of their products, they allow room for each individual product brand to claim some more space and express itself more effectively.
In our case, products such as Zerif or Hestia have brands of their own, and they deserve to have their dedicated space that's more than just a sub-page under ThemeIsle.com. For instance, in Zerif's case, for a long time, its brand was more powerful by itself than "ThemeIsle".
Here are some early mockups of the new design if you're curious to take a peek. Keep in mind that this is still far from the final effect (and the reason I'm only publishing these small versions for now).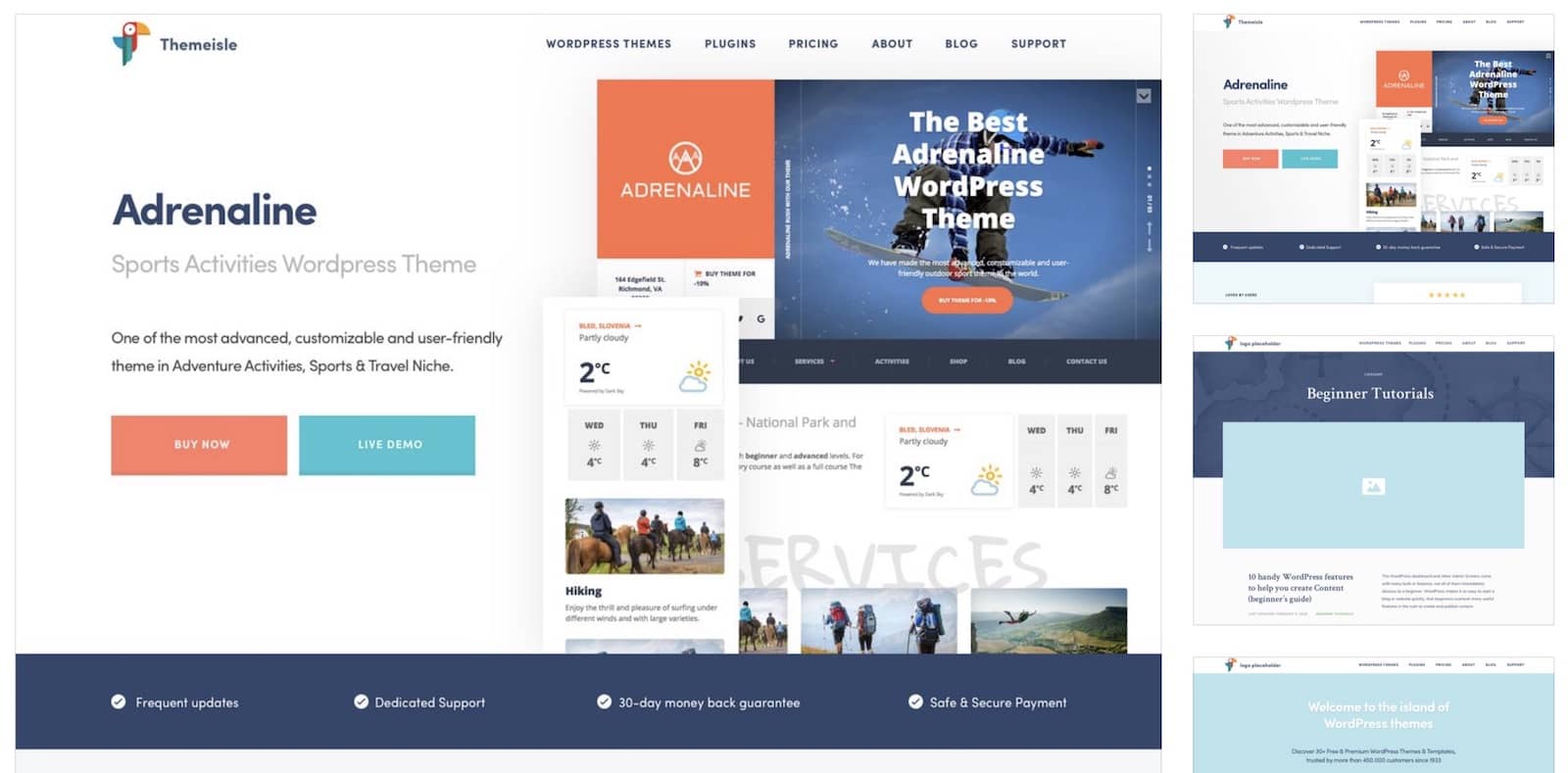 Elementor, Orbit Fox and Gutenberg 🏗
We organized ourselves a loooong brainstorming session to find some common ground when it comes to moving forward with the projects related to Elementor, Orbit Fox and Gutenberg.
We decided to use Composer in order to share modules across different plugins, and to make sure we can have both a short- and long-term strategy.
For example, a while ago, we acquired the Page Templater For Elementor plugin (I mentioned this in one of the previous reports). Later on, we decided to build a template library feature into Orbit Fox – meant to let users find templates that are ready to be imported into their sites and which are compatible with multiple page builder plugins.
However, in order to develop that feature in a way that will work with multiple themes, we first needed to create our own page templates, starting with Elementor. Hence, the new page templates module in Orbit Fox.
In a similar fashion, we also acquired the Elementor Addons & Widgets plugin. We wanted to add some extra widgets to it, along with a template directory – effectively making it the "all things Elementor" add-ons plugin.
To do that, we created a separate Composer module for "full-width page templates" and another one for the "template library." Those modules can now be shared across multiple plugins.
In this way, if we want to change something or add compatibility with a particular theme, those changes can propagate across multiple products. Even though the products might have a different purpose, they can still share partial functionalities.
We took the same approach with a new content forms module that we developed to work with Beaver Builder, Elementor and Gutenberg (we might wrap this into a separate Gutenberg add-ons plugin, too).
Releasing these smaller, niche plugins while still working on a bigger, more general-purpose one is helpful for a lot of reasons. Chief of them is that it allows us to capitalize on the work we did prior, utilize it multiple times over, and build a more sustainable cashflow, while not jeopardizing our long-term strategy.

Themes for the win! 🥇
We're ramping things up at Themeisle, with around 1-2 fairly big releases per month for almost a year now … making sure that every subscriber gets the value out of their membership fee.
For instance, lately, we managed to develop and launch a new child theme for Hestia, called Orfeo.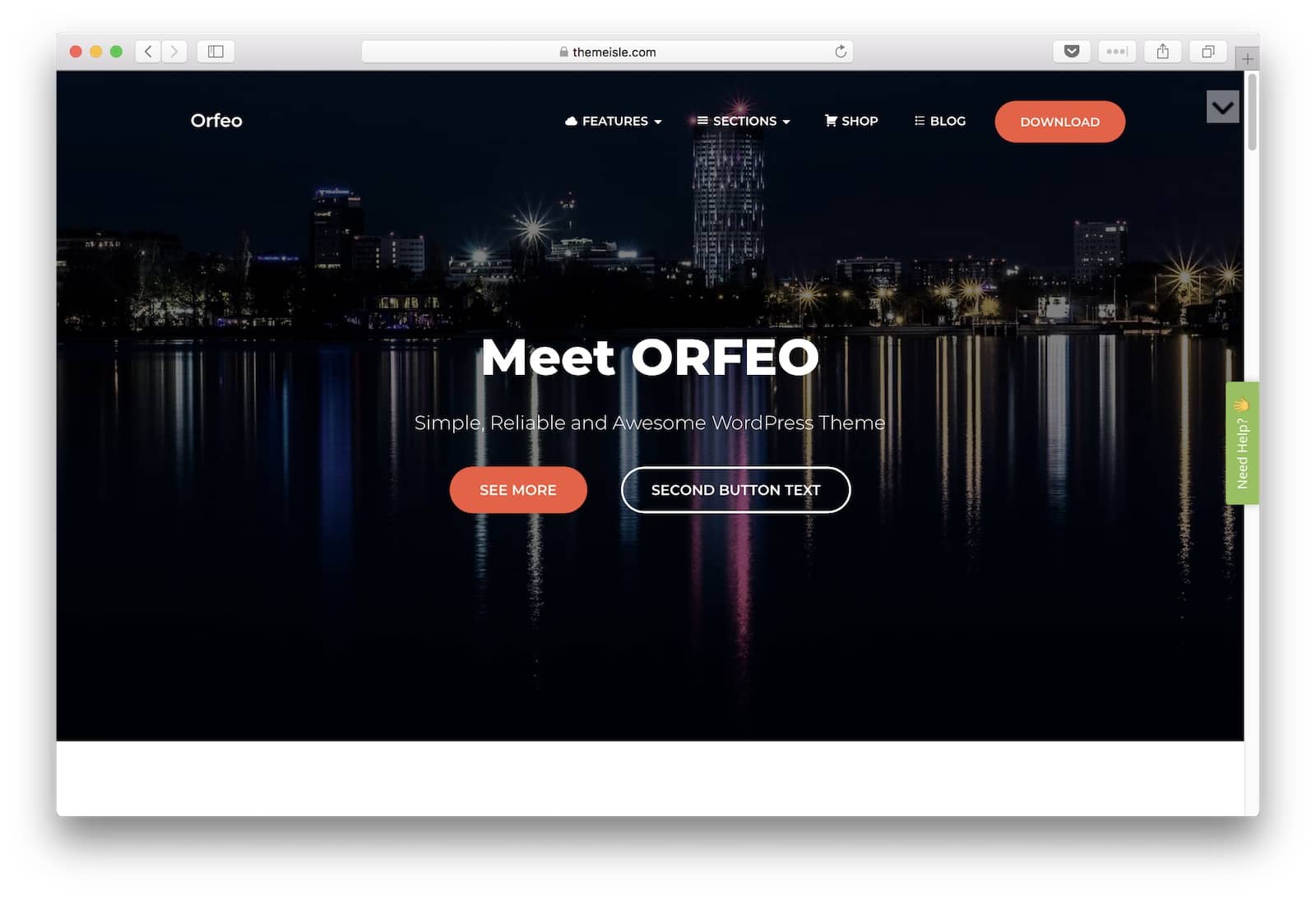 The launch strategy worked pretty smoothly, and the theme got 3,000 active installs in just around three weeks.
The partnership that we have with Creative Tim helped a big deal here. They do amazing design work, and since Hestia was built on top of their Material Pro Kit, it was quite easy for us to adapt another kit of theirs – Paper 2 – for Orfeo.
In the coming months, we'll probably incorporate some of their other designs, too. This one, for example, seems like a great base for a new child theme.
Apart from all that, Hestia is still the theme that occupies a big chunk of our time, and that's even despite the fact that we haven't introduced any major changes to it. Properly maintaining and testing everything consumes a lot of time on its own.
…
Just quickly about my personal goals and challenges; I am planning to make some more headspace and take the time to rethink our strategy, planning, and help out with onboarding new team members.
Oh, and one more important thing, Themeisle got accepted as a media partner for WordCamp Europe 2018. This is a nice acknowledgement of the work we do in the WordPress community, and I couldn't be more excited for the upcoming event!
Okay, that's all I have for you this month. As always, thanks for reading and for supporting us! Stay updated and get new reports delivered to you by subscribing here: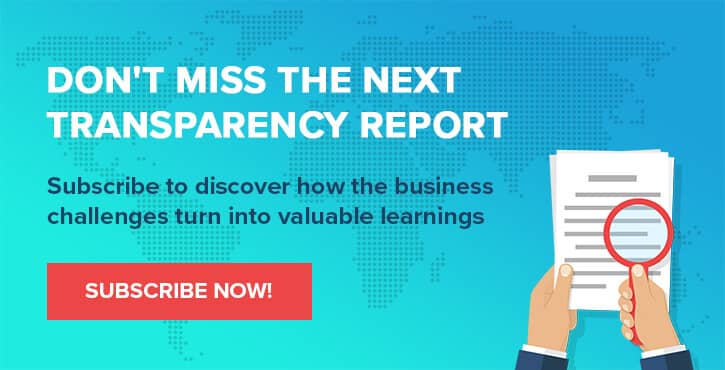 All edits and witty rewrites by Karol K.