Welcome to the 35th edition of the monthly transparency report (for December 2017). This series is where I try to share everything that's going on in our business behind the scenes (at least the most interesting stuff) plus some of my personal thoughts and learnings. Click here to see the previous reports.
Despite being a shorter month, we still had quite a few things happen in December. Here's a rundown through everything, plus my review of 2017 and the plans moving forward:
Getting new side projects off the ground
We launched two small side projects last month, with one more in the pipeline. The main goal is the same as ever – to experiment and learn. We basically want to test out other types of content and see how they can work within our existing offerings.
Starting with:
(1) Our free icon pack – now available to download
We now have our own free icon pack – available at Themeisle!
We're taking things slowly, releasing just 100 icons for now. Since the pack is not that huge, we were able spend more time on making sure that the icons are of really high quality.
The pack is completely free. The icons come in different formats: AI, Sketch, PNG, and CSS.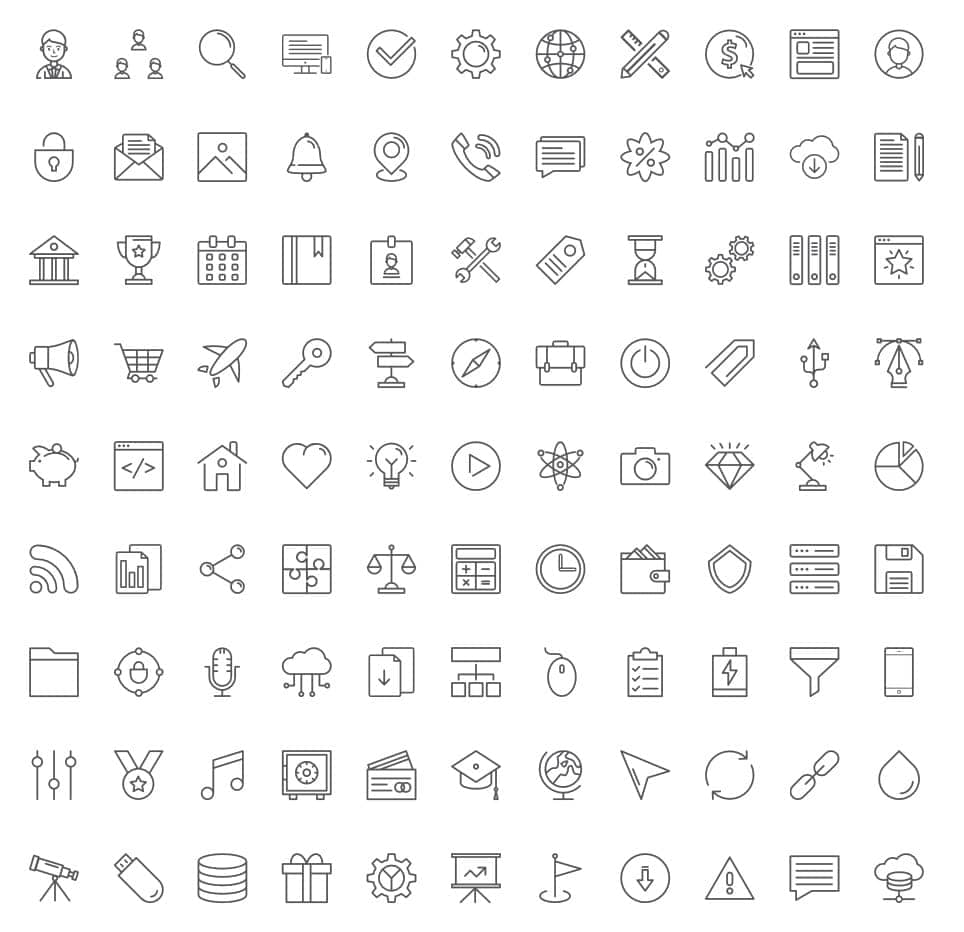 This was a soft launch, with just some basic promotion via Product Hunt and various social bookmarking sites for designers. The icon pack got some initial love and more than 5,000 visitors.
I believe publishing things like icons and other design elements that are similar in nature is a good way to give back to the community. There's always someone who can benefit from these things when working on their own projects.
This pack is basically a no-lose product for us. I mean, even if no one downloads this, we still get to take advantage of the icons ourselves by integrating them into our products. As you'll notice, the icons are a bit more complex than what you get from things like Font Awesome, so you can use them for those slightly more niche applications.
Feel free to download (and modify) the icon pack and use it in your projects!
(2) New curated newsletter on tech
BizzaroDevs is a new project of Chris'. It's a curated newsletter on everything that's cool, obscure, or perhaps even weird out there in the tech space (including WordPress-related topics, too).
It was launched just a couple of weeks ago. Chris is pretty devoted to making this one work!
Check it out and let us know what you think!

Acquisitions!
Okay … just one acquisition, and nothing huge. But this one I believe will turn out quite helpful to us going forward!
We've acquired the most popular menu icons plugin, aptly named, Menu Icons.
It has nearly 100 five-star reviews, more than 100,000 active installs, and it's a plugin we've been recommending to our users for a long time.
What the plugin does is simple to explain – it gives you the possibility to include icons alongside your menu items. Really straightforward yet incredibly useful feature.
Demo:
Further growing the team
I believe that we've managed to build an awesome team over the years! Still, there are other areas where we can improve. Hence:
(1) Getting more freelancers on board
Finding people that we can work with whenever there's a project at hand is especially useful for non-development teams.
For example, right now, when somebody from the marketing team needs an image or a graphic done, it's quite hard to get it in a timely manner. Since we don't have enough work for a full-time position, working with a few reliable freelancers would be the perfect solution. It would give us more flexibility and also let the individual teams be more independent.
The drawback here is that due to the nature of how freelancing works (plus my approach of not judging someone by the size of their hourly rate out the gate, but rather looking at the final result), it might be frustrating for someone seeing a freelancer earning a week's salary in a fraction of the time.
Communication + transparency will hopefully help to better understand those things, and help everyone realize that everything has its pros and cons. For instance, only a small fraction of a freelancer's workday are actual billable hours.
(2) Bringing in more interns
After getting some organizational and technical challenges sorted out, we are now in a position where we can start bringing inexperienced people on board, train them, and help them establish themselves in the market.
This was basically how we initially started the company and it's something that has worked out amazingly well for us. Because of the focus that we put on people and the willingness to help everyone grow is how we've managed to get to where we are right now.
Having (perhaps) a more complex personal structure in the company (with interns working under more experienced people) will also help us establish more independent sub-teams with their own leaders. We've been working with that in mind for a while now, and I've seen some people improving their leadership skills greatly. With that, I hope they will continue growing in 2018 and get more comfortable making important decisions on their own.

2017 in review, and going forward
Let's start with what drives this whole business:
(1) Products 🎁
2017 was critical in terms of our main WordPress themes business. Luckily, we managed to get in a good-enough shape, which makes the business sustainable regardless of any slight fluctuations that might come.
On the plugins side, our main focus is to maintain as well as rewrite and improve our existing plugins. There wasn't much point trying to come up with new stuff before most of the known issues have been solved.
Since this is now mostly done, we can finally look into some new opportunities and also devote sufficient attention to OrbitFox and its direction.
(2) Content ✍️
2017 was the year we introduced some diversity and began experimenting with new types of content – mainly visual content and video.
This has paid off to an extent, but a lot still needs to be done to improve things, get in the right rhythm, and settle on a style/look that's identifiable and stands out.
Apart from the above, though I would have loved to do this sooner, in 2018, we'll work on expanding in the social media space (we have the Revive.Social blog), as well as adapt our content creation processes and get new editors on board to help us.
So while we're happy with the quality of our written content for now, 2018 will be mostly about video, plus working on improving how our content is delivered and consumed.
The CodeinWP blog itself didn't grow much in 2017, but our overall traffic still increased quite a bit due to Themeisle. The Themeisle blog has grown 7x compared to last year!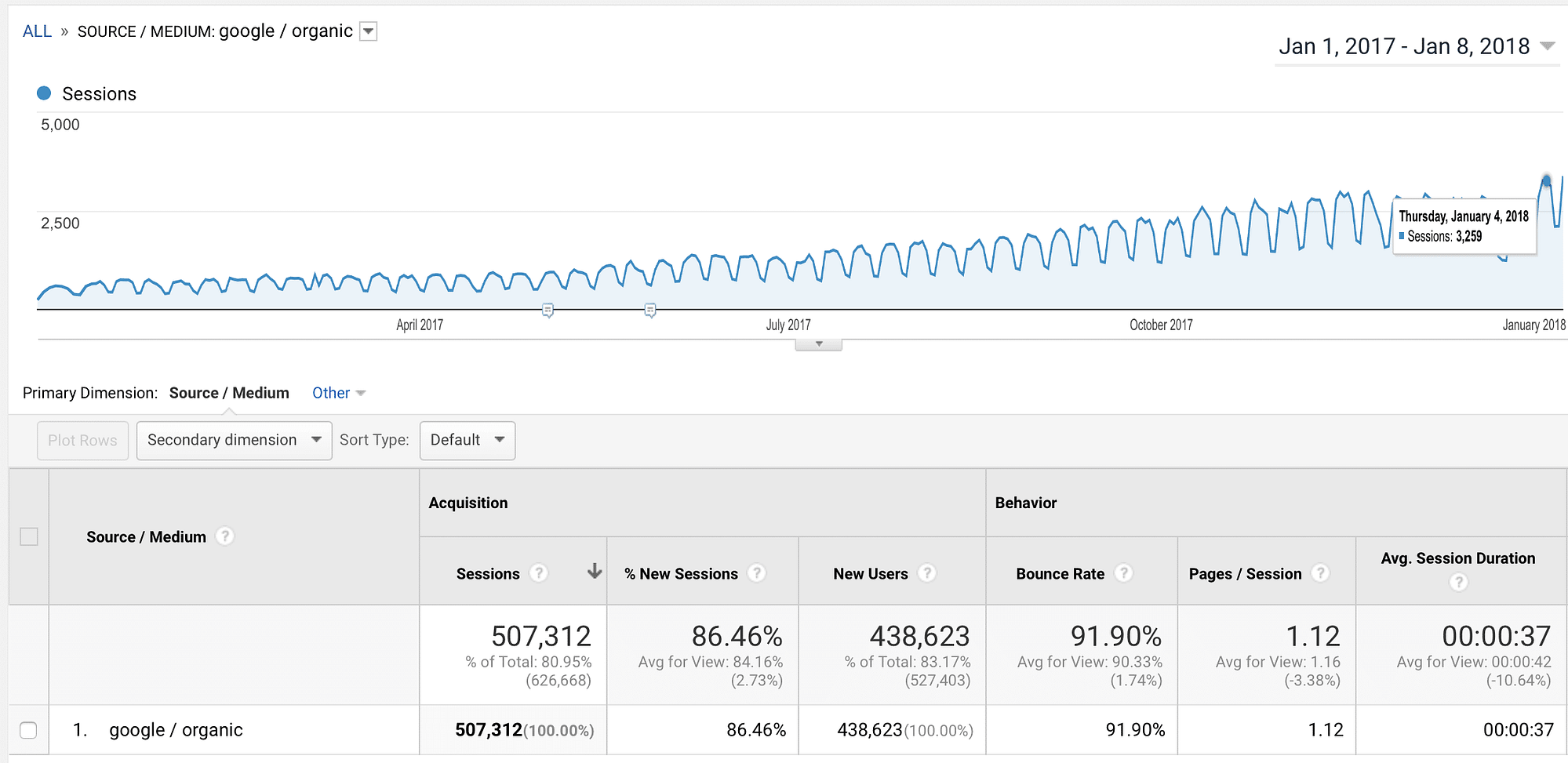 It would be great to see the blog double in size in 2018 (hopefully), which I would consider a huge success.
Though, our efforts to diversify content – with all the video stuff coming in – steals the focus away from the Themeisle blog at times. We're in a constant brainstorming phase to figure out how we can overcome that.
Quick stats – the number of posts we published in 2017:
CodeinWP: 86
ThemeIsle: 199
Revive.Social: 25
(3) Services 👷‍
I'm still a bit reluctant about this, but I plan on putting a bit more effort into finding ways to restart the services part of the business. As I have written before, this is something that's rather far from being the main focus, but likely still something worth experimenting with.

On the other hand, our overall profit was still smaller than in 2016. Though, this doesn't worry me too much. Hopefully, we will grow by at least 50% in profits by the end of the year. Sounds grand, but it's actually a reasonable thing to expect looking at our current recurring revenue and how it's been behaving.
Speaking purely from a personal point of view, 2017 seemed "harder" for me in some aspects. Though, this was kind of on purpose. I mean, I decided to stop running away from bad feelings, anxiety and other problems to that tune. Instead, I try to just let all that sink in and try getting to the root of things. Uncomfortable at first, but, in the long run, this sort of thing helps you overcome your problems better.
I also decided to work less this year, read more and have more "thinking in bed" time, which for the past years was close to 0. I used to mostly just look for ways to become "more successful" round the clock. I'm trying to let parts of it go now, and just allow myself to have time off. This makes me (a tiny bit) worried professionally-wise, but I guess I'll just see how things play out.
While I am neither richer nor more successful, I feel just a bit wiser now. Hopefully, in 2018, I'll learn to be more at peace with old feelings and memories, and remain optimistic about the future at the same time.
Oh, and before I forget, I promised you some pictures from our annual Secret Santa initiative. Here are some of the gifts exchanged:
Okay, that's all I have for you this month. As always, thanks for reading and for supporting us! Stay updated and get new reports delivered to you by subscribing here:
All edits and witty rewrites by Karol K.