The Block Editor can be useful for creating new posts and pages in WordPress. However, the default editing experience may not provide everything you need to design your unique website. The freemium Otter Blocks plugin can change that, with a bunch of new features – learn more in our detailed Otter Blocks review.
Otter Blocks provides extra blocks, block patterns, and advanced settings, so you'll have all the elements you need to build your pages. Instead of writing code or installing a page builder plugin, using Otter Blocks can be a beginner-friendly way to add functionality to WordPress.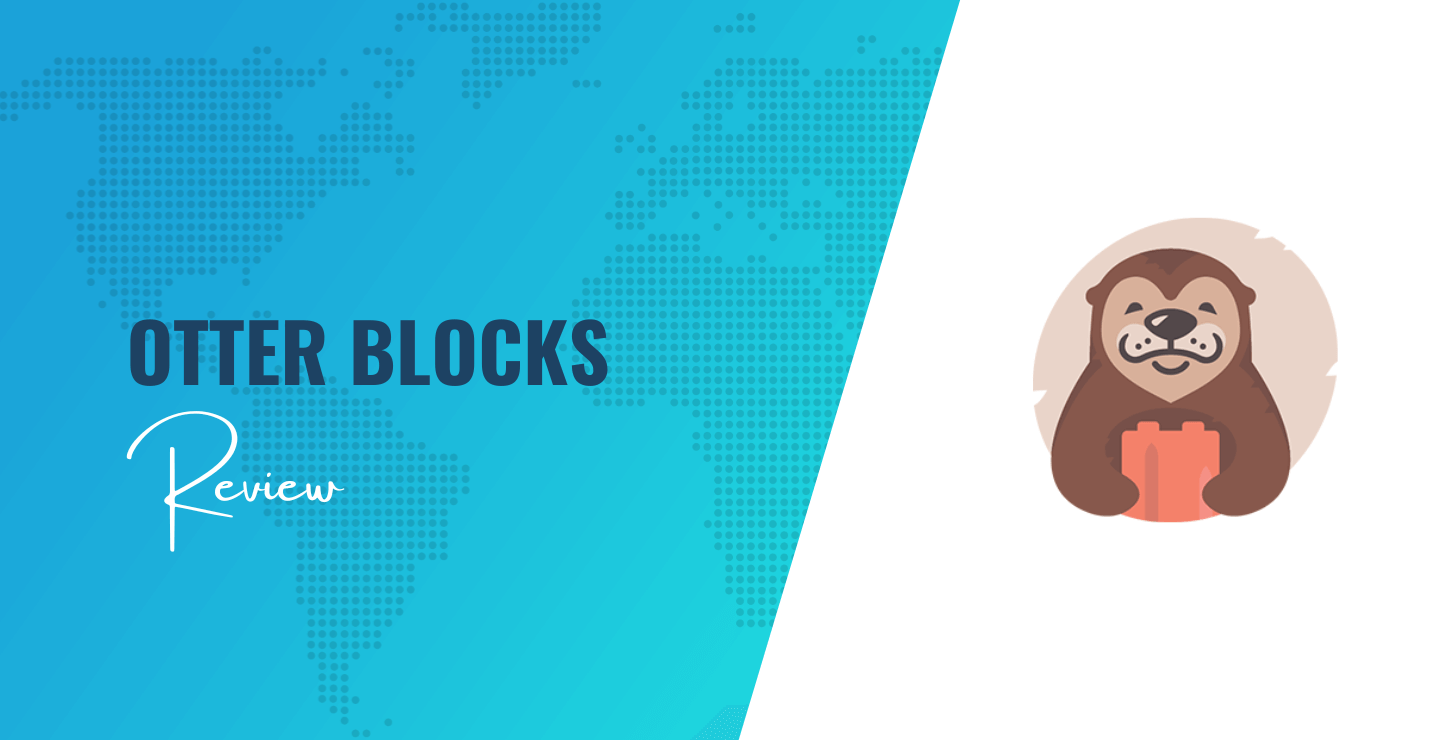 👉 In this post, we'll provide a comprehensive Otter Blocks review of its main features, ease of use, and pricing. Let's get started!
An introduction to Otter Blocks
The WordPress Block Editor is designed for beginners to create online content. You'll be able to add text, media, theme elements, and design features using a block-based system. However, you may not find every feature you need.
This is where Otter Blocks comes in. By installing this plugin, you'll extend the default Block Editor with new blocks, custom CSS, animations, block visibility conditions, and more:
While you could use a page builder like Beaver Builder to design your WordPress pages, you'd have to learn an entirely new interface. Moreover, page builder plugins add weight to the page, which can slow down your WordPress site.
With Otter Blocks, you can continue using the familiar Block Editor and simply add new features and functionality.
Otter Blocks review: A look at five key features
To help you decide whether this plugin will be helpful for you, let's dive into our Otter Blocks review!
To start, 🏁 we'll take a look at five of the most helpful new tools that you get when you use Otter Blocks:
1. Available blocks
One of the main reasons to install Otter Blocks is that it adds new blocks to Gutenberg. Although there are many default blocks to choose from, you might need additional features and functionality.
After activating Otter Blocks, it will install over 30 new blocks. Here are just a few of the features that will be added to your Block Editor:
Advanced heading
Add to cart button
Posts
Button group
Tabs
Sharing icons
Testimonial
Maps
To find these options, open your list of blocks and scroll to the Otter section. Here, you'll discover many new ways to customize your pages and posts:
For example, you might add a countdown timer to an upcoming event. Without Otter Blocks, you'd have to install a third-party plugin. However, instead, you can simply insert the Countdown block:
Then, you'll be able to customize the block settings with an end date and time. You can also change the color, dimensions, typography, and border:
Ultimately, Otter Blocks provides an extended toolset for controlling the appearance and functionality of your website. It enables you to add and customize pop-up windows, sliders, forms, product reviews, and much more.
2. Block patterns library
You can streamline the design process using block patterns. These are pre-designed collections of blocks for quickly putting together pages. WordPress already comes with an array of these, but they might not cover the specific style you have in mind.
However, Otter Blocks provides a new patterns library with beautiful layouts for all sections of your website. With just one click, you can instantly implement new headers, footers, author boxes, contact forms, and more:
Once you find a pattern you like, you're able to update the layout, structure, and style. To make sure it's responsive, Otter Blocks also provides ways to customize the mobile settings:
Next, click on specific elements to edit them. You'll use the Block Editor's standard functionality to update text, media, buttons, and any other element:
You can repeat this editing process with any Otter Blocks pattern. It can help you quickly set up hero images, testimonials, create galleries, pricing boxes, and calls to action.
3. Animations
If you want your site to be more engaging, consider adding animations. Often, moving content can be more interactive than static media or text. Fortunately, Otter Blocks contains a variety of animations.
First, select a block to open its settings. Then, scroll down to the Animations section. Here, you'll see options for loading, counting, and typing animations:
The first option will give you different ways to load your content. Otter Blocks supports bouncing, fading, flipping, rotating, sliding, zooming, rolling, and more. Once you choose an animation, it will automatically play: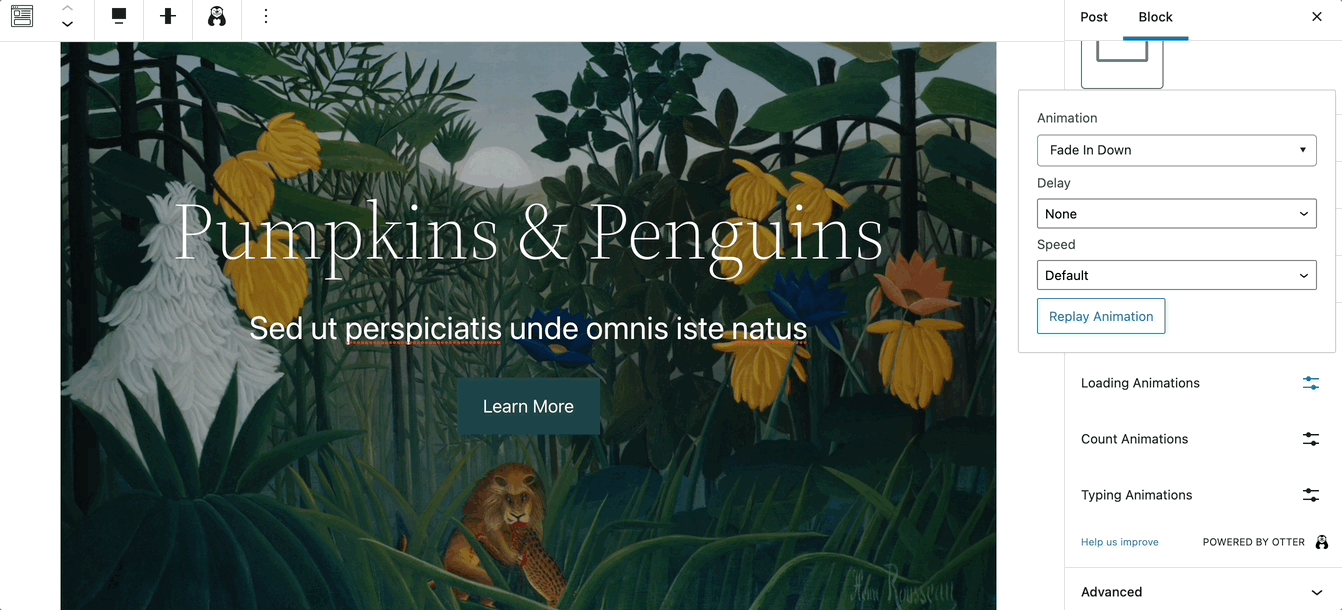 You're also able to customize the default animation speed and set a delay if needed. To see these results, hit Replay Animation.
If you want to highlight a number on your website, you might add a counting animation. When users visit your website, they'll see the rising number of customers, members, or other impressive statistics: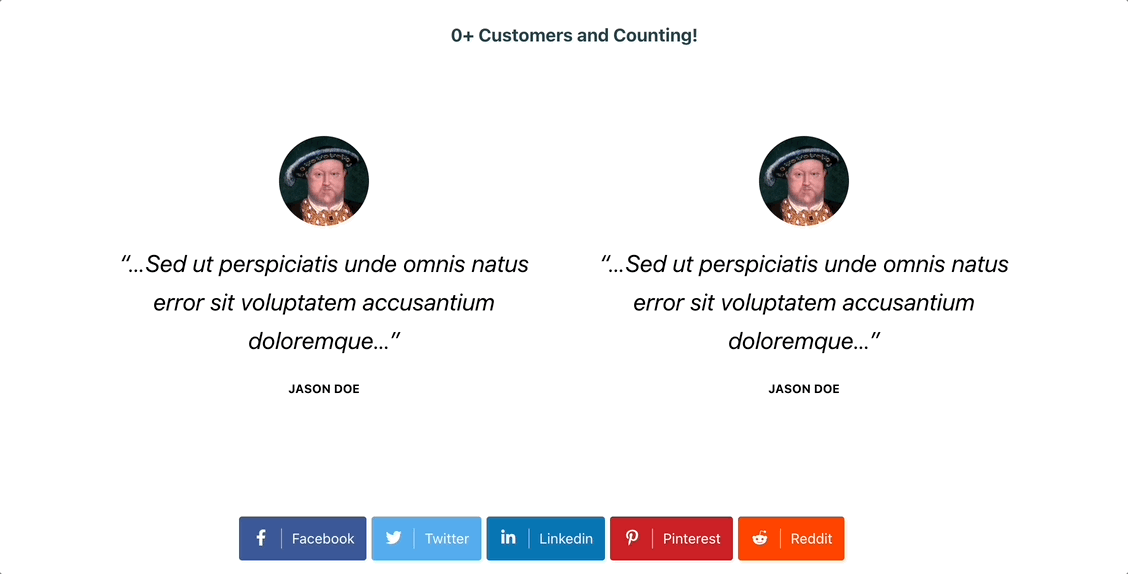 In Otter Blocks, select the number you want to emphasize. Next, find the Count Animation option in the toolbar:
Alternatively, you could add animated text. You'll simply need to find the Typing Animation setting:
Once you save your changes, visitors will see animated typing for the selected text. It can draw their attention to a specific part of your site: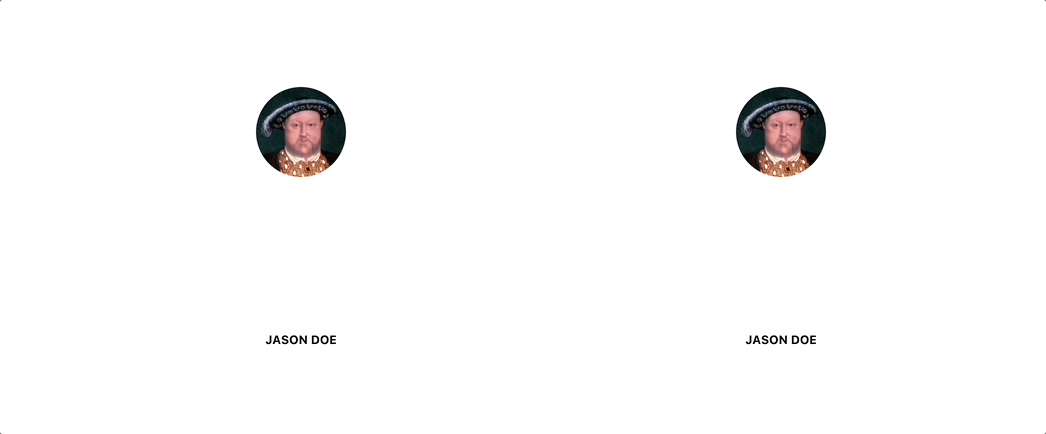 When used correctly, these animations could make your website unique, engaging, and user-friendly!
4. Advanced settings (CSS, visibility conditions, and dynamic content)
Next in our Otter Blocks review, let's take a look at some of the more advanced features that Otter Blocks offers for custom CSS, block visibility conditions, and inserting dynamic content.
Custom CSS
Using CSS (Cascading Style Sheets) lets you update the appearance of your WordPress website. Although this sometimes requires editing files, Otter Blocks enables you to add custom CSS directly in the Block Editor.
Add a block and scroll to the Custom CSS settings in the sidebar to do this.
By entering the code in the box, you'll be able to modify the block's properties:
Visibility Conditions
Furthermore, if you run a membership site, certain content should be limited to registered users. Otter Blocks also has visibility conditions for creating these rule groups:
You can also limit block visibility to a specific date or time range. If you run an ecommerce store, you'll be able to set rules based on cart conditions or purchase history.
Dynamic content
Moreover, with the Otter Blocks plugin, typing "%" into the Block Editor will enable you to insert dynamic values. They can import information like the post title, date, time, content, and more:
After selecting one of these values, click on the new dynamic content. Then, edit the data type and format:
Once you select another block, you'll see a live preview of the dynamic value.
5. Integrations
As a store owner, it's important to ensure your third-party tools work seamlessly with WooCommerce. Otter Blocks Pro has a built-in WooCommerce Builder, which you can use to build custom product pages.
To start integrating these tools, select one of your products and click on Enable WooCommerce Builder:
Next, you'll see an editing screen similar to the Block Editor. At the top, you can start adding blocks to customize your sales page. You'll have a new selection of blocks specifically for WooCommerce products:
You'll also be able to update the product data such as inventory, shipping, and up-sells. This way, all the blocks showcase the correct information when you publish the page:
Additionally, Otter Blocks integrates well with email marketing tools. After inserting a contact or subscribe form, you can choose your preferred provider (e.g., Mailchimp, Sendinblue) and start collecting emails.
Most importantly, the Otter Blocks plugin was made to extend the Block Editor effortlessly. This means that it won't impact the default Gutenberg functionality.
Otter Blocks ease of use
Otter Blocks should feel incredibly easy to use 🤩 if you're familiar with how the Block Editor works. It's based on the same block-based system and simply adds extra elements to Gutenberg.
Once you open a new post or page, you can start the design process by adding a relevant block pattern. There are many options built into WordPress, but Otter Blocks provides unique layouts for a variety of content.
To use a pre-designed pattern, click on it. Then, it will appear in the Block Editor:
Otter Blocks also makes it easy to add features like contact forms, pricing tables, and maps. It extends the default options in WordPress to avoid using another third-party plugin or custom coding:
Plus, Otter Blocks has many animations, integrations, and advanced settings that make it a practical choice for seasoned WordPress users. No matter your experience level, you can use this plugin to meet your design needs.
Otter Blocks pricing
Next up on our Otter Blocks review is what many of you are probably wondering about – how much does it cost?
Well, lucky for you, because Otter Blocks provides a free version of its plugin in the WordPress.org plugin directory. It includes over 30 blocks. You'll also have control over colors, animations, and typography.
However, if you find yourself needing additional blocks, the premium version of Otter Blocks unlocks even more options. These include add-to-cart buttons, business hour information, and product reviews.
One of the most important features of Otter Blocks Pro is its block pattern library. It contains pre-designed layouts for headers, footers, and many other areas of your website:
💸 If you want to purchase Otter Blocks, the premium plans start at $49 per year.
With just the personal plan, you'll be able to use the WooCommerce product builder, dynamic content, and the enhanced pop-up block builder.
Otter Blocks review: Pros and cons
If you enjoy using the default WordPress Block Editor but need additional features and functionality, the Otter Blocks plugin can be an effective tool. With 30+ additional blocks and pre-designed patterns, Otter Blocks makes it easy to design various content types.
More advanced WordPress users can also benefit from custom CSS, block Visibility Conditions, and the ability to insert dynamic content.
However, keep in mind that Otter Blocks is still based on the native WordPress Block Editor, so it can't offer you full 100% visual, drag-and-drop design flexibility like you might get with a page builder plugin. On the flip side, remember that page builder plugins also have drawbacks, especially when it comes to performance.
🧐 Final thoughts on our Otter Blocks review
Although the native WordPress Block Editor provides plenty of design blocks, you may need additional features and functionality for your website. While you could install a page builder plugin, you might not want to learn how to use a new drag-and-drop interface.
👉 In our Otter Blocks review, we concluded that it integrates well with the Block Editor by adding new blocks, patterns, animations, and much more. It can be an effective option for beginners looking to expand the default WordPress functionality.
Do you have any questions about our Otter Blocks review or whether Otter Blocks is the right tool for your website? Ask us in the comments section below!
…
Don't forget to join our crash course on speeding up your WordPress site. Learn more below: