Hello everyone, so we are back with yet another round of cool and funny comics … loosely related to WordPress, tech, building websites, and other real life events (if you're a web person, that is).
Our comic collection has been growing nicely so far, and we're pleased to be able to keep adding to it every month. We hope those put a smile on your face and help you through what might otherwise have been an ordinary day at the office.
And things do get weird in our day-to-days. We all act in curious ways from time to time. For instance, we want strong security for our sites … but we want it for free, if possible. Or, we spend hours looking for apps that promise to increase our productivity … instead of just taking care of the tasks at hand and doing something productive! Anyway, those are just a couple of examples of how we, humans, work.
Okay, let's take a look at this month's comic strips. Again, these were all created by our terrific illustrator João Santos.
May 2018 Comics with CodeinWP: Web Security, Productivity Apps, WordPress Themes Gone Wrong 😠
How to save your site from being hacked
"What are we?" – Users!
"What do we want?" – Security! 
"How do we want it?" – Instant and free! 

The tech-o-phobia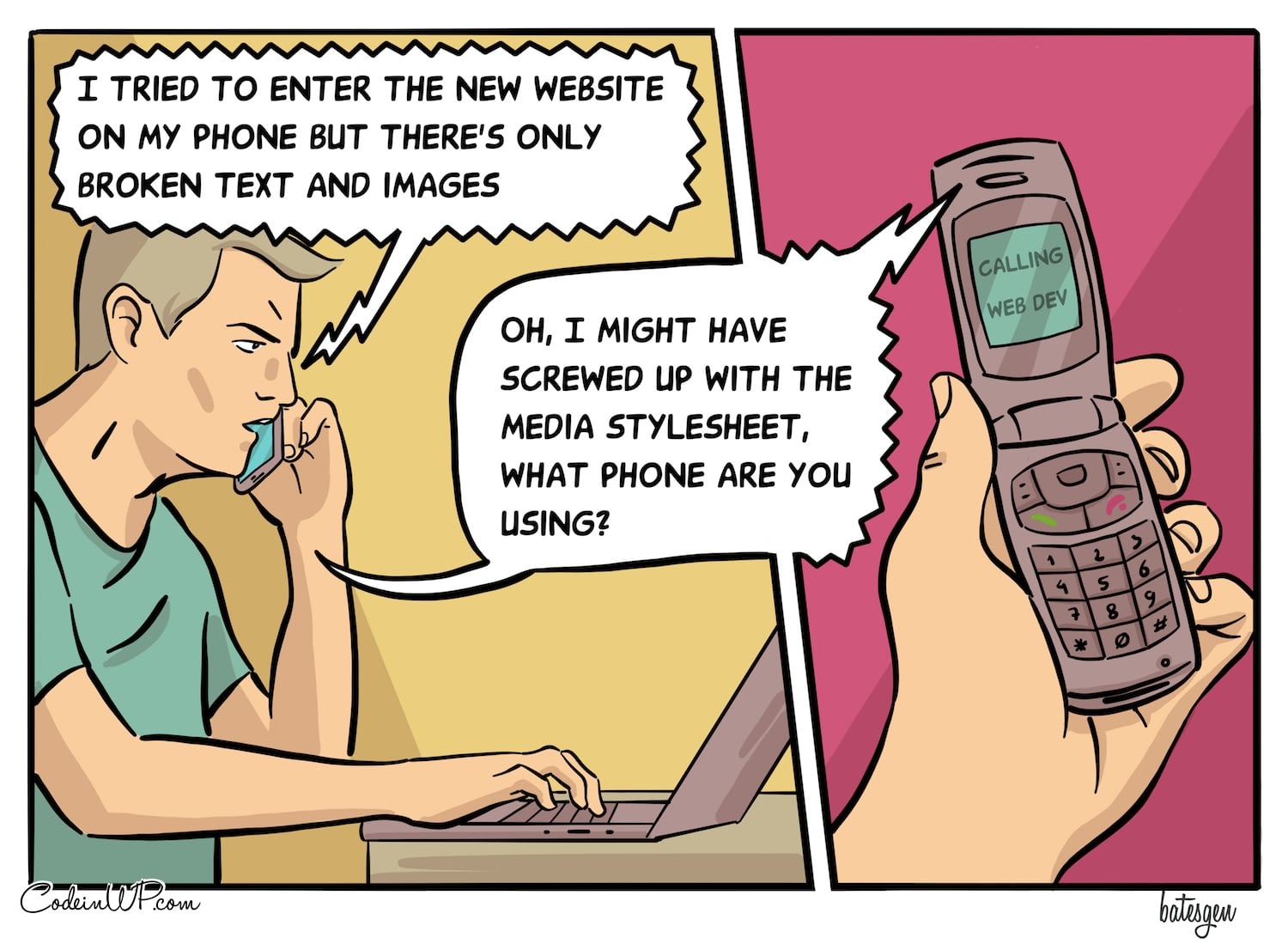 … Fine, be old-fashioned, but do some research before wasting other people's time.

The lesser-known truths about WordPress themes
… Ever had the feeling that what you *paid for* was not the same as what you *got*?

The (un)productivity app
… When you lack self-motivation, productivity apps won't be of much help either.

Choose your role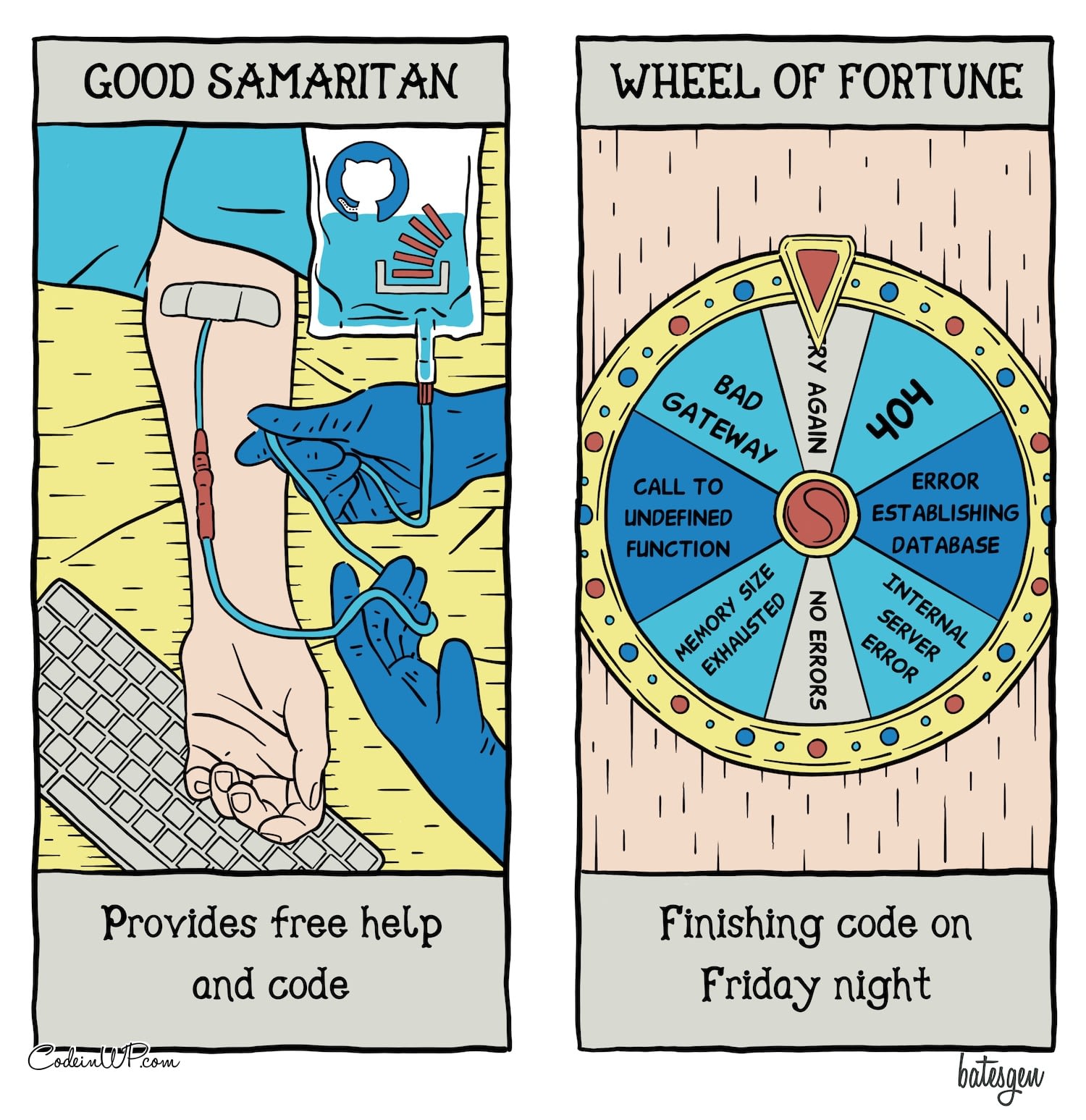 … Chances are, you will find yourself doing both at the same time.

Stay tuned for even more comic strips – we will keep 'em coming in the following months.
Is there anything specific that you'd like to see turned into a comic strip next time? Let us know in the comments section below. Take care! 🙂
Don't forget to join our crash course on speeding up your WordPress site. With some simple fixes, you can reduce your loading time by even 50-80%: