Hey guys, this is our March 2018 roundup of comics made by our terrific illustrator João Santos. The topics are web-dev-oriented and any similarity to real life events is purely coincidental. I, like, mean it!
Starting this month, we're going to be focusing on some more universal web development and design topics, as opposed to making everything 100% WordPress. We hope this will help the series reach a wider audience as you no longer have to be a WordPress connoisseur to have a laugh. We will still sneak in a WordPress reference or two here and there, though. 😈
So, without further ado, it's time for the March 2018 edition of our comics series! Hope you'll have a good laugh today and a beautiful spring ahead.
Oh, and one more small thing: if you missed our previous post, you should have a look at it here.
March 2018 Comics with CodeinWP: WordPress, Web Design, 🦇
Free work … connecting people
… The new-in-business paradox: the more connections you make, the more unpaid work you gain.

The fortunate omission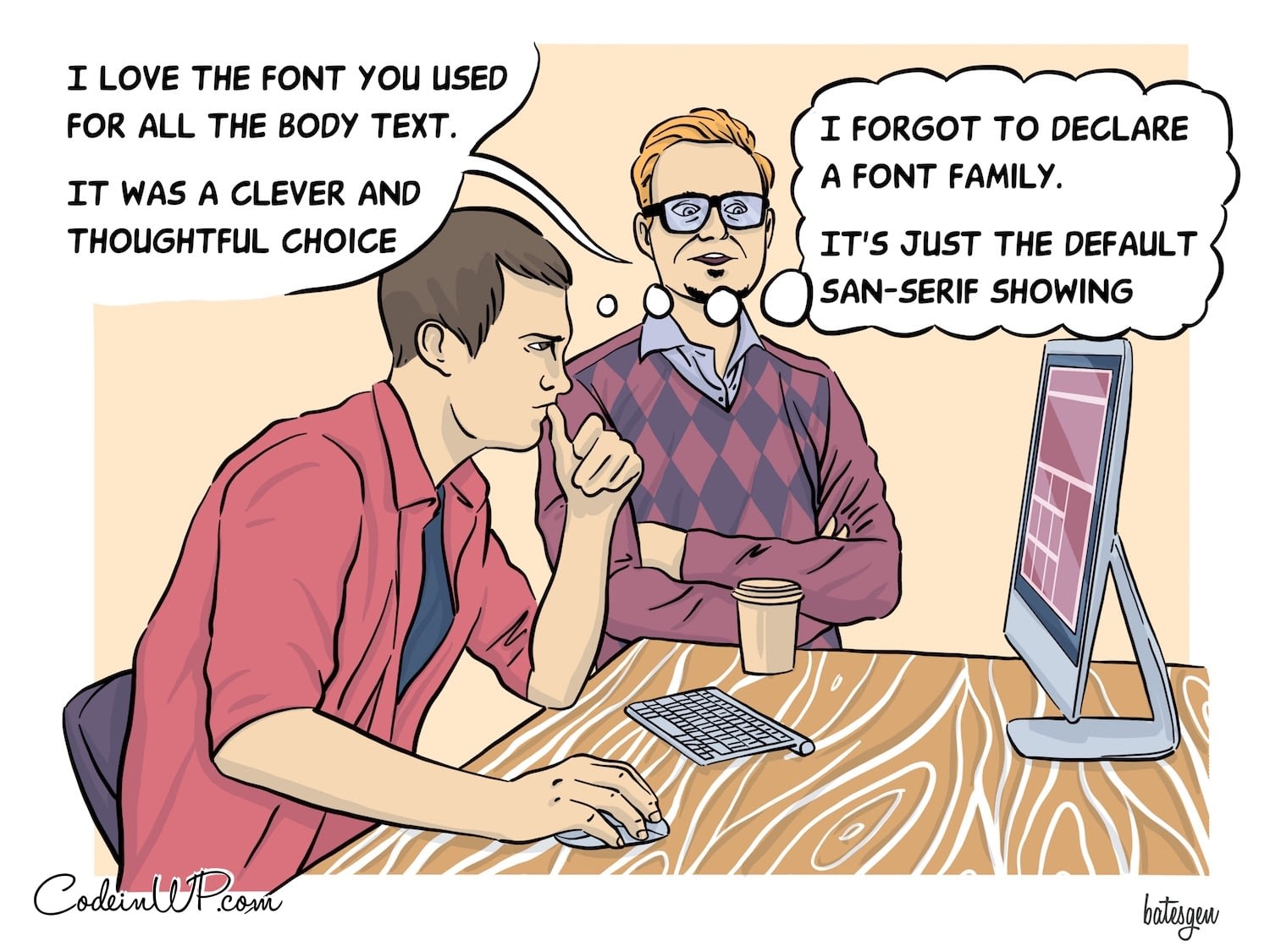 … Sometimes, great things happen by mistake.

A developer's bedtime story
… Let's admit it. We all think that "our times" were the best ever, don't we?

Bat crisis
… Do you ever wonder what Batman is doing when technology fails him?

Feeling lucky?
… Which one fits you this month?

Furthermore, if you feel like sharing your own funny stories with us, don't hesitate to do so via the comments sections. We love to get some inspiration from our readers, so if you have an idea that could make a great comic, let us know and we'll consider it.
See you back in April with five more awesome illustrations!
Don't forget to join our crash course on speeding up your WordPress site. With some simple fixes, you can reduce your loading time by even 50-80%: