You probably keep hearing about these two in similar contexts, but maybe you can't tell the difference exactly. So, which one do you need for your business? What's the difference? This and more is what we're going to clarify in this post. This is landing page vs website, round 1. 🥊
Apart from the basic definitions, we'll also cover when to choose one over the other based on your goals, plus share a few resources that will help you build converting landing pages and websites.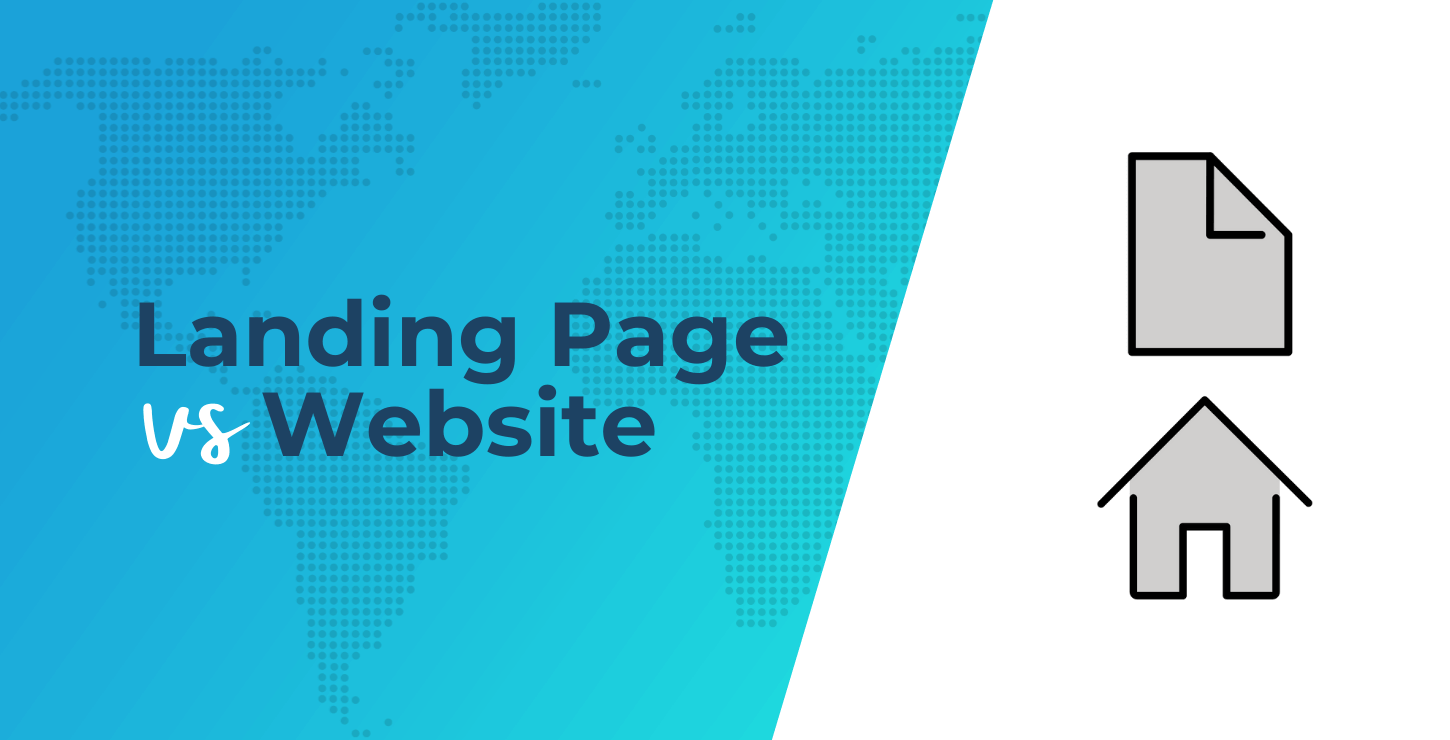 What is a landing page?
A landing page is a single web page that introduces a marketing offer to the reader. It is very specific and should reveal your intention clearly. It usually comes with good copywriting and calls to action, but you can design it further to best point out what you want to promote.
The most common types of landing pages are:
Click-through landing pages – where visitors land after they click on a link or a button (an ad, a search result, or a link from another website). This kind of landing page is used most commonly in advertising or on eCommerce websites.
Lead generating landing pages – built to collect visitor information, such as name and email address. This kind of landing page usually contains a form, a clear call to action, and a simple design.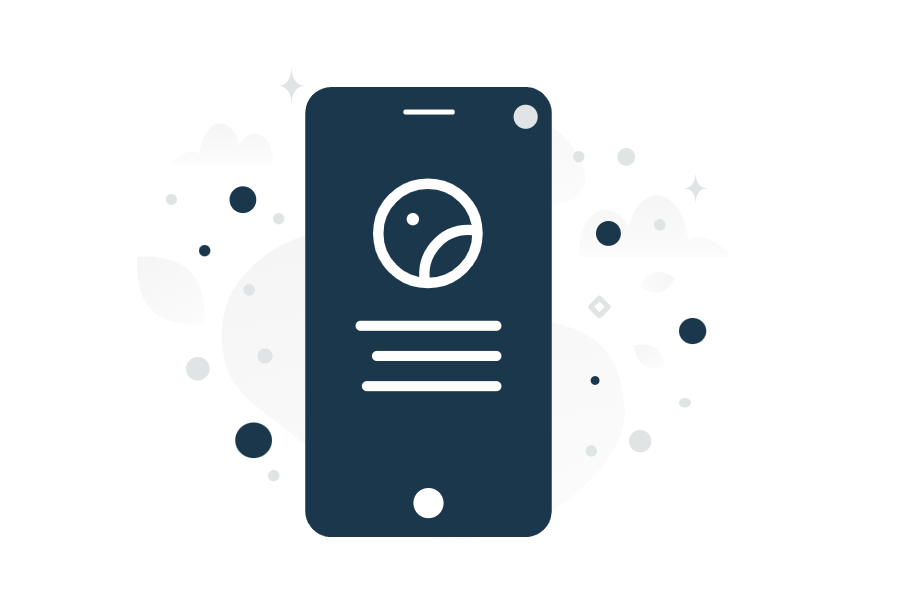 👉 If you want to learn more about each type of landing page, we wrote an article about the landing page basics you should know before creating your own. Read it here.
What actions require landing pages? Here are a few examples:
a product (digital or physical) that you want to sell
a newsletter signup page
an online course that invites people to join
a downloadable item (like an eBook, infographic, illustration, etc.)
a contest or giveaway
your company's services or membership plans
various marketing campaigns such as seasonal sales, gathering testimonials or customer stories, raising awareness, etc.
"Coming soon" or "In construction" pages
As you can tell from the name, a landing page consists of only one page that has the potential to convert. Such a page should focus on one sole aspect of your business – e.g., a product or a course – and not showcase many offers.
Showcasing many offers on one single landing page might confuse visitors, who will eventually leave if they don't understand what they are buying or signing up for. Your offer should be clear from the start to anyone seeing your landing page for the first time.
So, before you create a landing page, you need to know what exactly you want to promote, what you want to achieve (e.g. traffic, sales, subscriptions, downloads, etc.), and how to expose your ideas in a way that looks convincing.
👉 Did you know that you don't need an expert to create a landing page? You can do it yourself. Check out our tutorial on how to build a landing page with WordPress and Beaver Builder.
Landing page examples
Here are a few examples of real landing pages from various companies: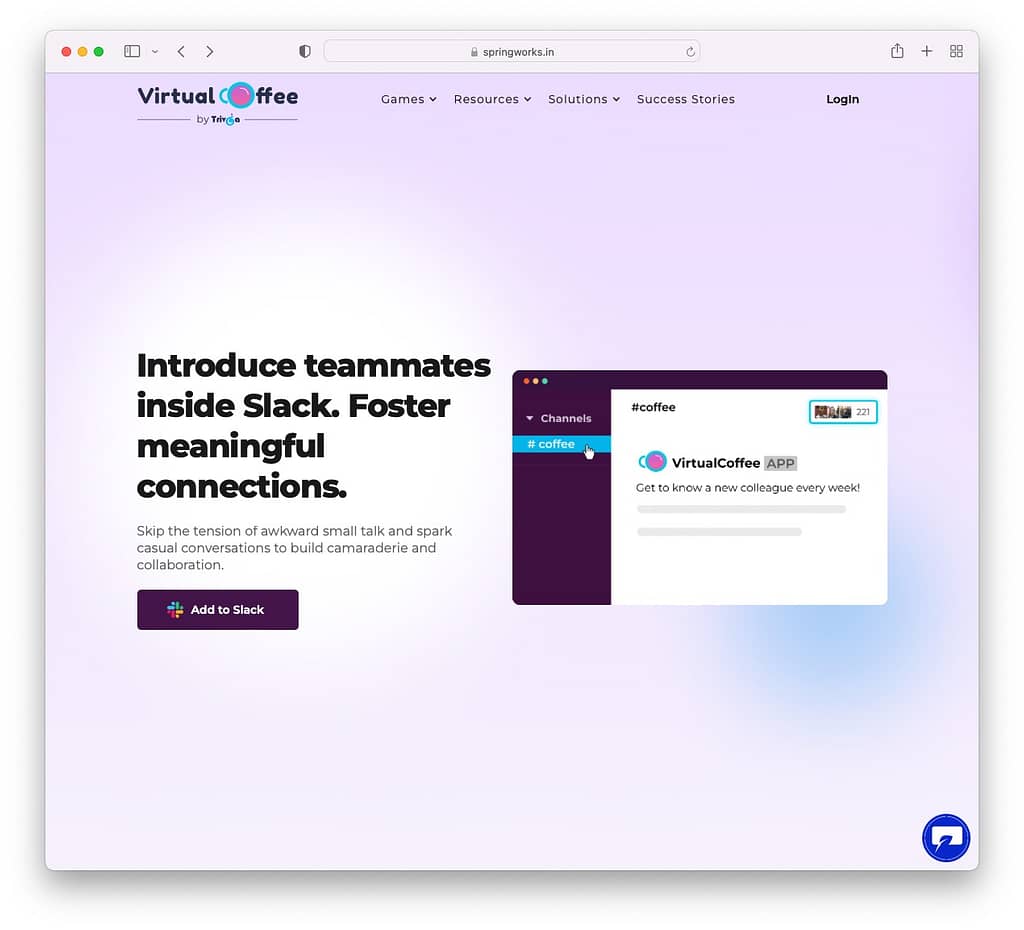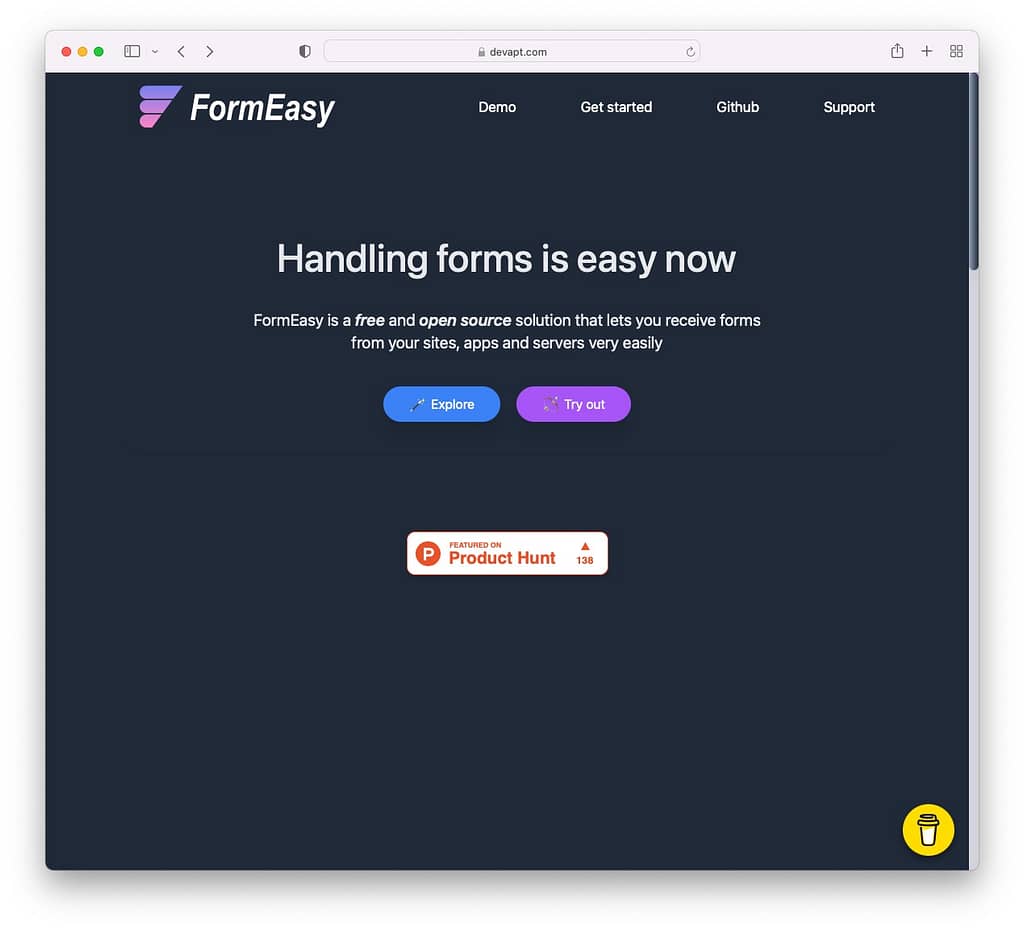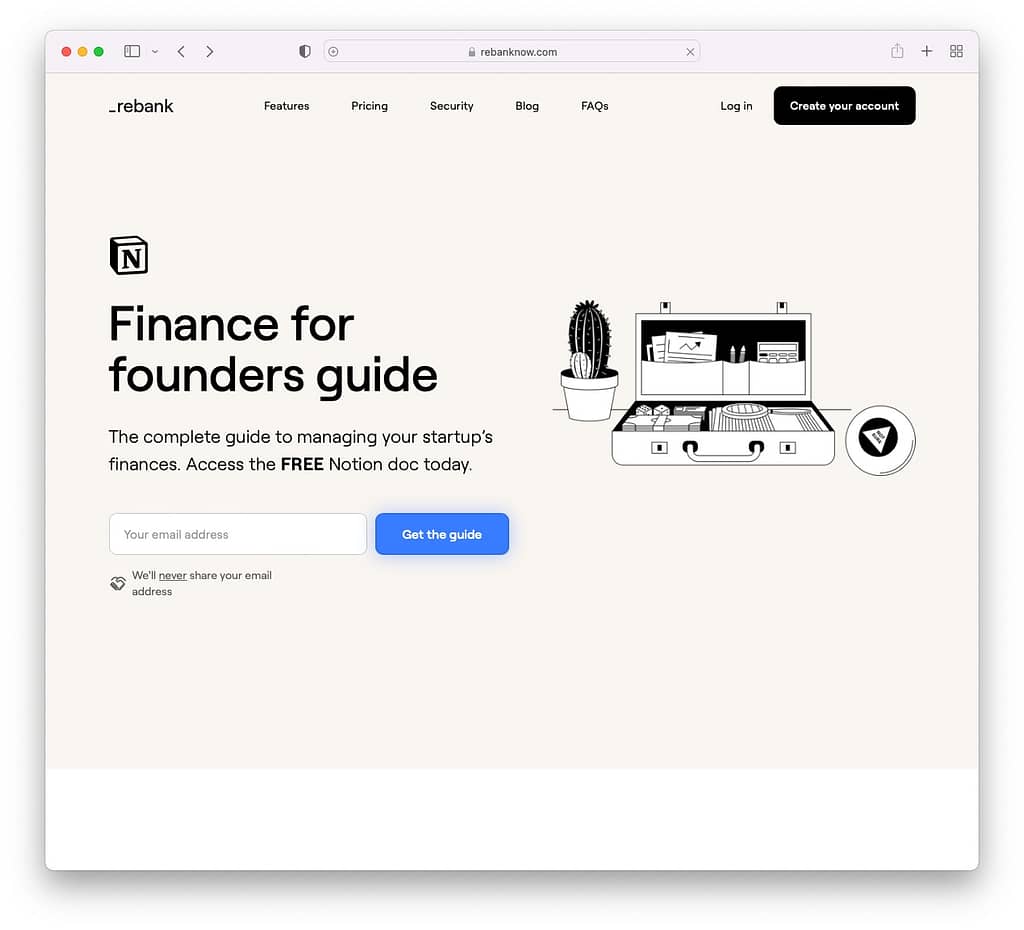 What is a website?
If a landing page consists of a single page, a website is a group of pages of various purposes put together under the same domain.
This very blog is part of a website, which is codeinwp.com.
On a website, you can have a page for anything you want to showcase online. A website doesn't necessarily have to convert as a whole, but it's more of a bigger project that can achieve a number of goals through its individual pages. You can also even use it to only share your information online if that's what you want.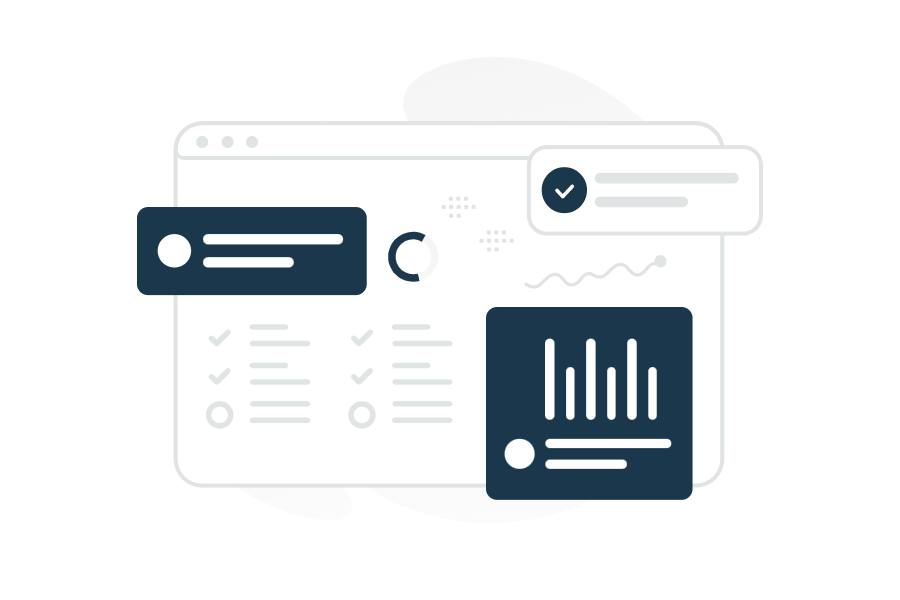 These are some of the most common pages you will find on a business/professional website:
Homepage – here, you will usually see either excerpts from the site's content, a brief presentation of the business, a splash page, or simply the menu presented in a cool design.
About page – it describes what the business is about, presents the team, lists the company's achievements, introduces the mission, etc. It's up to you what you want to tell the world about your business.
Services – this page explains in detail what the company has to offer to its customers. E.g., design, development, marketing, writing, consulting, etc.
Portfolio – here, you can present the projects you have worked on over the years.
Various landing pages – these can be any of the landing pages we have exemplified above. Or simply anything you can think of that you want to particularly promote and convert with.
Shop – if you own a business that relies on eCommerce, the Shop page is the obvious one to have.
Blog – since most companies promote their brand through blogging, you will notice that a lot of websites do have a separate blog page where they share insights about their niche.
Contact – all the information about how people can communicate with you: contact form, email, social media channels, other online profiles, phone number, headquarters address, etc.
Of course, it's entirely up to you what pages you want to showcase on your website. It all depends on what kind of business you own, what you want to achieve with your website, and what kind of services you offer.
A website can have all the pages from above (and more) or just a few of them (plus others that are relevant to you). You will also see websites that have only three or four pages.
The pages and structure of your website also depend on the type of website you build. For instance, you can create at least ten types of websites with WordPress. They cover all the main areas that one can explore in order to start an online business.
A website might sound like something complicated to put together. The good news is that WordPress has all you need and is straightforward enough for you to create a website yourself, from scratch.
👉 We wrote the complete tutorial on how to build a website with WordPress – for beginners, intermediate, and advanced users. Check it out here.
Landing page vs website: What is the difference?
We'll try to make things easier by comparing a landing page vs website side by side.
The following table presents all the key details that separate landing pages from websites: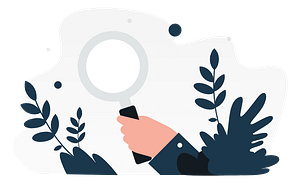 Landing Page vs Website

| Landing page | Website |
| --- | --- |
| Standalone webpage | Collection of webpages |
| Built for conversion | Built to grow a business |
| Immediate results | Long-term results |
| Aims for persuasion | Aims for information |
| Suitable for marketing & advertising campaigns | Suitable for a professional online presence |
| Generates leads usually through paid advertising | Drives organic traffic |
| Builds brand awareness | Builds loyalty & trust |
| Drives instant action | Creates communities |
To briefly explain the table, here's how things go:
While a landing page is a standalone page built for a very specific goal, a website is a group of pages meant to bring exposure to your business online. A website can contain landing pages as well.
A landing page on a website can be temporary, depending on the goal you have with it (e.g., limited offers, temporary campaigns, contests, or various deals) or permanent (e.g., newsletter signup forms or membership plans).
A website is your business card where people can find all the information about your company, products, and services, while a landing page has the role of attaining immediate results and making people take action.
On a website, you basically invite people to your home. Here, you introduce yourself, offer help, create channels of communication, and build a trustworthy network of friends who relate to the same things. Out of these people, many become customers who pay for your services because they appreciate what you do.
On the other hand, a landing page does not focus on creating networks of people and long-term engagement. Its role is to simply bring results for marketing purposes.
Whilst a website grows organically with time and people are more likely to come back if they identify with your content, a landing page does bring awareness, but it won't create a relationship with the reader.
Landing page vs website: Which one to choose?
The answer to this question will always be "it depends."
Because it depends on what you are trying to achieve with your business.
To put it in a few paragraphs, here's how you should choose:
👉 If you want to build an engaging community around your niche in the long term, you need a website first of all.
A website is your business card that contains all the elements that people need in order to trust you and pay for your services – details about your expertise, customer proof, social proof, community channels, contact, projects, etc.
Also, if your goal is to own a nice online presence and grow your business organically, but you don't mind putting in the hard work to create quality content and deliver the best services, you should consider creating a site of your own.
Keep in mind that you can build landing pages on your website anytime you need to promote something, be it temporarily or for longer periods of time. A website is actually nothing but a collection of various pages.
👉 If you're looking to only promote a campaign, a product launch, an event, or anything whose unique goal is to convert, you won't need a full website. A good landing page will do.
You can create many landing pages if you plan to run multiple campaigns per year and recycle those that are repetitive. You can always customize old landing pages to match the current trends.
For a landing page to reach its goals, you can partner with similar businesses, post links on various sites, or create social media advertisements to reach as many potentially converting people as possible.
Conclusion on landing page vs website 🏁
That's our take on how to differentiate a landing page from a website.
In short, while a landing page is a standalone page that is made to convert, a website is a collection of different pages (landing pages included) that are more likely to bring together loyal customers and people who are passionate about your niche.
Both landing pages and websites are important for a business to grow. They both contribute to the promotion of the business, effective marketing, building networks of followers/customers, and eventually monetizing your site traffic.
I could say that a business definitely needs both to be successful online – a website and a couple of landing pages as part of that website.
But what is your take on this landing page vs website question? Which one has proven to be the most effective for your business so far? Let us know in the comments section below.
…
Don't forget to join our crash course on speeding up your WordPress site. Learn more below: