This is the July 2017 edition of "This Month in WordPress with CodeinWP."
Hi again and welcome to another installment of our monthly news roundup! July brought us several interesting stories that we're itching to share with you. Beyond the news, we also collected some of the best articles made by our fellow WordPress-ers to help you get more from our favorite CMS.
So, what happened in our community in July?
In a nutshell, we got a new WordPress release to fix an unexpected issue, Gutenberg grew and matured, Jetpack struck back with a major addition to their plans, Automattic resumed its work on Underscores…and some other products got shut down after serious personal threats (more on that later!).
This is the July 2017 edition of "This Month in WordPress with CodeinWP."
July 2017 in WordPress
WordPress 4.8.1 Adds a Dedicated Custom HTML Widget
Last month, the TinyMCE functionality added to the Text widget in WordPress 4.8 caused some issues for people who had existing custom code in their text widgets. WordPress 4.8.1 aims to fix that by including a dedicated Custom HTML widget alternative.
From now on, those of you who access Text widgets that contain Custom HTML will get a note that directs you to the Custom HTML widget, along with a few guidelines meant to ensure its proper use. WordPress 4.8.1 was originally set for release on August 1st, but some performance problems pushed the release to August 3rd.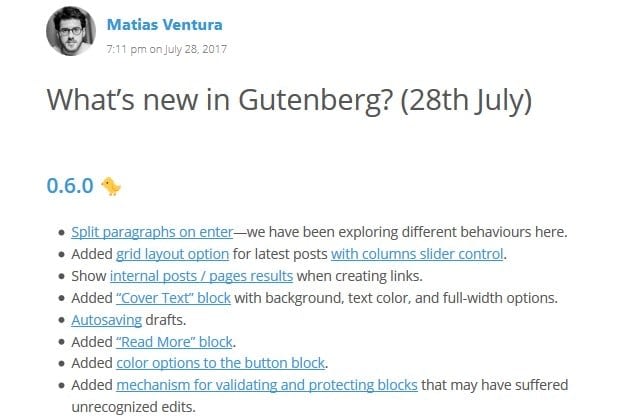 What's new in Gutenberg?
The Gutenberg development and improvement continues. In one month, the Gutenberg team released four new versions, adding many interesting features to its core. After front-end styles, notices framework, image uploading effects, a new verse block for poetry, new display for recent blocks etc., here's the list of the freshest changes made in the latest release (0.6.0):
Split paragraphs when pressing Enter.
Grid layout option for latest posts.
Show internal posts/pages results when creating links.
"Cover Text" block (with background, color, full-width options).
'Read More' block.
Autosaving drafts.
Introducing Unlimited Premium Themes (and a 50% introductory discount)
Earlier this year, in March, Jetpack unleashed a heated debate among WordPress theme developers who felt threatened by the prospect of losing potential WordPress.org customers. Four months after chumming the waters, Jetpack officially introduced unlimited access to 200+ commercial themes for its premium users.
Despite declaring that they have "no immediate plans to sell themes", Jetpack now gives its customers access to more than 200 free and premium themes that are already available on WordPress.com.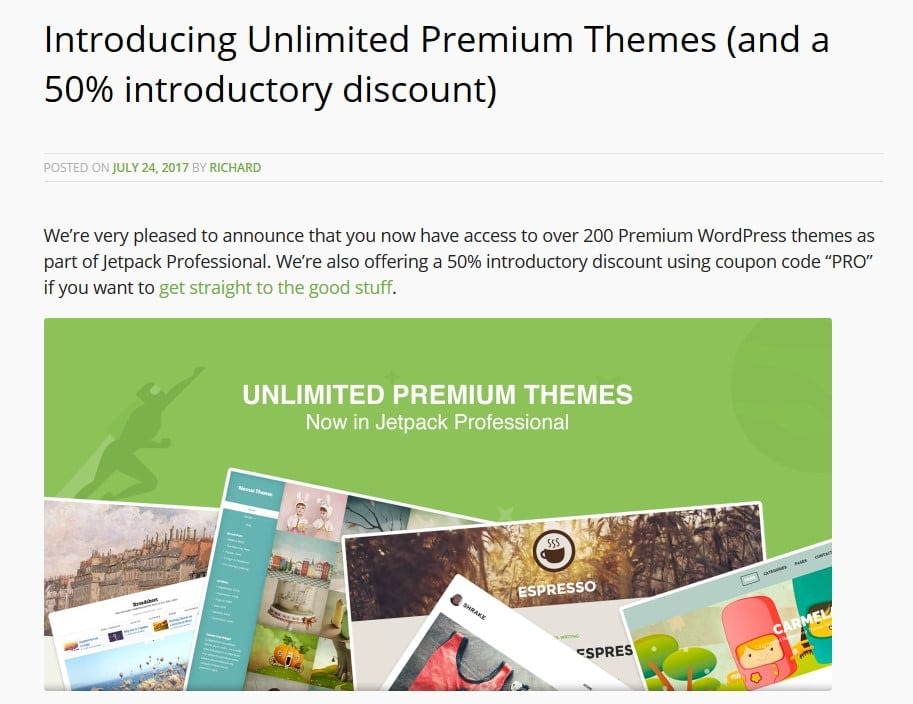 WangGuard Plugin Author Shuts Down Splog Hunting Service Due to Trauma and Death Threats
Not everything's fun in WordPress. The WangGuard plugin was suddenly shut down because its owner was threatened with death for four years by the internet mafias. Why? Well, the plugin's job was to identify sploggers, unwanted, and suspicious users, then block their attempted malicious actions. So…you make the connection.
Jose Conti, the developer of WangGuard, announced on his blog earlier in July that he had to withdraw the plugin permanently, while telling everyone the real reason that led him to do so. If you're using the plugin, it might still work, but probably not as well as it did previously.
Automattic to Renew Efforts on Underscores, Retire Components Starter-Theme Generator
Do you remember Automattic's Underscores? WordPress people thought it was abandoned due to the absence of updates and with pull requests left unanswered. But the thing is, Underscores is still active and even has a new person in charge: Ulrich Pogson, WordPress contributor, a member of the Theme Review Team, and a 'non-Automattician'.
In the last year, we've gotten a lot of questions from the community about Underscores and whether we had abandoned it. No way! It's a stable project, and we enjoyed working on something new, away from it. It gave us better perspective and more ideas for the future of Underscores
David Kennedy, theme developer at Automattic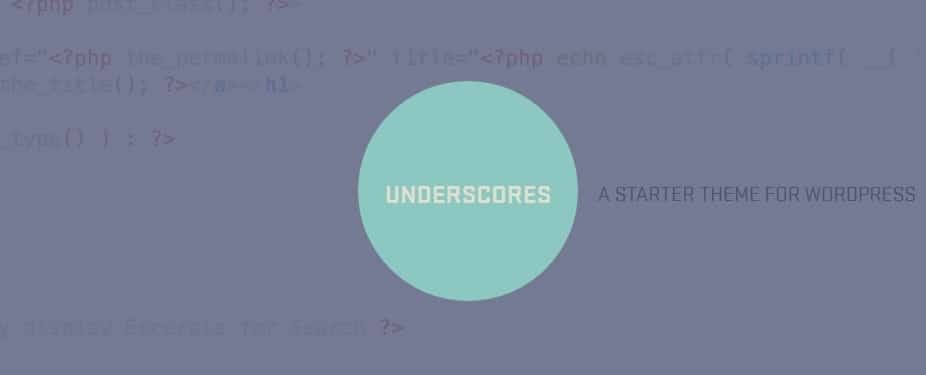 Great Articles From Around The Web
Inside WordPress.org Theme Review Team: Money, Abuse and Inconsistent Leadership
WordPress people are friendly, but some occasional drama never hurt anyone. The title says it all and, if you are a theme author, you should give this post a read. By the way, things are always spicier when they come from someone with an inside perspective.
Create a Messenger Bot with a WordPress Backend
This is a bot made to answer your WordPress-related questions via Facebook Messenger. But the best part is that it was built on WordPress, hence it operates like a normal WordPress site. And the even better part is that you can create a similar one yourself. Learn how in this post.
The Four Languages You Must Know to Understand WordPress
It's not English, it's not French, nor Spanish. If you want to understand WordPress, you need to dig deeper into HTML, CSS, PHP, and JavaScript. But only if you're a developer. The rest of us don't have to panic, English should be enough.
The Ultimate Guide To Free Trials For Premium WordPress Plugins And Themes
If you want to sell a service or software, letting your potential customers try it before they purchase could be of help. Most people won't buy a product unless it was recommended by a friend or they have tested it themselves. Anyway, if you have a product, showing people how it works could increase its conversion rate. The Freemius guys will tell you more about this.
4 Easy Steps to Restrict WooCommerce Product Purchase and Shop for Non-Members
Do you have an online shop that you want to add a little privacy to? You can restrict your products so that no one from the outside can see them. this post will show you how.
5 Unique Features You Must Have in Your WordPress Hosting Setup
If your host doesn't offer these five features, you probably shouldn't put your site there. Or at least this is what the guys at WP Dean think about your future hosting service. See what features they are talking about.
The Very Big Marketing Guide for WordPress: 100+ Resources
Do you need advice to promote your business or website? WPMU DEV created a list of 100 blogs and sites that cover in-depth marketing techniques. No matter if you're looking for content marketing, search marketing, email, social media, or any other form of online promotion… the list has it all.
9 WordPress Hacks To Encourage Higher CTRs From Google
If you worked hard to bring your site to the first page of Google but it only gets a few clicks, you're probably doing something wrong. WPKube teaches you how to improve your click-through rate.
7 Easy Ways to Check Disk Usage in WordPress
Your WordPress site works just like your phone. If you're not aware of how much space you're using, you can be out of memory at any moment. So you'd better organize and monitor your content regularly to avoid surprises when you most care. Kinsta presents you seven ways to check your site's memory.
15 Ways to Get High-Quality Backlinks to Your WordPress Site
One of the keys to rank high in Google is to have authority. To gain authority, you need to build trust. The more people, known brands, and sites with great authority link to you, the better it is for your business. Here's how to get valuable links from big publishers.
That's it for July 2017. Anything we missed?
Don't forget to join our crash course on speeding up your WordPress site. With some simple fixes, you can reduce your loading time by even 50-80%: