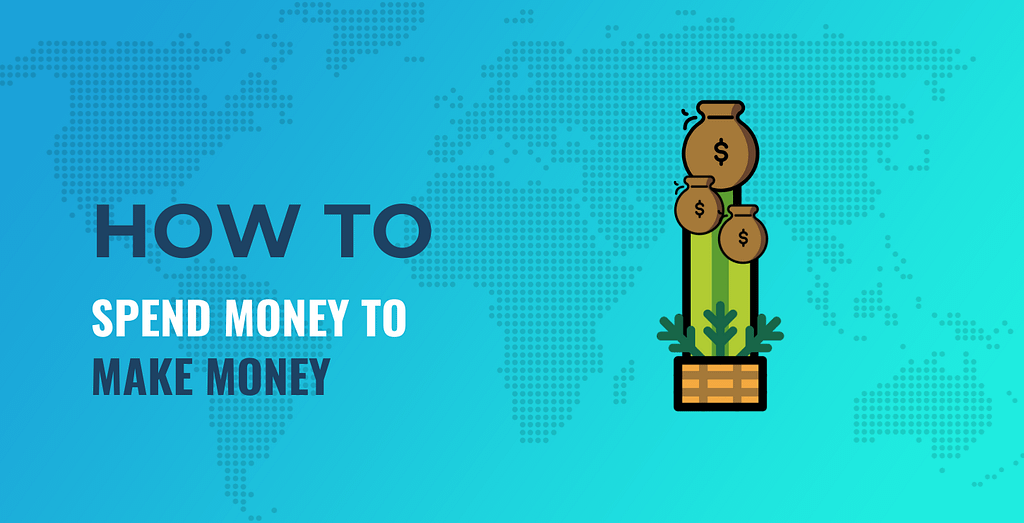 Do you really need to spend money to make money?
If you've ever tried to make money, someone has probably told you that you need to spend money first. But we're not talking about brick and mortar businesses in this post – so is this adage still true if you want to make money online with your own website? I mean, there are free web hosts, free SEO tools, and lots of other "free" things that can help you grow your business.
So – why not just stick to the free tools and save some money? Or at least the low-cost tools?
Well, you certainly can do that, but I'm going to argue that it's going to slow down your growth, hurt your marketing strategies, and, for a website, give your visitors a poor experience.
That doesn't mean you can't do it. But it does mean you might take longer to get to where you want to go and you might even make less money than if you'd just spent a little more (even after taking those expenses into account, of course!).
In this post, I'll explain why "you need to spend money to make money" does still apply to launching an online business. I'll do this by highlighting some of the common pitfalls of avoiding spending money and explaining why cracking open your wallet will make a meaningful impact on your business.
Seven pitfalls of being cheap: Why you need to spend money on your website
In my opinion, these are seven of the biggest things that can go wrong if you put too much emphasis on saving money:
Let's look at each area in more detail…
1. A slow website means lost opportunities
Did you know that having a slow website will increase your bounce rates, hurt your SEO rankings, lower your conversion rates, and just generally make your visitors have a bad time on your website (if they can resist hitting the back button in the first place)?
That's not just me making stuff up to sound scary – there's data/facts behind all those claims:
If you want your site to be successful, you want the opposite trends for all those metrics. You want lower bounce rates, higher SEO rankings, and higher conversion rates.
But so often, people hamstring their website's performance by trying to save money on important infrastructure like your site's hosting and performance optimization.
Mistake #1: Getting the cheapest web hosting for a serious project
To launch a website with a self-hosted tool like WordPress, you need web hosting.
Unfortunately, a lot of people gravitate to the cheapest web hosting by default, as using cheap web hosting is one of the best ways to keep down the cost of launching a website. However, if you want to make money from your website, that's a bad decision. Cheap hosting is great for hobby projects, but not for serious businesses.
Fast web hosting will cost a bit more, but the difference really isn't that large (especially for a low-traffic site) and it's an investment that's definitely worth the money.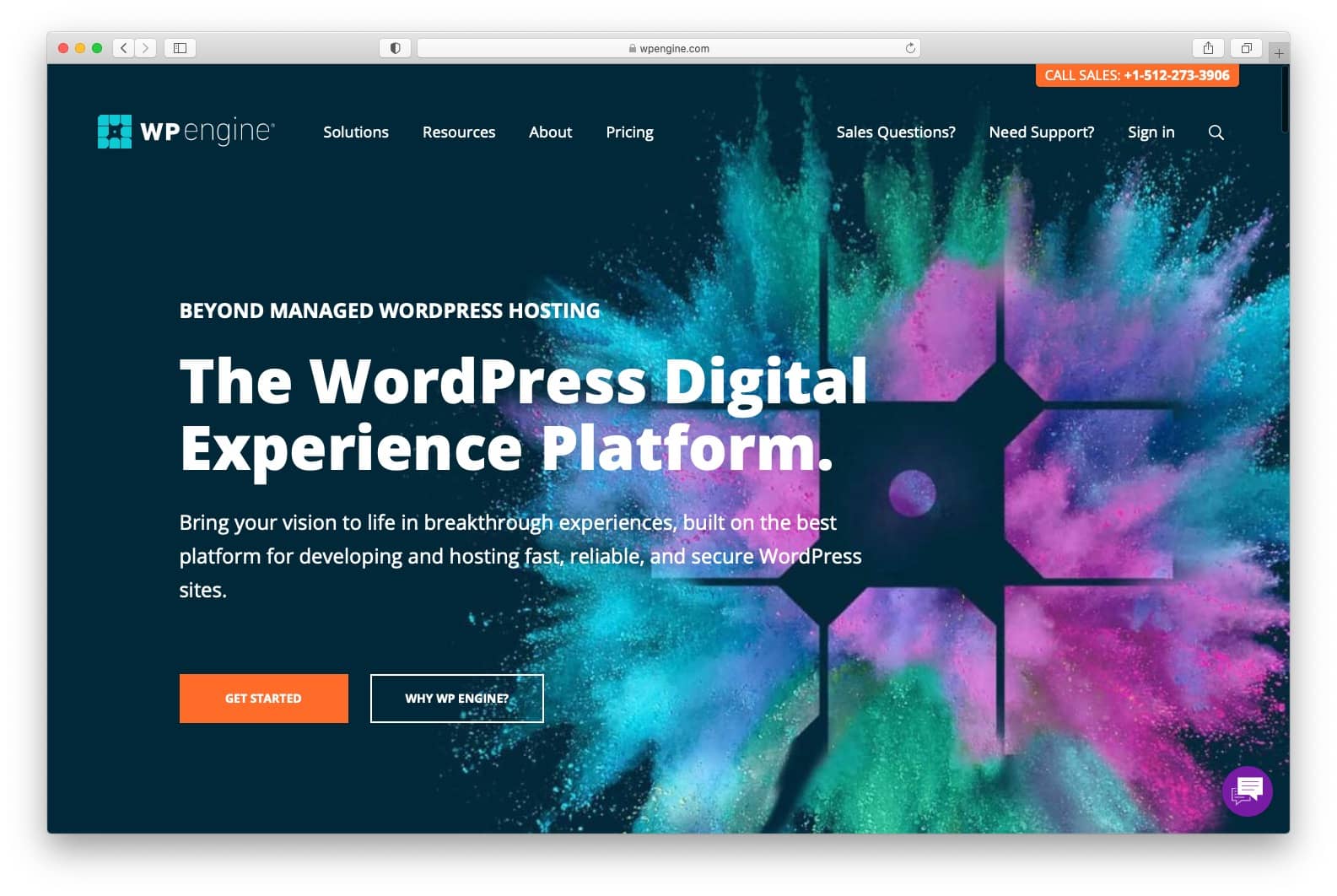 Mistake #2: Not paying for tools to improve performance
If you have a WordPress site, there are a lot of tools/plugins that you can use to build on fast hosting and further improve your site's performance.
Usually, these tools don't cost that much but can still make a meaningful impact on your site's performance. In some cases, these tools even have free tiers so that you only need to pay once your site outgrows the free plan.
Some examples here are:
Basically, a little extra per month on top of your hosting is a small price to pay for improved performance – don't be afraid to pay it.
2. Bad SEO tools make it harder to rank your website
If you want to rank your website in Google, you need information. You can't just publish content blindly into the void, you need to do the research to find the right keywords and learn the intent behind what your visitors are looking for.
This is especially true for a new website, where you'll struggle to rank for high-competition keywords. For a new website, you don't just need to find keywords with good search volume, you need to find realistically rankable keywords with good search volume.
Put simply, that's just going to be really hard to do with a free keyword research tool. And while there are some workarounds that kind of get you good information, they're going to waste your time and still leave you behind the competition.
The same is true for competitor research. Looking at your competitors' SEO strategies is a great way to find keywords that you can compete on and refine your own strategies. However, it's hard to do well with just free tools.
Basically, if you want SEO to be part of your marketing strategy, you need to invest in a tool that will give you the information that you need to succeed. Some examples are:
Even on the cheap end, a good SEO tool will still cost at least ~$40+ per month, but you need to invest that if you want to successfully use SEO to grow your site.
3. Bad content drives away readers and doesn't get backlinks
Whether you have a blog, an eCommerce store, or even just a business/service brochure website, your website is going to rely on content.
Content is what keeps your visitors around. It's the difference between them reading an article to the end and clicking on the next one or just smashing that back button and going somewhere else.
It's also the difference between another website deciding to link to your site or your competitor's site. People don't want to link to crappy content, so you're going to be hamstringing your SEO efforts if all you have is low-quality content.
There are two mistakes people often make with website content:
Trying to write everything yourself.
Outsourcing content…but to cheap low-quality writers.
Mistake #1: Trying to write everything yourself
This one isn't always a mistake. Obviously, if you're creating a blog based on your personal brand, it's not necessarily a mistake to write everything yourself (though you'd probably be surprised by how many popular "personal" bloggers use ghostwriters).
However, if you're trying to create a content site that goes beyond your personal brand, you're going to quickly run into issues if you try to write all of your content yourself.
There are only so many hours in a day. Every hour you spend writing content is an hour that you can't spend marketing your site and getting it in front of new visitors.
When you pay a quality writer to create content for you, that frees up more time that you can spend growing your site. When you grow your site, you make more money. When you make more money, you can pay more writers to create quality content and…well, you probably get the idea.
Mistake #2: Paying cheap content writers
When it comes to outsourcing content for your website, you generally get what you pay for. While you certainly can find cheap writers, they're usually cheap for a reason.
As I detailed above, your content plays an essential role in your website, so you don't want to just churn out low-quality content. Bad content makes you look bad and also doesn't give visitors any reason to stick around.
Basically, outsourcing content is good because it lets you scale and frees up your time – but you want to make sure you're getting quality content from the people that you outsource to.
4. An unoptimized website design makes your site hard to use
Content is one part of creating an engaging website for your visitors. The other part is the actual design of your site. A bad design…
Hurts your site's reputation/brand perception.
Makes it hard for your visitors to navigate and find content/products that they're interested in.
There are two common mistakes you'll see here:
Settling for a free WordPress theme.
Not paying a developer for customization when needed.
Mistake #1: Settling for a free WordPress theme
I want to make an important distinction here:
I don't necessarily think that using a free WordPress theme is a mistake. There are a ton of great free WordPress themes that load quickly and have lots of features, such as our Neve theme.
If a free theme does everything you need it to (and is optimized for performance), then it's totally fine to just stick with a free theme and save money.
The mistake is if the free theme doesn't do everything you need it to and you end up just ignoring those issues because you don't want to spend money. Don't do that.
Most premium themes only cost $60 or so. If that $60 gets you features that make your website more memorable, easier to use, more user-friendly, etc. then it's $60 well spent.
Mistake #2: Not paying a developer to make needed tweaks
Sometimes, you might need a special feature that goes beyond what's built into any theme.
For example, maybe you want to create some unique navigation structure that's unique to your site and you think it will really make it easier for your visitors to browse your site.
If you're not a developer, you might struggle to make these changes yourself. That means you'll need to hire a developer, which can cost a decent chunk of money if you want a quality developer.
However, if you believe these changes will make your site better for your visitors, you shouldn't be afraid to spend the money.
5. Free plugins don't always have the features that you need
This one only applies to WordPress, but it's another common mistake you'll see.
Because there are over 55,000 free plugins at WordPress.org alone, it's tempting to think that you can make do exclusively with free plugins.
Some sites can, but most sites cannot. Instead, it's common to see people:
Using plugins that don't really do what's needed, but are "close enough" and free.
Using complicated free plugin stacks to get functionality when you could just get it from one tool. For example, using a bunch of free performance plugins instead of just paying for WP Rocket.
Look, if you find a quality free plugin that does exactly what you need, there's no reason to spend money. But if you fall into one of the scenarios above, you should ask yourself whether you're really doing best by your site and your visitors just to save $50 or whatever the premium plugin costs.
If paying for the premium plugin saves you time and/or makes your site meaningfully better for your visitors, don't avoid it just to save money.
6. Trying to build traffic organically is a long road
When you're just getting started, trying to get traffic to your site is tough sledding. Even with the right SEO tools, building up your site's organic traffic is going to take time.
If only there were a way to instantly connect with millions of people who are interested in what your website is about…
Well, there is…but it costs money.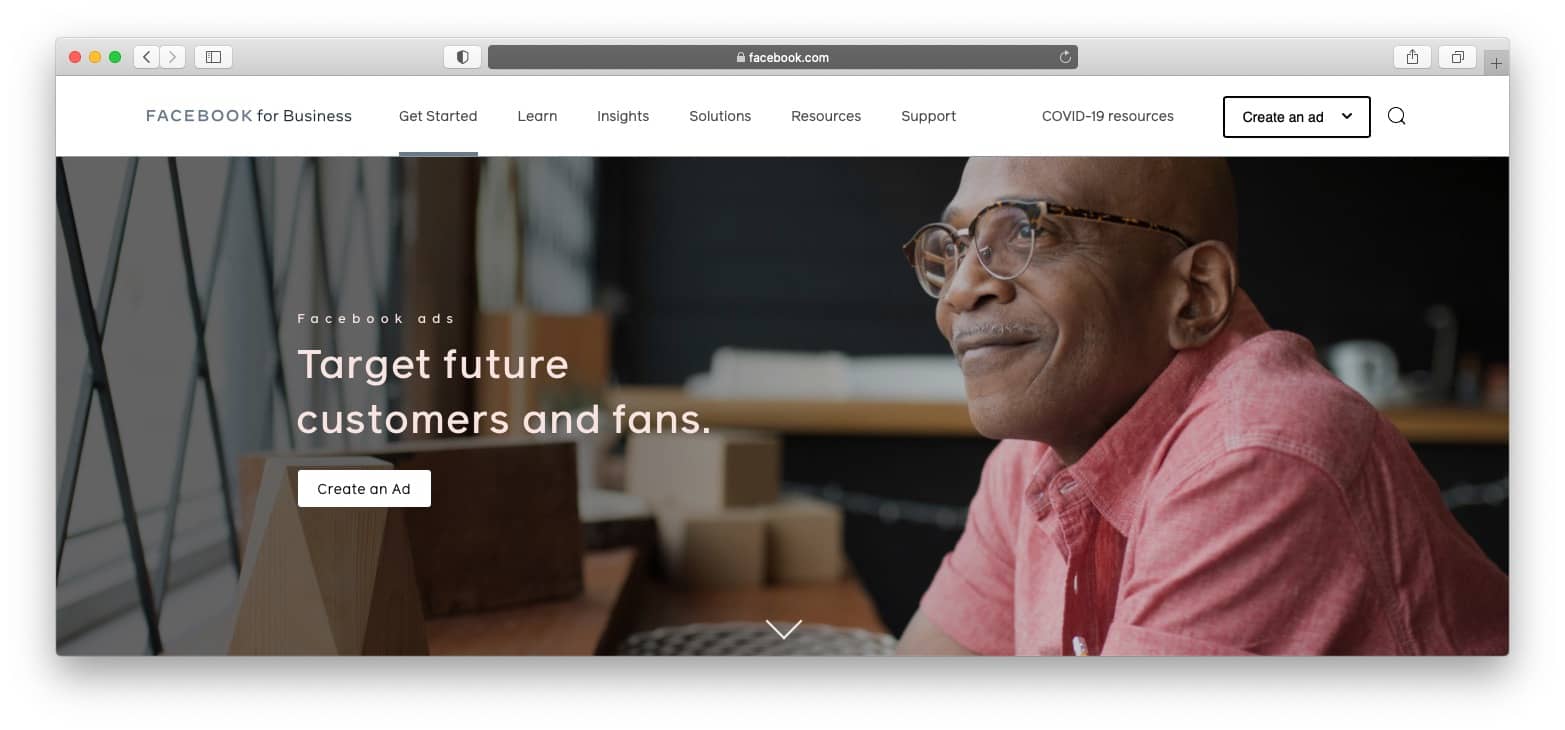 Facebook is the obvious starting point. In fact, you might well have found this post you're reading right now through a promoted post on Facebook. Even though we have a strong SEO strategy, we still also pay for promoted content via channels like Facebook.
Even if you're brand new, Facebook gives you a chance to kickstart your website's traffic. And, if you do it well (and you've spent money in the other areas to optimize your site), you might even make more money than you spend.
Facebook isn't the only spot, of course. You can also experiment with Instagram, Pinterest, podcasts, Twitter, etc. Each platform lets you connect in different ways and they can all be valuable.
Of course, this doesn't mean that you should ignore SEO and content marketing – it's just that those are long-term strategies. If you're willing to spend a little money upfront, you don't have to wait for those long-term strategies to pay off and you can start getting targeted traffic to your website from day one.
7. Poor organization wastes time and causes mistakes
Finally, there's all the behind-the-scenes admin work that goes into running a website. This could be stuff like:
Project management
Taxes/accounting
Invoicing
Customer support
Time tracking
Etc.
Time is money and, just like we talked about with creating content, every second that you spend on basic organizational tasks is time you can't spend on growing your site.
Disorganization can also cost you in other ways. If you don't have a good project management tool, you might make mistakes. Maybe you double-book an article with two different authors and end up wasting money or maybe you forget to promote a time-sensitive post that would've earned you revenue.
This is another area where, just like free themes, using free tools isn't automatically bad. If the free version of Trello does everything you need for project management, there's no reason to pay for the premium version just because.
However, a lot of times, premium tools really will save you a decent chunk of time, and that's worth investing in.
So – don't be afraid to spend money on tools that help you work more efficiently – here are some places to start:
Spend money on your website…but do it intelligently
At this point, you might think I'm telling you that you need to max out your credit card and purchase every single tool you think you might ever need.
Sure, if you're a millionaire, you can do that. Most of us aren't, though, so that doesn't mean we can just wildly spend money.
The key idea here is not that you need to spend money on every little thing. It's that you shouldn't be afraid of spending money on the things that will actually make a meaningful difference in the success of your online business.
Because WordPress itself is free, it's so easy to get locked into this habit where we (I'm guilty of it, too) feel like everything else about WordPress should be free or as cheap as possible. That's a bad default behavior to have if you want your site to be successful.
Sometimes (a lot of times) investing in the right tool/content/hosting/plugin/theme will earn back more than what you spend. Investing smartly will…
Make your website load faster, which reduces your bounce rates, improves user experience, and boosts your conversion rates.
Rank your site higher in Google because you can find high-quality, attainable keywords, analyze your competition, and more.
Get you better content, which keeps your visitors engaged with your site and helps you pick up natural backlinks (which boosts your SEO and helps you get more visitors).
Create a more user-friendly, conversion-optimized site, which also keeps your visitors engaged, reduces your bounce rates, and helps you drive visitors towards the actions you want to perform.
Jumpstart your traffic, which means you don't have to wait months for your SEO strategy to finally start working.
Prevent you from wasting time on tasks that could be better spent elsewhere, which lets you spend more of your time on the meaningful actions that will grow your site.
So – how could you spend money to create a better experience for your visitors, grow your site, and waste less time on unimportant tasks? That's the important question.
Here are some starters that most websites can benefit from. In other words, when you're ready to spend money on your online presence, these are the best places to start:
Have any questions about the best way to invest in your website? Ask us in the comments!
…
Don't forget to join our crash course on speeding up your WordPress site. Learn more below: