So how to screenshot on Windows? It's a common question that might sound crazy if you're a techie. But if you're not and your daily routine implies little to no computer time, then it might not be that obvious of a challenge. Hence, we're going to teach you how to screenshot on Windows if you've never done it before. This is everything you need to know!
And yes, there are many different ways to do it, believe it or not. On one side, Windows has its own features for screenshots. On the other, third-party tools come into play to simplify your job a great deal.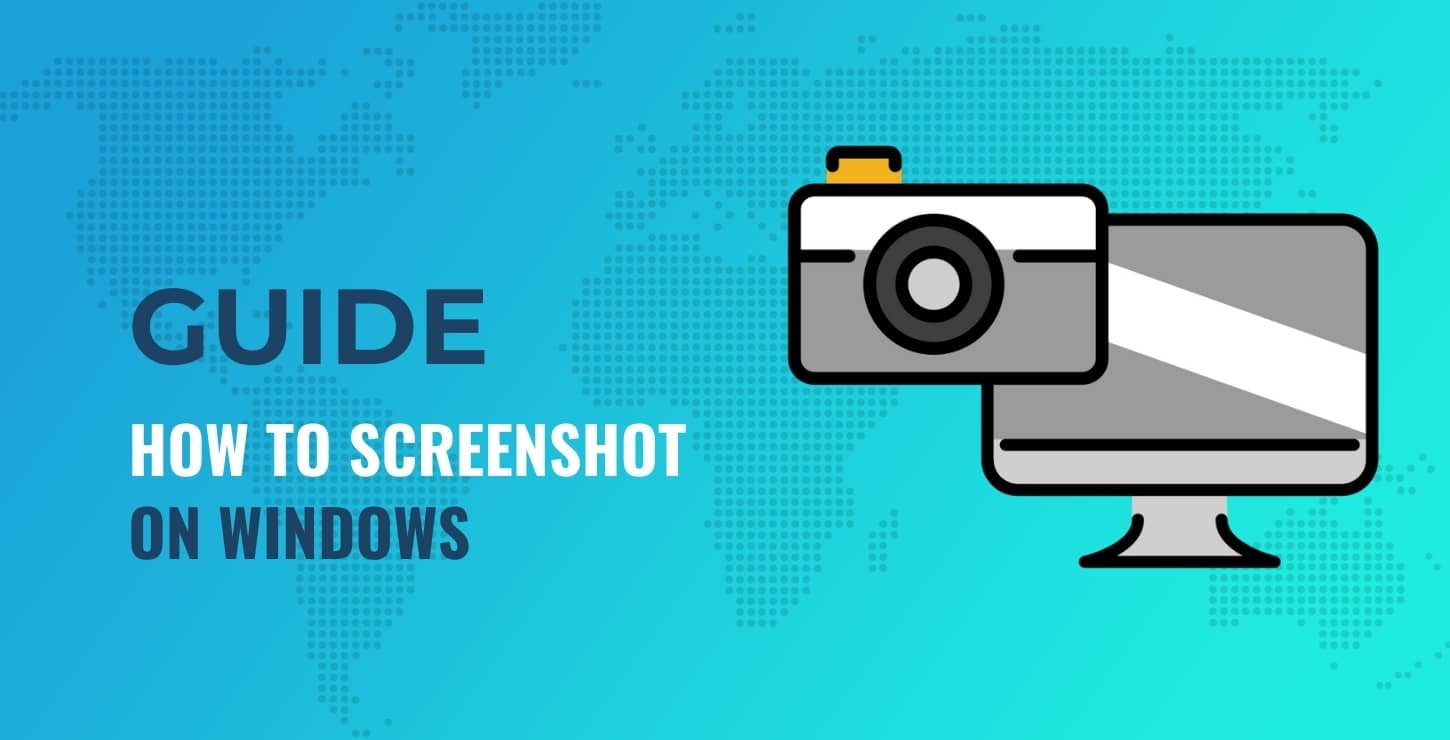 So, regardless of what you want to screenshot, you will know how to make it happen by the time you're done reading this article.
Let's dive in! 🎬
How to screenshot on Windows: methods available 📸
We'll introduce each method one at a time and show you exactly how you can take screenshots. By the way, expect a lot of screenshots.
The "Print Screen" method
The most popular way to screenshot on Windows is the "Print Screen and Paint" combination. You can paste the image to an empty Word document as well.
How to do it?
Press the PrtScn key that you will find in the top right of your keyboard.
Open Paint or Word (search for it in the Windows start bar).
On a new canvas, right click and paste (or press Ctrl+V).
Crop the image if you do not want to keep the entire page and edit it the way you want.
Save it to your computer.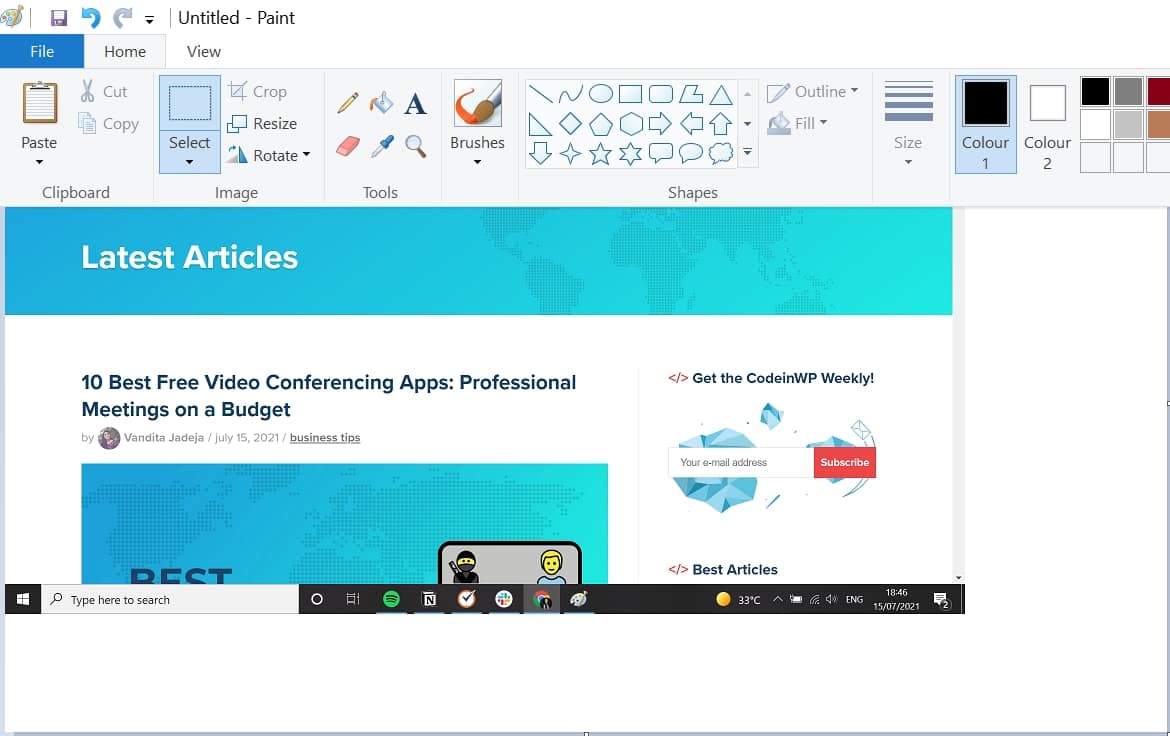 There are two more keyboard shortcuts that involve the Print Screen key, which do slightly different things:
Windows key (lower left side, next to Alt key) + PrtScn takes a screenshot of your full screen and saves it automatically to your computer. You can find it under the Pictures → Screenshots folder.
Alt + PrtScn takes a screenshot to your active window without capturing the Windows start bar. It will capture your tab bar, though. This shortcut also requires you to open Paint or Word and paste the image there so you can save it afterwards.
Snip & Sketch
If you run Windows 10, you can use the operating system's built-in screenshot tool, called Snip & Sketch.
This tool is great because it lets you take screenshots of various shapes, customize and annotate them, and share them directly via various channels without having to save the image to your computer.
How does Snip & Sketch work?
Go to the page/tab you want to take a screenshot of.
Press Windows key + Shift + S.
Select the screenshot format from the bar that shows up at the top of the page.
The tool gives you four screenshot formats: rectangle, free form, window, and fullscreen.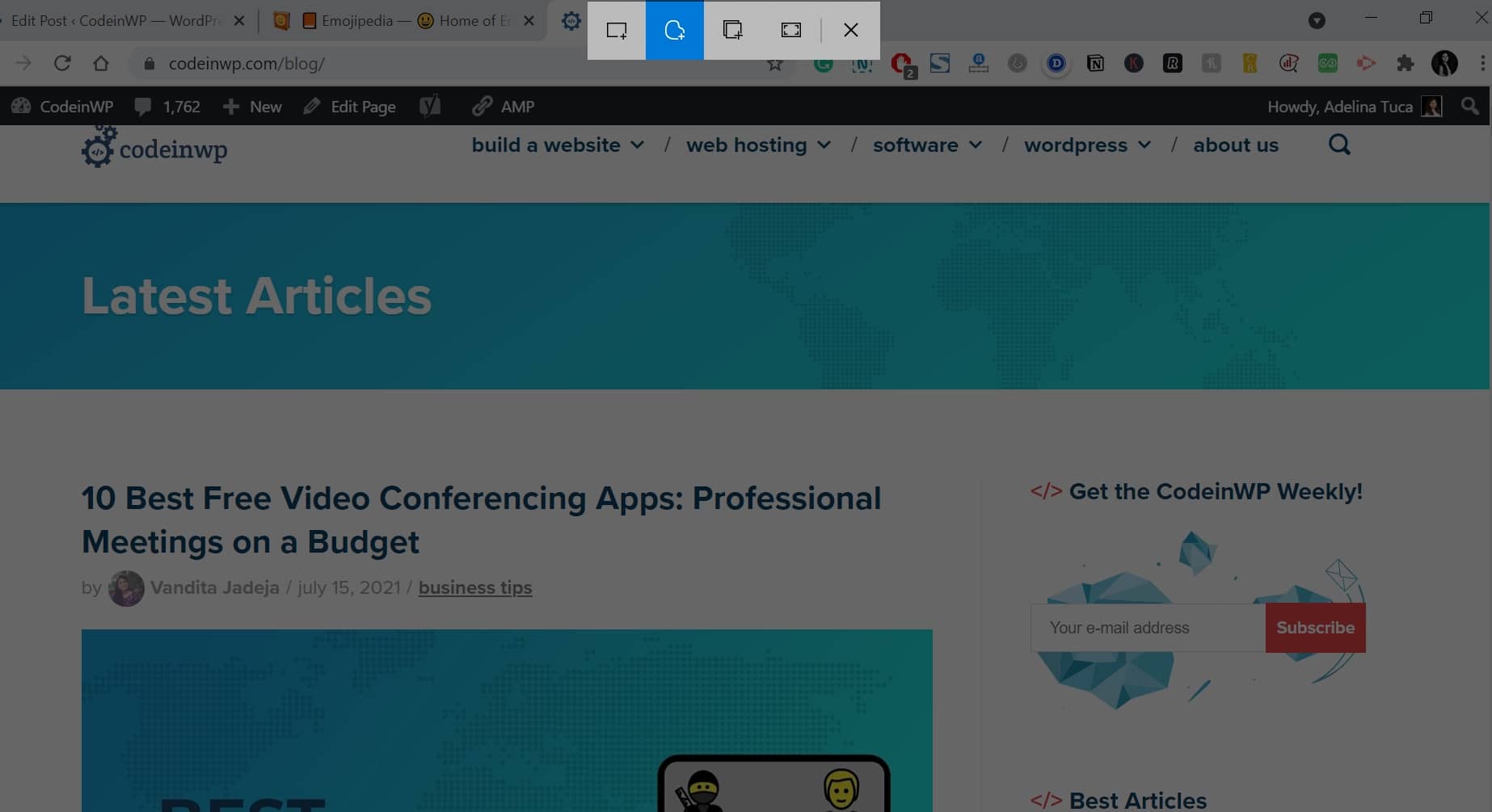 This tool is more efficient because you can select the exact area that you want to screenshot. You don't have to paste it somewhere else as you would do in the Print Screen method.
After you take the screenshot, a pop-up with the file will appear in the bottom right of the window.
Click on the image and an editor will open. Here, you can edit the screenshot, save it to your computer, and share it directly with other people.
Those were the ways you can screenshot on Windows without needing any other software – as in via built-in features. If they do not satisfy your needs or meet your expectations, you can try a few free tools that offer extra flexibility and options.
Third-party tools for taking a screenshot on Windows
We'll show you examples of different screenshot tools that are quick to use, easy to share, and rich in features.
Lightshot is the simplest screenshot tool out there. It simplifies the screenshot-taking process a lot and makes the sharing instant as well. Compared to the native Windows' functionality for screenshots, Lightshot is much quicker.
All you have to do is install the app on your computer and, once it's in place, it takes over the Print Screen key on your keyboard.
With Lightshot installed, you just have to press PrntScn to take your screenshot. The tool gives you the freedom to select any element on a page and customize it on the go.
You don't need to save the image or transfer it anywhere else to be able to edit it. Everything happens in Lightshot's interface, with no new tabs or windows open. So, select your area, draw arrows, highlight elements, annotate, etc.
Once you're done, from the same editor, directly share the image to social media (Facebook, Twitter, Pinterest) or via a custom link that's generated instantly.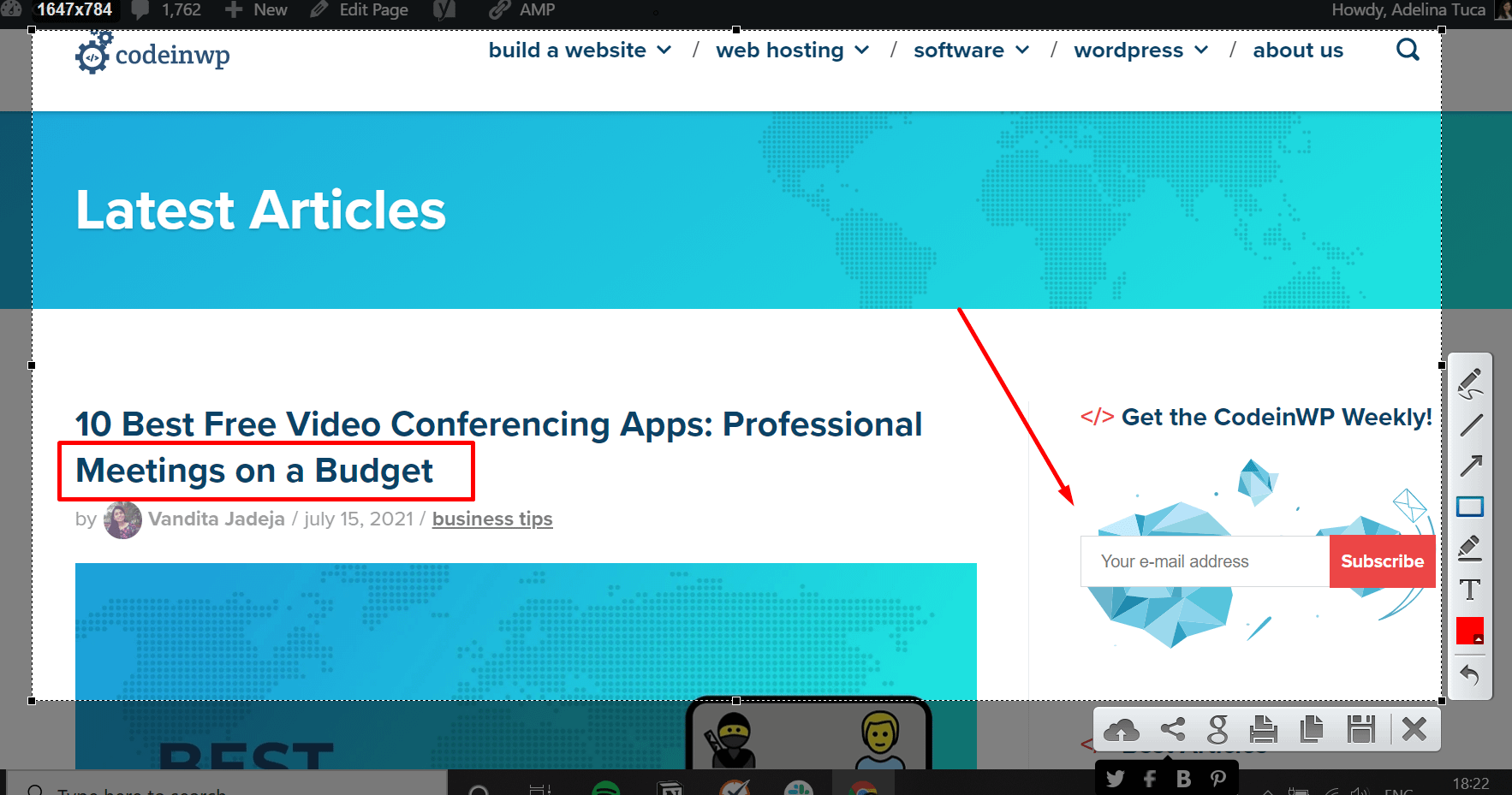 If you're looking for more sophisticated ways to take screenshots, Nimbus Capture might be your choice.
For instance, you can capture an entire page, the visible part of the page only, scrollable fragments, selected areas, desktop, and more.
Apart from that, you can even record a video of your screen, which you can turn into a GIF and post it online as an animated image.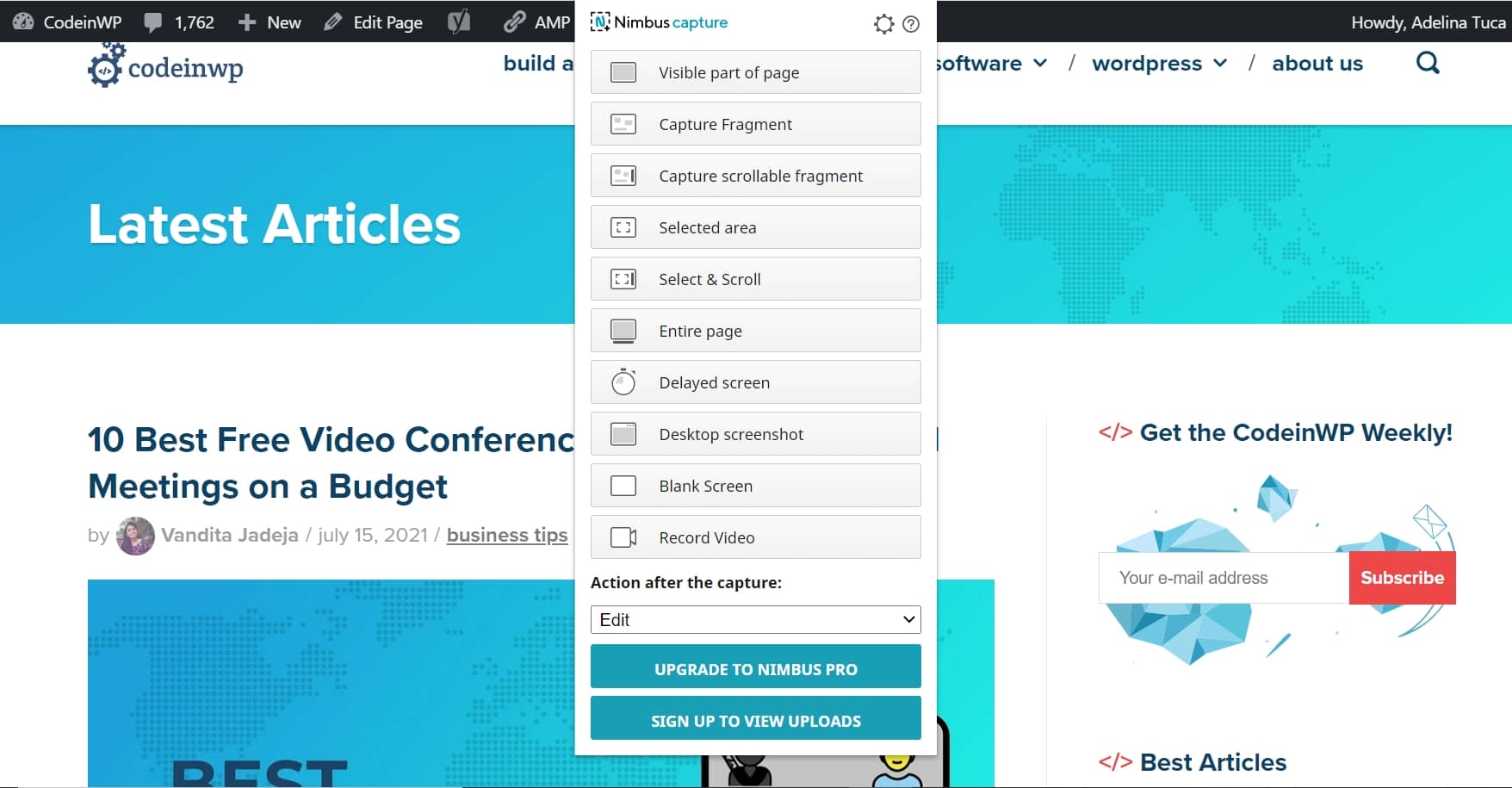 It comes with quick ways of sharing the file on social media, Slack, Dropbox, Google Drive, or to the cloud (for direct linking). You can also add notes to every screenshot you take and invite others to leave comments on it.
If you want to edit your image, Nimbus provides an editor where you can annotate it and mark it the way you want.
Fireshot is something between Lightshot and Nimbus Capture.
It's not as feature-rich as Nimbus but gives you three preset screenshot formats: fullscreen page, the visible part of a page only, and a selected area (more than Lightshot, which lets you capture a selected area only).
After you take the screenshot, Fireshot directs you to a page where you can save the image, convert it to a PDF, share it via Gmail, and copy it to clipboard.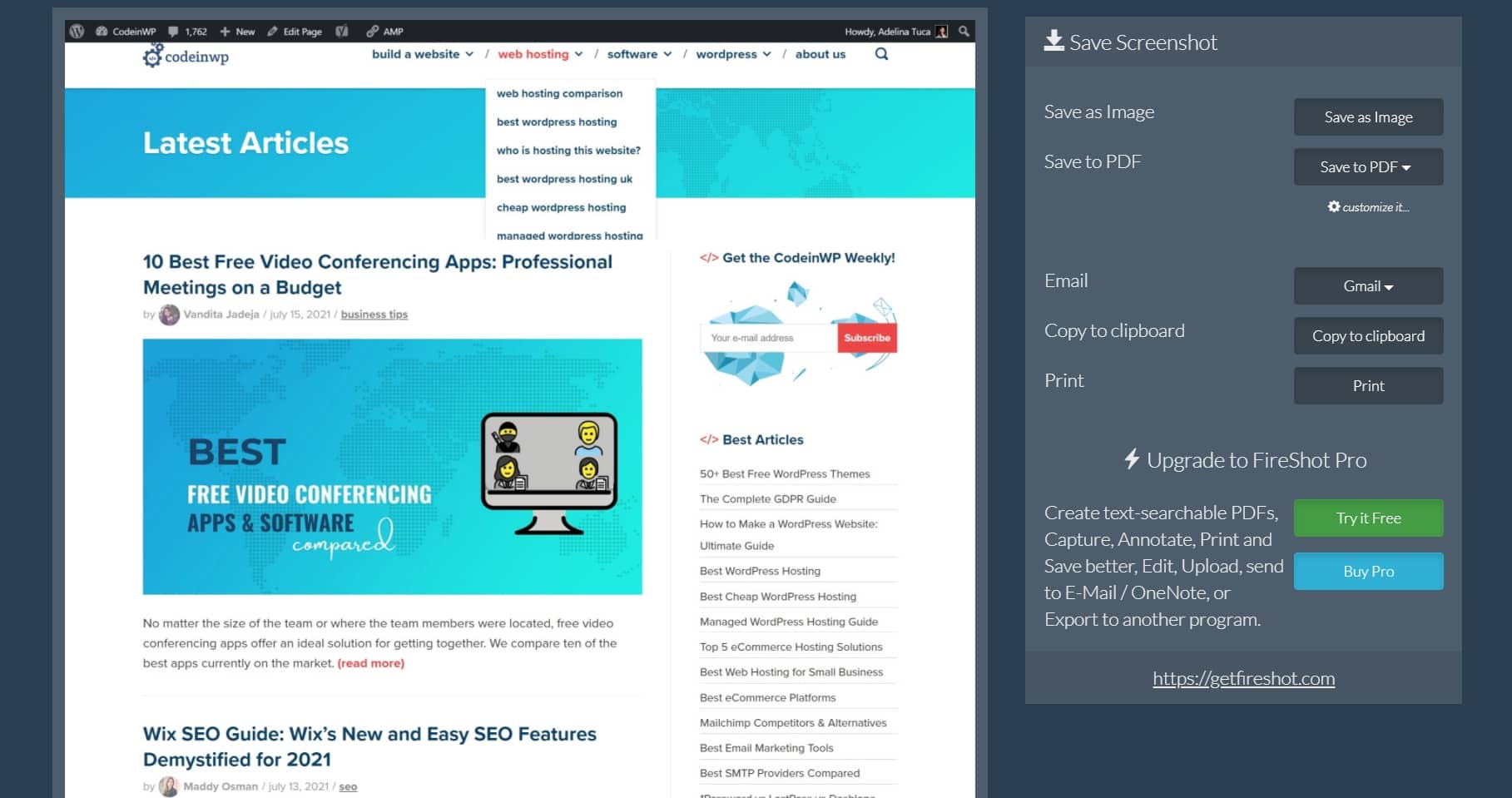 Screen recording tools (advanced level)
The final alternative when it comes to figuring out how to screenshot on Windows is using screen recording software. These tools are particularly efficient if you often switch between taking regular screenshots and recording your screen activity.
You can see screen recordings as animated GIFs, especially if they are very short.
Game Bar is Windows' own screen recording tool, which you can activate by pressing Windows key + G. The key role of Game Bar is to capture screenshots and screen activity during video games. But you can use it for anything, really.
Click on Widgets Menu → Capture and select either screenshot (the camera icon) or video (the recording icon). You can also activate the microphone if you want to talk during the recording.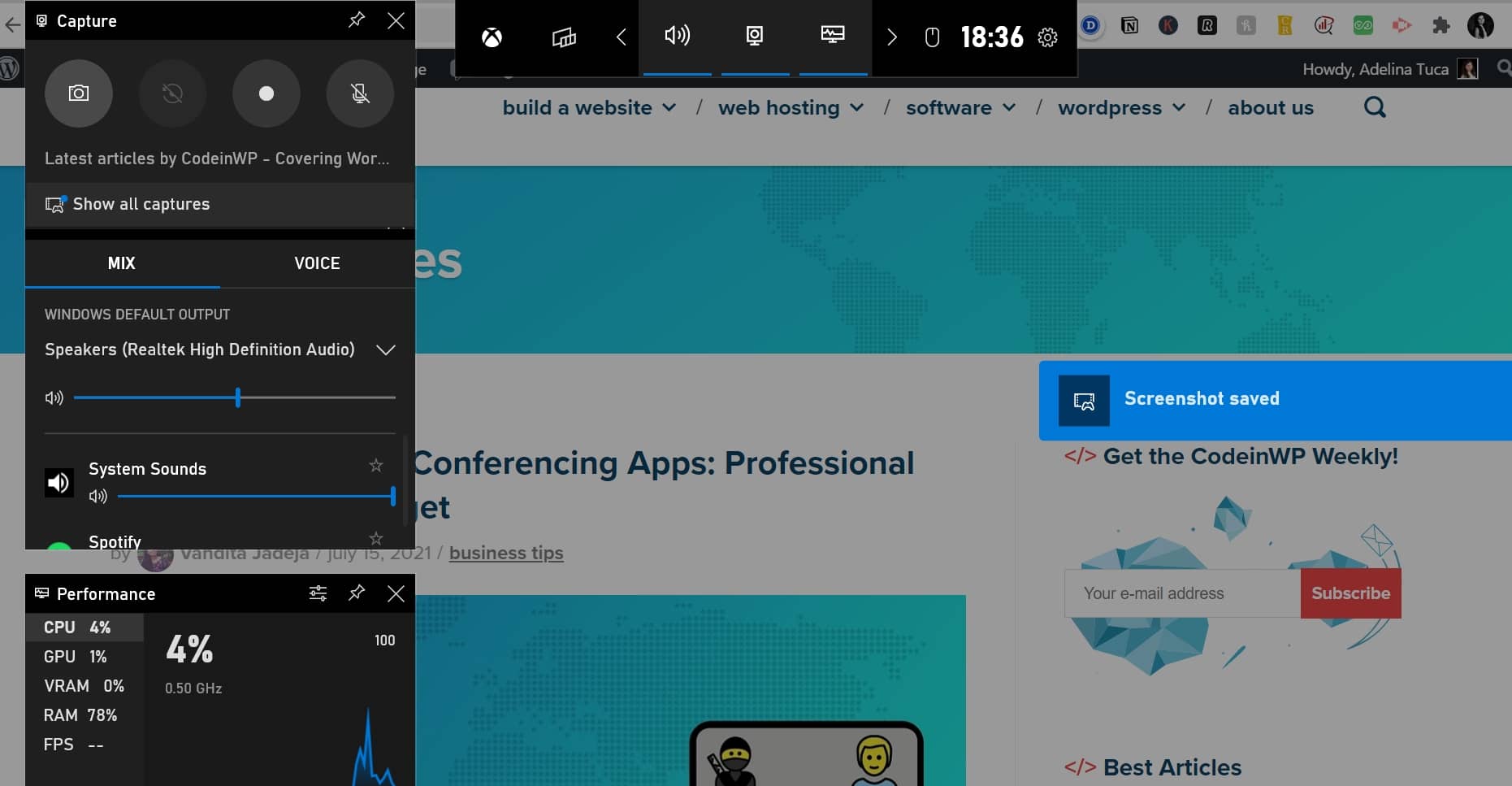 If you're interested in some third-party alternatives to Game Bar, we recommend two lightweight and easy-to-use tools:
Loom is free and very simple. You either install it on your computer or add the official extension to Chrome browser. It's perfect if you are part of a team and need to communicate constantly through visuals and presentations. Anything you capture with Loom is stored in your account, which you can share with others, so they can comment and give feedback.
Screencastify only works as a Chrome extension that you can access offline as well. You can record short videos, which the tool stores in Google Drive and in your Screencastify account (you can sign up with Gmail).
These are just two lightweight and minimalist tools for screen recording. If you want to explore more advanced alternatives, we compiled a list of the best screen recording software. We compare the pricing, features, and traits that make each tool stand out.
How to screenshot on Windows: SUMMARY
As you can see, there are many ways to screenshot on Windows. Some are instant, while some require extra steps. Some facilitate social sharing, while others put focus on customizing your screenshots afterwards. Here's how to choose the right one for you in brief:
The Print Screen method – the classic Windows method to capture the entire screen. Press the PrtScn key on your keyboard and paste the file into Paint.
Snip & Sketch – Windows' built-in tool gives you a few options on how to take the screenshot and it also has many sharing options.
Lightshot – a minimalist tool for instant and easy-to-share screenshots. Has cool annotation and editing features on the go.
Nimbus Capture – a tool for advanced, automatic screenshots that offers many custom ways of taking your screenshot.
Fireshot – a minimalist tool with a few common preset formats, so you can take quick screenshots.
Game Bar, Loom, and Screencastify – for when you need to record your screen instead of just grabbing a still of it. These tools let you shoot a quick video of what's on your screen. You can record yourself (through the webcam) and your voice, too.
These are our favorite methods for taking screenshots. How do you screenshot on Windows? Which of these tools do you find the most efficient?
…
Don't forget to join our crash course on speeding up your WordPress site. Learn more below:
Layout and presentation by Chris Fitzgerald and Karol K.