Wix provides beginners and advanced users with the tools to build a website, but some of its plans provide specific tools for ecommerce. And the process of making an ecommerce shop is drastically different from that of a standard business website. That's why we've put together an in-depth tutorial on how to make an online store with Wix.
This step-by-step guide will cover all the essentials of launching your Wix ecommerce store: picking an ecommerce-specific theme 🎨 , customizing your Wix store 🖱️, adding products to your Wix store 🛒 , accepting payments through Wix 💵, handling store pages 🛍️ , setting up shipping rules 🚢, configuring taxes 💼 , getting a domain and launching your Wix online store 📢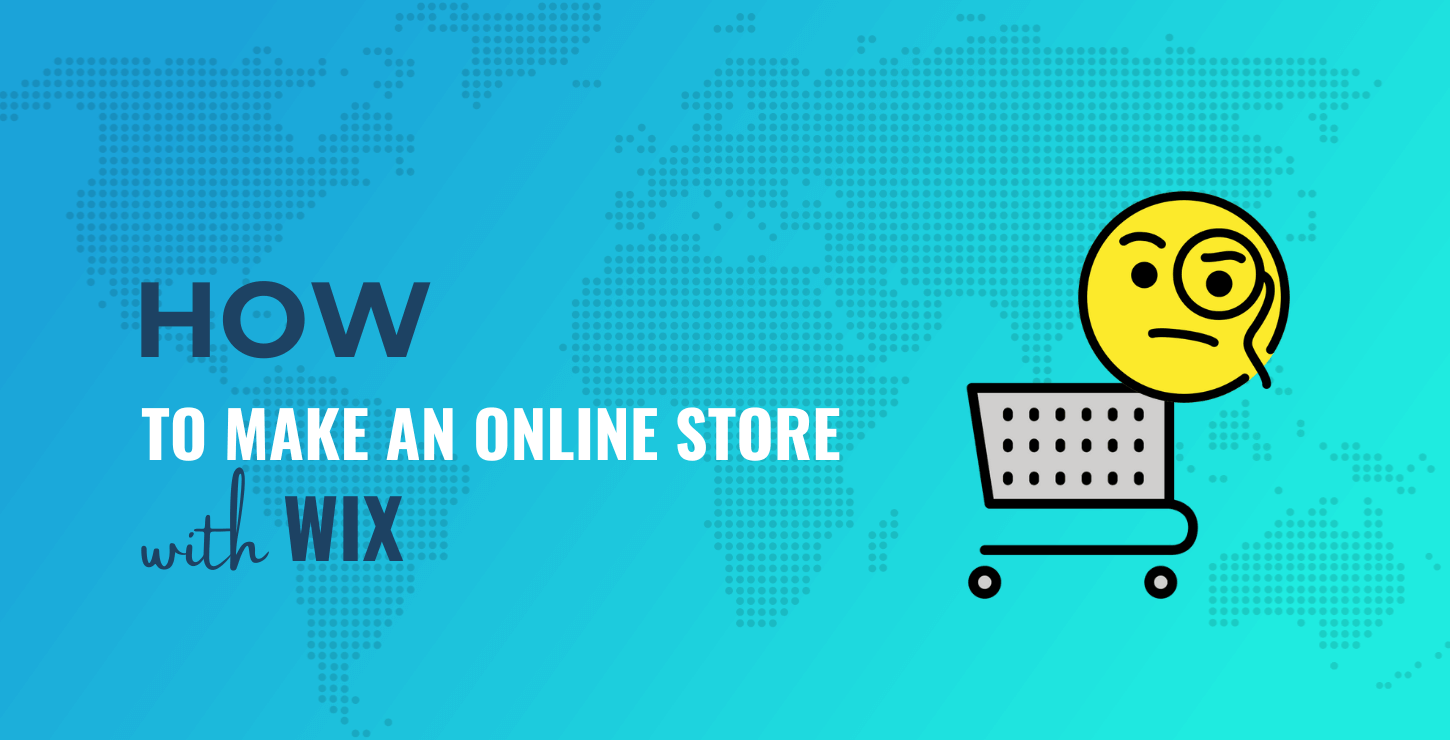 How to make an online store with Wix
Here's a high-level look at how to make an online store with Wix – keep reading for the detail guide:
1. Create your Wix account and complete basic setup wizard
It all starts with going to the Wix website and picking a plan that's suitable for making an online store with Wix.
On Wix.com, click on the Get Started button.
Use the Sign Up link to create an account username and password.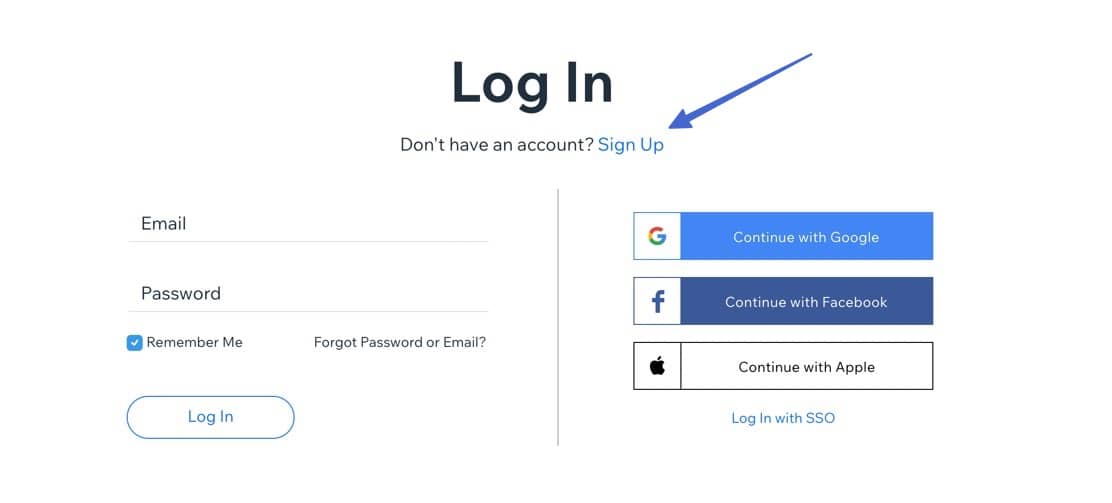 Walk through the initial sign up questions to help Wix formulate the best combination of features for your site.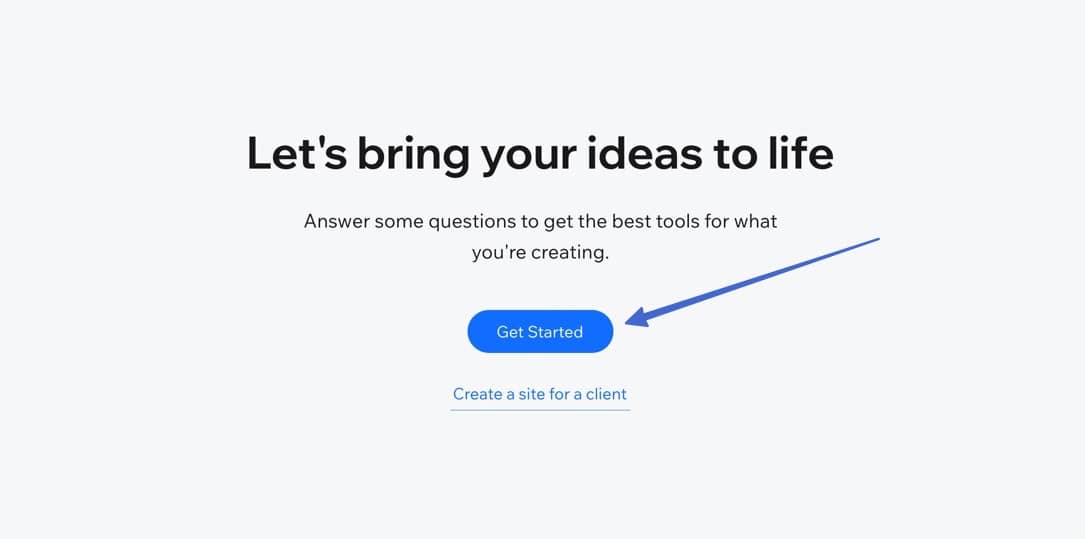 Fill in these parts of the questionnaire:
That you're building an online store
Which special features you want, like shipping labels, automated sales tax, abandoned cart recovery, and a blog
You can click on the Skip link for most other questions.
2. Choose an ecommerce-specific theme
After completing your account, you're presented with a page to either:
Let Wix ADI create a website for you: A process that uses artificial intelligence and another questionnaire to construct your theme
Or:
Although the Wix ADI works well, we recommend choosing a template, so you have complete control over the design.
That brings you to the Wix Templates Library. Make sure you choose the Store filter.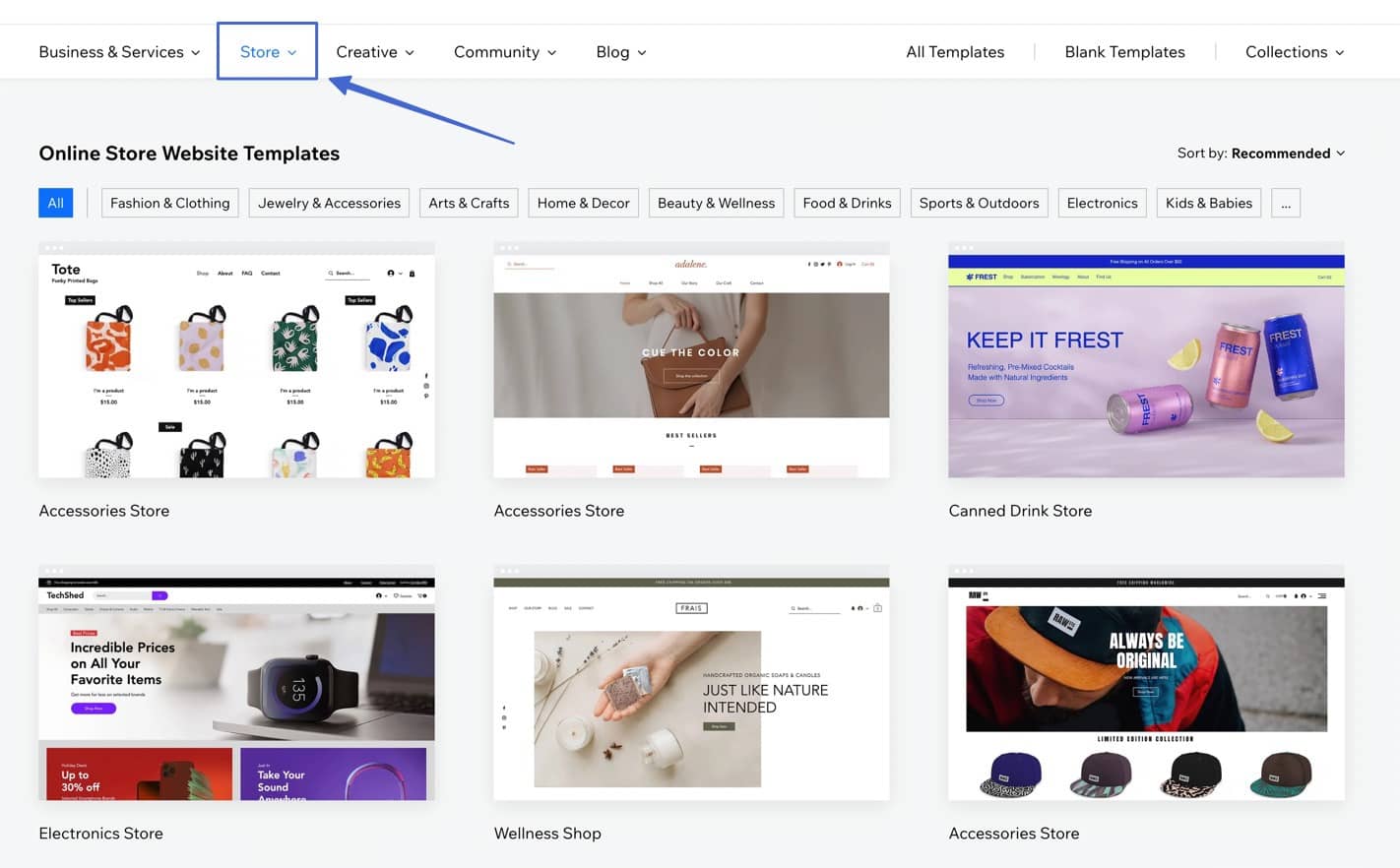 Next, you're able to get more specific with your filters, opting for industries like:
Fashion and clothing
Jewelry and accessories
Home and decor
Food and drink
Electronics
Kids and babies
Many more
That narrows down the search for a simpler customization process moving forward.
Wix provides hundreds of free templates to choose from, and dozens for each category. We encourage you to scroll over templates of interest to either Edit or View them.
Edit: Instantly activates the theme as your primary site design
View: Gives you a functional preview of the template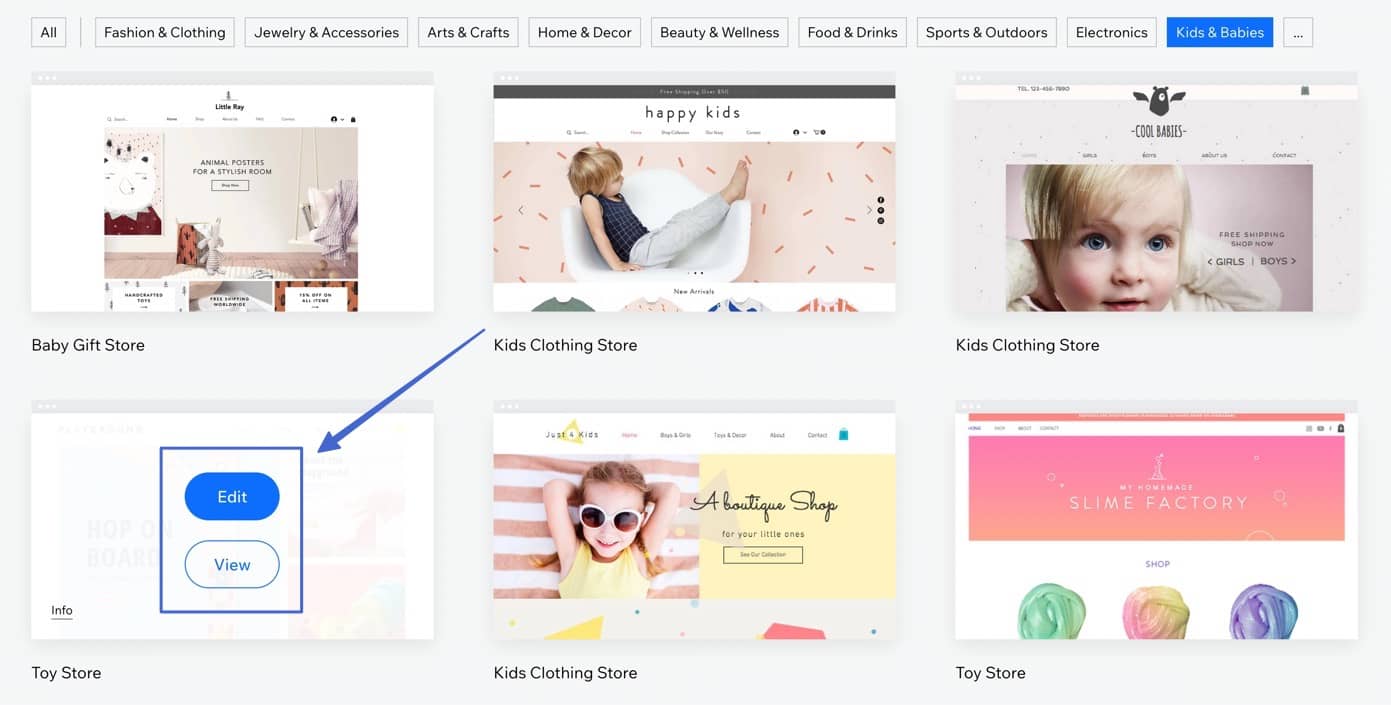 It's wise to View (preview) multiple templates before activating one as your final choice. In the previews, test out every aspect of the design, and make notes as to which features you need and the ones that may be missing for certain templates.
View how sliders work
Check for necessary ecommerce pages and menu items
Look for clearly listed cart and checkout icons
Make sure your theme has product galleries on the homepage
Ensure the colors and typography look on-brand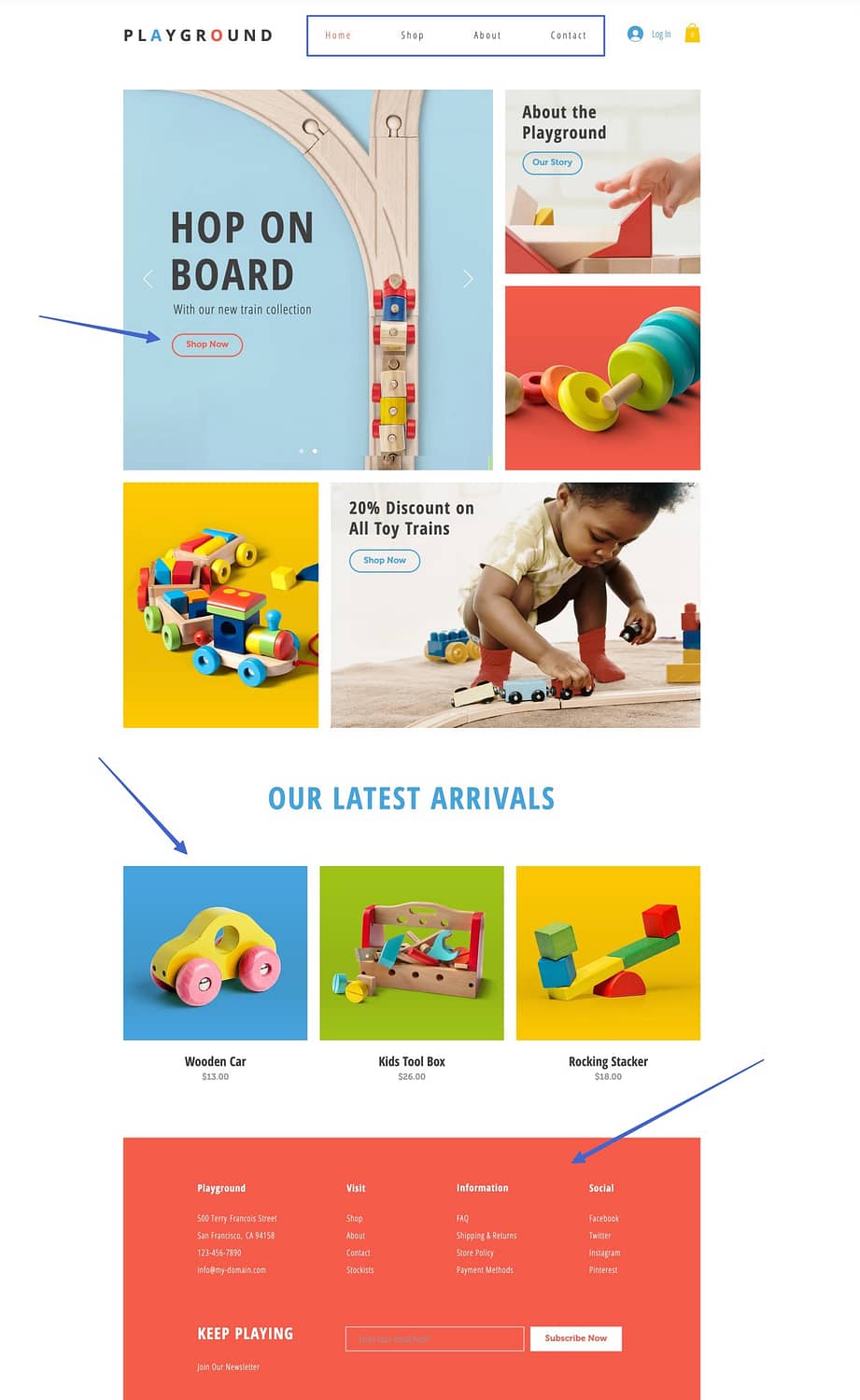 Also, open the preview's product pages to understand what your customers will see if you go with the template.
Does it have a decent photograph with zoom and slider capabilities?
Is the title, pricing, and product info clearly listed?
Are there areas for return, refund, and shipping info?
What about product reviews?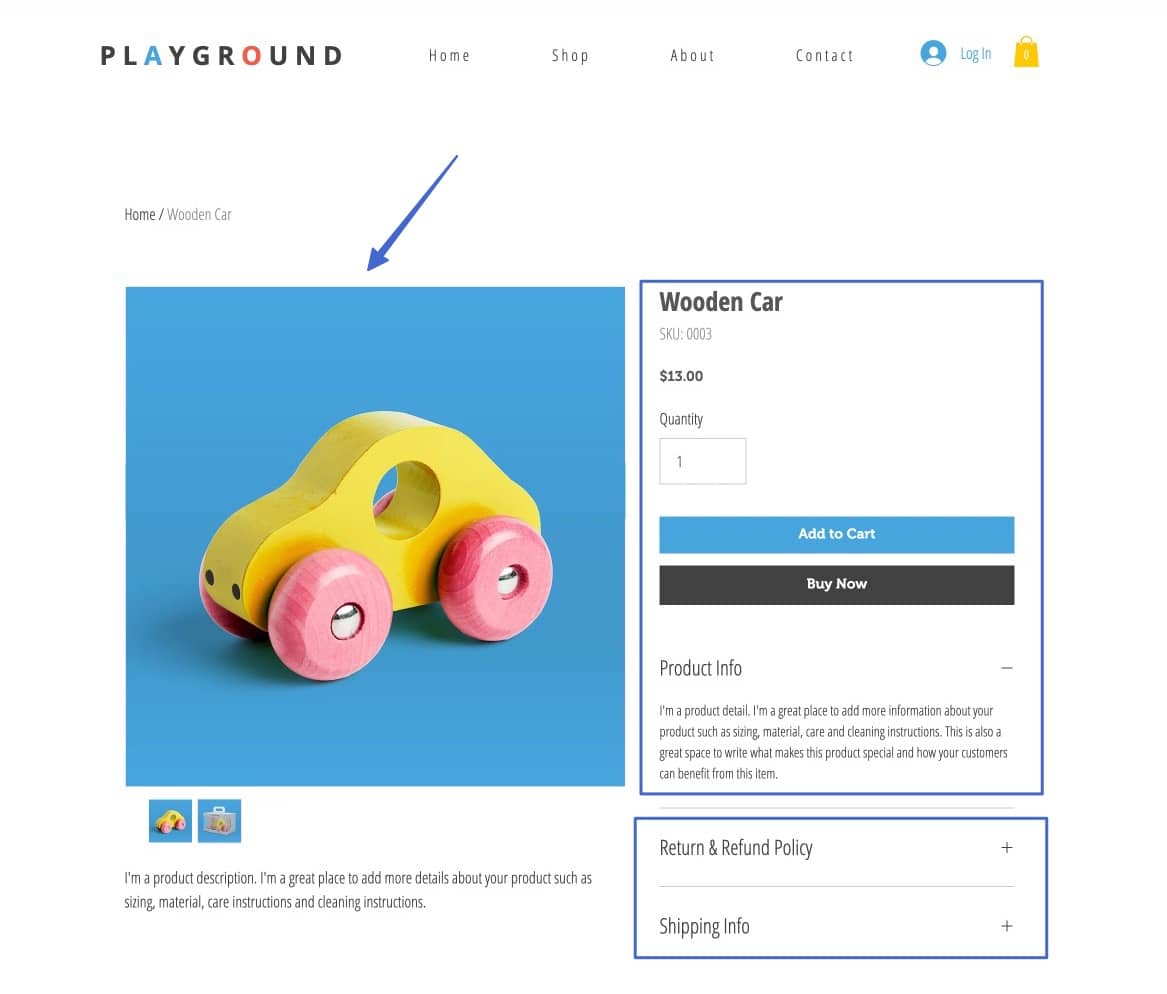 The good news is that you don't necessarily need every feature on your list to make it a quality template.
Why?
Because Wix has a robust App Store. For instance, you may find a template you love, but it's missing social sharing buttons on the product pages; no worries—there are free social sharing apps on Wix.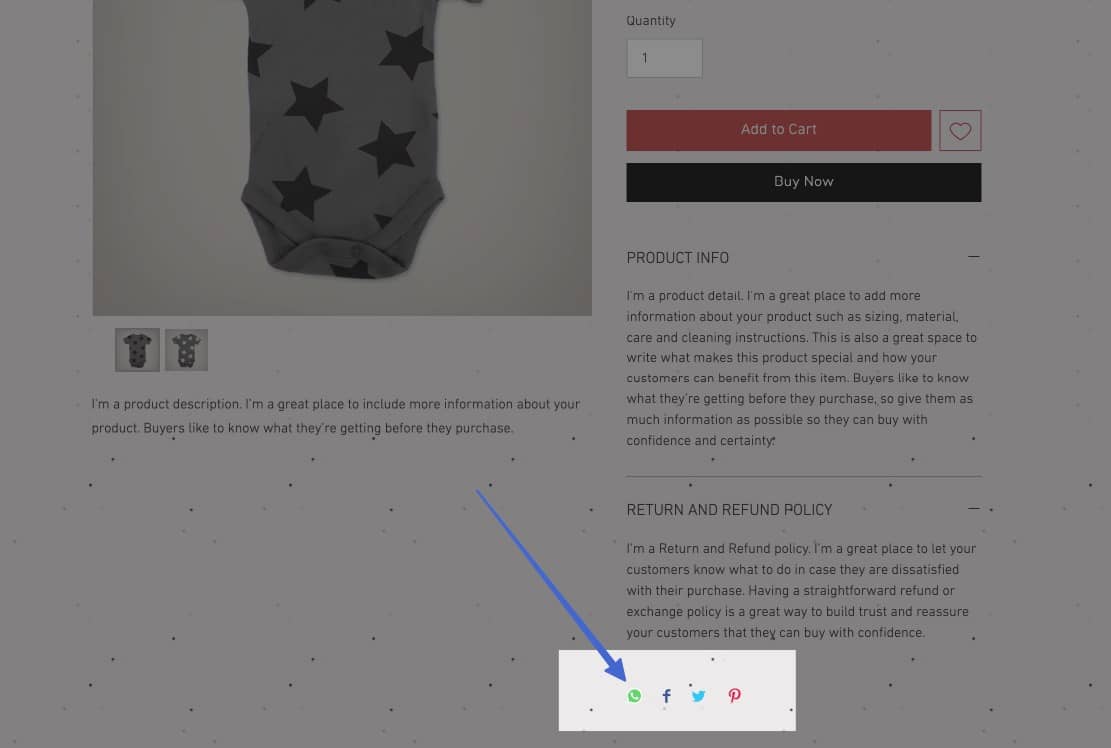 Once you decide on a template, click on the Edit This Site button in the preview.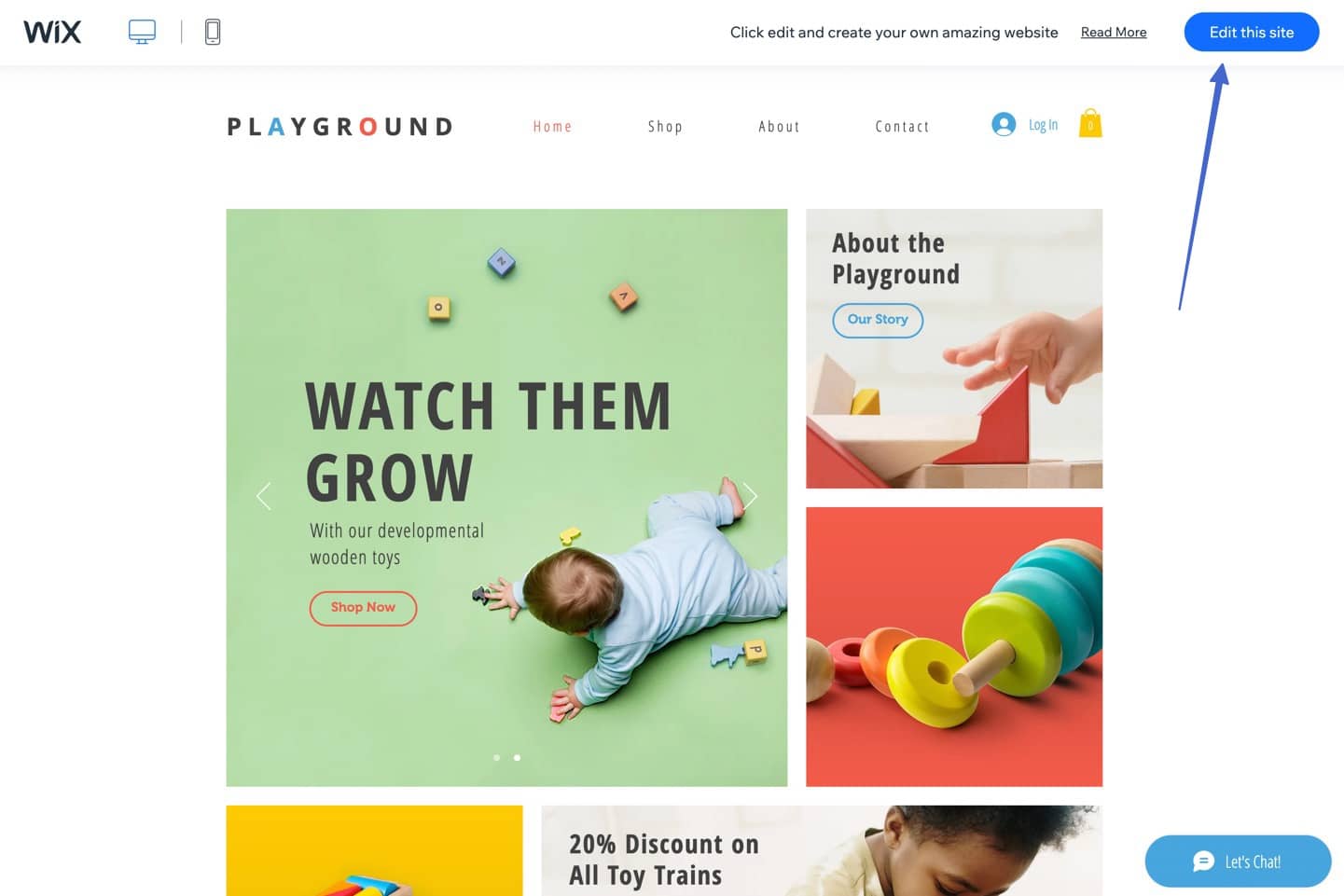 You can also do this by clicking Edit in the template library.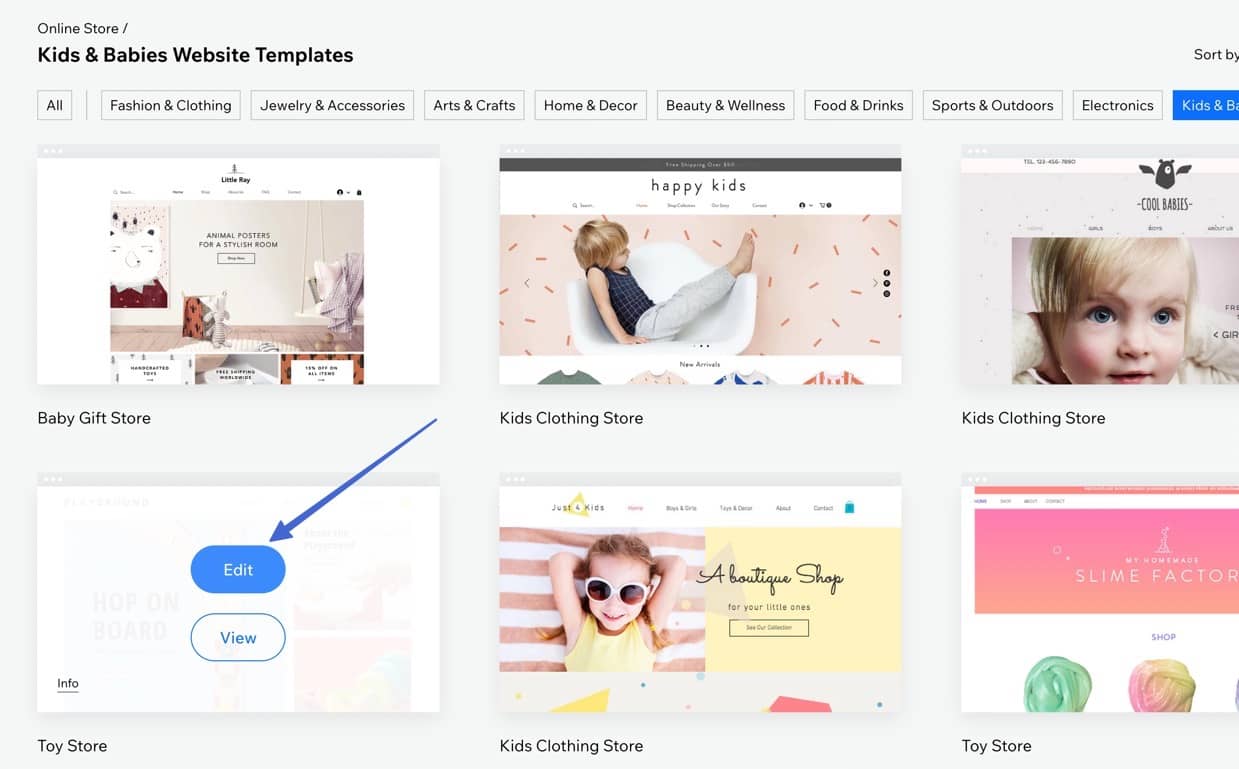 As a result, Wix adds the template to the website builder!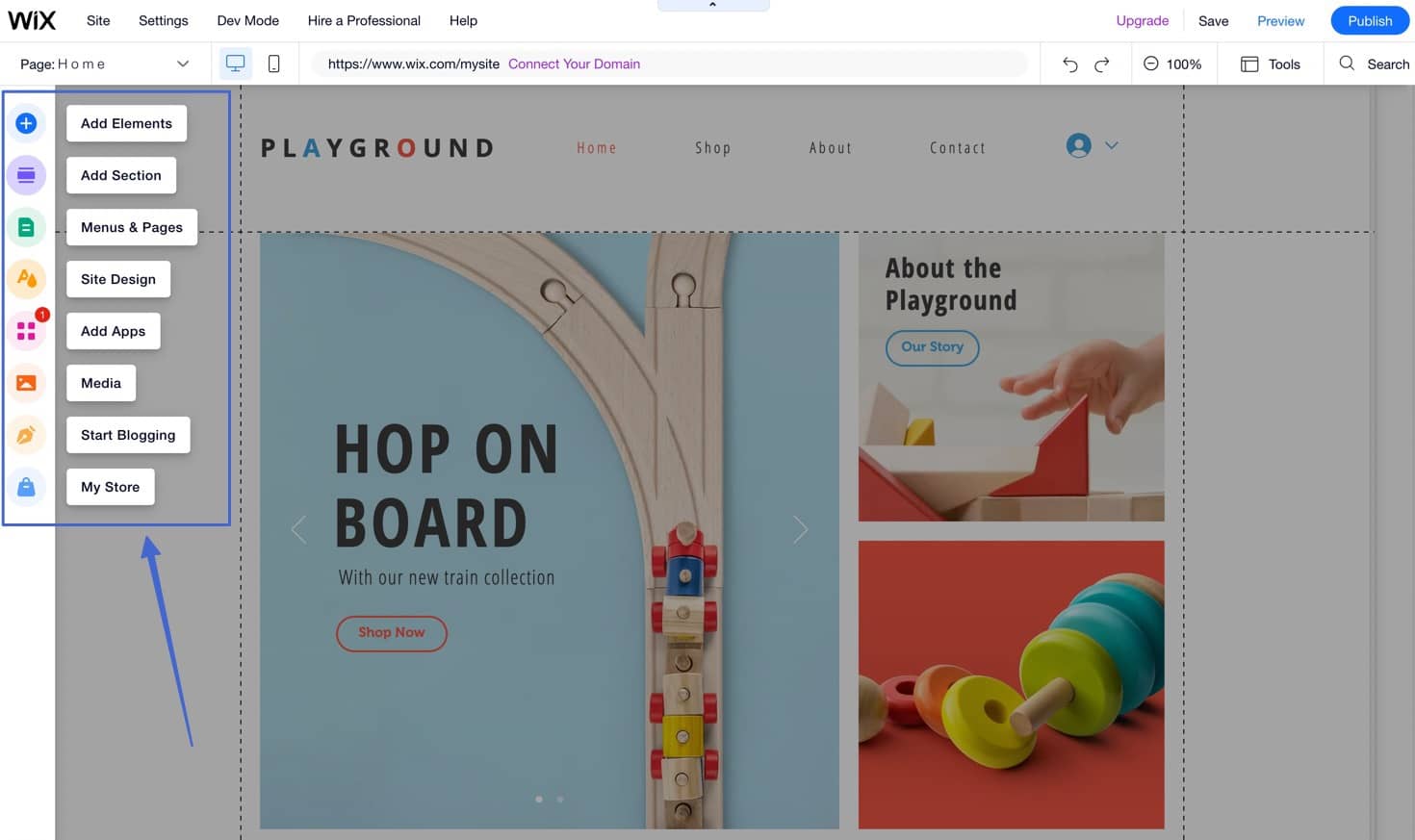 3. Customize your online store theme from Wix
The customization of any online store in Wix begins with the drag-and-drop page builder.
The left-side panel offers buttons to:
Add elements: These are standard webpage elements like text boxes, images, buttons, galleries, and lists
Add sections: Pre-made modules for things like welcome blocks, about information, and testimonials
Menus and pages: Add new menus, and adjust current menu titles and links
Site design: Modify colors, typography, page backgrounds, and page transitions
Add apps: If your theme lacks a feature, use the App Store to install anything from payment gateways to email marketing tools, and pop-ups to social media buttons
Media: Upload images and video from your computer, social media, cloud storage, or any free or paid stock image sites
Start blogging: Set a page to list blog posts, and write posts from the Wix dashboard
My store: The go-to place for managing everything for your online store, from the checkout to inventory, and orders to fulfillment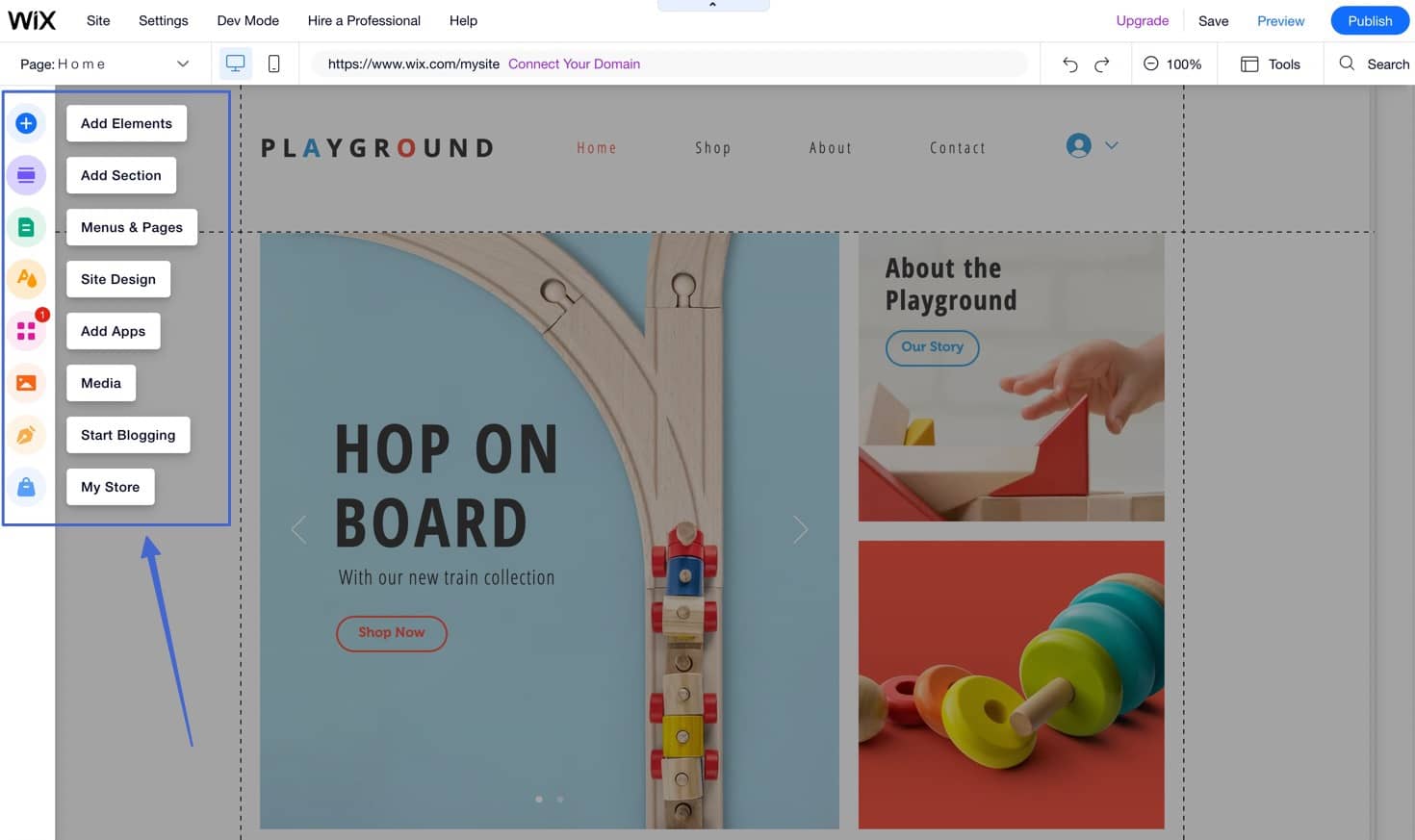 Using those tabs on the left, drag elements anywhere you want in the editor.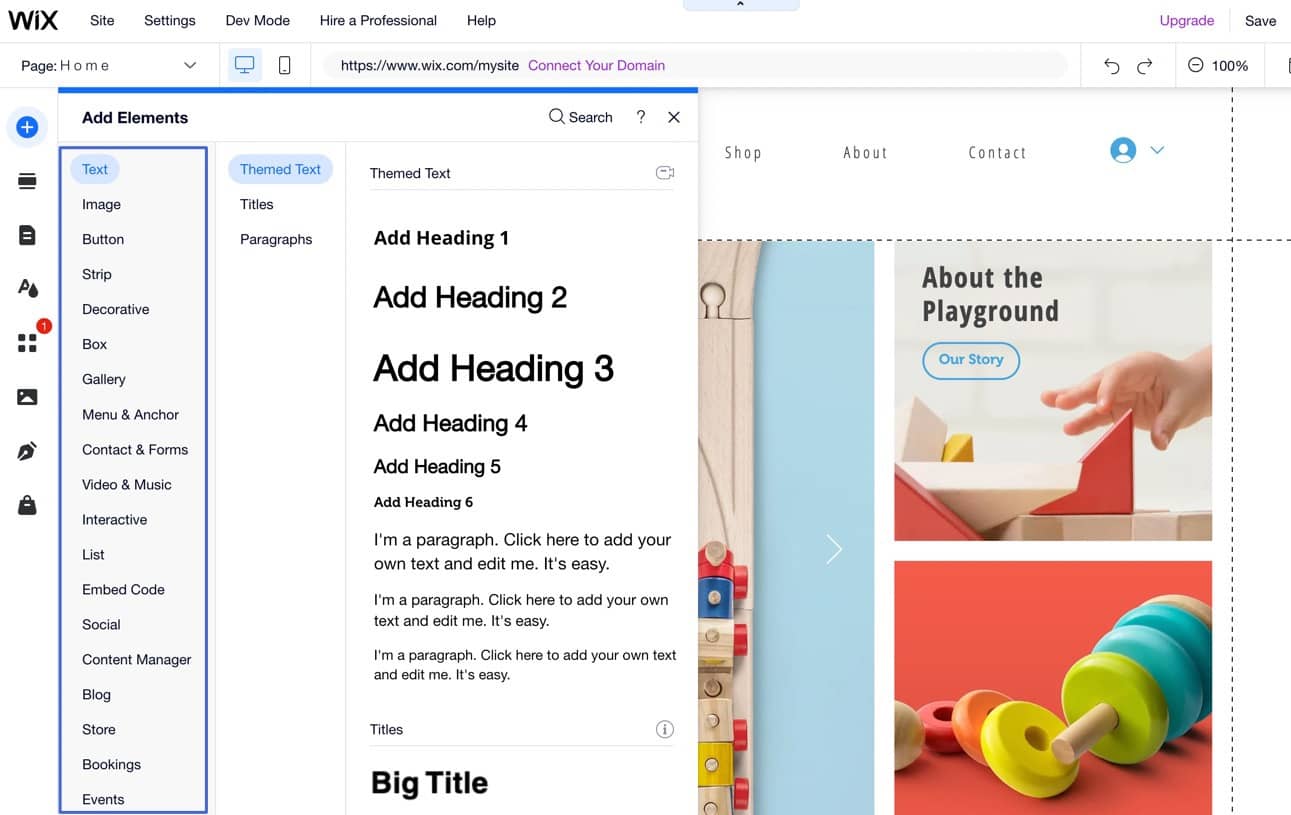 The editor preview then updates in realtime to display what you should expect on the frontend.
Aside from the control panel, Wix provides a fully drag-and-drop editor, meaning you can click on any element to either move it, delete it, or customize it.
For instance, click on the logo to either add a text logo or upload an image.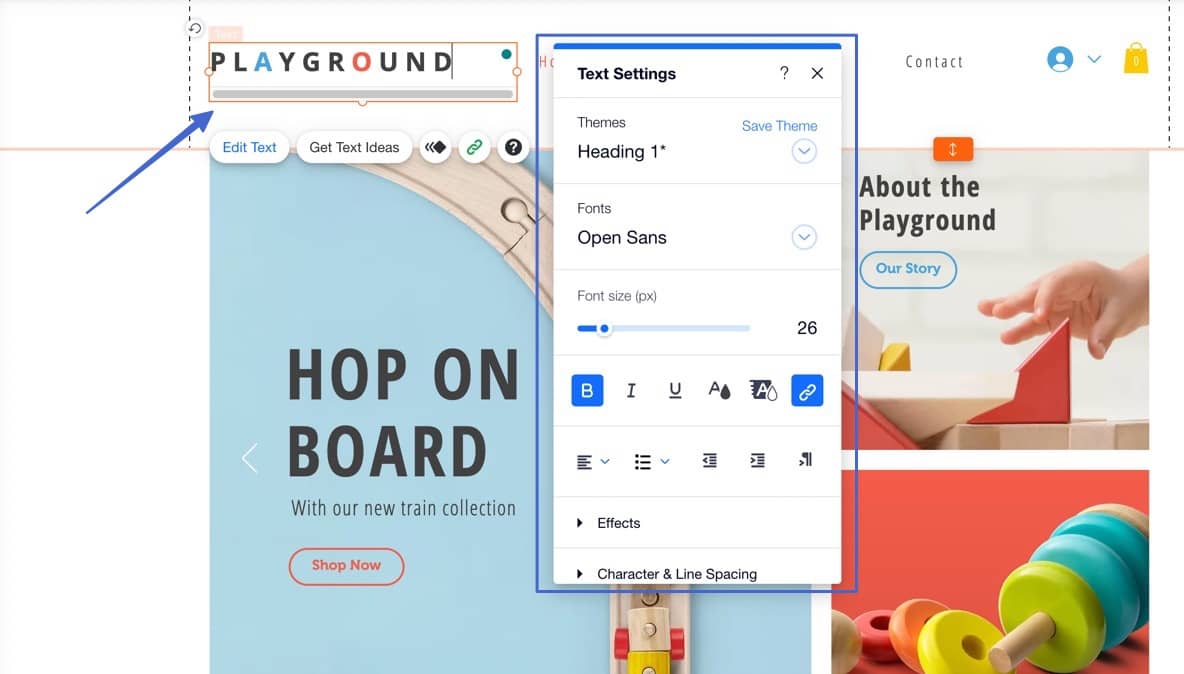 Each element has unique settings, so you must click on each one to figure out what's possible. As an example, you can select almost any element on the page to change or add its background.
Choose a color background, one for video, or upload an image.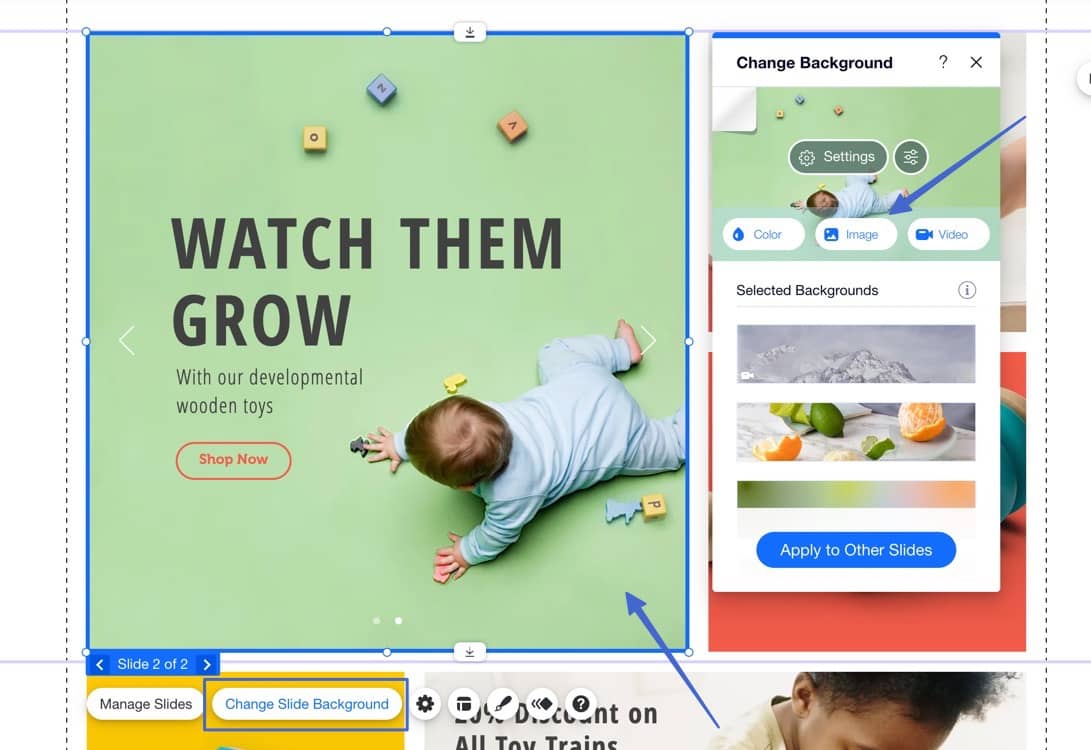 Within seconds, you've swapped out a background image.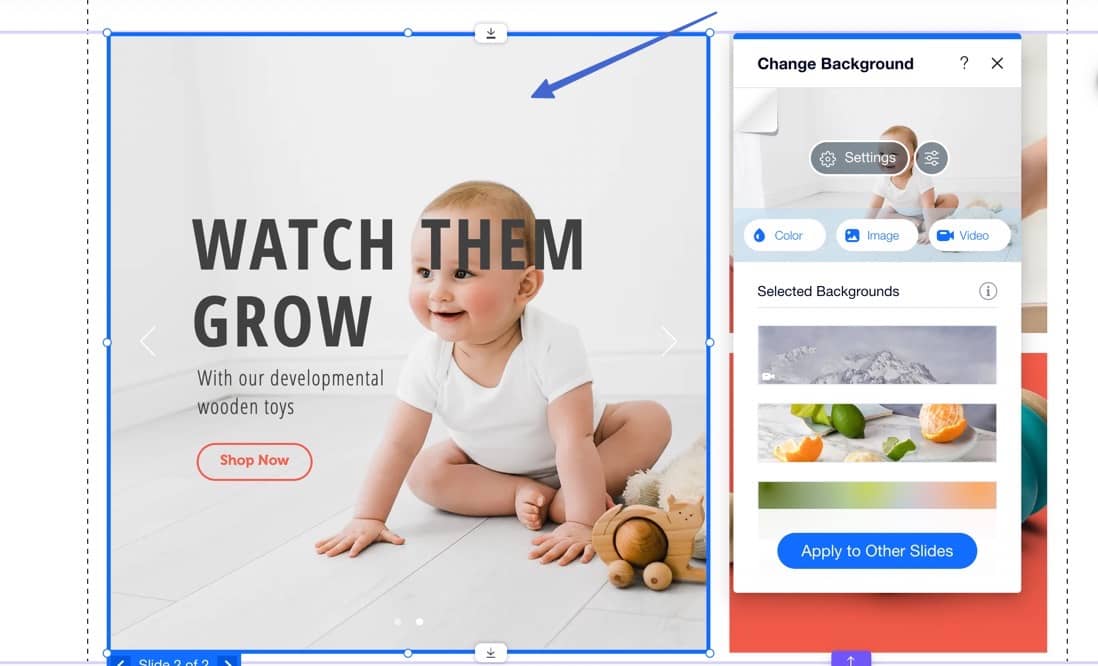 It's also worth mentioning that both headers and footers are editable, and everything inside those two areas is viewable on every page of your website.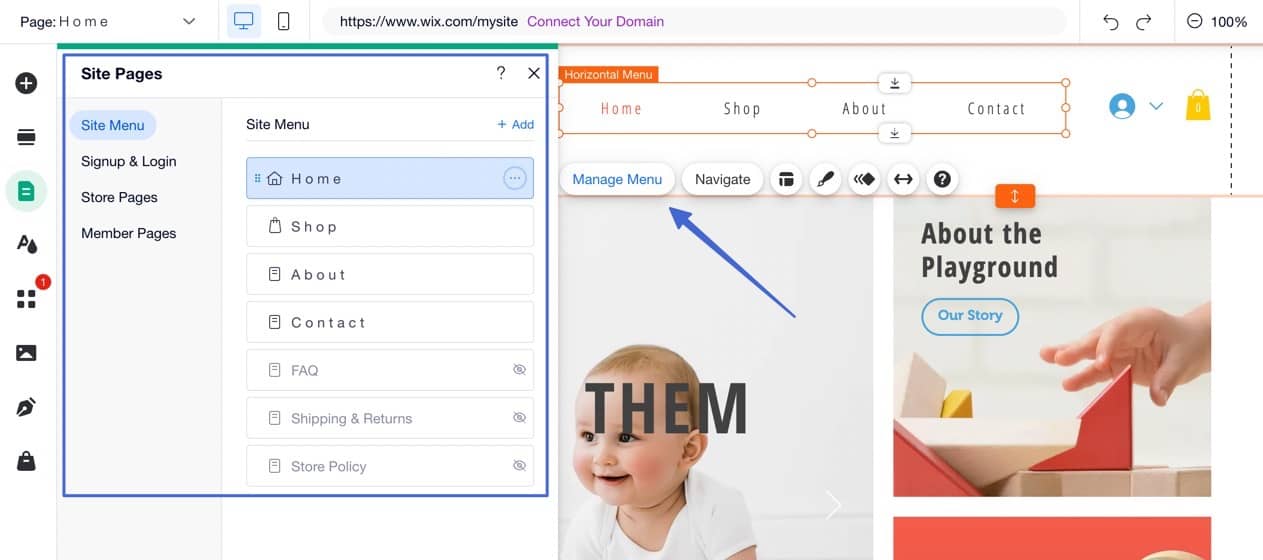 Finally, you may want to check the status of your online store on the frontend. To do so, click on Preview. Another option is to Publish the site and visit the URL.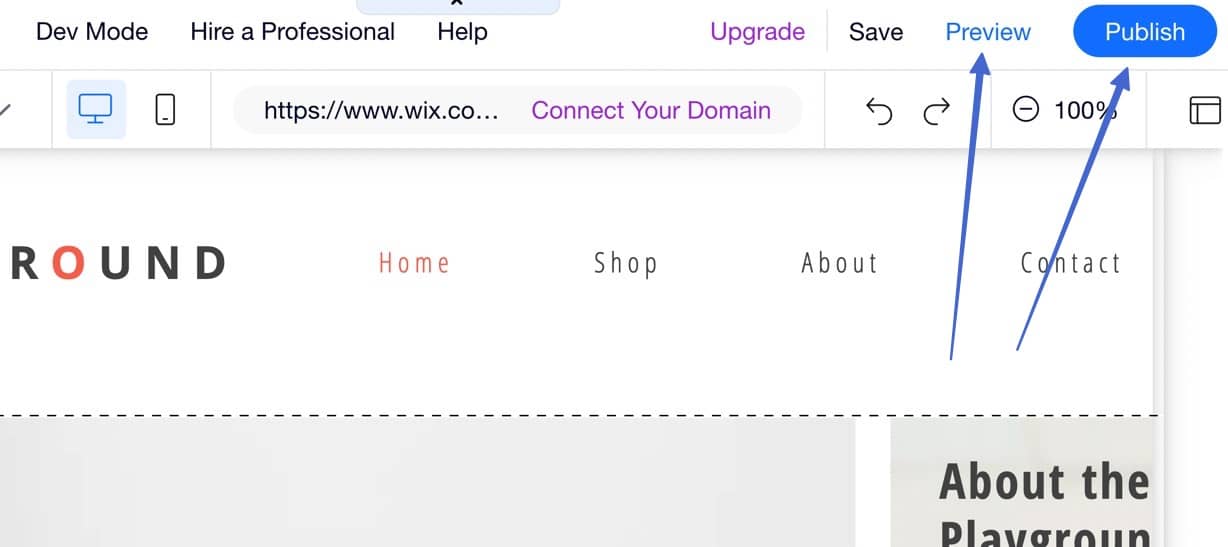 4. Add products to your Wix store
Learning how to make an online store on Wix obviously involves selling products. So, let's add a new item to give you a strong idea of how it works.
Begin by selecting the My Store tab on the left side of the Wix editor. Choose Get Started.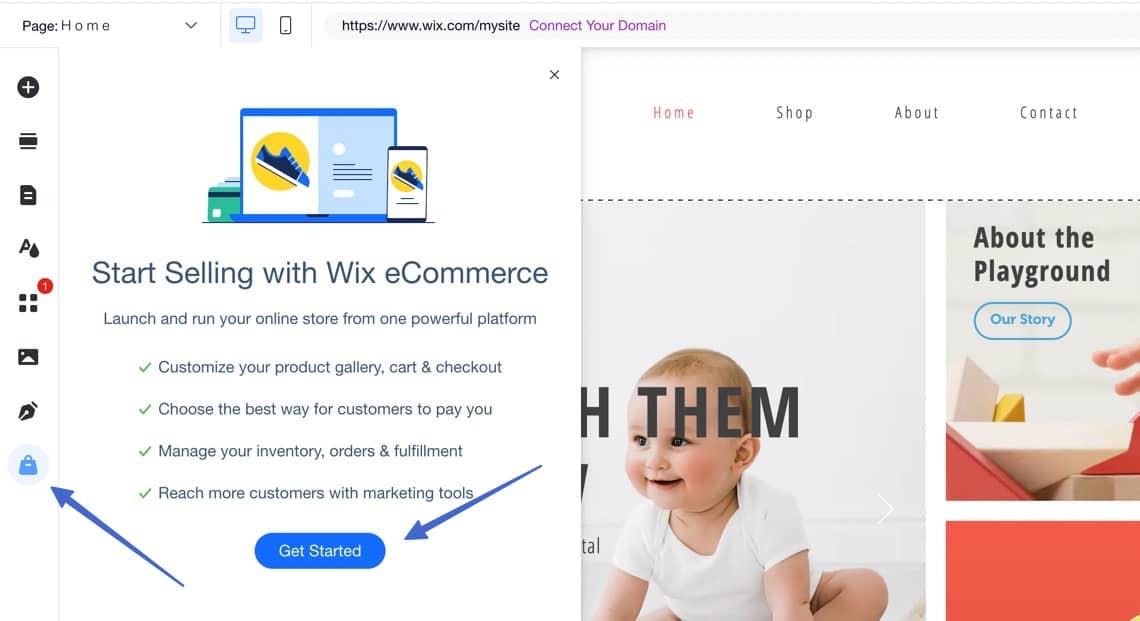 This shows a section for direct access to the Wix Stores dashboard. Here, you can go to the dashboard for control of the ecommerce part of your site, while also accessing all your settings from the standard Wix editor.
Click on Add Products.
In the Wix Stores Dashboard, this area is accessible by going to Store Products > Products.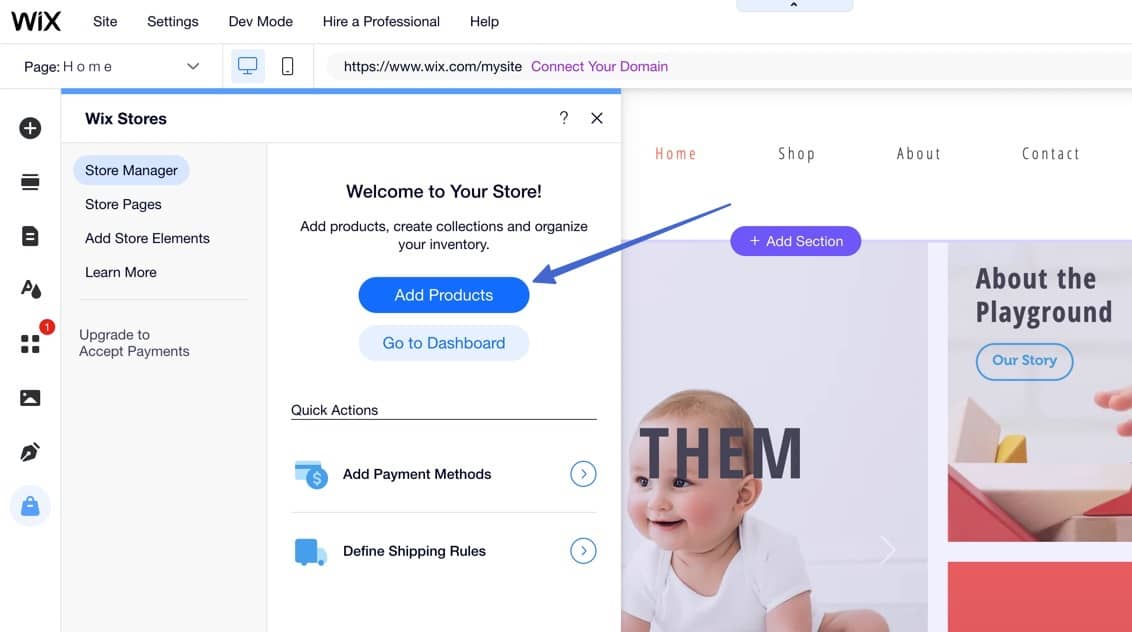 You'll see a list of all products in your shop. Feel free to edit/delete the ones added by your template.
Select the Add Product button to continue.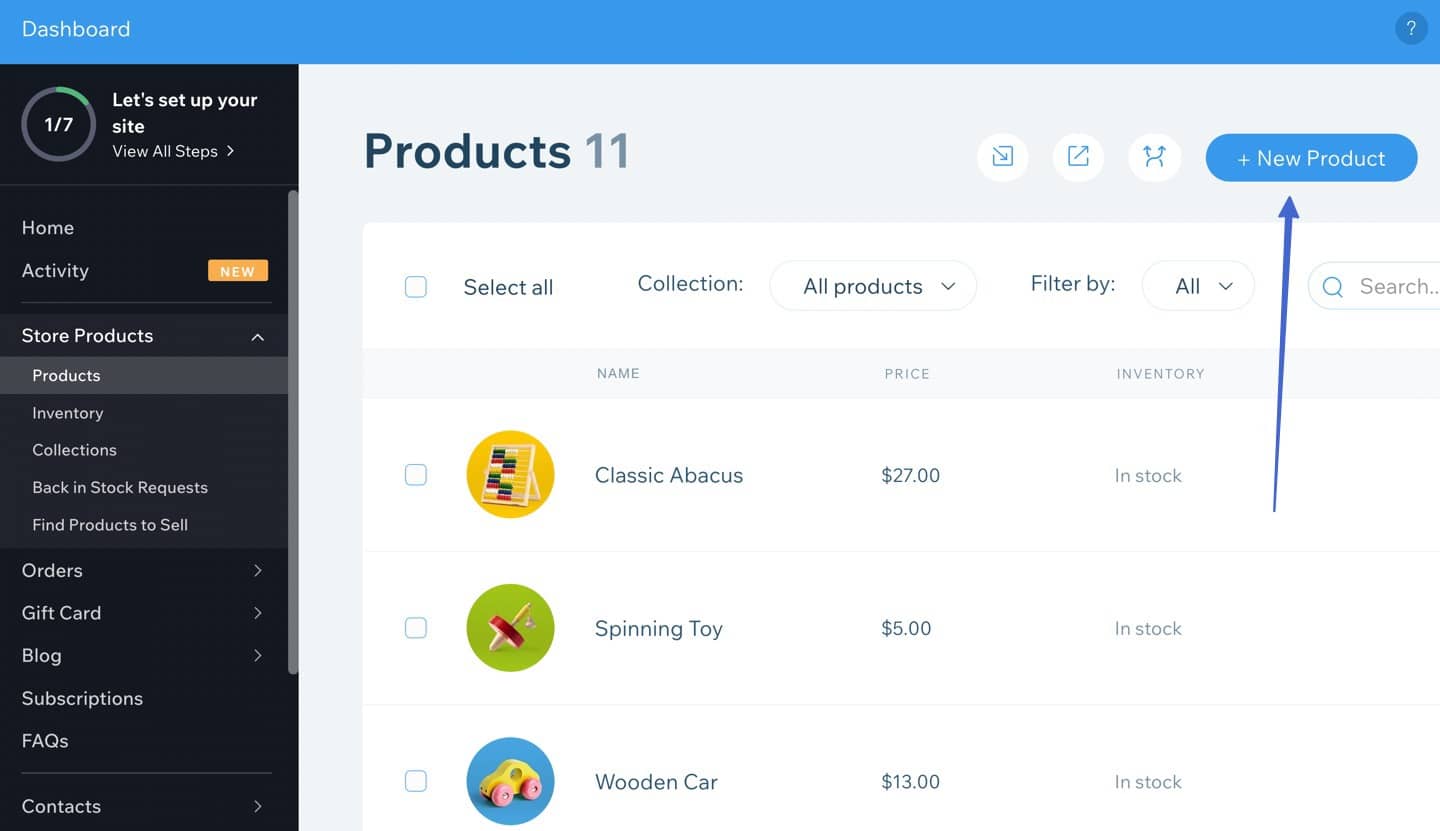 Pick whether you'd like to sell digital or physical products.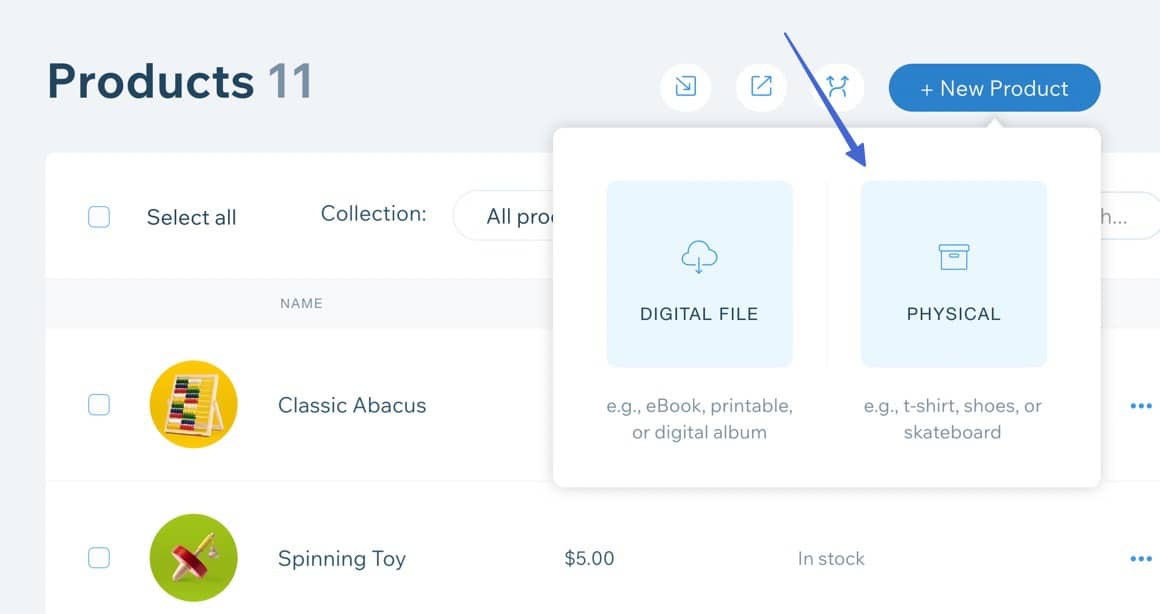 Once inside the product page editor, complete the following actions:
Fill in the product title
Add images or videos
Check the box to "Show in online store"
Add the item to whichever collections you want
After uploading media, it all appears for you to reorganize.
Scroll down to access more product options, like:
A Ribbon field for showing a special "Sale" or "New Arrival" ribbon
The Description field
Promotional tools
Fulfillment options
The Brand field
Feel free to create additional info sections for:
Return policies
Care instructions
Sizing
Shipping
In the Pricing area, type in a price, then choose settings like:
If you want to have a sale
To show the price per unit
To set the cost of goods (for calculating the profit and margin)
Finally, examine all additional features available for products in Wix:
Let customers add custom text to products for personalization
Include product options (variants), like for sizing, colors, and materials
Choose to track inventory and set a reminder if the product is in stock
Add the product to any subscriptions you plan on selling
Ready the product for SEO
That's it! Click the Save button to add the product to your Wix store.
You'll see the item in your product list.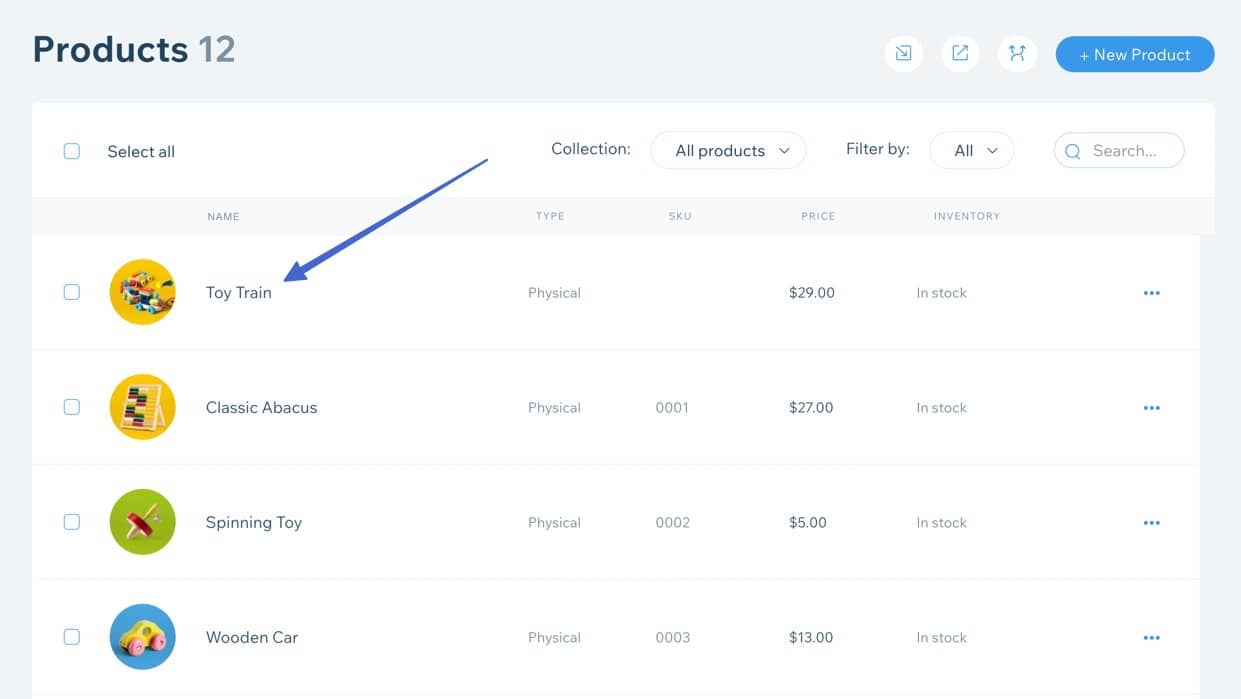 As well as on the frontend of your site, assuming you made it visible.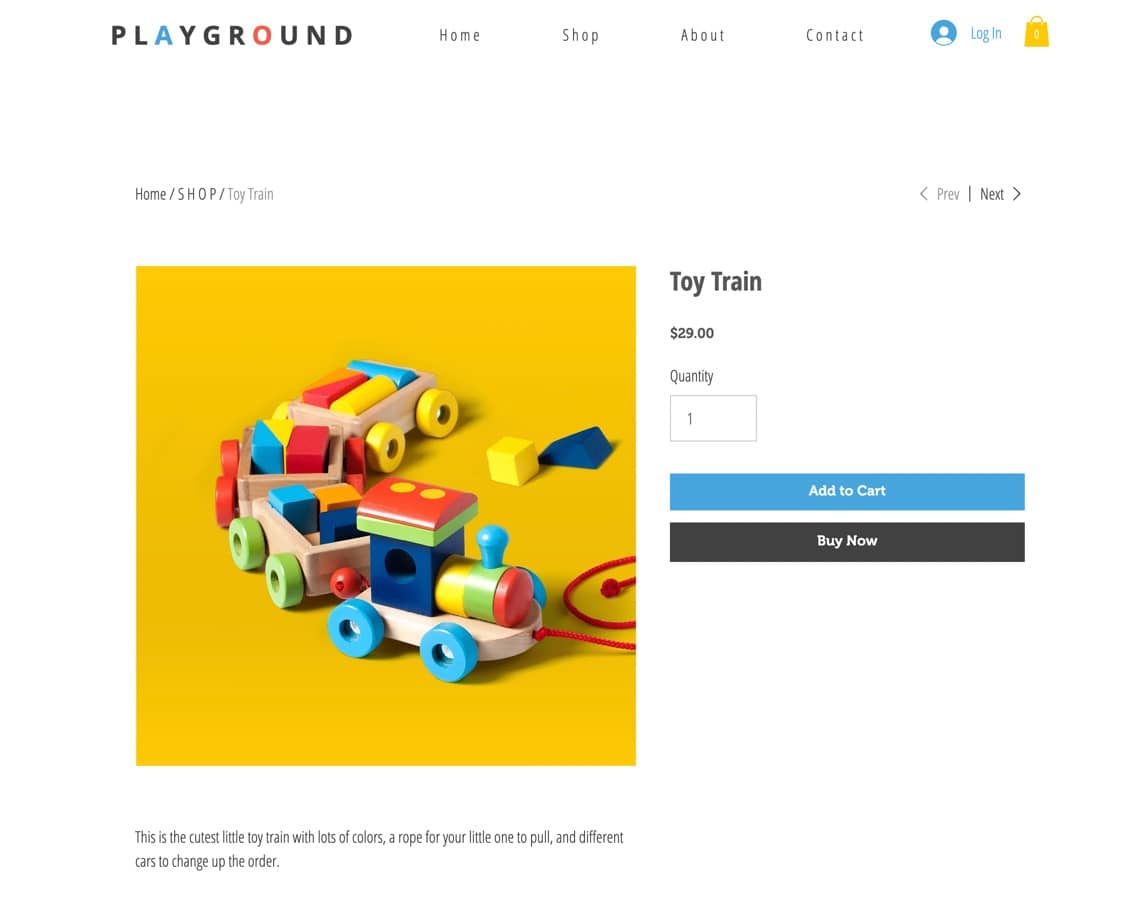 5. Set up Wix payment methods
To complete sales and transfer money to your back account, you must configure a payment processor and also decide which payment methods to accept.
To do this, go to My Store from the Wix editor, then Add Payment Methods.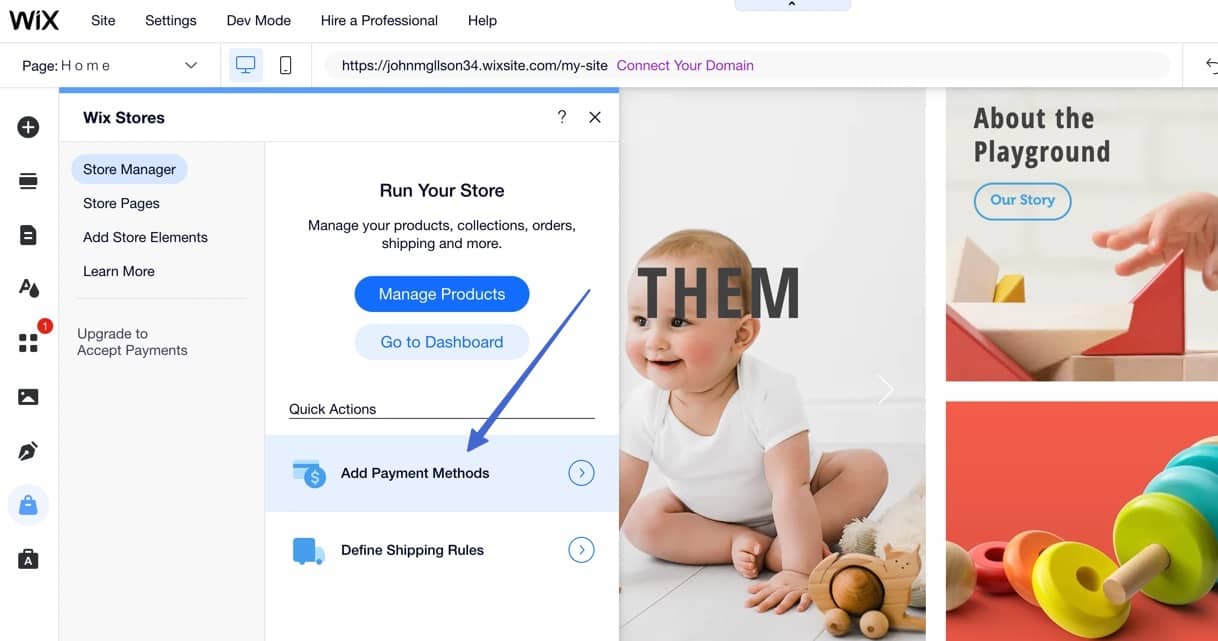 As an alternative, from the Wix Stores dashboard, go to Settings > Accept Payments.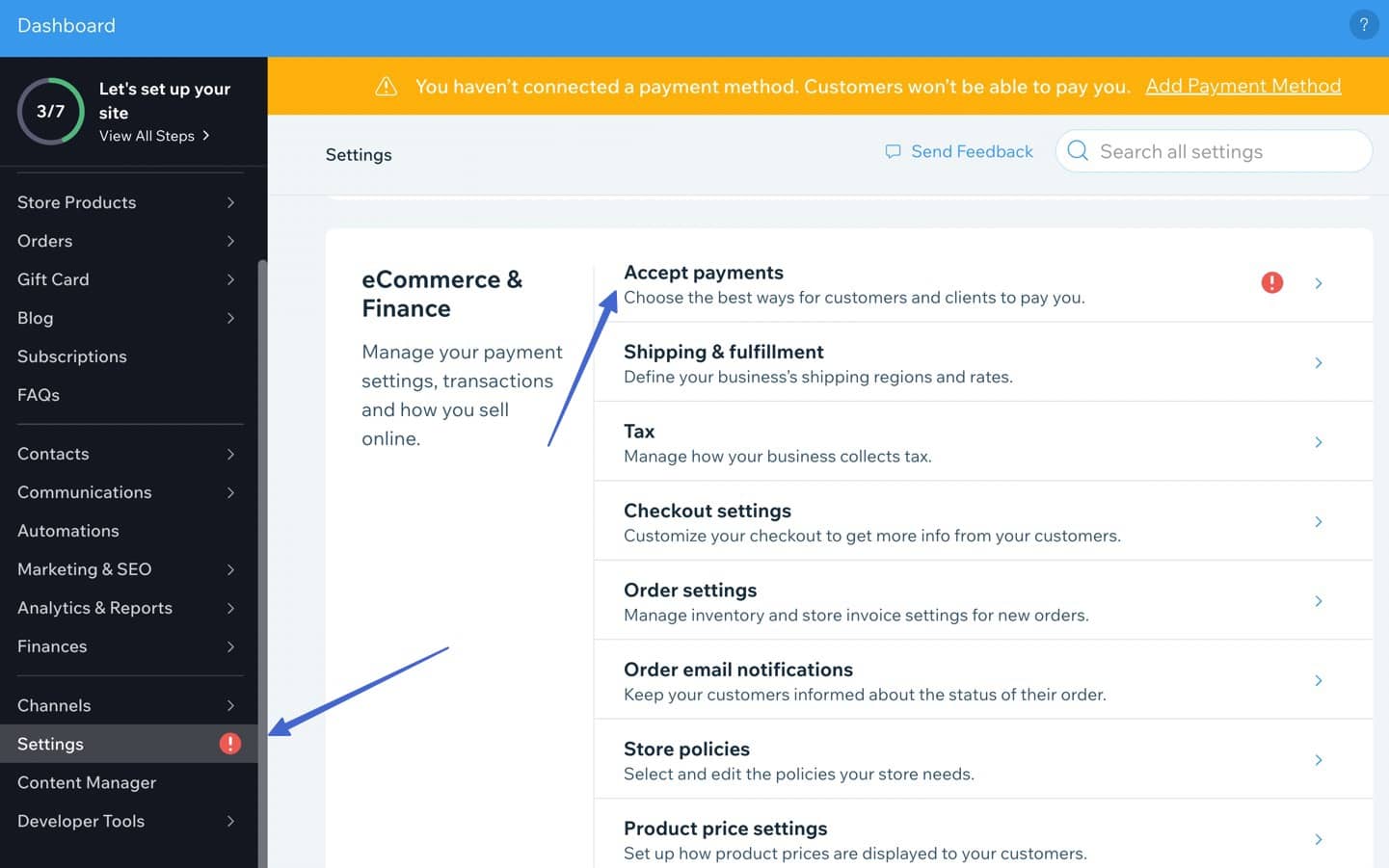 Click Connect for all payment processors you want to add.
The most common and easiest option is to Accept Credit/Debit Cards with Wix.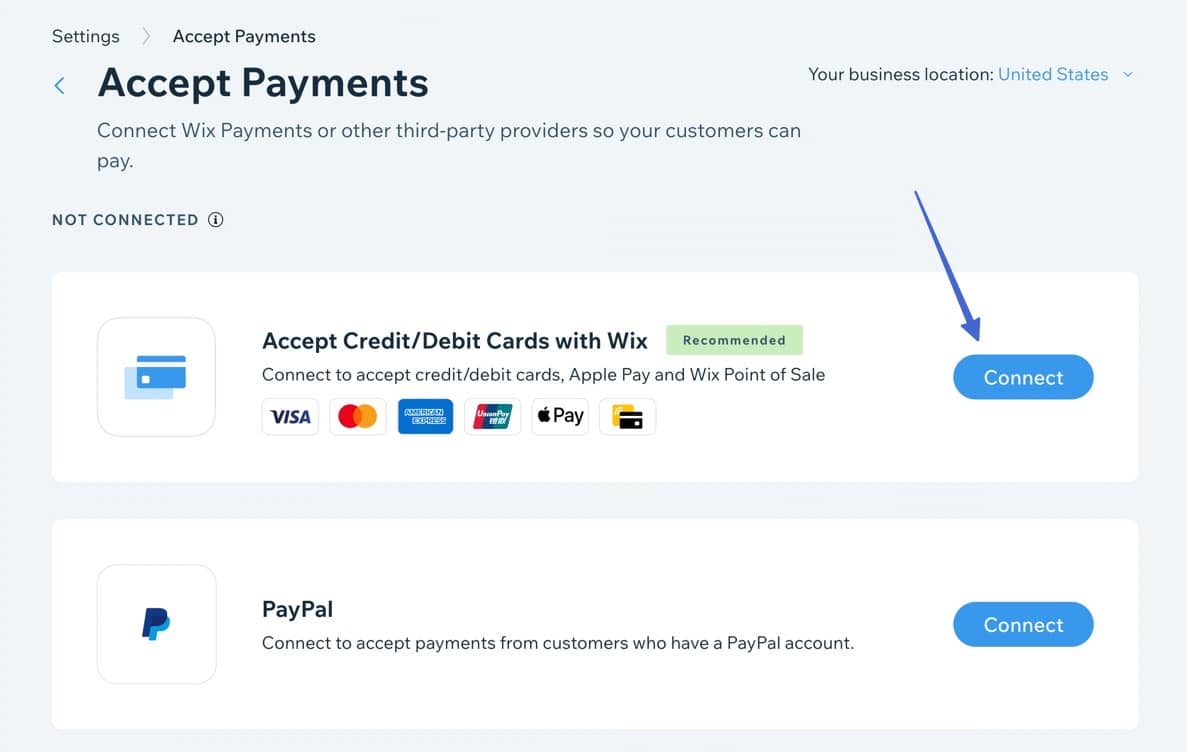 Mark your desired payment methods; the more the better. It's prudent to accept debit/credit cards, Apple Pay, and maybe the Wix POS if you're running a physical store as well.
Click Continue.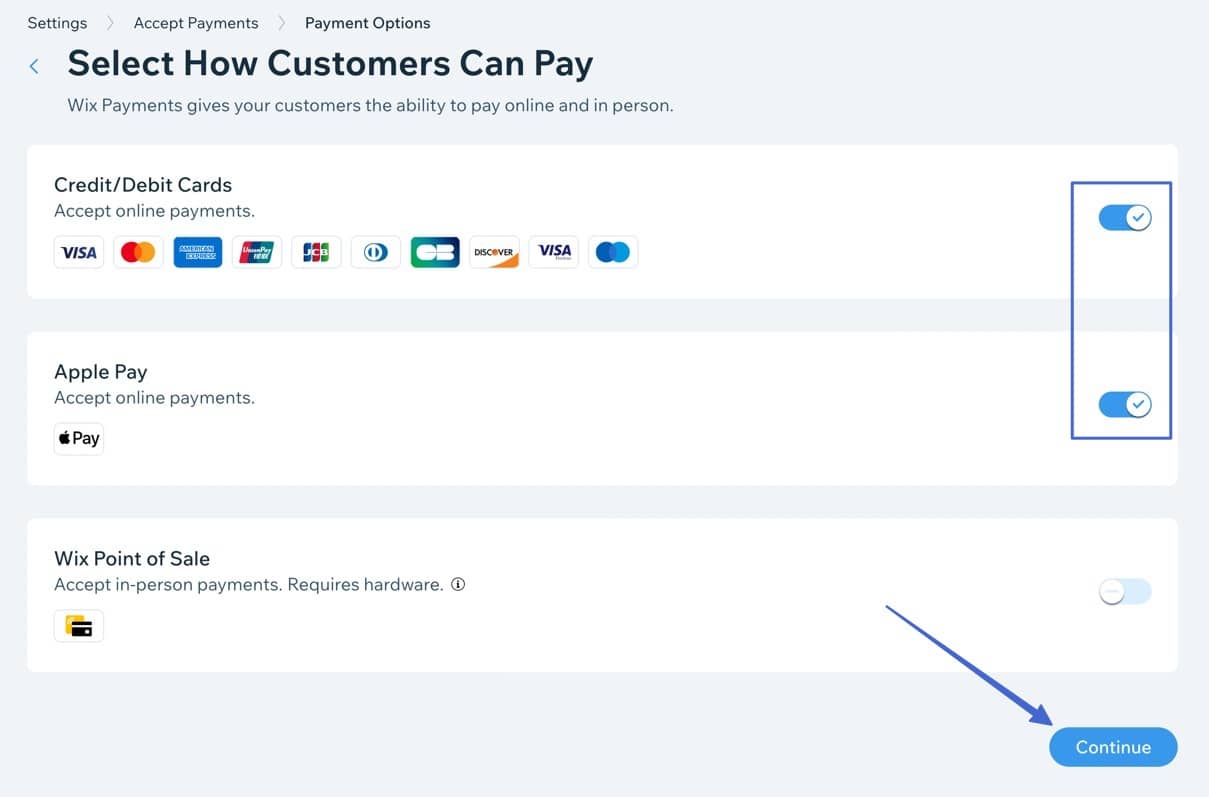 You'll see a message that Wix Payments is connected, but that's not really the case.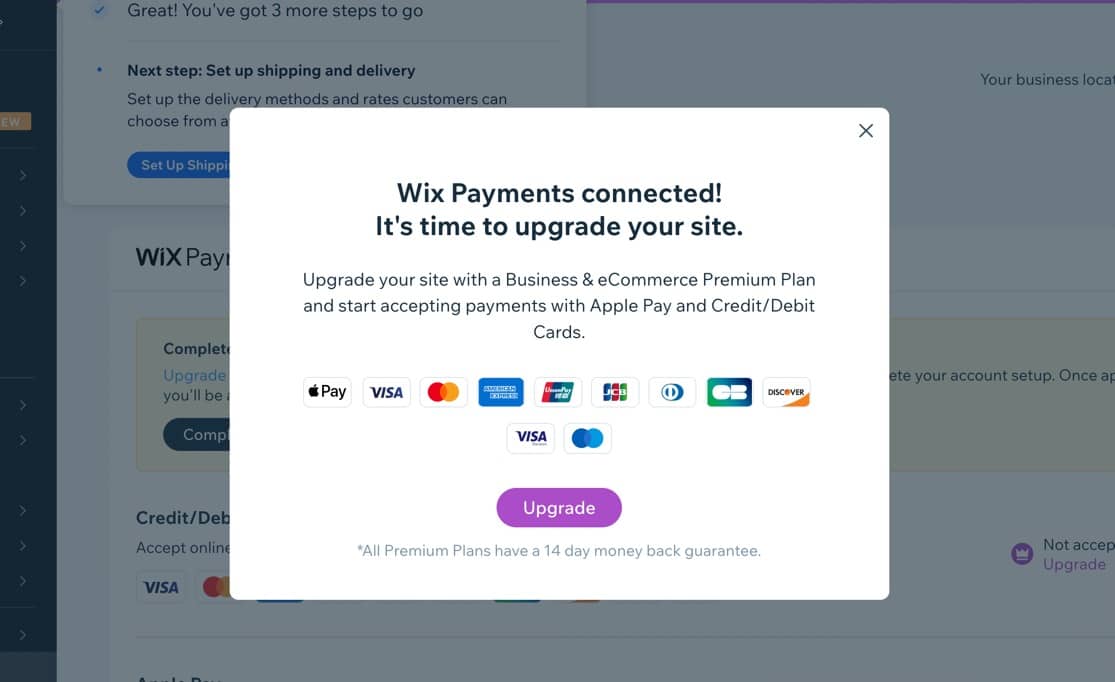 Close that message, and select the Complete Setup button.
This is the actual evaluation process to confirm your identity and link to your bank account.
The form asks for:
Business type
Personal details like name, date of birth, and social security number
A photo ID
Address
Business description
Bank account details (to receive your payouts)
Click Submit. You can start accepting payments after you're accepted!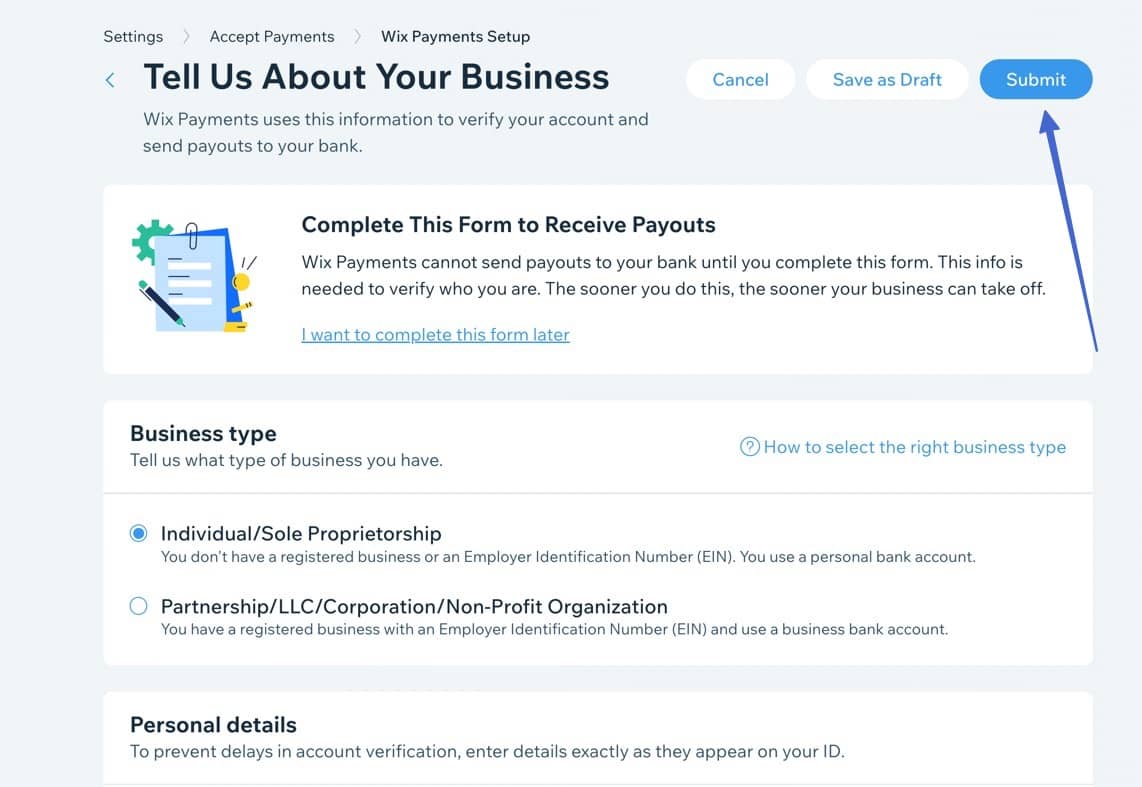 6. Adjust your store's core pages as needed
Under My Store > Store Pages, there's an area to look at, and customize, your "Store Pages."
Wix autogenerates all of these for you. But you may want to customize how they appear.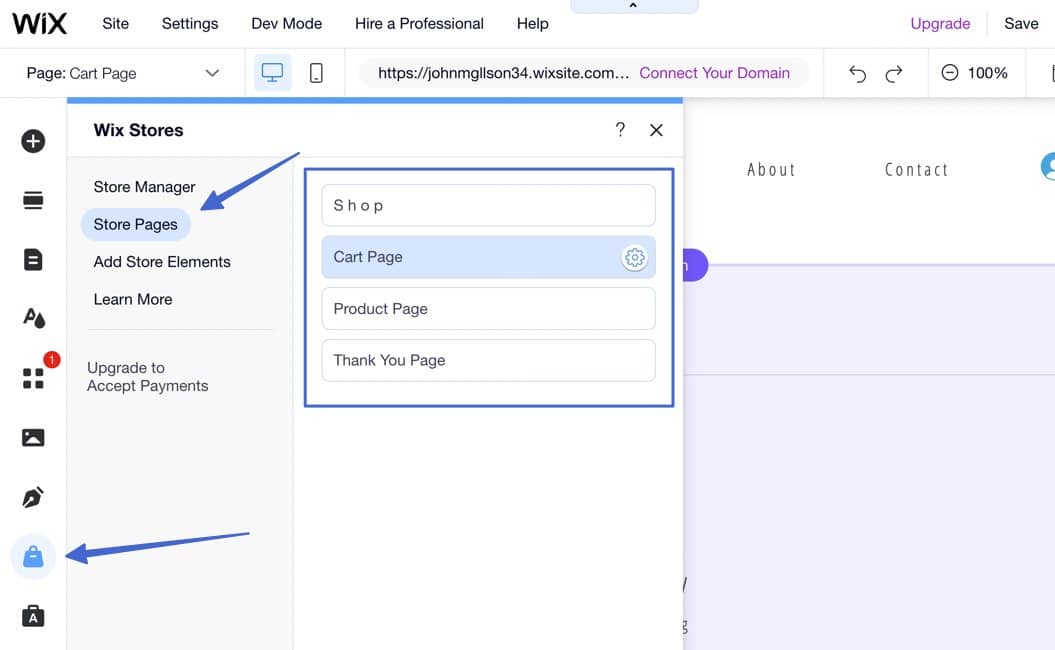 It's possible to open these pages:
Shop
Cart Page
Product Page
Thank You Page
Each of them open in the standard Wix editor for global customizations.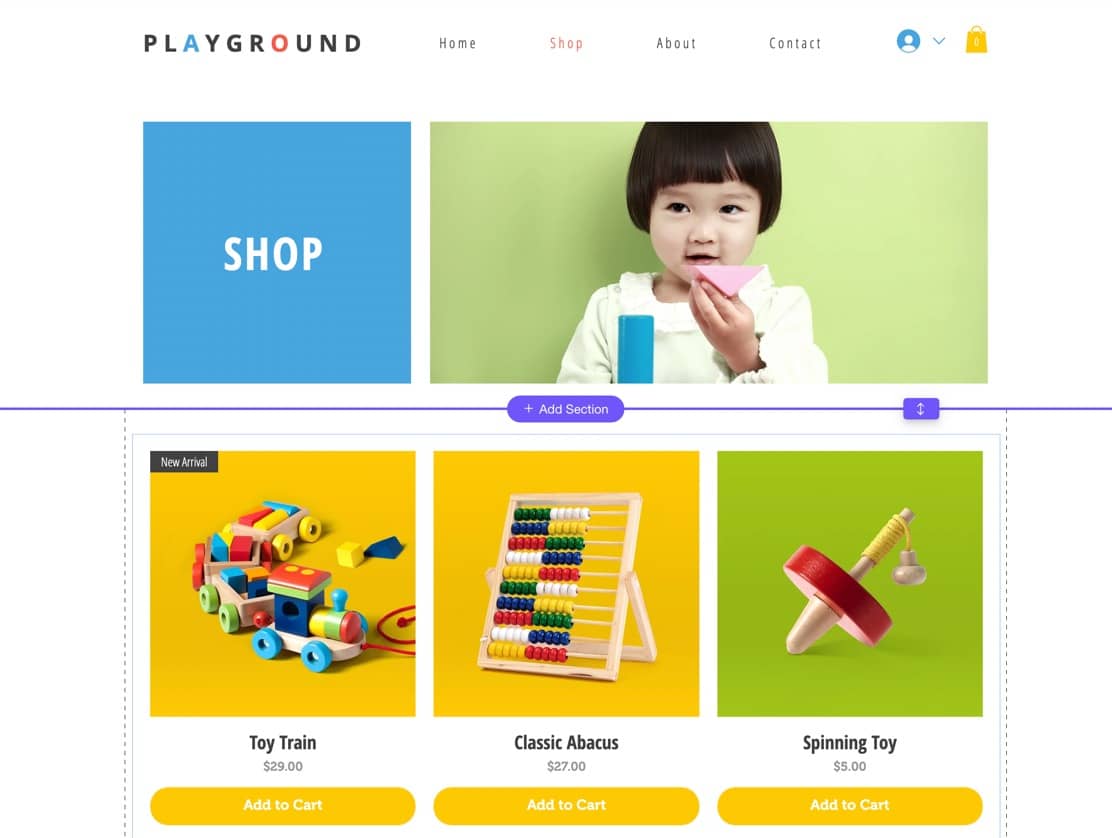 7. Set up shipping rules on Wix
Shipping rules come easy when learning how to make an online store with Wix.
First, go to Settings > Shipping & Fulfillment in the Wix Stores dashboard.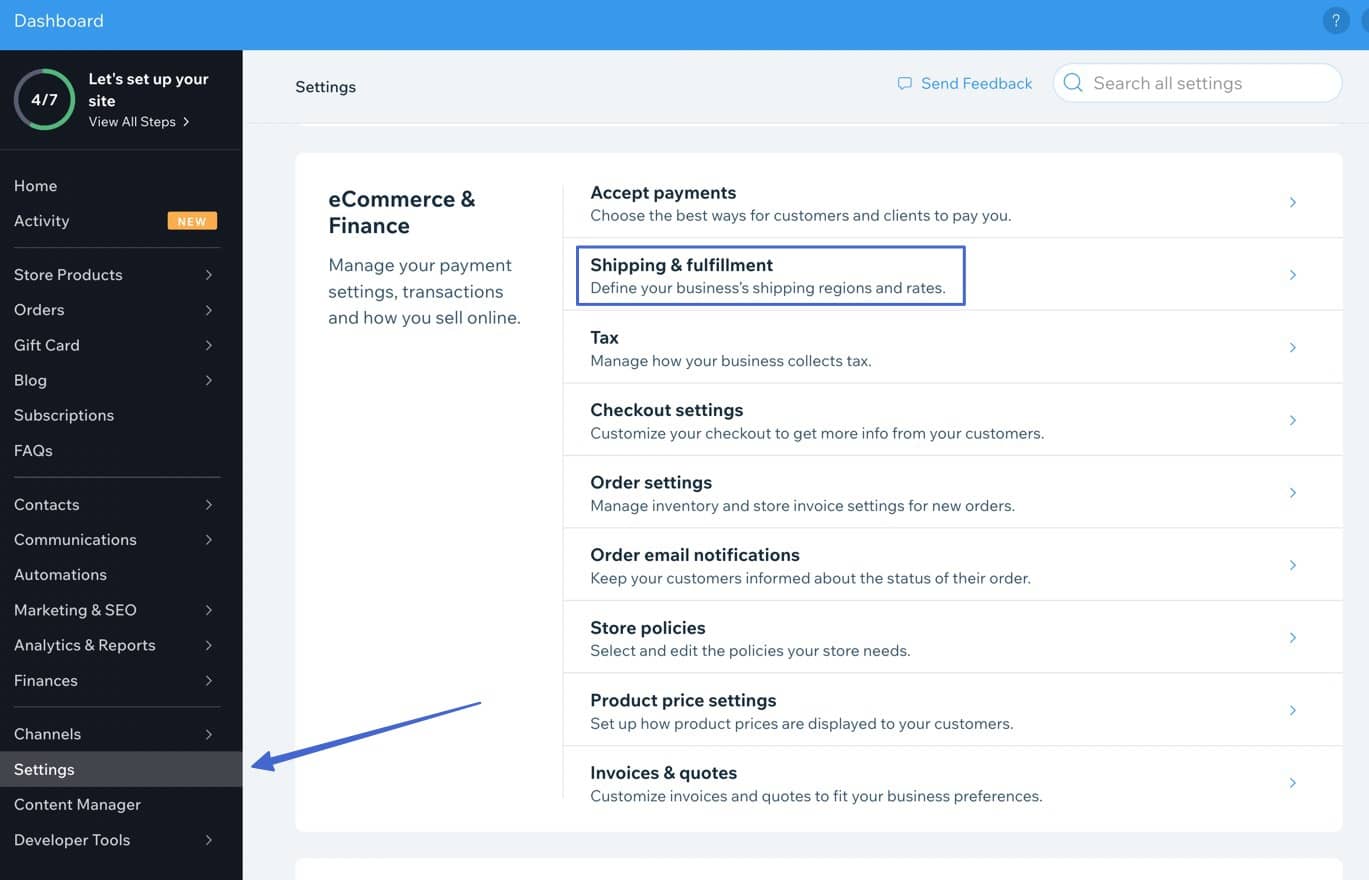 Either:
Add a custom shipping region
Or:
Edit preset shipping regions like Domestic and International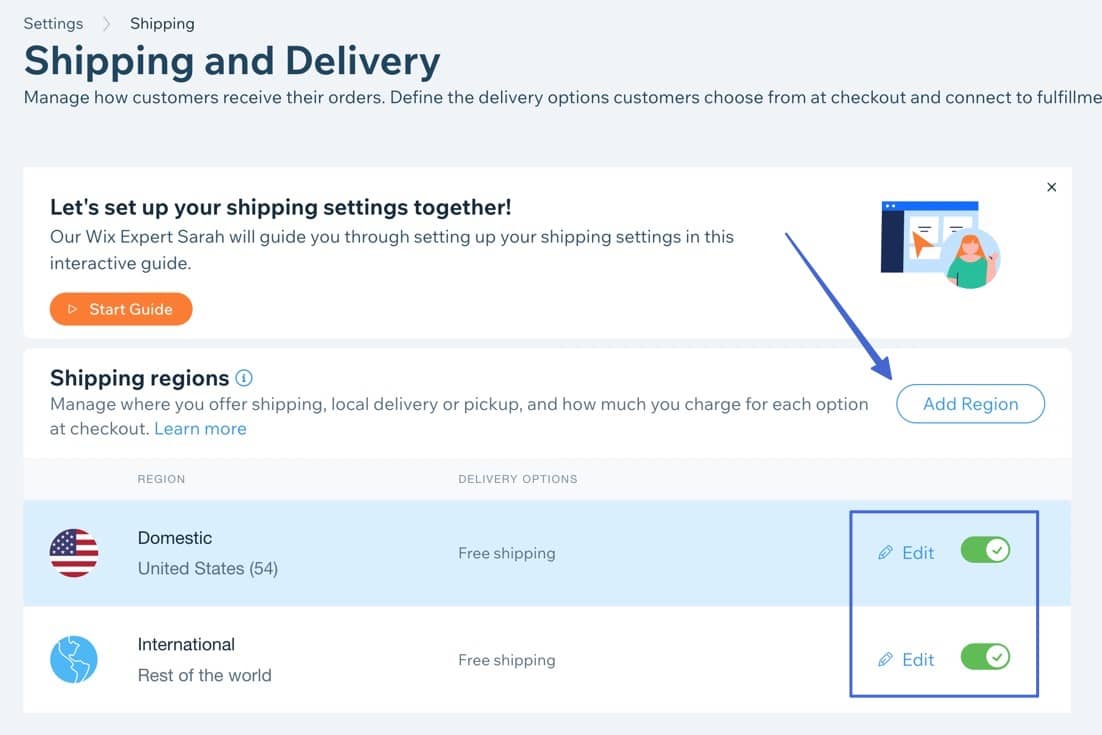 You can get specific with your regions and set rules for how shipping is calculated.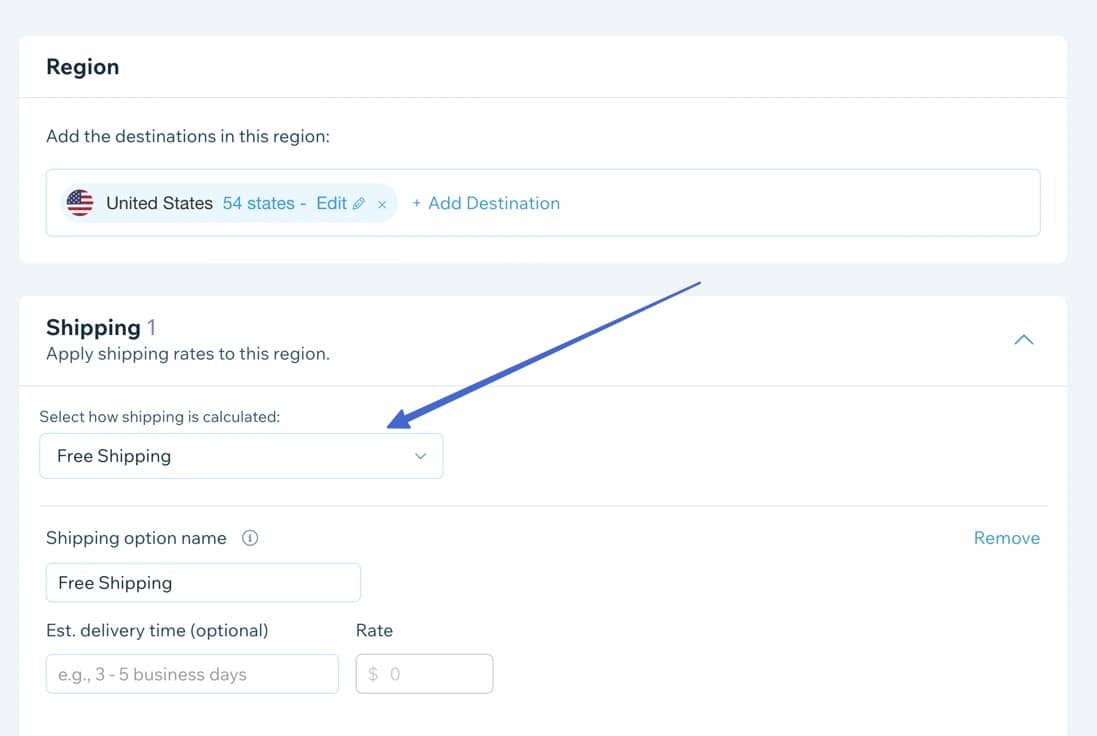 Shipping rules include:
Free shipping
Flat rate
Rate by weight
Rate by price
Rate by product
USPS calculated rate
You also have local delivery and pickup available.
Click Save to complete the process.

8. Configure tax rates as needed
To set taxes on your Wix store, go to Settings > Tax in the Wix Stores dashboard.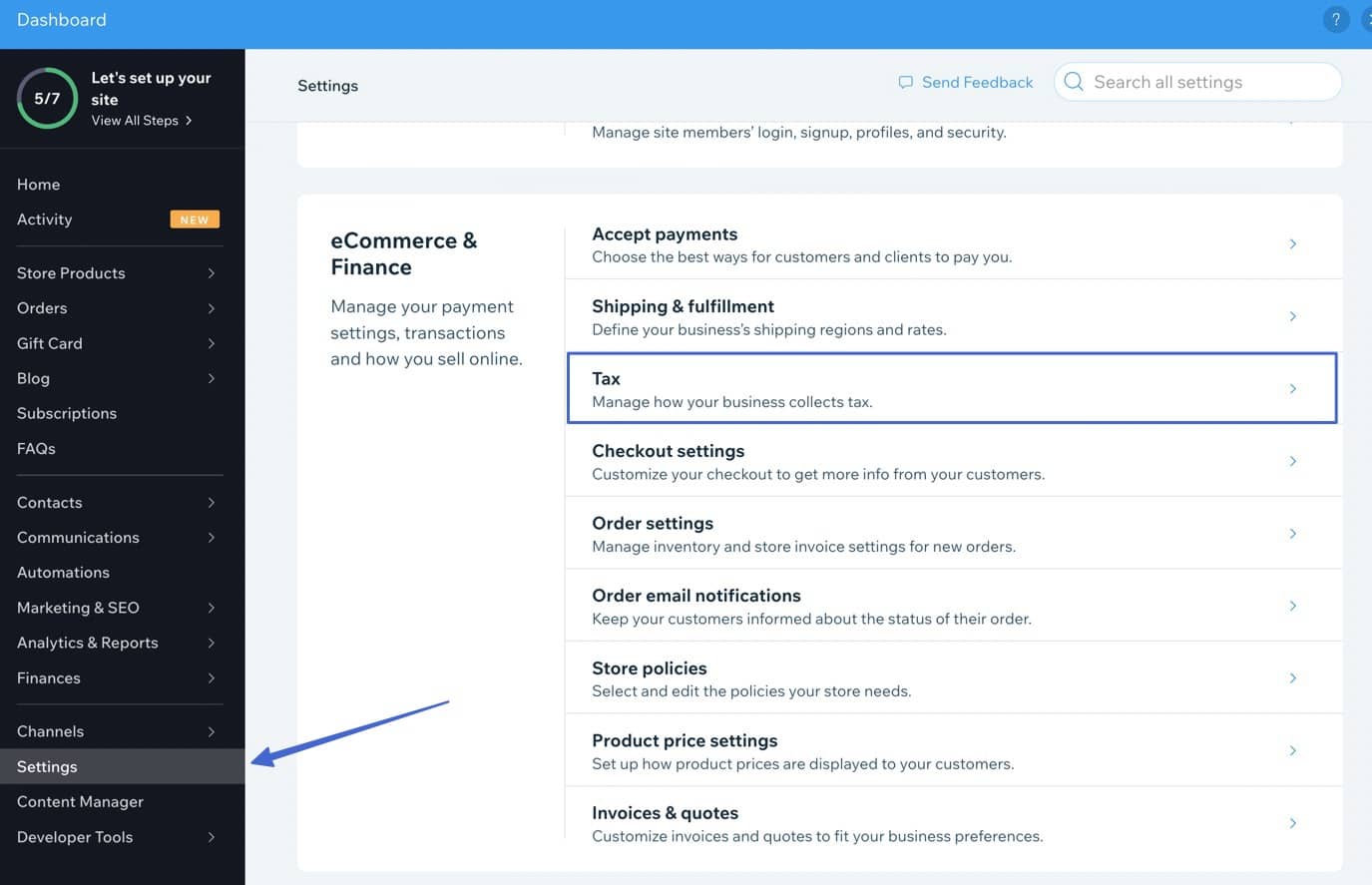 One option is to automate all sales taxes with the Avalara app.
Or, choose the Add Country button to set rates manually.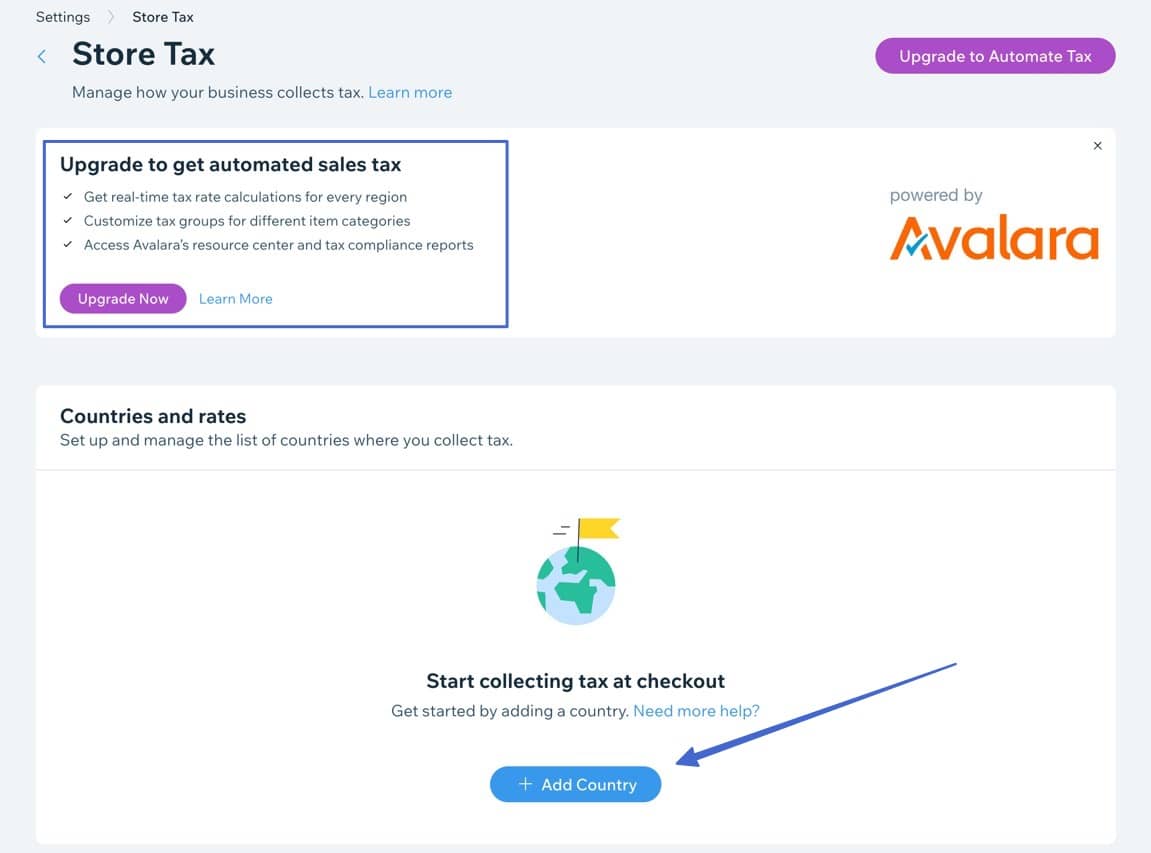 Simply complete an internet search for the right tax rates for each region, then type them in.
Hit Save when you're done.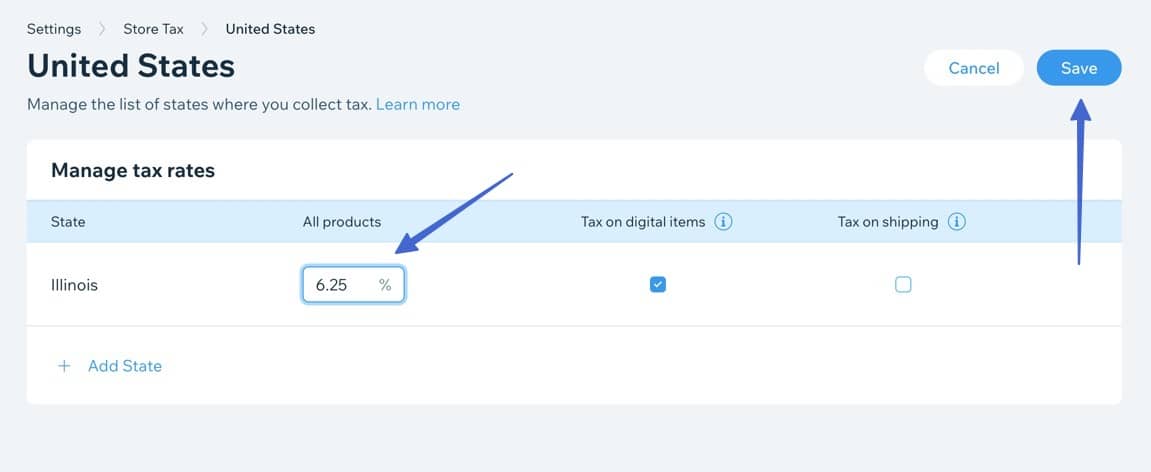 9. Connect your domain name and launch your store
The final step 🤗 is to link a domain to replace the testing subdomain from Wix.
In the Wix editor, click Connect Your Domain.
Choose to either:
Or:
Connect a domain you already own.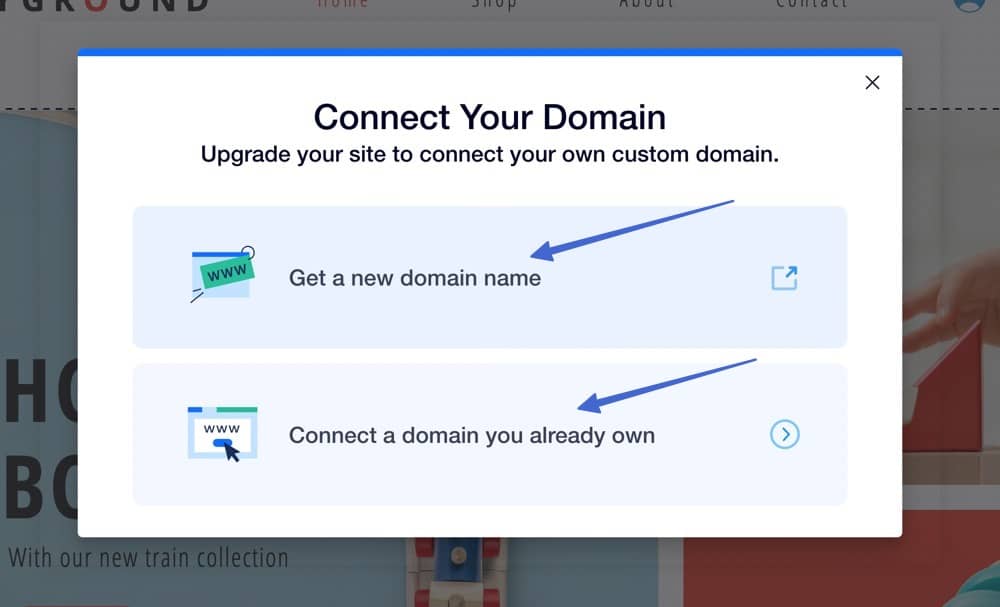 In this step, you must finally select a Wix plan. Choose from the Wix Business and Ecommerce plans for online store functionality.
After that, you'll walk through the checkout process, make your payment, then Wix helps you purchase or transfer a domain to replace the subdomain.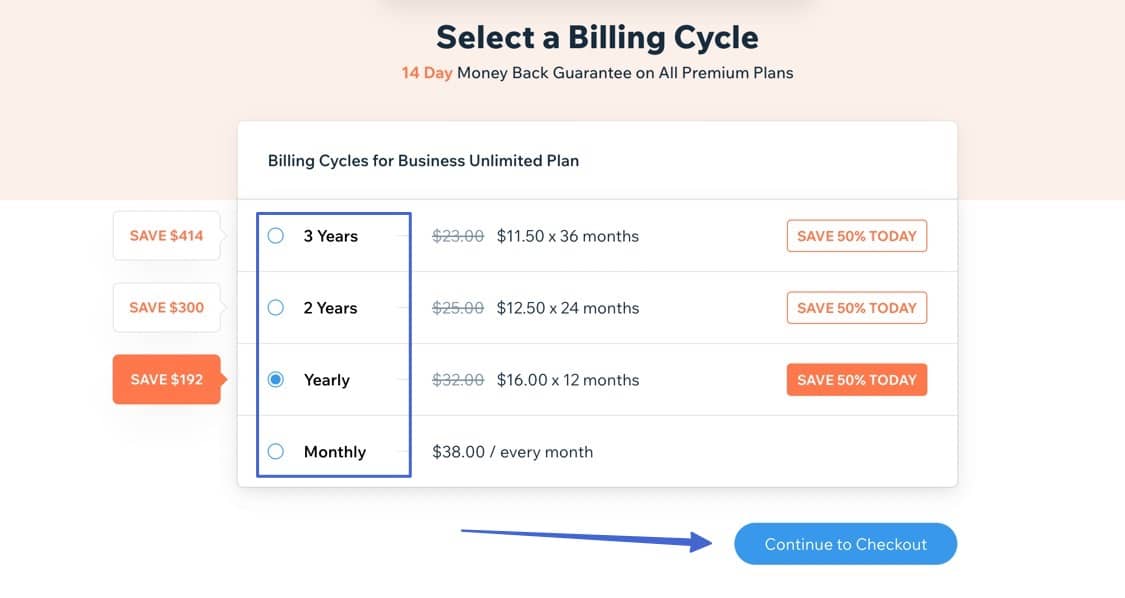 And that's how to make an online store with Wix! 🦸
Create your Wix ecommerce store today 🚀
That wraps up our Wix ecommerce tutorial. To learn more about Wix and/or how to improve your Wix store, you might want to check out 🎁 these other posts:
Are you building a site with Wix? Still have any questions about how to set up your store? Let us know your thoughts in the comments.
…
Don't forget to join our crash course on speeding up your WordPress site. Learn more below: