Why would you need Jira alternatives anyway? Well, in all honesty, Jira Software is indeed impressive. Atlassian – the company behind it – has not only built a great development and project management tool but also lined up a whole range of other tools that integrate with the main package (handling things like documentation, help desk, etc.).
The first time I wrote this article was more than six years ago, and at that time Jira's pricing compared to a lot of the free Jira alternatives out there (like the ones featured on this list) was not competitive. There was no free plan, and the pricing structure was considerably more expensive.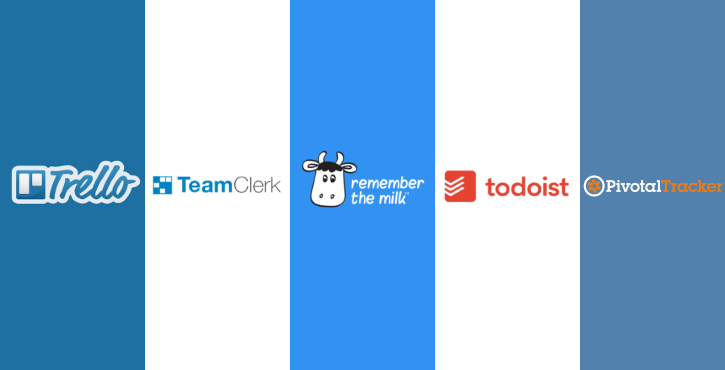 This is why many people were looking for some free Jira alternatives, to make their team more productive without the high costs. These days, if your team has no more than ten people, then Jira also has a free plan for you. However, that doesn't mean the other free Jira alternatives aren't worth trying out.
Before we take a look at each one closely, let me quickly review Jira's two main premium plans with you:
There's the Standard Plan, which runs for $7.75 per user, per month, and comes with up to 250 GB of storage space with customer support during business hours only. Then there's the Premium Plan, which is priced at $15.25 per user, per month, and offers unlimited storage space, with 24/7 customer support.
There's also an Enterprise Plan but you have to reach out to them to get pricing on that. All of the premium plans, including the Enterprise Plan, support up to 35,000 users, which is way more than enough for most teams.
There are also several add-ons (like the Confluence collaboration add-on), which also previously did not have a free plan when I originally wrote this article. The pricing for Confluence currently looks like this:
With that said, let me be direct … while Jira has made their pricing structure more competitive, there are still some really good free Jira alternatives on the market.
This is exactly why you're here today!
So, without further ado, below are the top four free Jira alternatives:
Free Jira alternatives
1. Trello (trello.com)
I've been a Trello guy for a while now. I like the design, the simplicity, and the overall freedom that this tool gives me. Under the hood, it's a rather crude solution, I have to admit. I mean, there isn't much in terms of helping you manage your projects. But, because of it, Trello is incredibly flexible, and it leaves it up to you to create your own systems in it.
At the same time, it has some great built-in mechanisms that make the Trello model usable. For instance, there's commenting, file uploading, drag-and-drop organization, and integrations with time-tracking and invoicing apps like Harvest.
Basically, Trello organizes your workspace into separate boards » each board has individual lists » and each list has individual cards. You can take all that, re-align it however you wish, and put whatever info you want in there. This freedom makes it one of the top Jira alternatives available.
Note: Keep in mind that Atlassian bought Trello, so it is owned by the same company as Jira. I haven't seen any bad changes in terms of the interface, only a push to get users to pay for the premium version of Trello and integrate with Atlassian products.
Pricing
Free Plan – $0
Standard Plan – $5 per user, per month
Premium Plan – $10 per user, per month
Enterprise Plan – $17.50 per user, per month
The prices above reflect the per month price when purchasing an annual plan. Month-to-month plans are slightly higher, and run for $6 and $12.50 for the Standard and Premium Plans. The Enterprise Plan is only available as an annual purchase.
Main Features
Unlimited boards (free plan is limited to ten boards per workspace), lists, cards, members, checklists, attachments, etc.
"Power-Ups" (add-ons). You get a couple for free, but to integrate Trello with outside tools (MailChimp, SurveyMonkey, Github, Slack, etc.) you need Trello Business Class.
Basic integrations with Box, Drive, and Dropbox.
File attachments from your computer or cloud storage services.
Due dates and checklists.
A calendar view.
Email notifications and the ability to reply to a comment through email.
Is Trello right for you?
If you already have a system/methodology of work established, and you need a tool where you can implement that methodology and execute it effectively, Trello is a good way to go, and a good Jira alternative to consider. It's incredibly flexible, really intuitive and easy to use. We like it for planning, tracking, and moving projects forward in a simple, effective manner. It's also great for team collaboration.
Remember The Milk labels itself the "smart to-do app for busy people." And that message seems to be very well on point, which makes it a nice free Jira alternative.
Remember The Milk is your friendly to-do list helper, I would say. I mean, it's well suited to handle any professional matters you might have in your life, but it seems to me that it is more geared at making your everyday, personal life easier … helping you with things like shopping, picking up kids from school, and not missing that concert on Saturday.
After all, the tool is called Remember The Milk, and not "Remember That Big Work Project," isn't it? That being said, there's a lot of professional-level modules in Remember The Milk that make it a viable solution for most project management purposes and a good example of Jira alternatives.
Also, it has some great keyboard shortcuts, which makes working with the tool really quick. There are sub-tasks and lists of tasks, which can very well serve as a nice way to manage whole projects. And, last but not least, there's drag-and-drop support.
Pricing
Basic Plan – $0 – share your lists with 2 people.
Pro Plan – $39.99 per year – a lot of cool additional features like unlimited sharing, file attachments, and color tags.
Main Features
Web, desktop, and mobile apps.
Built-in integration with Gmail, Google Calendar, Twitter, and Evernote.
Adding tasks via email, Twitter, and Siri. There's also a Smart Add feature that predicts what you're typing and then breaks up all of your details after you only have to type them into one field.
Delegate tasks to others.
Share lists of tasks with other users (up to 2 users on the free plan).
Sub-tasks and search operators (pro feature).
Drag and drop support.
Task coloring and priorities.
Reminders that get texted, emailed, sent to the app, or through Twitter.
Hundreds of themes to customize the app.
Is Remember The Milk right for you?
Remember The Milk is a great Jira alternative for small teams as well as individuals that like for their to-do and project management tool to be able to handle everything, from personal life to professional responsibilities. It's a great, general to-do list tool. Many small teams might find it attractive, especially after upgrading to the fairly affordable Pro version.
3. Todoist (todoist.com)
Todoist is one of the main tools out there that uses the Getting Things Done (GTD) methodology right from the get-go. Every task in Todoist can be delegated, scheduled, postponed, or moved to a different inbox. Plus, an added benefit is that you can also use it in teams – a feature that's very handy to have when talking Jira alternatives.
There are apps available for nearly all devices, and they all seem to be very well-designed.
Furthermore, Todoist lets you organize the things you have going on into individual projects, but you also get a range of other useful features, from sub-tasks, sub-projects, recurring tasks, to reminders, comments, task collaboration, or even productivity tracking through nice "karma" scores.
In a sentence, Todoist is a great tool to get your – and your team's – tasks done, and thus a viable free Jira alternative.
Pricing
Free Plan – $0 – 5 active projects, 5 people per project.
Premium Plan – $4 per month – 300 active projects, 25 people per project.
Business Plan – $6 per user, per month – 500 active projects, 50 people per project.
The prices above reflect the per month price when purchasing an annual plan. Month-to-month pricing is slightly higher, and runs for $5 and $8, respectively.
Main Features
Multiple apps available.
Collaborate on shared tasks.
Sub-projects, sub-tasks.
Notes and file attachments (premium).
GTD-friendly.
Task priorities.
Recurring due dates and task priorities.
Automatic backups (premium)
Team billing and member management (business)
Log-in tracking (business)
Is Todoist right for you?
If you run your business and your projects in tune with GTD, this tool can be a great solution for you. Todoist gives you excellent task management features, good project management overall, and good teamwork mechanisms. Also, the Premium and Business plan upgrades are cheaper than Jira.
PivotalTracker isn't a Jira clone, but it's the closest thing to that compared to the other Jira alternatives on this list. PivotalTracker offers boards, projects, and tasks, but it begins the organization process by asking users to create "stories." This might be a question about what users want on a website or maybe a task that needs completing by a certain deadline. Regardless, it all begins a conversation with other people in the organization.
What's interesting is that PivotalTracker tries to avoid traditional timelines and instead automatically calculates how quickly you and your team works. This way, you have a more honest view of your team's potential for future projects.
The PivotalTracker interface is nicely structured, but it does offer quite a bit of flexibility if your team needs it. Overall, it's a wonderful option for teams that want to compare projects next to each other and understand how quickly jobs can get done. In short, PivotalTracker provides the most realistic project outlines on this list.
It's also nice to see that PivotalTracker has a free plan for small teams, and that the Startup Plan plan is only a monthly fee and only turns into a monthly per user fee once you hit 11 collaborators and get bumped to the Standard Plan. This makes it cost-friendly for small teams.
Pricing
Free Plan – $0 – 1 to 5 collaborators, 5 projects.
Startup Plan – $10 per month – 6 to 10 collaborators, unlimited projects.
Standard Plan – $6.50 per collaborator, per month – 11+ collaborators, unlimited projects.
Enterprise Plan – Must contact for details.
Main Features
The pricing is set up for scalability, so you shouldn't have to pay anything (or that much) as a small team, and you get upgraded to unlimited everything as you grow.
Create teams, add outside viewers, and start tasks within projects.
PivotalTracker skips timelines and automatically tells you when a project should be completed based on past performance.
Arrange your projects side-by-side and move your tasks from one project to another.
View beautiful visual graphs to see your team's health and project efficiency.
PivotalTracker provides some excellent integrations such as Zendesk, Slack, and GitHub.
Is PivotalTracker right for you?
PivotalTracker works wonders for those who want a more realistic planning and project management tool. It provides that classic Kanban board you would find in options like Trello and Jira, but helps to automate your workflow with more accurate predictions on when a project should be completed.
Final thoughts on free Jira alternatives
The four free Jira alternatives listed here all have their pros and cons. But so does Jira itself. Quite frankly, there's no one best tool out there that everybody should use. Like it usually does, it all comes down to your individual needs and your team's needs.

You might also be interested in:
At the end of the day, the tools presented here are free, so you have nothing to lose trying them all out, but just to make the choice easier for you, consider this:
…
Don't forget to join our crash course on speeding up your WordPress site. Learn more below: