44 Things I Wish I Knew Before Starting a Blog
Methods That Made Us Grow to Over 225,000 Visits / Month
Focus on what has already worked for others,
do not reinvent the wheel.
Starting a blog for the first time is an amazing, yet intimidating experience. Thinking that people are actually going to read – and even share – something you wrote. It's unlike any other feeling I can describe.
But it's not all rainbows and butterflies. Starting a blog is hard work, and there are a lot of pitfalls along the way. Especially if it's your first time.
So many pitfalls, in fact, that we've come up with a full list of 44 things we wish we knew before starting our first blogs. That way, you don't have to make these mistakes yourself!
So grab a coffee and get cozy, we're about to review everything we've learned in the past 5+ years on our way to 225,000 blog visitors a month.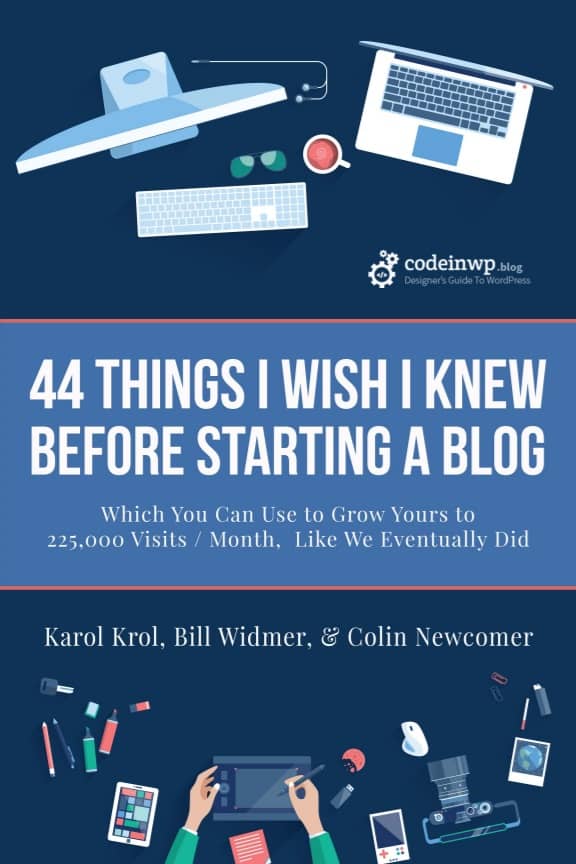 From the book you'll learn