Whether you run a professional blog or an e-commerce website, having a digital content marketing strategy is key to the success of your business. However, you might not know where to start or which areas to focus on.
That's why we've put together a digital content marketing strategy template to help guide you through the process. By identifying important factors such, as your goals and target audience, and tracking key metrics, you can set up a campaign that yields results.
👉 In this post, we'll walk you through filling out a comprehensive template for your digital content marketing strategy. Let's dive right in!
A template for your digital content marketing strategy
Now, let's go over our template, which covers all the main areas of your digital content marketing strategy, from setting your goals to tracking your performance.
Here are the elements of a proper digital content marketing strategy that we're going to cover:
1. Goals
As with many projects, the first step is to think about your goals. Mainly, you'll want to reflect on what you want to achieve and what results you hope to see in the future.
Let's take a look at some possible goals for your content marketing strategy:
Make more affiliate sales
Promote your new online course
Increase engagement on social media
Reach a new audience
Drive more traffic to your blog/website
Grow your YouTube channel
You'll also need to decide if you want to focus on short- or long-term goals. For instance, if you're hoping to get signups for a course you're launching next month, you'll need a short-term plan. Alternatively, if you would like to generate more awareness about your products or services, that's something that will pan out in the long run. Therefore, you'll need to take a big picture view.
Once you've thought about the intent of your marketing strategy template, you can go ahead and create a document that includes the following:
Goal(s) List your objectives for this campaign (e.g., growing your email list, increasing engagement on your Facebook page, etc.).
Timeline Set a reasonable deadline for achieving these goals.
Target Write down any specific targets or Key Performance Indicators (KPIs) you may have (e.g., gaining 500 new followers by the first half of the year, making over 100 sales per month, etc.) [1].
Having a clear objective from the start can help you plan the rest of your marketing strategy more effectively. That's because it will give you a better idea of the type of content you should be designing and which metrics you'll need to track.
While it is okay to have more than one goal, we recommend that you create your strategy around one clear objective. This will help you keep your content tightly focused throughout your campaign.
2. Audience
The next step is to identify the people you want to reach. You might have already established a target audience when you set up your website or online business. If not, you may have a general idea of your typical reader or follower.
However, depending on your goals, you might have to target a new demographic or select a particular segment of your existing audience.
The best way to get a better sense or your audience is to create a persona for your strategy. Essentially, you'll create a fictional profile of the type of person you want to reach.
Here's what to include in your persona's profile:
Demographic This can include age range, location, gender, educational background, etc. Keep in mind that it's okay to narrow it down here. Sometimes, when you try to appeal to too many, you end up appealing to none.
Interests You might focus on broad interests, such as budget travel or healthy cooking. On the other hand, you can focus on more specific ones, such as starting an online business or making crafts from recyclable materials.
Pain points These are common problems or dilemmas your audience likely experiences. For instance, they may want to start a blog but have no idea how to build a site. Alternatively, they might need to learn how to master Search Engine Optimization (SEO), but are struggling to find a helpful or practical course on the subject.
Creating a detailed profile will help you reach the right people. You might also consider doing some research about your existing audience to learn more about their pain points or interests, and how you can address them. For example, you could create a quick poll on your Facebook page to find out what your followers would like to see on your blog.
If you deliver online courses or have an educational podcast, another option is to ask your audience if there are any topics that they want to learn more about. If you don't use either platform, creating original, shareable forms and surveys is simple with tools such as Typeform.
3. Content
Once you've defined your goals and target audience, you can start planning your content. This might feel like the most challenging part of your strategy, so we'll break it down into steps. 👇
Step 1: Choose your topic(s)
First, you'll want to make a list of topics that you wish to cover. These need to appeal to your target audience, but they should also be designed around your goals.
For example, let's say you're trying to get signups for your upcoming "Blogging 101" course, and your target audience is made up of 20-35-year-olds who want to start a profitable blog. Potential topics might include:
Feel free to jot down any content ideas that pop into your head. You can then go through your notes and select the best topics for your digital content marketing strategy.
At this stage, it might also be a good idea to make a list of resources that you'll potentially need. This could include images, video equipment, and any particular software for creating and delivering your content.
Step 2: Identify your target keywords and search intent
Next, you'll want to identify the keywords that you want to target. This is particularly important if you're planning to create content for your blog or website.
You can use Google's Keyword Planner to find the right keywords: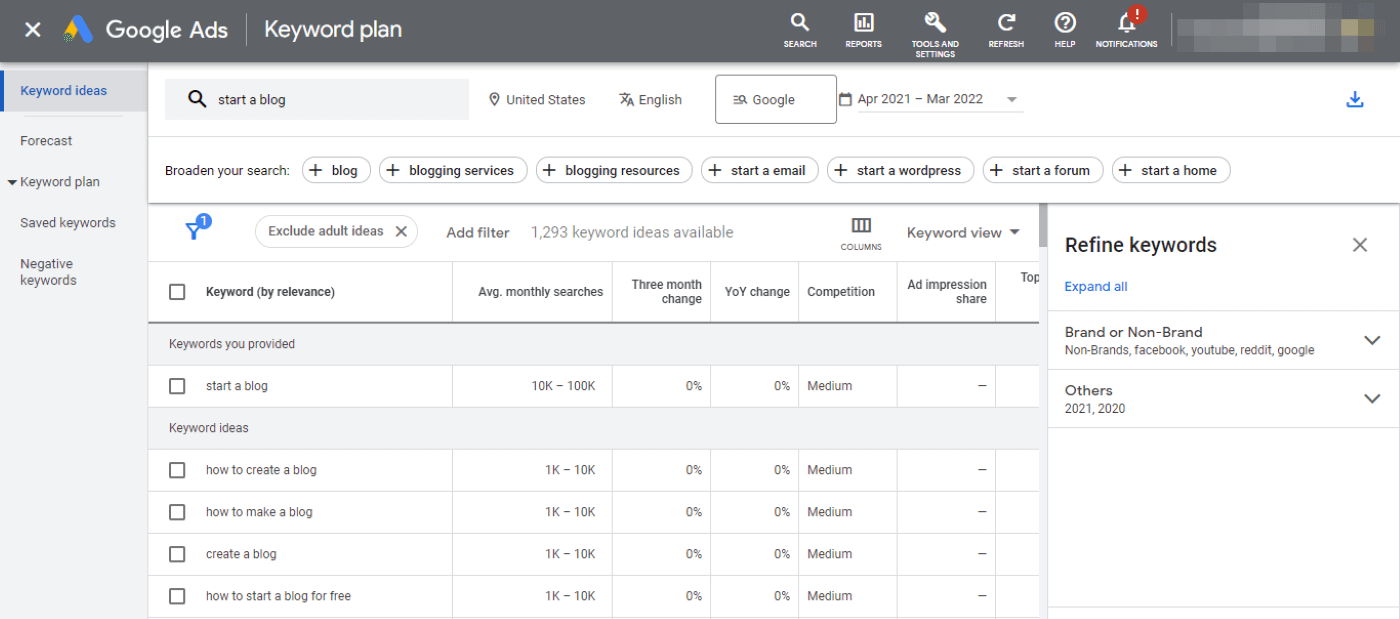 Ideally, you'll want to select relevant keywords with a high search volume and low competition. Similarly, you'll need to identify the user intent (also known as "search intent"). This is what the user is looking for when they type a particular search term into Google.
For example, if a user types in "how to make money from blogging," they're likely looking for a detailed guide on monetizing a blog. To satisfy this search intent, you might publish a post with helpful strategies, such as signing up for affiliate programs or writing product reviews.
Step 3: Establish the brand voice you want to use
Brand voice refers to the way you talk to your audience. It is a reflection of your personality. For example, you might have an informal and friendly voice, often using humor in your content.
If you've been blogging for a while, then you might have already established a distinct brand voice. However, depending on the purpose of your content marketing strategy, you might need to adjust your style or use a slightly different tone.
For example, if you're trying to raise awareness on a health issue, you might use a more serious voice. Likewise, if you're planning to share educational content, you might opt for a more professional tone.
Additionally, if you're trying to reach an international audience, you might want to avoid using slang or colloquial language. Non-native speakers might be unfamiliar with certain nuances, so you'll want to aim for a more formal voice. At this stage, it might be useful to revisit your target persona in order to get a sense of how your ideal audience may like to be talked to.
4. Channels
Now that you've planned your content, it's time to decide where you're going to publish it. You probably already have a main platform, such as your blog or newsletter, but you might be thinking of expanding your reach.
When choosing your social media platforms, you'll need to consider your target demographic. For example, if you're trying to reach a young audience, you might consider TikTok or Instagram.
To help give you an idea of what channels might make sense for you, let's look at some popular options and their main demographics:
Facebook This is mostly popular among people in the 25-34 age group, followed by users who are 35-44 years old [2]. Therefore, it can be the ideal channel if you're trying to reach a more mature audience.
Instagram Instagram has a younger audience, with most users aged between 18-34 [3].
Pinterest This social platform is used by over 430 million people per month, the majority of them women [4]. Additionally, 61% of users visit Pinterest for inspiration when starting a new project, while 46% of weekly users have discovered a new brand or product on the platform.
YouTube In 2021, the YouTube mobile app had over 866 million monthly active users worldwide [5]. Over 53% of YouTube users are male [6].
TikTok This video-sharing app has over 78 million users in the U.S. alone [7]. In 2021, around 60% of users were women. The platform is most popular among Generation Z (aged 10-25).
Of course, you'll need to tailor your content to your chosen channel. For instance, if you're creating videos for TikTok, these will need to be super short (about 60 seconds) to hold the user's attention.
Additionally, you'll want to determine the best time to post on social media. Similarly, if you're writing blog posts, you'll need to establish the ideal article length. This also applies to email marketing.
5. Results
Finally, you'll need to know how to track and measure your performance. This is the right time to choose your analytics tools, and familiarize yourself with the most relevant metrics.
If you're running a campaign on your website or blog, you can use Google Analytics to track visits, clicks, and other conversions: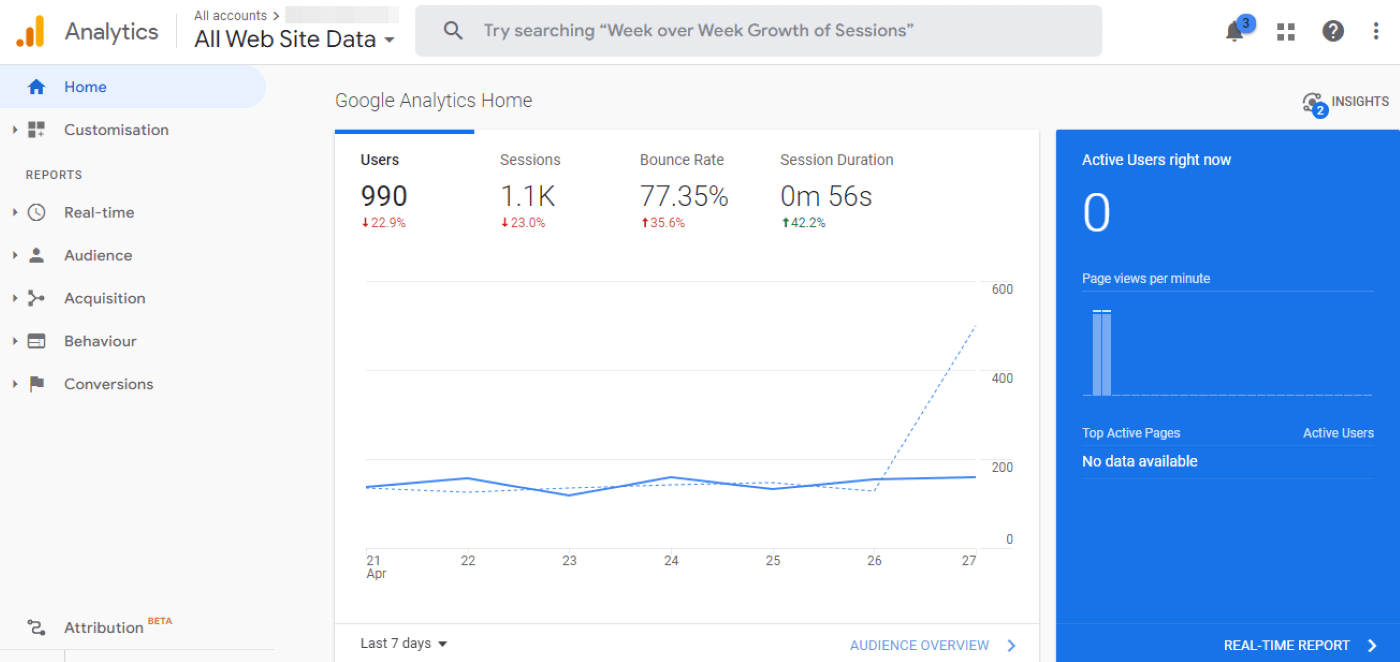 With Google Analytics, you can also access data on individual pages. For instance, you can see the total number of views and average time spent on that page.
You can also find out the number of clicks on outbound links. This can be particularly useful if you want to find out how many users clicked on a particular affiliate link:

You can then compare this number with the number of sales made. You'll be able to access this information from your affiliate program dashboard.
If you haven't done so already, you'll need to set up your Google Analytics account and link it to your website. You can then use a plugin like GA Google Analytics to view the most important statistics from your WordPress dashboard.
If you're using social media for your content marketing strategy, you can utilize the analytics tool available with your chosen platform. For example, you can use the Insights dashboard in Facebook to view key metrics:

If one of your primary goals was to grow your following, you can easily check out the number of new likes and follows over the last week: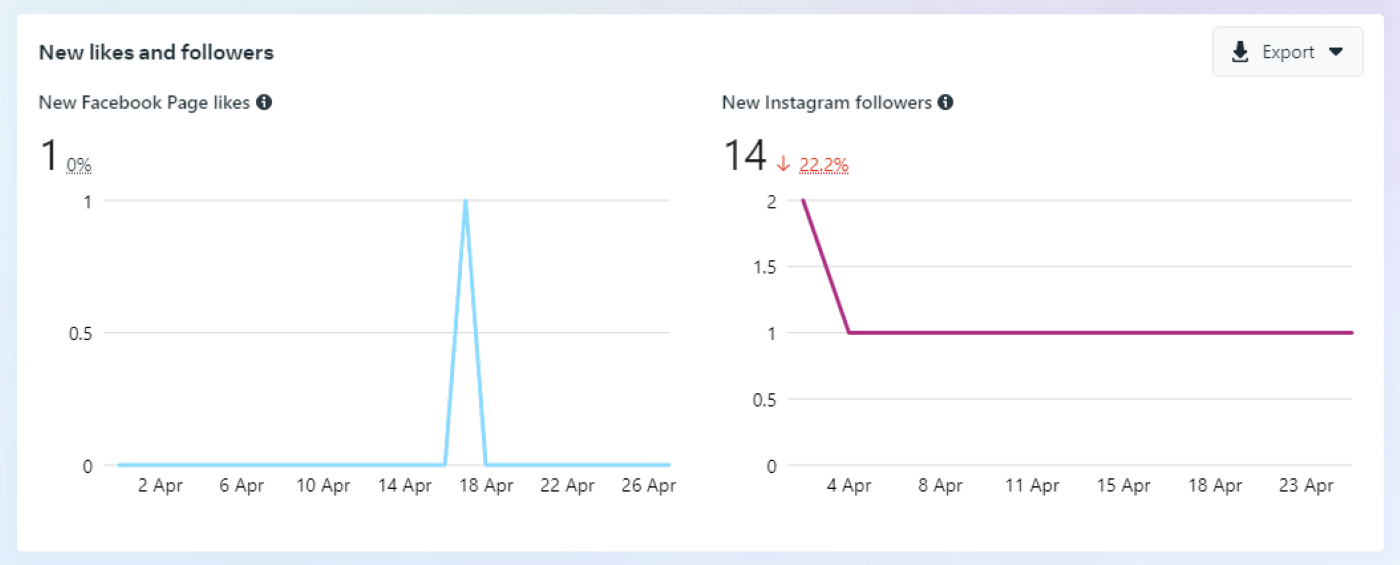 You can also view important information about your audience demographics: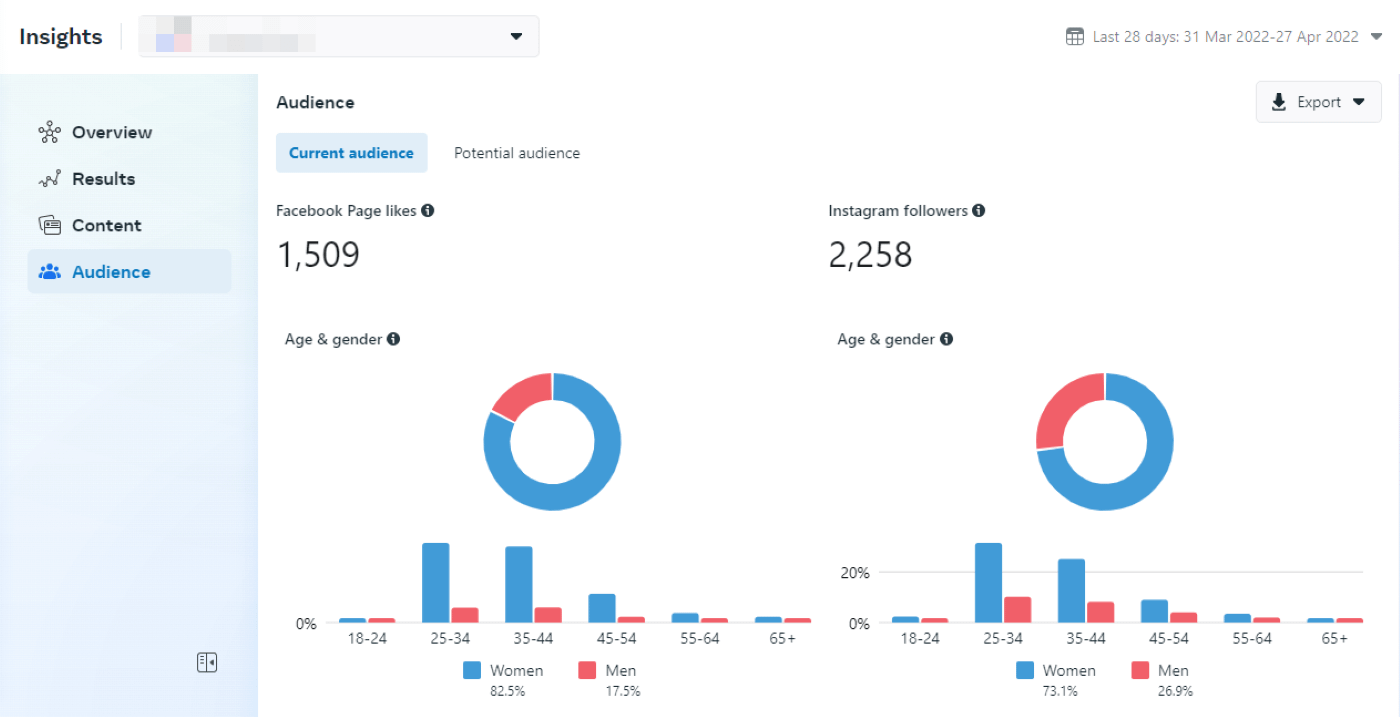 Meanwhile, if you're sending newsletters, you may want to track your open-rate and click-through rates. Fortunately, most email marketing services like Brevo come with reporting tools that help you measure the success of your campaigns.
Fill out your digital content marketing template
Now that we've looked at the principal components of your digital marketing content strategy, it's time to get to work! Here's a simple template to help you keep track of all the important elements.
**Step 1: Set your goals**

List your goal(s): ____
Set a timeline and target for each goal: ____

**Step 2: Create your persona's profile**

Demographics: ____
Main interests: ____
Pain points: ____

**Step 3: Brainstorm content ideas**

Topics to cover: ____
Target keywords: ____
Brand voice/tone: ____

**Step 4: Choose your channels**

Channel 1: ____
Best time to post: ____

Channel 2: ____
Best time to post: ____

Channel 3: ____
Best time to post: ____

**Step 5: Measure your performance**

Number of views/impressions: ____

New subscribers/followers: ____

Engagement rate: ____

Email open-rate and click-through rate: ____

Number of product sales: ____

Other important results: ____

Conclusion 🧐
Creating an effective digital content marketing strategy can be challenging. However, if you break the process into manageable tasks, you'll likely be able to plan your campaign more efficiently.
📋 In this post, we shared a template to help you plan your marketing strategy. Let's briefly revisit the main steps:
Set your goals for the campaign.
Define and refine your target audience by creating a persona and running surveys with Typeform.
Plan your content by making a list of topics and keywords.
Choose the right social media channels for your content.
Track the performance of your content, using Google Analytics and other reporting tools to see the number of views, clicks, new follows, and more.
Do you have any questions about how to follow our digital content marketing template? Let us know in the comments section below!
…
Don't forget to join our crash course on speeding up your WordPress site. Learn more below: