Hey wonderful WordPress people! We hope you have recovered from all your Black Friday/Cyber Monday shopping. Today, we're happy to bring you the best free WordPress entertainment. It's time for another round of the best WordPress Comics of the Month (for December 2017)!
This is the 3rd edition of our comics series already and we seem to have more fun with them every month. If you are new to the series then a brief recap: our October edition tackled problems with plugins, upgrades and user reviews, and our November edition tackled problems with pimples and preparing for WordPress 4.9.
Once again our new best friend, João Santos, has worked hard to bring you these 5 great comics.
We'd like to take a minute to encourage you to share any ideas you would like to see comic-tised. If you've got any tips, drop us a mention in the comments and we will try to work together to make it a comic.
So, *drumroll please*, for the final time in 2017 here are some WordPress comics with CodeinWP! Have fun and share with everyone.
December 2017 WordPress Comics
People just dun geddit sometimes…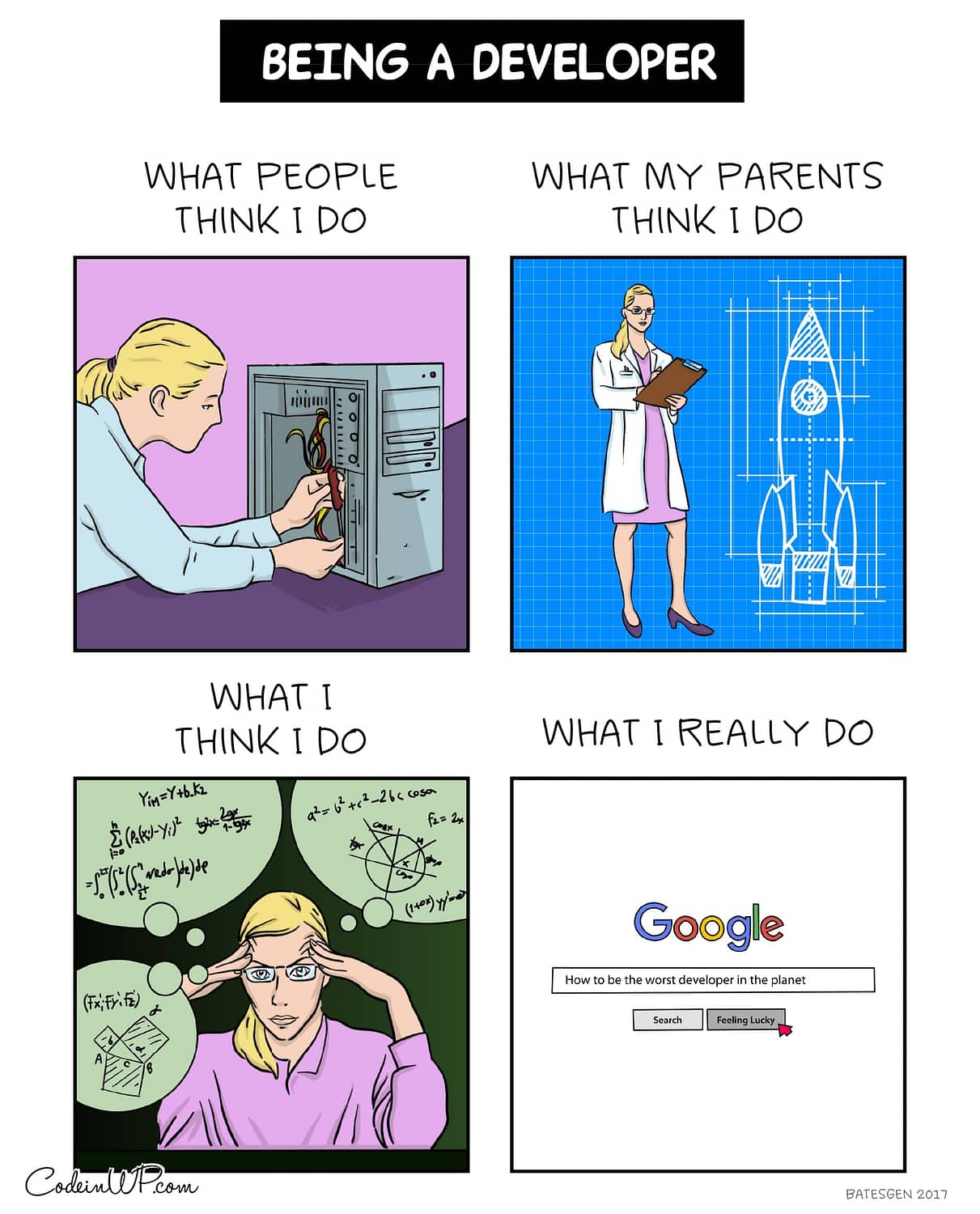 People are always asking you to fix their computers, right?

The truth about creating a WordPress theme from scratch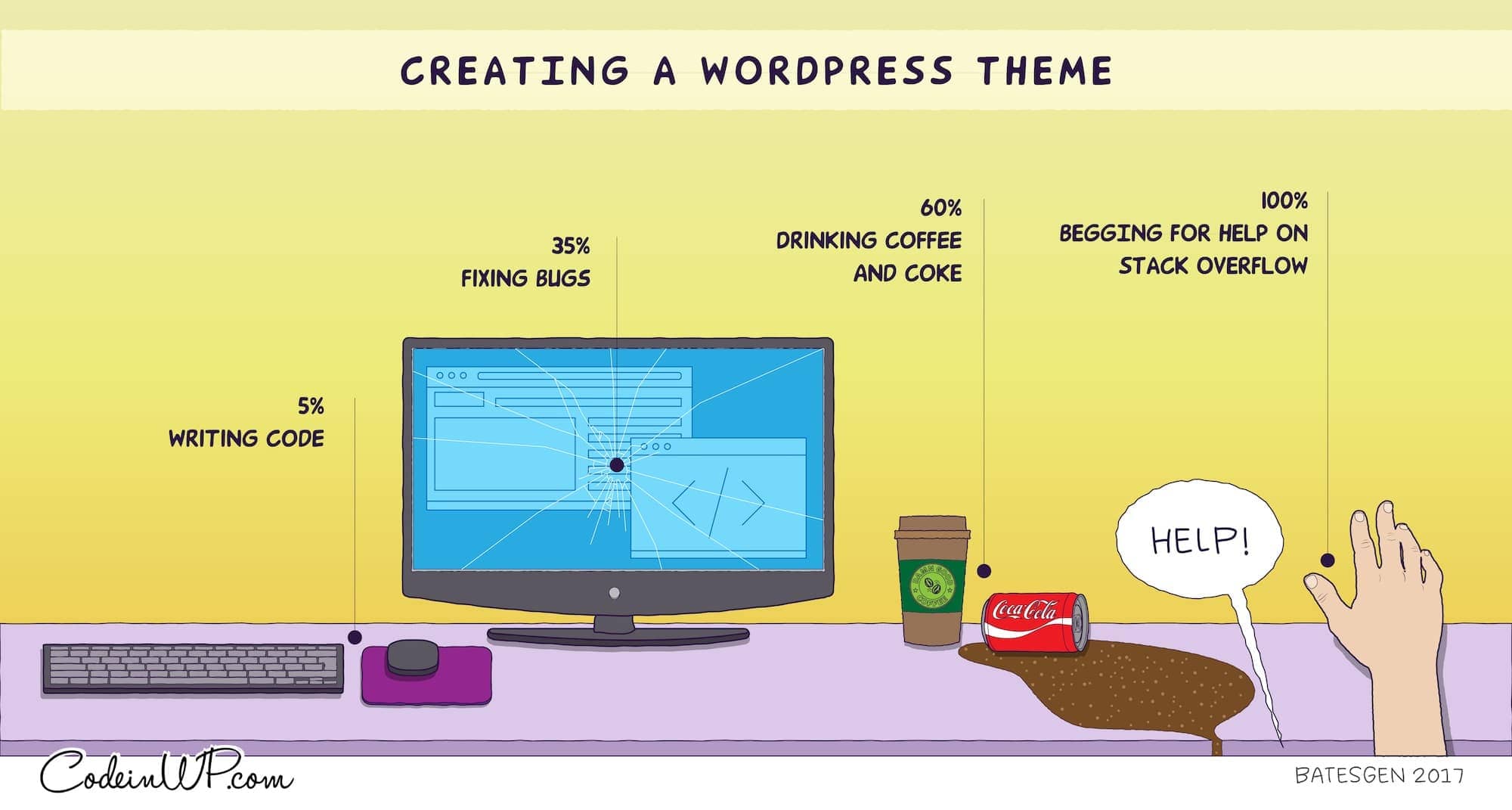 Further clarification about the true nature of WordPress development…

Just your normal day as a web developer…
By the way, this is the first comic strip in what will be an ongoing series of "the problems we face when dealing with clients."

When your client has some revisions…
"That was helpful, Mr. Client, thanks!"
WordPress 4.9 was released in November, but something was missing…
While we all knew Gutenberg wouldn't be part of WordPress 4.9; we know it is coming. Soon. Much like Frankenstein's monster it is misunderstood…or is it?
Have you updated yet? We know you are interested in seeing the coolest features in WordPress 4.9 before making that commitment. We spent many hours testing it and we even threw together a list of the sweetest features GIFfed for your pleasure.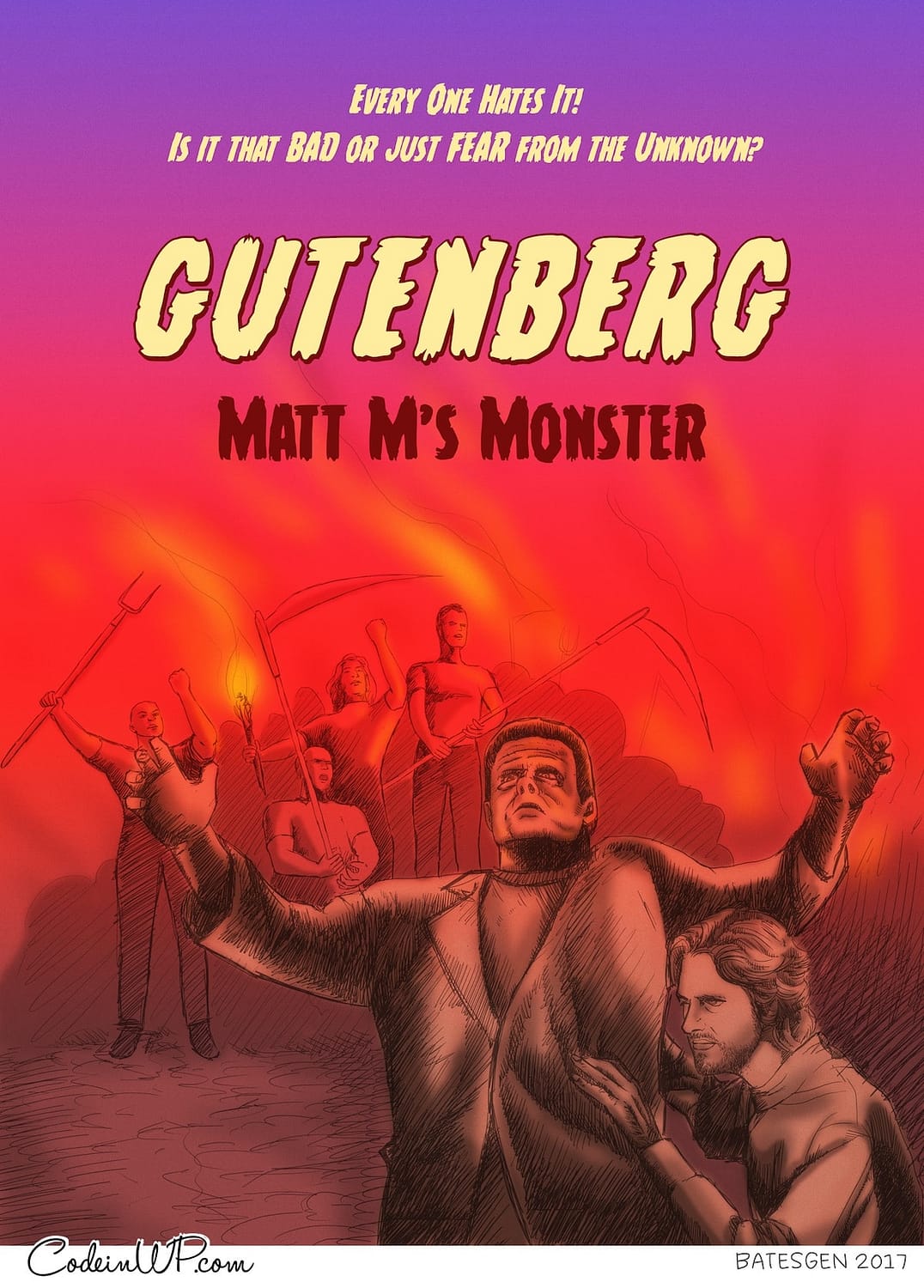 Which is your favorite comic strip here? In case you didn't notice, you can share those comics individually by hovering over the image – surprise surprise: social media buttons pop up.
Don't forget that we are open to hearing your ideas; just drop us a comment in the section below and we'll brainstorm it together.
We look forward to seeing you next year. 🙂
Don't forget to join our crash course on speeding up your WordPress site. Learn more below: