The name landing page is basically meant to represent a scenario in which the visitor comes to your WordPress website and lands on that specific page – effectively making it the entry point to your website. Now, what landing pages in WordPress are about is grabbing that visitor and convincing them to take care of a given predefined action. In most cases, this is about
(read more)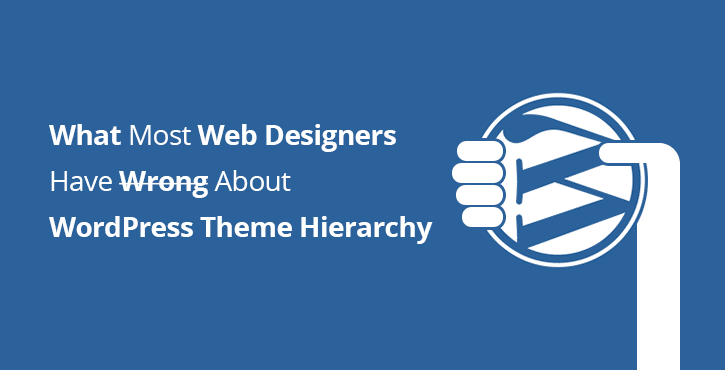 WordPress theme design can at first seem rather daunting; even for seasoned web designers. The simplest of themes seem to be made up of multiple files that are somehow interconnected. But the good news is this: There is a logical system behind the confusion. If you're willing to roll up your sleeves and learn a little PHP, you can turn your static HTML designs into
(read more)
You know how important images are in the world of online marketing. I don't need to tell you that 65% of the people who visit your site are visual learners, or that infographics are a tried-and-tested means of producing viral content. And you're not in the least bit surprised that blog posts with images receive 94% more views than those without. So rather than going down
(read more)
Inbound marketing is where it's at. This means that your website, whether big or small, should concentrate on generating consumer interest in what you have to offer. And trust me, this is no easy task because website visitors know this is your goal and want something in return for their email addresses, comments, likes and shares, and yes even their money.
(read more)
Ever since the latter half of 2015, the concept of Accelerated Mobile Pages for WordPress as well as other website technologies has been in discussion. Web developers, WordPress people, SEO experts, and everyone else associated with content creation or management has been talking about the AMP Project. But what exactly is the AMP Project? We know that "Accelerated Mobile Pages" refers to something that can,
(read more)
There are some mixed feelings when it comes to sticky UI elements. Some say that they — which can include everything from social media sharing options to company information — make for a bad user experience. However, even the detractors concede that these can be highly effective design choices when done right.
(read more)
Wix is one of the most popular website builders on the web. I mean, it's still nowhere near WordPress' popularity (currently powering more than 27% of the entire web and counting), but it's still a force to be reckoned with, and a platform that's getting a lot of publicity due to their user-first approach and an overall easy to use interface.
(read more)
"Why bother with WordPress cheat sheets?" – you ask. Well, maybe it's just me, but I find it rather hard to remember all those keyboard shortcuts, function names, arguments, structures and whatnots that all come "with the territory" when you're doing any kind of WordPress dev, design, or publishing work.
(read more)
As you can probably already tell, this post is a little on the "advanced" side, but it does tackle a topic that's very interesting and presents a new branch for us to follow on this whole mobile-first path for our websites and/or apps.
(read more)
If you want to make major changes to your website, you'll likely need to hire a designer. But what if you want to make minor changes? Changing the background, the color or font of text for your headers and content, and styling the hyperlinks can be done in just a few small steps. First, A Few Words About CSS Cascading Style Sheets, or CSS, allows
(read more)
In an earlier post, 5 Dos of Great Blog Design, we discussed the concept behind color theory in the way it pertains to white, or negative, space. Color theory tells us that different colors work together – or don't – for specific reasons. (For a more in-depth definition of color theory, check out this article from NYU.) While you may not think about how color will
(read more)
If you're venturing into the world of blogging, chances are you hope to: Gain readers Promote a product, and Make money Of course, some blog for personal reasons- to tell a story, to keep family up to date with going ons – but those with a business who start a blog often want to monetize their words, thoughts and articles. Good blog design is critical
(read more)
When first jumping on the Envato train as a theme author, no one really knows where the rails are heading. There are no manuals or steps to follow that would guarantee the success of your ThemeForest themes. What's even worse, the word goes that for those too late to the Envato party, the train has long left the station.
(read more)