I must admit that while it doesn't take much to find a compatible Mac mouse, identifying the very best mouse for Mac is a different ball game altogether.
You can blame it all on Apple's recent change of tack. You see, by reworking the connectivity of its hardware and the versatility of its macOS, Apple has opened up the ecosystem to all sorts of peripheral devices.
But, not entirely. It turns out that whereas Mac devices are capable of executing the basic controls across a wide variety of universally-inclusive mice, they tend to experience compatibility errors when it comes to the more specialized functionalities.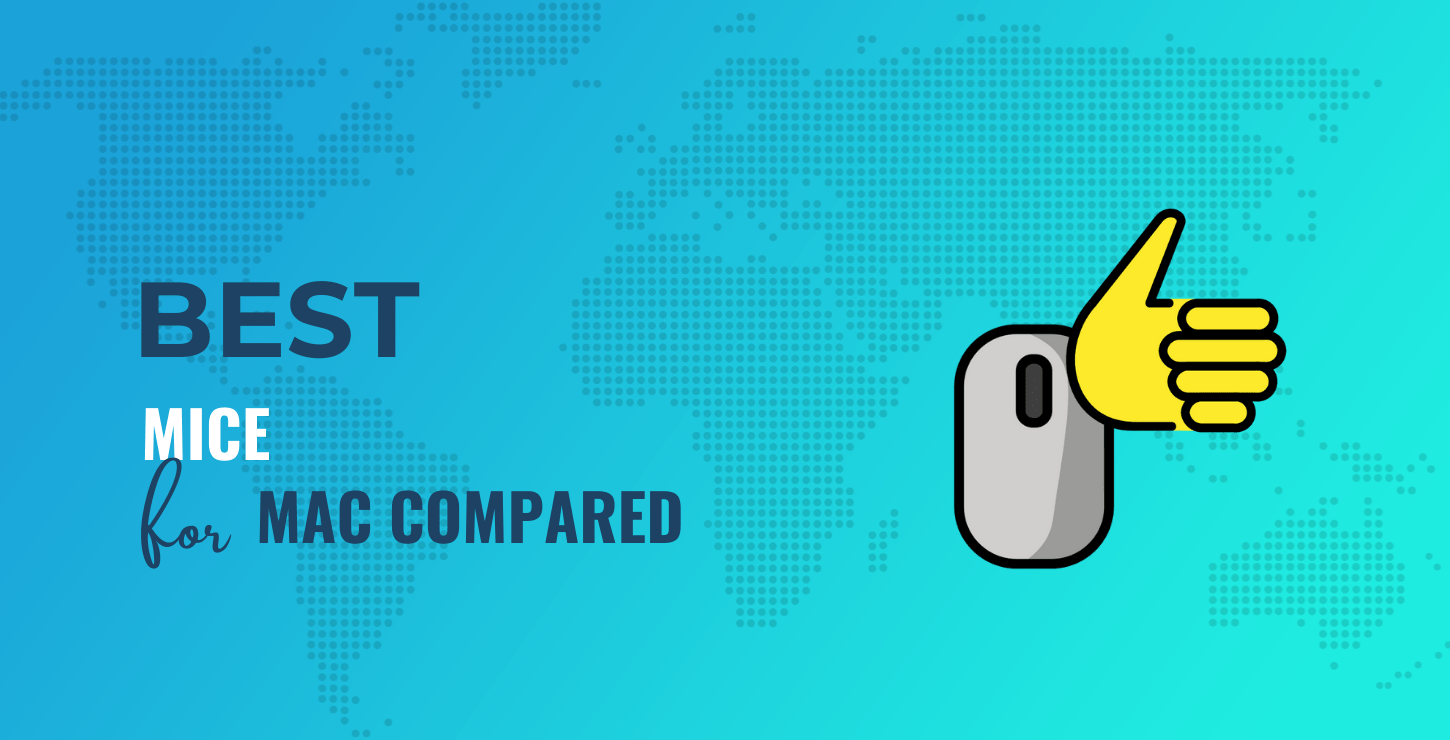 ⌛ You can confirm it all yourself by trying out different types of advanced Windows-focused mice. You'll notice that on macOS, a majority of these mice are restricted to basic wheel scrolling, button clicking, and cursor tracking capabilities – while unconventional controls (such as tweaking DPI settings) tend to generate all sorts of errors.
In simple terms, therefore, you could say that the best-performing mouse for Windows PCs may not really be the best mouse for Mac.
It's because of these compatibility differences that leading hardware manufacturers ultimately saw the need to develop an equivalent for Mac devices. The market now boasts various types of advanced mice that have been built exclusively for Apple's ecosystems.
The only problem is, they usually get swallowed by the overwhelmingly high number of Mac-compatible mice. So, of course, it hasn't been easy for Apple users to sort out the best mouse for Mac from all that mess.
Well, at least until now….
Choosing the best mouse for Mac
After a lot of testing and reviewing all the dominant options on the market, I've finally established the top nine best Mac mice:
💡 Keep in mind, though, that this final selection wasn't based on an absolute 1-9 ranking system. Rather, this compilation features the very best mouse for Mac across each of the nine most popular use cases and market categories:
The best mouse for Mac users in 2023
Here's the final lineup of what we think are the best mice for Mac this year: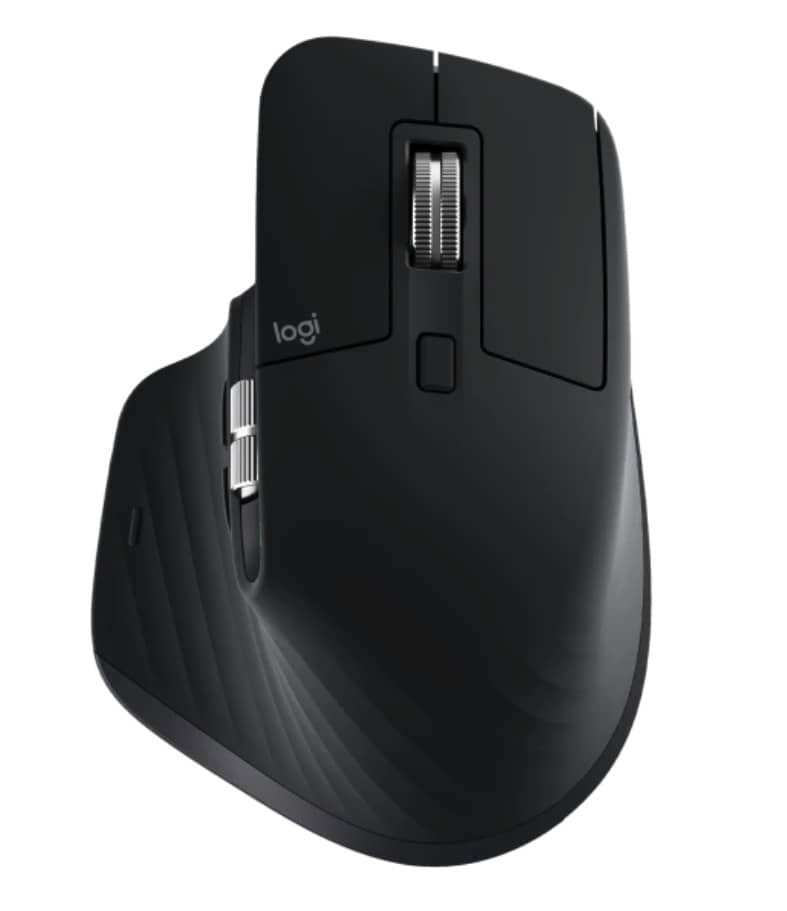 To start us off, we have the mighty Logitech MX Master 3 – which for just $99.95 (at the time of writing), comes with all the advanced capabilities that you'd expect in the best mouse for Mac.
The mouse itself is optimized for macOS devices like MacBook and iMac, as well as iOS mobile gadgets like the iPad, and Windows devices as well. All these connections are powered by Bluetooth and via Logitech's own wireless technology, which the Logitech MX Master 3 is capable of sustaining for up to 70 days on a full charge.
Now, combine that with its ultra-fast, high-precision mag speed scrolling, 4000 DPI tracking, plus app-specific customizations, and you'll have yourself one heck of a Mac mouse for driving productivity.
You can, in particular, count on it for pretty much all types of scanning and editing tasks. This includes stuff like document browsing, web surfing, programming, and book reading.
Other than that, you also get to use the Logitech MX Master 3 for compound device setups. It can connect to multiple Mac computers at the same time, allowing you to seamlessly coordinate workflows between them.
This is where you'll even appreciate the Logitech's specialized gesture button, through which you should be able to display the launchpad, open mission control, and switch desktops.
Every Logitech device also comes with the company's Logitech Options software that lets you customize the gesture buttons and tune up the basic operations of the mouse.
All these features are housed in a uniquely designed body, which Logitech has carefully sculpted to supplement its palm-scaled grips with staggered edges.
Any adult with an average-sized hand is bound to find this unique form exceptionally comfortable – as it's all shaped to fit naturally into your palm, while the fingers remain within convenient reach of all the control buttons and scroll wheels.
2. Best Mac mouse from Apple: Magic Mouse 3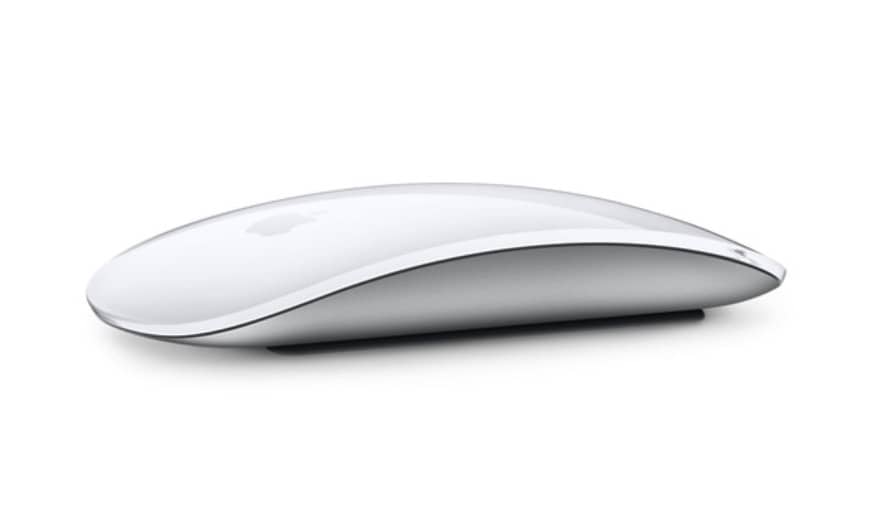 If you're an Apple product diehard, you might want to try out the latest version of Apple's homegrown mouse.
Magic Mouse 3 is the name, and yes – it happens to be the best mouse for Mac built by the same guys who created the Mac.
As a matter of fact, the 24-inch iMac itself comes bundled with the Magic Mouse 3. So, if you're in the market for an Apple desktop computer, you can bet that you won't be spending any extra cash on the mouse.
Unfortunately, the privilege doesn't extend to MacBook Pro buyers. They can only acquire it as an extra accessory, which should cost about $79.
On a brighter note, however, at least you'll be getting a mouse that lives up to its price. It combines the elegance of Apple-designed products with the robustness of a professional device, plus the feature set of an advanced modern mouse.
So streamlined is the body, for instance, that it doesn't feature the traditional mouse button and scroll wheels. Apple has, instead, set up the entire top panel to operate more or less like a touch-sensitive trackpad.
And the best thing is that the multi-touch surface doesn't limit the mouse's capabilities. It takes simple finger gestures to scroll up and down, zoom in and out of documents, as well as switch between applications.
You'll also notice that, despite the small frame, Apple's Magic Mouse 3 packs a fairly impressive battery life. A full charge, for instance, should keep it running non-stop on Bluetooth for about a month or so.
Once it's drained, you're supposed to recharge the battery through its USB C-to-lightning connector. But, you won't enjoy any bit of it, as the mouse's underbelly charging port makes it completely unusable when plugged in.
You may also be interested in:
3. Best budget mouse for Mac: Satechi M1
For Mac users who find $79 to be a bit too steep, you could get almost the same level of elegance and minimalism from the much cheaper Satechi M1. All you need is just a cent under $30.
In return, you'll get a sleek aluminum-framed wireless mouse. It even comes in a variety of colors – space grey, silver, gold, rose gold – which have all been strategically designed to complement Apple's lineup of Macs.
Once you fire it up, you'll notice that while the Satechi M1 doesn't feature the most advanced functionalities, it has perfected the essential stuff. This is a cheap mouse for Mac that you can count on for all the basic professional workflows.
Its Bluetooth 4.0 system can connect seamlessly to not only Mac and Windows PCs, but also Android, iOS, and ChromeOS mobile devices. What's more, the wireless signal is strong enough to remain stable and run smoothly from as far as 32 feet away from your device.
Now, when you combine that with Satechi M1's weight of just 6.2 ounces (~180 grams), you'll have yourself the perfect companion to carry around for presentations plus light on-the-go computing.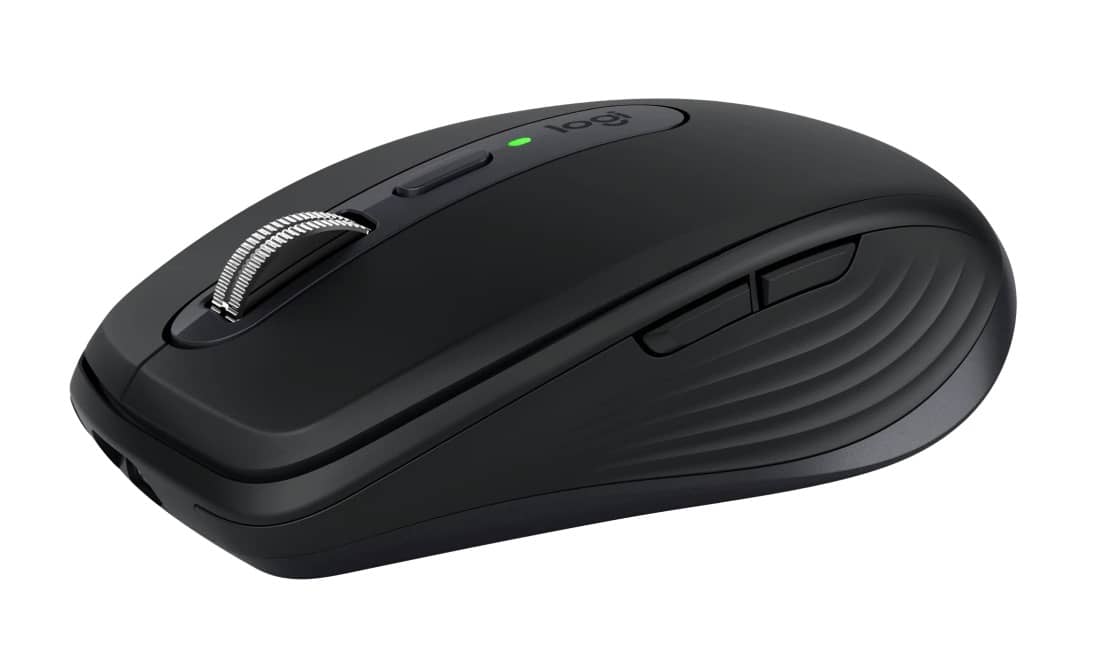 Speaking of on-the-go computing, no Mac mouse is as outstanding in wireless connectivity as the Logitech MX Anywhere 3. It'll cost you $50 more than the Satechi M1 all right – but, it's worth every penny of the $79.99 price tag.
Now, from the name alone, you can almost immediately tell what its creators had in mind. Logitech was essentially trying to develop a mouse that would be flexible enough to be used anywhere.
And that's precisely what they ultimately achieved with flying colors – the Logitech MX Anywhere is now widely recognized as the best mouse for Mac users who need unrestricted mobility.
For starters, it's designed to be small enough to fit into the tiniest of pockets, and just light enough to be carried around almost as effortlessly as a pen. We're talking about a build of just 2.53 by 3.94 by 1.28 inches, with a combined weight of only 3.35 ounces (~95 grams).
Wireless functionality, on the other hand, is powered by both Bluetooth and 2.4 GHz connectivity. The choice between the two is all yours.
And make no mistake about it. What you'll be running is no ordinary wireless connection. Logitech has reinforced both Bluetooth and 2.4 GHz network mechanisms to remain adequately stable and lag-free even in Wi-Fi saturated environments.
Then, to sweeten the deal even further, the company has engineered the Logitech MX Anywhere 3 to connect flawlessly with a wide range of devices and operating systems. In addition to macOS, you can use it on iPadOS, Windows, Linux, plus ChromeOS.
And that's not all. If you happen to be running a multi-device setup, the MX Anywhere is capable of pairing with up to three of them at the same time.
In terms of battery life, a full charge is bound to sustain the mouse for up to 70 hours on whichever wireless system you choose. This translates to almost four days of continuous use.
Another area where the Logitech MX Anywhere 3 flexes its versatility is gliding. The mouse comes with this "track-anywhere sensor" built into its base, which keeps it performing smoothly across all types of regular and irregular surfaces – glass, fabric, concrete, wood, you name it.
5. Best ergonomic mouse for Mac: Logitech MX Ergo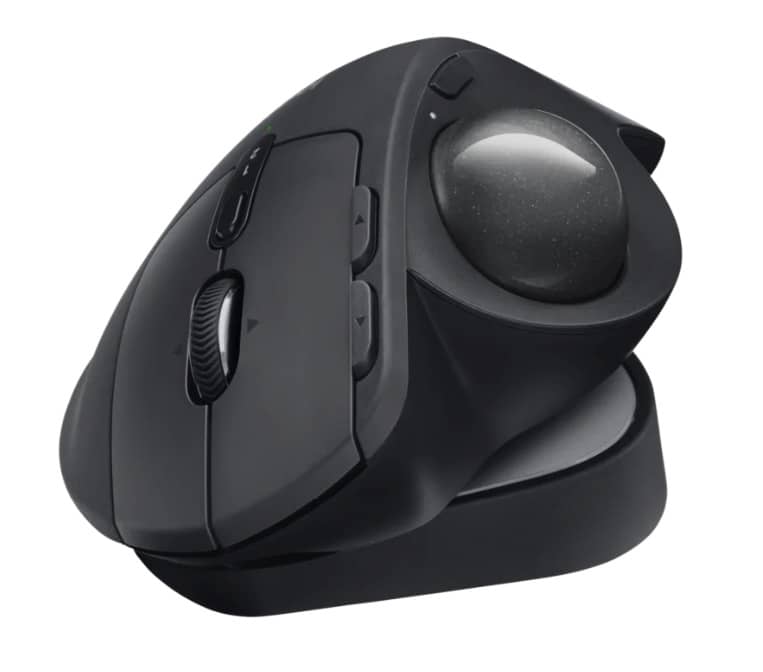 With the Logitech MX Master 3 proving to be the best mouse for Mac productivity, and then Logitech MX Anywhere 3 following that up with the trophy for the best wireless Mac mouse, you'd assume that the company would be content with the two titles.
As it turns out, though, Logitech is an ace of many tricks. The company's Logitech MX Ergo has, over the years, established itself as the best ergonomic mouse for Mac.
Now, for the sake of clarity, "ergonomic" here refers to a build that is purposely meant to reduce physical strain and optimize comfort. The Logitech MX Ergo achieves this by strategically redesigning the traditional mouse anatomy.
Instead of the regular laser or optical-driven glider, you'll be getting a completely stationary mouse that relies on a thumb-controlled trackball. And as you use the trackball to control the display pointer, Logitech MX Ergo's baseplate additionally allows you to tilt the orientation of the mouse by as much as 30% to the right.
Not your conventional approach to pointing devices – but it works quite perfectly. This idea was initially borrowed from the controls of traditional military radar displays, and the Logitech MX Ergo has managed to refine it in a manner that eliminates the repetitive wrist motions that mice are known for.
There's just one problem – the mouse is only available in right-hand mode. The company is yet to develop an alternate version for left-handed users.
As for the rest of the features, though, the mouse retains the same high-level performance capabilities as other premium Logitech MX mice.
For instance – it supports Bluetooth and 2.4 GHz wireless connectivity, and you should be able to switch your workflows between up to three concurrently paired devices.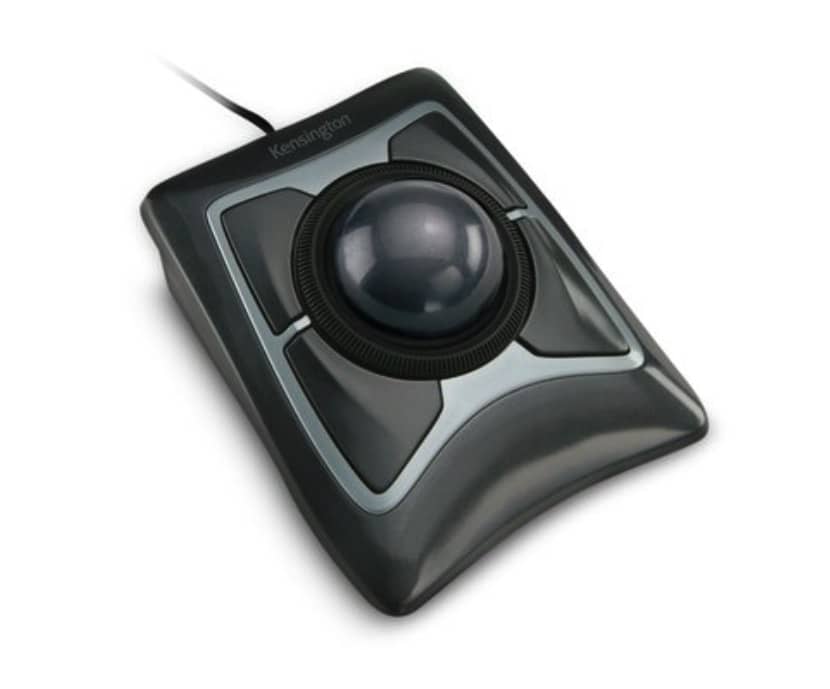 The Logitech MX Ergo might be exceptionally comfortable and all – but, when it comes to overall trackball versatility, it's the Kensington Expert Mouse that carries the day.
This is the best mouse for Mac users who are in the market for an ambidextrous trackball system, capable of sufficiently supporting both right-handed and left-handed orientations.
That's not to say that you'll be dealing with a complex multi-faceted "expert" mouse. On the contrary, the Kensington Expert Mouse is anything but sophisticated.
Its ambidexterity, for instance, is attributed to the very simple, homogenous design it comes in. It has an almost rectangular face, on which you'll find four nearly-identical click panels surrounding a prominent trackball at the center.
On this centrally-placed "diamond eye" is where your middle three fingers should rest to control the mouse pointer. That leaves the pinky and thumb at liberty to press the bottom flanking buttons, which are then meant to act as the left-click and right-click commands.
The trackball itself allows you to scroll endlessly using just three fingers. Then, with the button click panel lying within convenient reach of the other two fingers, you should be able to freely issue commands without readjusting your palms.
And that's not all. For additional comfort, the Kensington Expert Mouse even comes with a detachable soft-padded wrist rest. This is where you support your arm during prolonged sessions.
That said, all the operations run wirelessly, as the Kensington Expert Mouse is powered by Bluetooth and a 2.4 GHz WLAN.
But, here's the kicker. The mouse is not rechargeable. It, instead, rides on two AA batteries, both of which you'll be required to replace every now and then.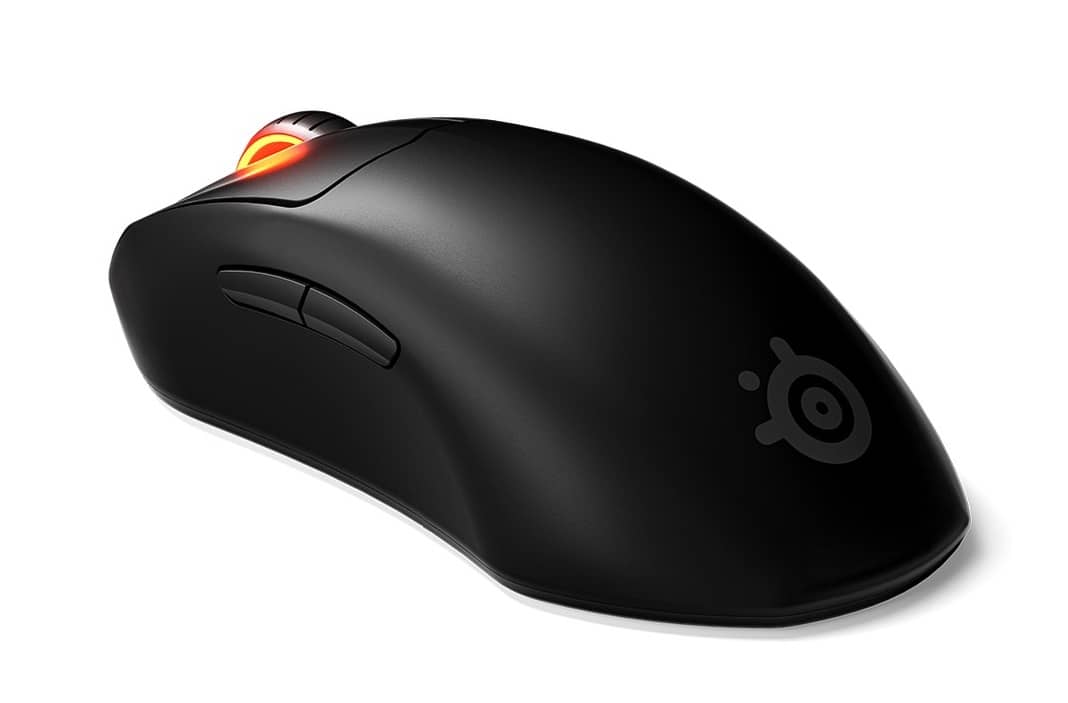 The SteelSeries Prime Mini continues to make headlines for squeezing all the power of a premium full-sized mouse into a light, petite frame. It happens to perform at the same level as the full-sized SteelSeries Prime, despite its slimmer, more portable build.
Now, to be specific, the SteelSeries Prime Mini measures about 120.3mm by 66.2mm by 40.7mm. Its weight, on the other hand, stands at about 73 grams, which is approximately equivalent to 2.6 ounces.
In simple terms, therefore, SteelSeries Prime Mini is as compact as they come. This is an ultra-lightweight mouse that you can casually carry around in your breast pocket, without even showing a noticeable bulge.
As for the features, it packs just enough to facilitate extended lag-free gaming.
You can expect, for example, the same optical magnetic switches as in the full-size version. These, as you'll notice, are particularly effective in maintaining high responsiveness during competitive play.
And speaking of which, the polling rate for the mouse extends up to 1,000 Hz. That means it'll be reporting to your MacBook or iMac about 1,000 times per second – which should be sufficient for moderately-paced gameplay.
Then, to maintain universal portability, the SteelSeries Prime Mini connects to Mac devices through its proprietary performance-optimized wireless system. Quantum 2.0 Wireless is the name of the technology, and it uses dual-channel optimization to accelerate data transmission to and from your macOS.
Other notable high-performing mice that are compatible with Mac devices
Apart from the seven macOS mice that we've explored, you might want to check out these other high performers:
Best vertical mouse for Mac: Logitech MX Vertical. This is a great alternative to Logitech MX Ergo and Kensington Expert Mouse. It comes in a rather unique science-backed ergonomic design, which is meant to wrap your palm around a 57-degree tilted vertical support for the sake of reducing muscular strain and preventing forearm twisting.
Best wired/gaming mouse for Mac: Corsair Sabre RGB Pro. The Corsair Sabre RGB Pro is one of the few MacBook mice that can clock their polling rate to a whopping 8,000 Hz. This combined with its 18,000 DPI custom Pixart sensor, spring-loaded buttons, Omron-brand mechanical switches, customizable RGB accentuation, anti-snag gable wired connection, plus compact, ultra-lightweight build makes the Sabre the best mouse for Mac users who are into gaming and wired systems.
🧐 Over to you: Which is the best mouse for Mac users such as yourself?
🖱️ If you're just starting out with Mac machines, you should be okay with the default Magic Mouse 3 from Apple. The polarizing design aside, at least we can all agree that it's a decent mouse for basic tasks.
🎮️ Gamers, on the other hand, would appreciate the exceedingly fast response rates on the much cheaper Corsair Sabre RGB Pro, while scholars and analysts are set to improve their health and wellness through ergonomic options like the Logitech MX Ergo or the Logitech MX Vertical.
🏗️ As for programmers, graphic designers, and architects, the best mouse for Mac would be the productivity-optimized Logitech MX Master 3 – our overall winner – 🏆 – the best mouse for Mac. But, if you're always on the road, the Logitech MX Anywhere 3 would be a much better fit for your digital nomad lifestyle.
And with that, we'll leave the final decision to you.
But, while you're at it, keep in mind that regardless of what you end up choosing as your personal best mouse for Mac, you'll need to pair it with an equally robust keyboard. At least then, the two input devices will complement each other in a manner that'll proceed to mutually unlock their full potential.
To give you a head start, here's our compilation of the best Mac keyboards. Otherwise, feel free to sample the best mechanical keyboards on the market, and then maybe compare them with this list of cheap mechanical keyboards that we like.
Do you have any questions about what the best mouse for Mac is? Let us know in the comments below.
…
Don't forget to join our crash course on speeding up your WordPress site. Learn more below: