Choice is one aspect of WordPress that won't cause you concern. The entire theme and plugin ecosystem is ripe with quality products at differing prices. However, it wasn't always this way. In our Avada theme review, we're going to look at the latest version of one of the first great WordPress themes and see if it still stands up to modern scrutiny.
🎨 In this review, we're going to break down almost everything Avada has to offer, then give you our opinion on whether it's the right choice for you.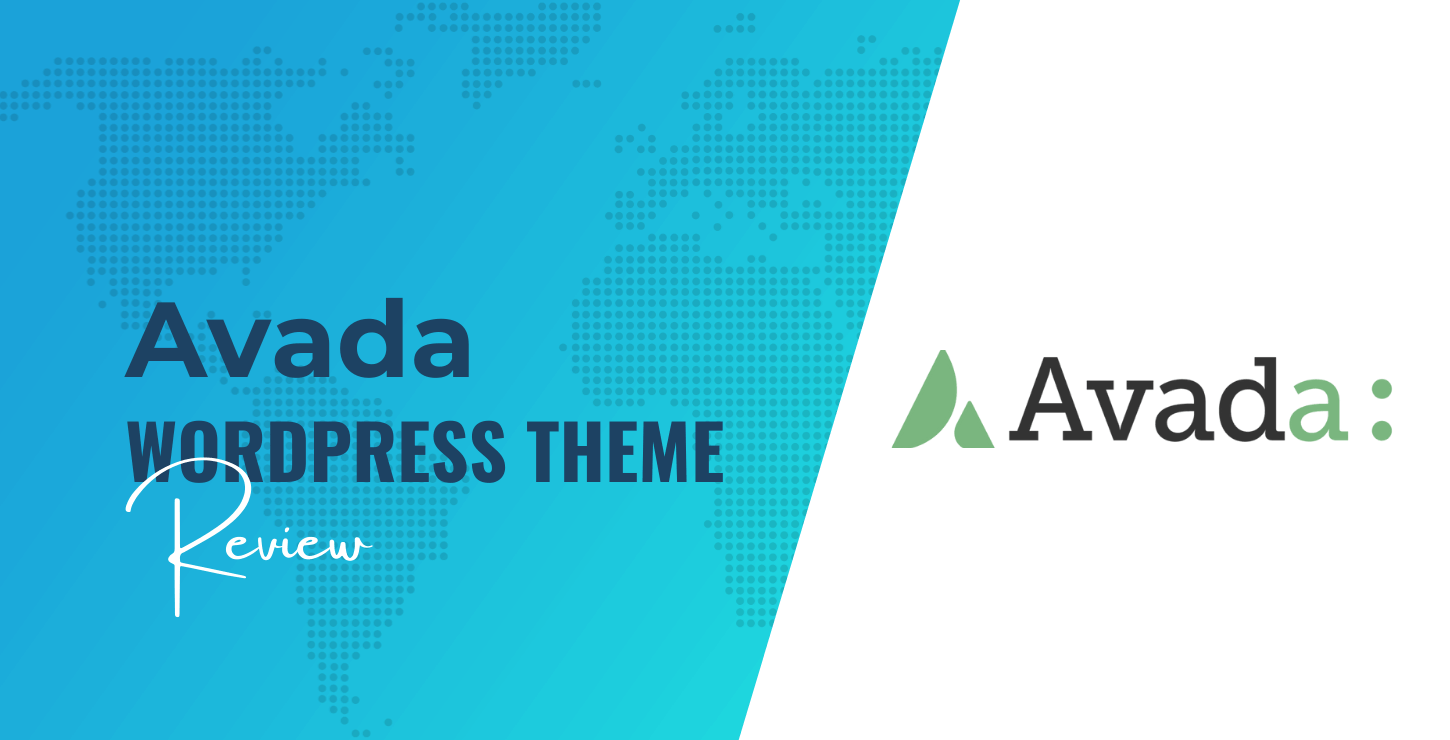 The Avada theme is the only product that Theme Fusion, the developer, offers, which is astounding when you understand that the theme came onto the market in 2012. This is a long time for a one-product business to survive, but Avada is thriving.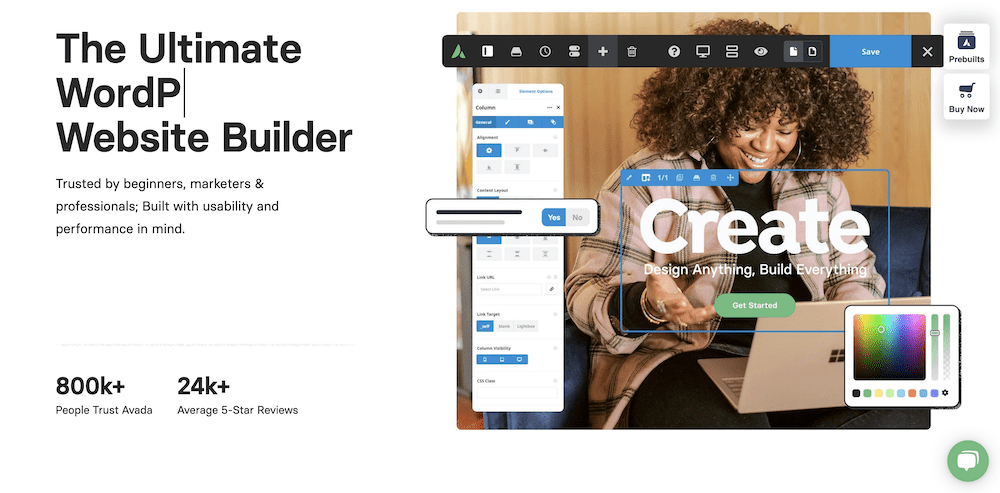 It's a general-purpose WordPress theme that harks back to older practices in some respects:
You'll use a built-in drag-and-drop builder with the theme to create your sites, using whole site templates where necessary.
It bundles in a bunch of premium plugins to supplement the core functionality.
You'll pay a one-shot price for the theme (more of which later.)
However, if you are a recent convert to WordPress, you'll likely wonder what the fuss is about Avada. To explain this in part, we have to look at why Avada succeeded in the first place.
How Avada rose to the top
The WordPress theme landscape back in 2012 was rich with choices, but not much quality. If you take a look at the default themes, Twenty Eleven and Twenty Twelve, you'll see why the platform considered them a good showcase for WordPress:
Also, there was no real way to build layouts at the time without coding knowledge. SiteOrigin Page Builder was almost the only way you could change the layout of a page without code, and this was new technology at the time.
However, there were a bunch of themes that you could pick up and use to build most of your site. Thesis, the Genesis Framework, and Divi all offered 'best-in-class' features and functionality.
Avada's entry into the market provided a number of unique differences:
You'd pay less for the theme and its contents.
The premium plugin bundle was fantastic for the time.
The editing experience was subjectively better than Divi and SiteOrigin Page Builder.
At the time, price, the user experience (UX), quality of templates, and stellar customer support put Avada at least into the upper echelon of WordPress themes. However, a decade later, you have many more themes on the market, with the best ones pushing boundaries.
This is a shame because Avada has lots to offer and could be your first-choice over other options. In fact, many of its innovations fly under the radar – it's not just a theme with a bolt-on builder any more.
Avada theme review: the key areas you'll want to consider
Over the next few sections, we're going to take a look at some of the different areas of Avada, and break down what it can offer. After, we'll summarize our thoughts, and give you the lowdown on whether the Avada theme is a viable choice for a modern WordPress website.
First, let's dive into Avada's feature set.
Key features ⚙️
Back in the day, Avada was basically a gorgeous collection of theme templates with a drag-and-drop editor attached. However, the feature set is much more well-rounded now:
You'll use a number of editor screens to build headers, footers, forms, and your whole layout from a custom dashboard.
There are plenty of templates on hand that cover almost every type of website. This is an area that the development team constantly improve on.
Avada offers extensive customization of every part of your site. For example, there are deep settings for archive and 404 pages, search screens, portfolio pages, and more.
There are lots of design elements on hand to help create your site. There are dynamic content sections that adapt based on the tags you select, and conditional logic options, too.
We'll show more of these features throughout the rest of the article. However, let's dip into the key selling point of Avada: its site editor.
The Avada builder functionality 🖱️
While Avada does support the Block Editor, most users will want to use Theme Fusion's builder instead. You'll do this using the Avada Live button from the Posts or Pages screen:
This will give you an overview of the front-end, and you can hover and select the elements within: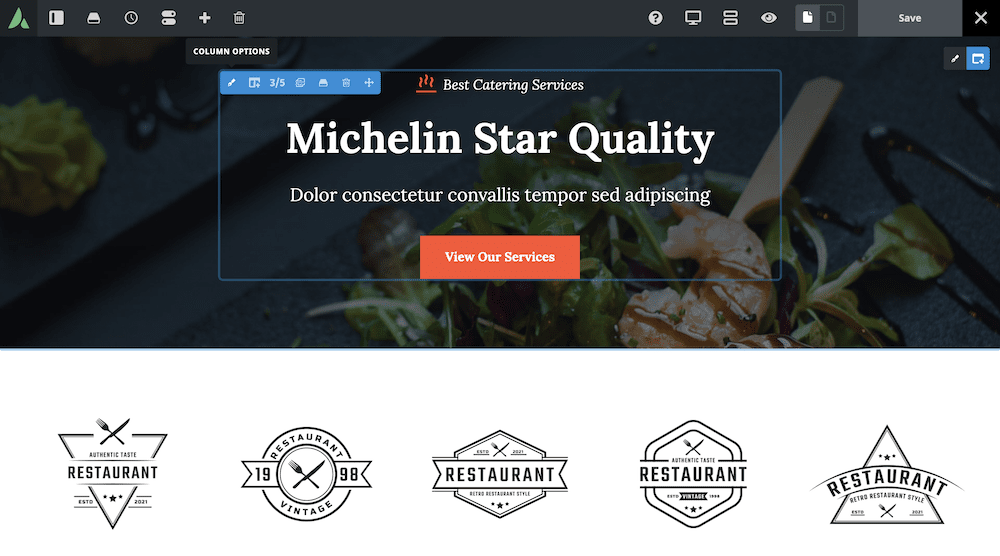 Clicking to edit any of these elements will open the sidebar, which gives you access to all the available options. The Element Options here are as you'd expect: There are settings for alignment, formatting, and layout, and tabs for design-specific options such as column width, padding, and spacing.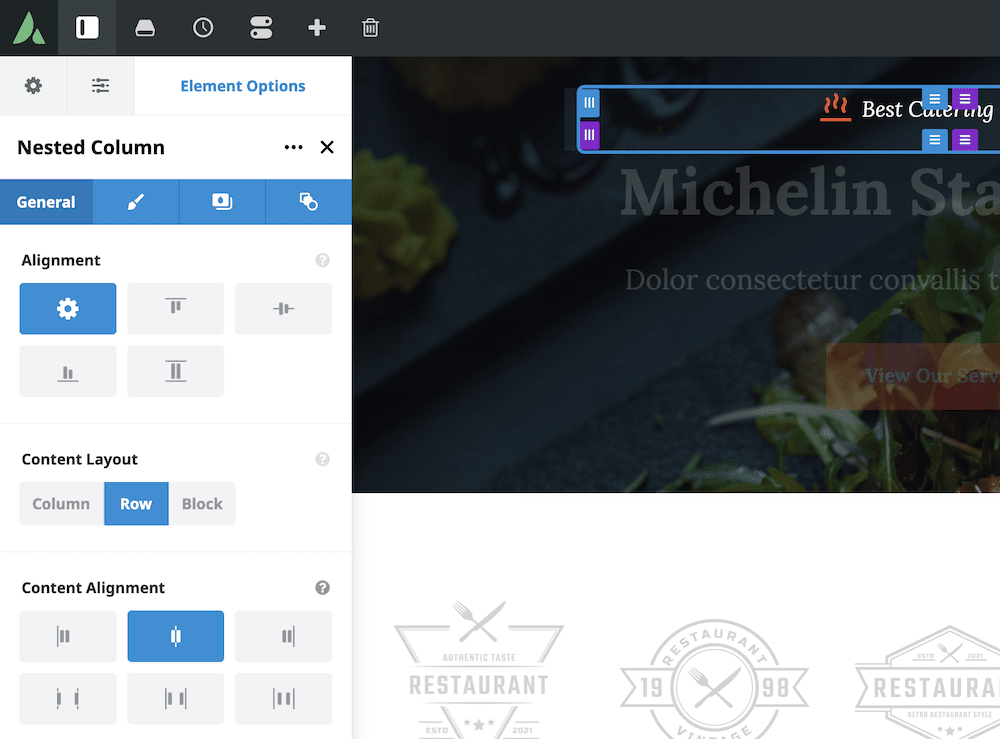 If you click the Cog icon, you'll be able to adjust the Global Options: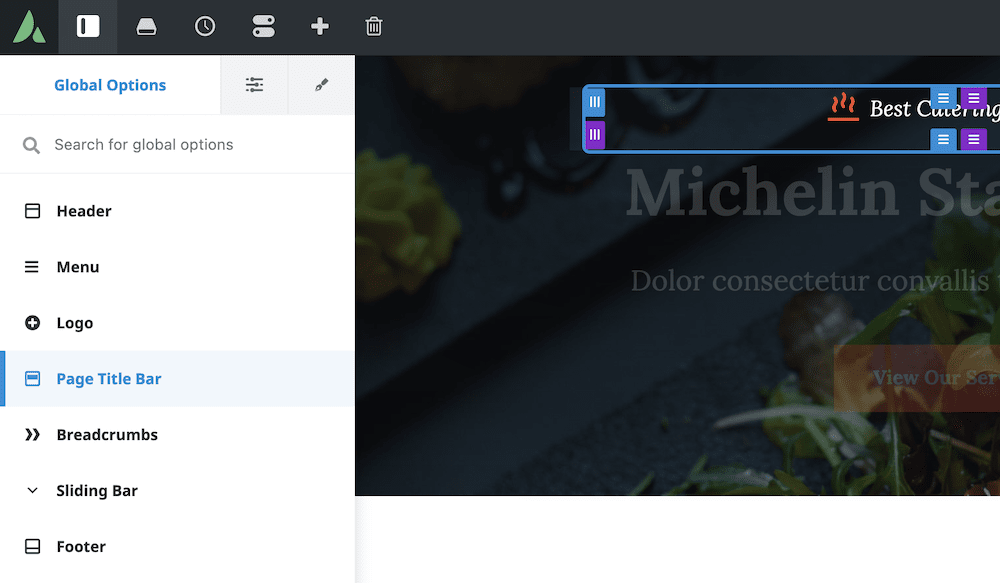 This is essentially how you navigate and apply your site's customization. Whether you like the approach is going to be a subjective issue. The old Avada layout for the Classic Editor had a nice feel and workflow. This is just the same, and it would be no more difficult to use than other editors. In fact, you could also use the older editor if you have a familiarity with the old approach.
Overall, we like the bold design choices here, and also appreciate how you don't need to move from the Avada Live editor to mess with other settings.
Usability 🙋
Overall, the editor is usable, and arguably one of the better implementations on the market. However, this stretches throughout Avada. For example, you can spin up a new site fast using the Setup Wizard:
You can choose a pre-built website template or start from scratch here: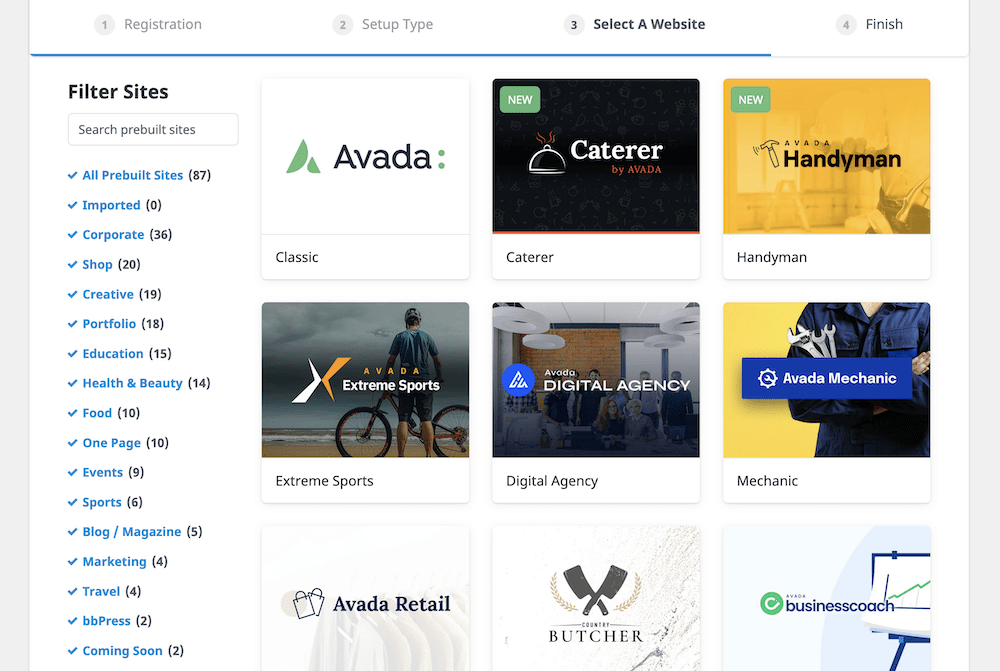 Once you select a template, you'll finalize your design: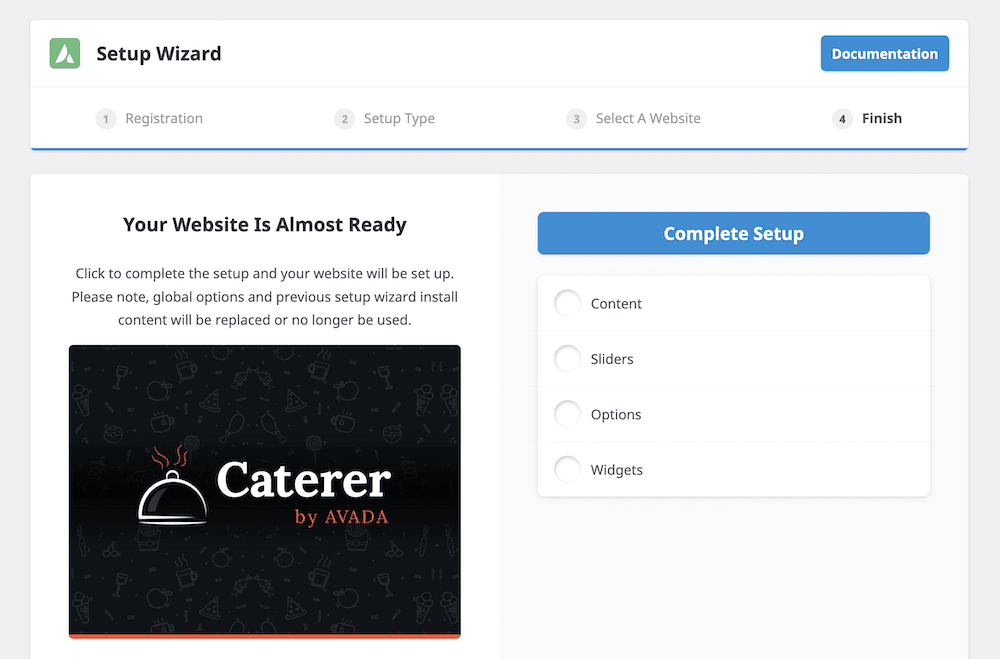 It takes minutes to achieve, and your site will be complete and ready to publish. Once you set things up, you can run the Performance Wizard and optimize your site further: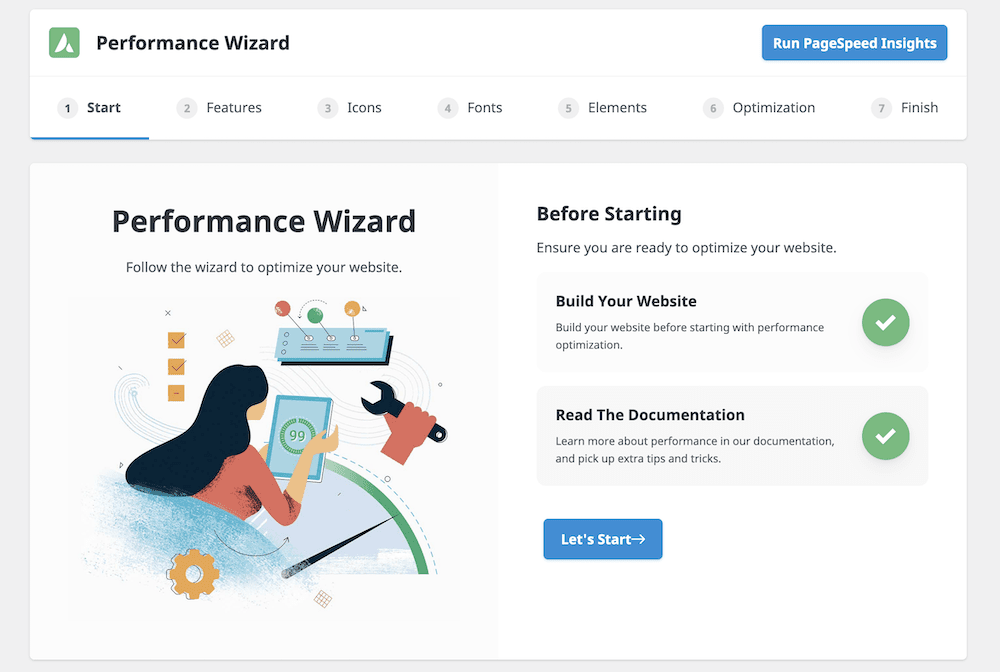 This runs you through a bunch of options to turn off redundant elements, icons, fonts, and more: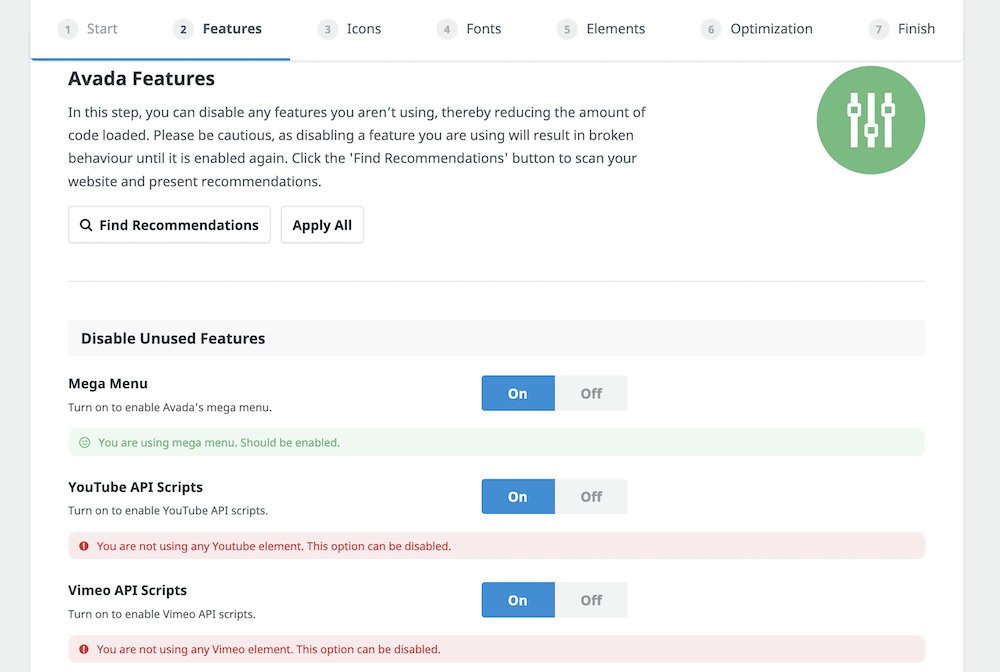 We like this, because Avada offers a lot and you'll want to keep your installation as clean as possible. The Performance Wizard is a thoughtful way for Theme Fusion to acknowledge this.
Extendability 🔌
The idea behind Avada is to give you everything you need to build websites in one package, kind of like a Squarespace or Wix experience. As such, you won't need too many extra plugins to round out the experience. Even so, Avada comes with a number of premium plugins to help expand the feature set:
On top of this, you may need to use a plugin such as Yoast SEO, WooCommerce, or a calendar plugin such as the Events Calendar.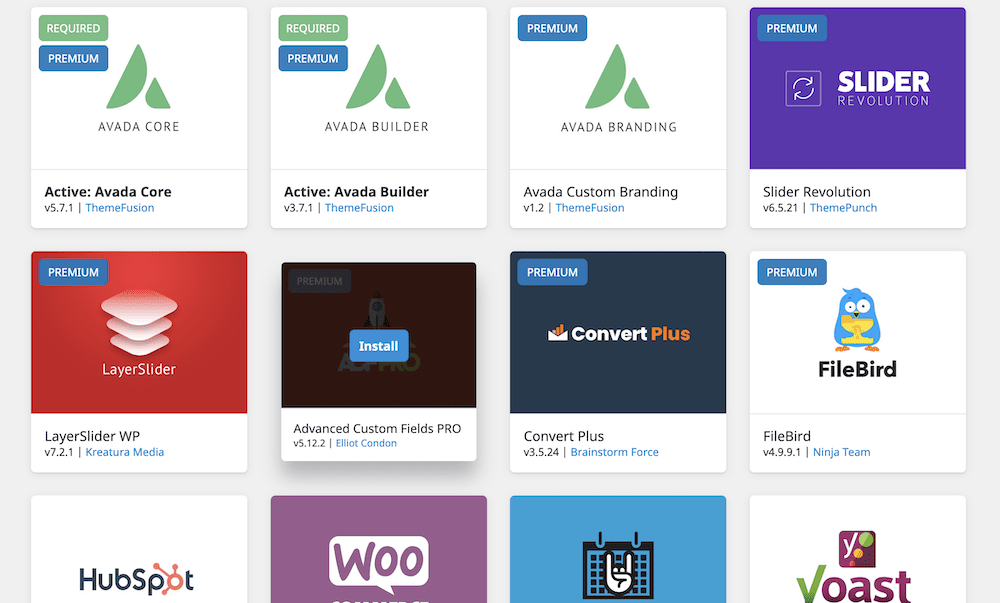 Avada supports all of these, and in our testing, there doesn't seem to be a problem if you use other alternative plugins. However, you won't get deep integration like you would with the 'official' supported plugins.
There is also a collection of add-ons for Avada that lets you add better search, membership functionality, and more. However, we think there are better options available for these. In any case, you'll have almost everything you need within the theme and premium plugin collection.
Pricing 💵
$60. This is the price you'll pay to obtain a copy of Avada. It's a simple pricing structure that is refreshing to see, especially when you find other themes (and plugins) temper its feature set based on how much you pay. This one time fee is in stark contrast to lots of other WordPress businesses too, as it's not a subscription-based model.
👉 For your money, you'll get the following:
Use of Avada on a single site.
Lifetime updates for that site.
Six months of support (upgradable to a full year for $18).
A number of premium plugins that won't require subscriptions or further costs.
Access to help, documentation, and video tutorials.
This is only a snippet of the whole package, but in our opinion, it represents fantastic value. You have a top-notch theme that other site owners can vouch for, great support, and a long-term solution that won't fall by the wayside like lots of other themes in the past. However, whether you opt for Avada requires much more thought.
Whether to use the Avada theme in 2023
Given the proliferation of WordPress themes on the market, you could ask the question of whether you should use any number of themes, let alone Avada. The short summary of our Avada theme review is that it can be a fantastic way to create and publish your site using WordPress.
However, the real comparison should be whether Avada is a 'better' option than the other themes on the market. 🥸 This is less clear, for a few reasons:
The whole Avada bundle is big, but you might not need lots of the premium plugins or tutorial content.
Because the builder uses shortcodes, you'll have lots of trouble if you want to use another theme for your site, unlike more popular builders such as Elementor and even SiteOrigin PageBuilder.
It's a subjective point, but Avada might be slower than other themes, given that its code base (at its theoretical core) is older. This isn't a given, but for some applications it might have an impact.
In reality, Avada is a fantastic value for money, with a builder that offers a subjective better experience than other competitors. You might not like the design 'lock-in', which is old technology now, and is a definite negative.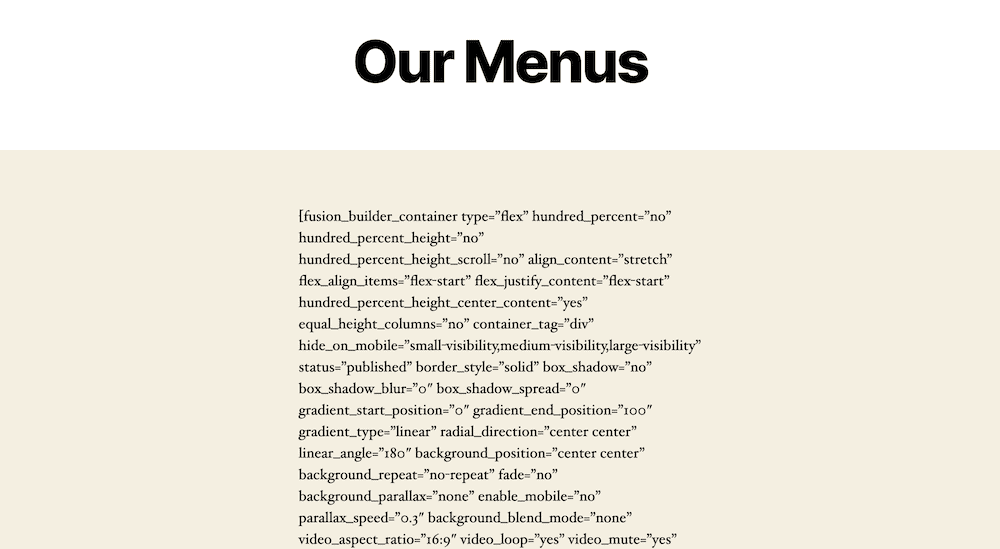 Some users might not like the subjective bloat of Avada either, but the key word here is "subjective." If the feature set suits your needs, and you like the feel of Avada, it will be some of the best WordPress money you ever spend. For the rest, there are plenty of other themes that demand attention, with various price points to suit your budget.
Final thoughts on Avada 🏁
The question of, Which WordPress theme do I choose? isn't only the domain of new users. In fact, you should ask this for every project, and some themes should almost always be on that list. Our Avada theme review looks to prove that Theme Fusion's offering should be a contender.
😎 However, while Avada offers a great set of features, is a flexible beast, and comes with a super price tag, there are drawbacks. Lock in isn't a great element, and is a genuine reason to skip over this one.
Also, there's an argument that all-in-one builder-style themes might be running out of time, especially with WordPress' Full Site Editing (FSE) pumping the gas. Still, Avada is a theme to have in your collection, and could be your primary option more often than not.
Do you agree with out Avada theme review? If not, let us know why in the comments section below!
…
Don't forget to join our crash course on speeding up your WordPress site. Learn more below: